10 Best Mary Elizabeth Winstead Movies and TV Shows, According to Rotten Tomatoes
In her over 20-year career in film and television, Mary Elizabeth Winstead has proved herself a compelling screen presence with excellent range. Since her first major role as Jessica Bennett in the long-running soap opera Passions, she has earned praise from critics and audiences alike for her acting talents and ability to excel equally in comedic and dramatic roles.
Playing starring and supporting roles in both mainstream blockbusters and indie projects, Winstead has demonstrated her skills in a variety of genres, from horror to romance. Many of Winstead's films have received critical acclaim, including high marks on the renowned review aggregator Rotten Tomatoes. The actress' best movies all have high scores on the site, cementing her place among her generation's best performers.
10
'Scott Pilgrim vs. the World' (2010)
Rotten Tomatoes Score: 82%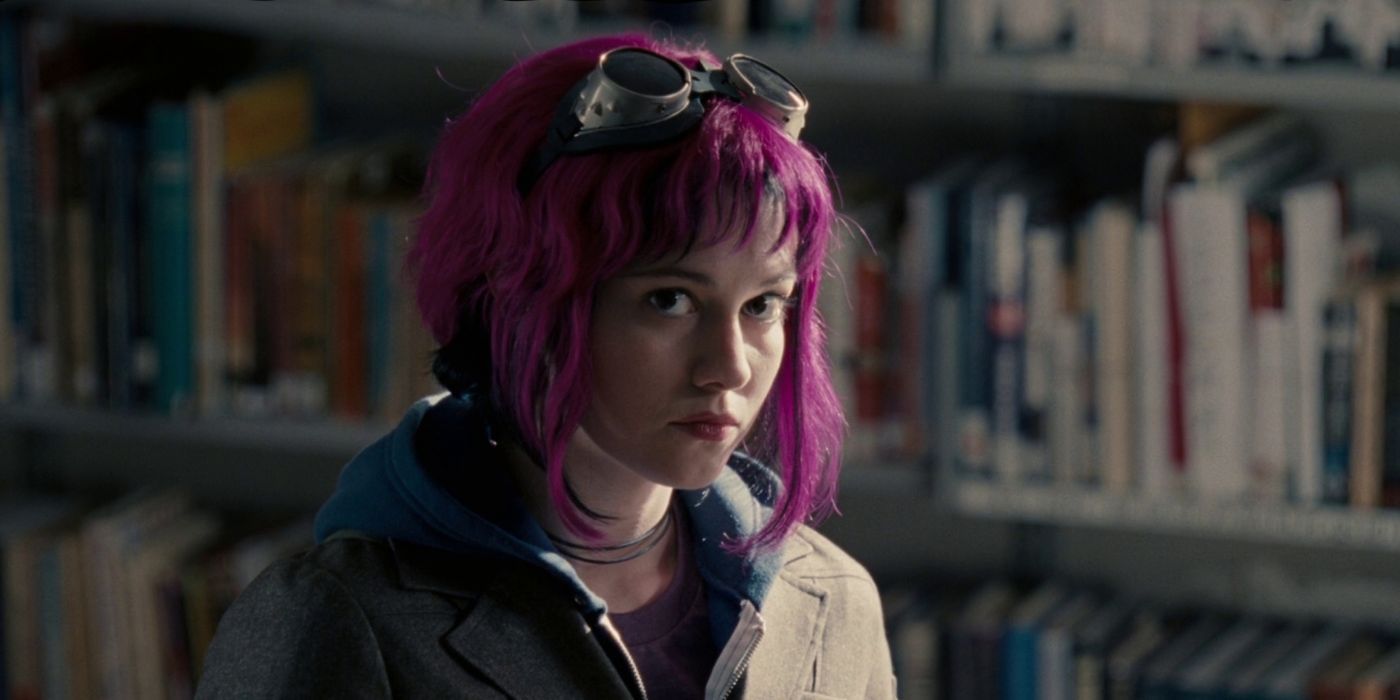 Scott Pilgrim vs. the World, Edgar Wright's adaptation of Bryan Lee O'Malley's Scott Pilgrim graphic novel series, stars Michael Cera as the titular main character and Mary Elizabeth Winstead as Ramona Flowers, the woman he is pursuing romantically. In the film, Scott is tasked with defeating Ramona's seven evil exes in video game-inspired combat to become her boyfriend.
Stylish, fun and entertaining, Scott Pilgrim vs. the World is infused with Edgar Wright's trademark energetic filmmaking. Critics praised the film's comedy, its unique story and visuals, and its colorful cast of characters, including Winstead's pitch-perfect portrayal of Ramona Flowers as the ultimate subversion of the 'manic pixie dream girl' archetype.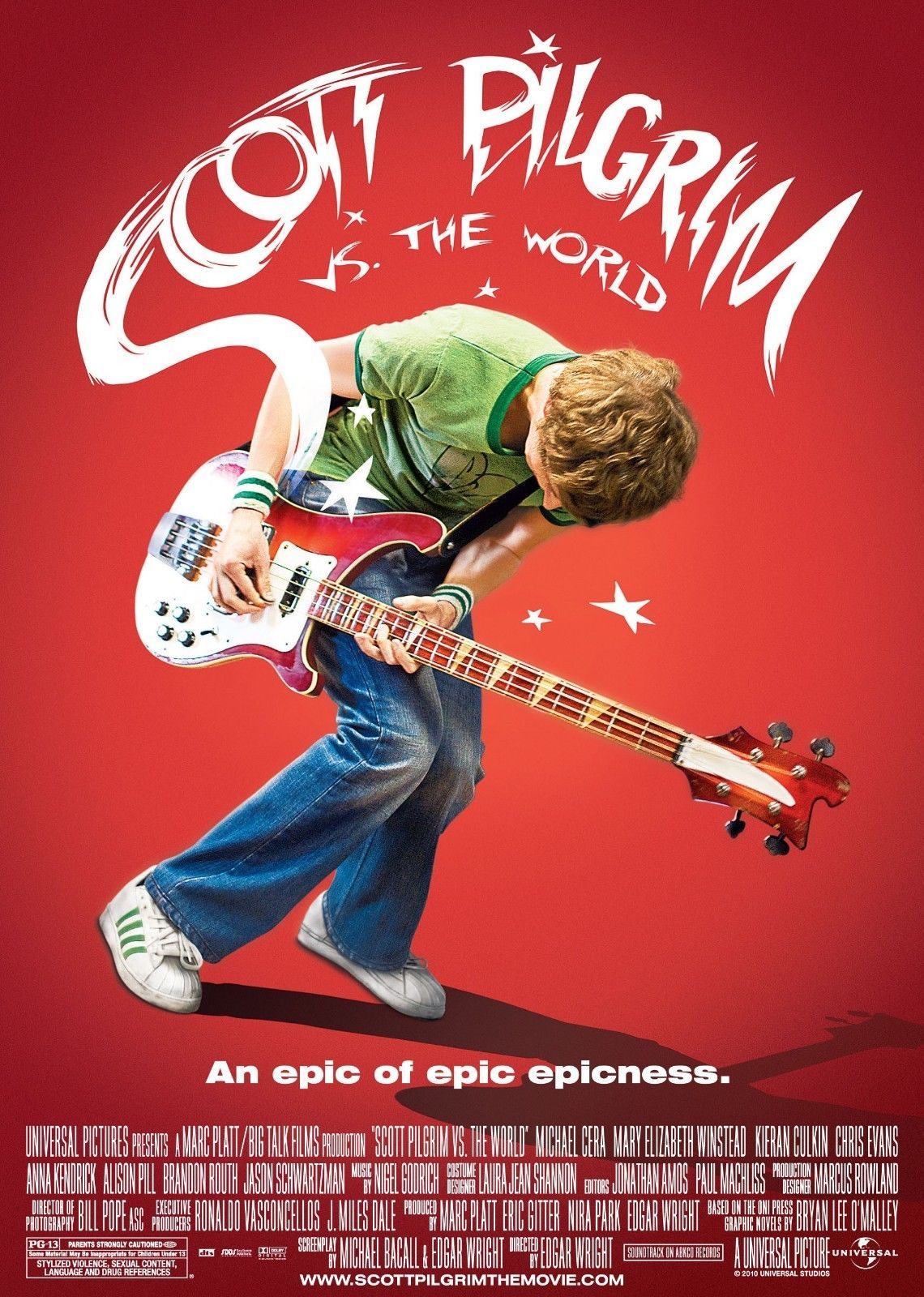 Scott Pilgrim vs. the World
Release Date

August 13, 2010

Director

Edgar Wright

Cast

Michael Cera, Mary Elizabeth Winstead, Kieran Culkin, Anna Kendrick, Alison Pill, Aubrey Plaza, Ellen Wong

Rating

PG-13

Runtime

112 minutes
Watch on Netflix
9
'Live Free or Die Hard' (2007)
Rotten Tomatoes Score: 82%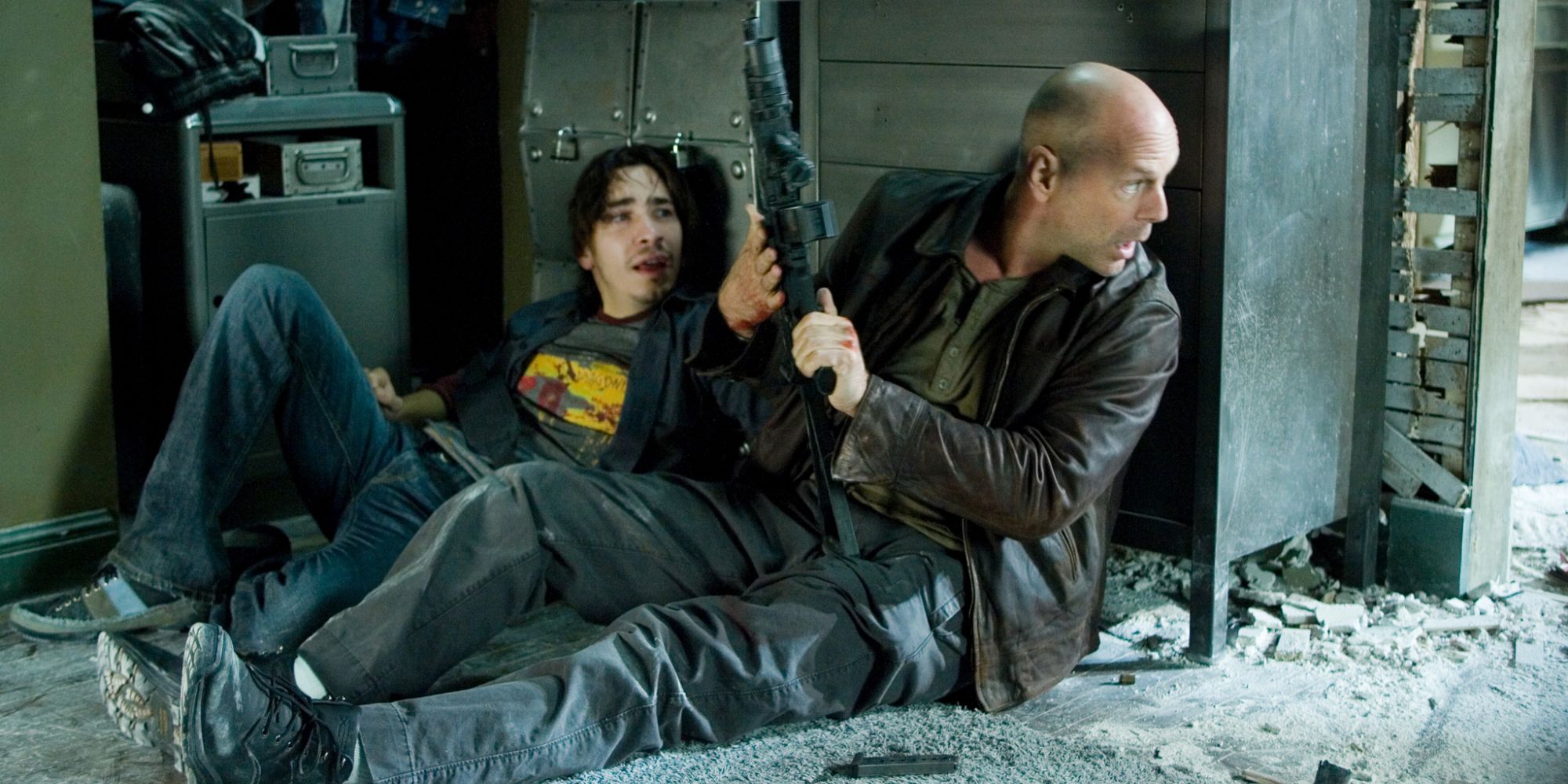 The fourth Die Hard film, Live Free or Die Hard has been praised as one of the series' highlights and is the highest-grossing installment. The film follows series hero John McClane (Bruce Willis) as he fights to prevent a cyber-terrorist attack and save the United States from chaos.
Mary Elizabeth Winstead plays McClane's daughter, Lucy, who is kidnapped and threatened by the film's villain, Thomas Gabriel (Timothy Olyphant). Despite being the fourth film in the series, Live Free or Die Hard was praised as a wildly entertaining blockbuster with great action set-pieces, avoiding the potentially stale nature of its franchise.
live free or die hard
Release Date

June 20, 2007

Director

Len Wiseman

Cast

Bruce Willis, Timothy Olyphant, Justin Long, Maggie Q, Cliff Curtis, Jonathan Sadowski

Rating

PG-13

Runtime

128
Watch on Max
8
'Smashed' (2012)
Rotten Tomatoes Score: 83%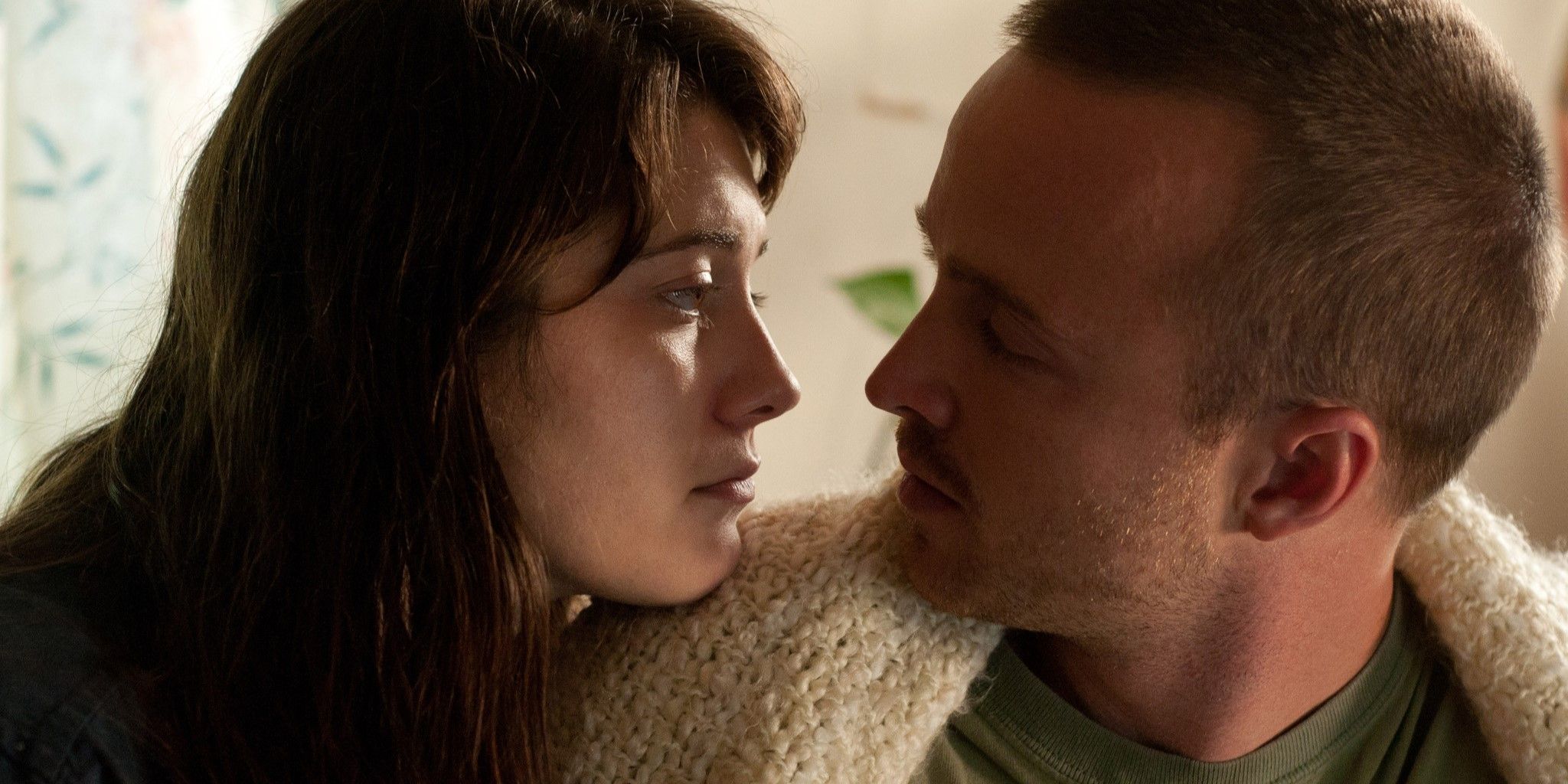 Smashed is a drama directed by James Ponsoldt centering on a married couple, Kate (Mary Elizabeth Winstead) and Charlie (Aaron Paul), who are both alcoholics. The film follows the strain under which their marriage is placed when Kate decides to become sober and begins trying to live her life more honestly and healthily.
Co-written by Ponsoldt and Susan Burke, Smashed was inspired by Burke's own sobriety journey. Smashed received high critical praise for its sensitive yet non-sentimental tackling of its difficult subject matter and Winstead's nuanced and empathetic lead performance. Like the best movies about addiction, Smashed
addresses its subject with nuance, avoiding descending into melodrama.
Smashed
Release Date

January 22, 2012

Director

James Ponsoldt

Cast

Mary Elizabeth Winstead, Aaron Paul, Octavia Spencer, Nick Offerman, Megan Mullally, Mary Kay Place

Rating

R

Runtime

85
Watch on YouTube
7
'Grindhouse' (2007)
Rotten Tomatoes Score: 84%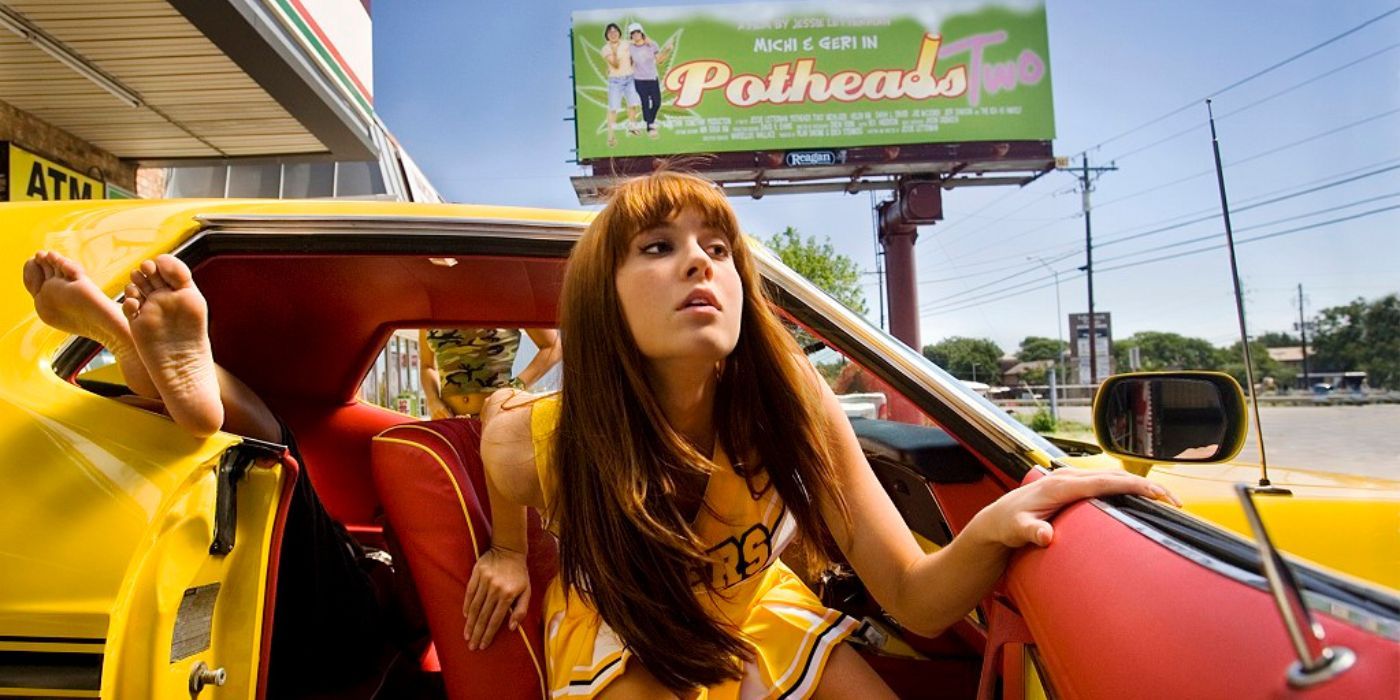 Grindhouse, the 1970s exploitation film-inspired collaboration between Quentin Tarantino and Robert Rodriguez, has one of cinema's highest onscreen body counts. Winstead appears as Lee Montgomery in Tarantino's segment, Death Proof, which stars Kurt Russell as Stuntman Mike, a serial killer who uses modified cars as his murder weapon.
Although many critics preferred Rodriguez's segment Planet Terror to Death Proof, Grindhouse was highly praised overall as a successful tribute to 70s B-movies. Grindhouse is gory, technically very impressive, and contains a fun and anarchic energy that keeps critics and audiences engaged throughout its over 3-hour runtime.
Death Proof
Release Date

May 22, 2007

Director

Quentin Tarantino

Cast

Kurt Russell, Zoe Bell, Rosario Dawson, Vanessa Ferlito, Sydney Tamiia Poitier, Tracie Thoms

Rating

R

Runtime

113
Watch on Tubi
6
'All About Nina' (2018)
Rotten Tomatoes Score: 86%
Written and directed by Eva Vives, All About Nina stars Mary Elizabeth Winstead as Nina Geld, a stand-up comedian with a troubled past. The film follows Nina at a turbulent point in her life as she becomes romantically involved with a kind man named Rafe (Common), and their relationship causes her to reexamine her flaws and traumas.
Winstead and Common have excellent chemistry with one another. Furthermore, Winstead's performance was praised by critics as carrying the entire movie, instilling Nina with complexity and never holding back. All About Nina is an intelligent and nuanced romantic drama that explores its characters in depth and generates genuine empathy from its audience.
Watch on Tubi
5
'Ahsoka' (2023)
Rotten Tomatoes Score: 89%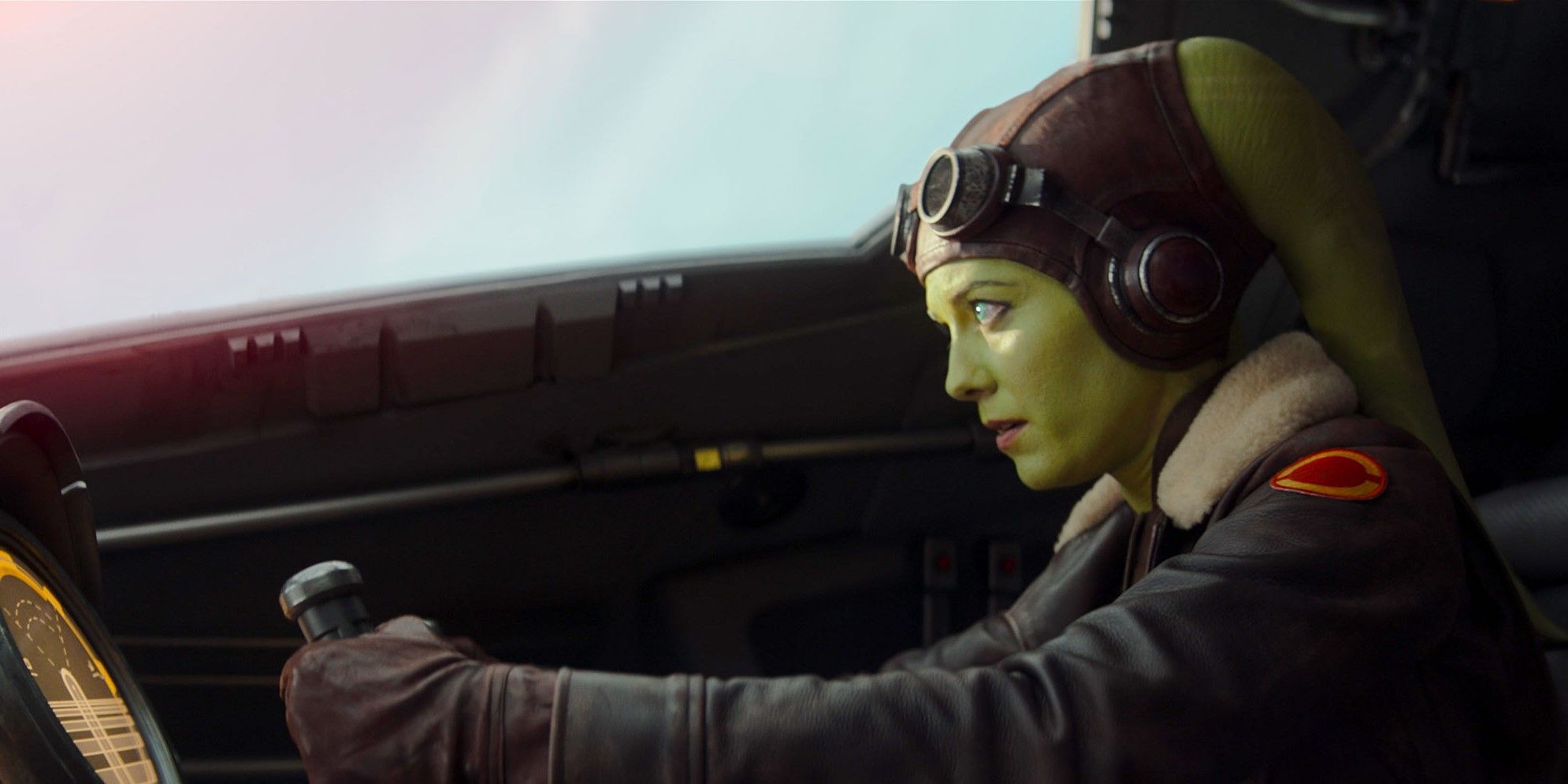 Ahsoka, created by Dave Filoni, is a Disney+ TV series following Anakin Skywalker's former Jedi apprentice, Ahsoka Tano (Rosario Dawson), alongside Sabine Wren (Natasha Liu Bordizzo) and Hera Syndulla (Mary Elizabeth Winstead). The series follows Ahsoka's adventures after the fall of the Empire as she collaborates with allies and hunts down foes.
Considered one of Stars Wars' best spin-offs, Ahsoka's strong female characters have received particular praise, with Sabine, Hera and Ahsoka all being accomplished in their roles and having compelling dynamics. With its captivating performances, especially from Bordizzo and Winstead, and strong visual effects, Ahsoka proved there are still worthy stories within the Star Wars franchise.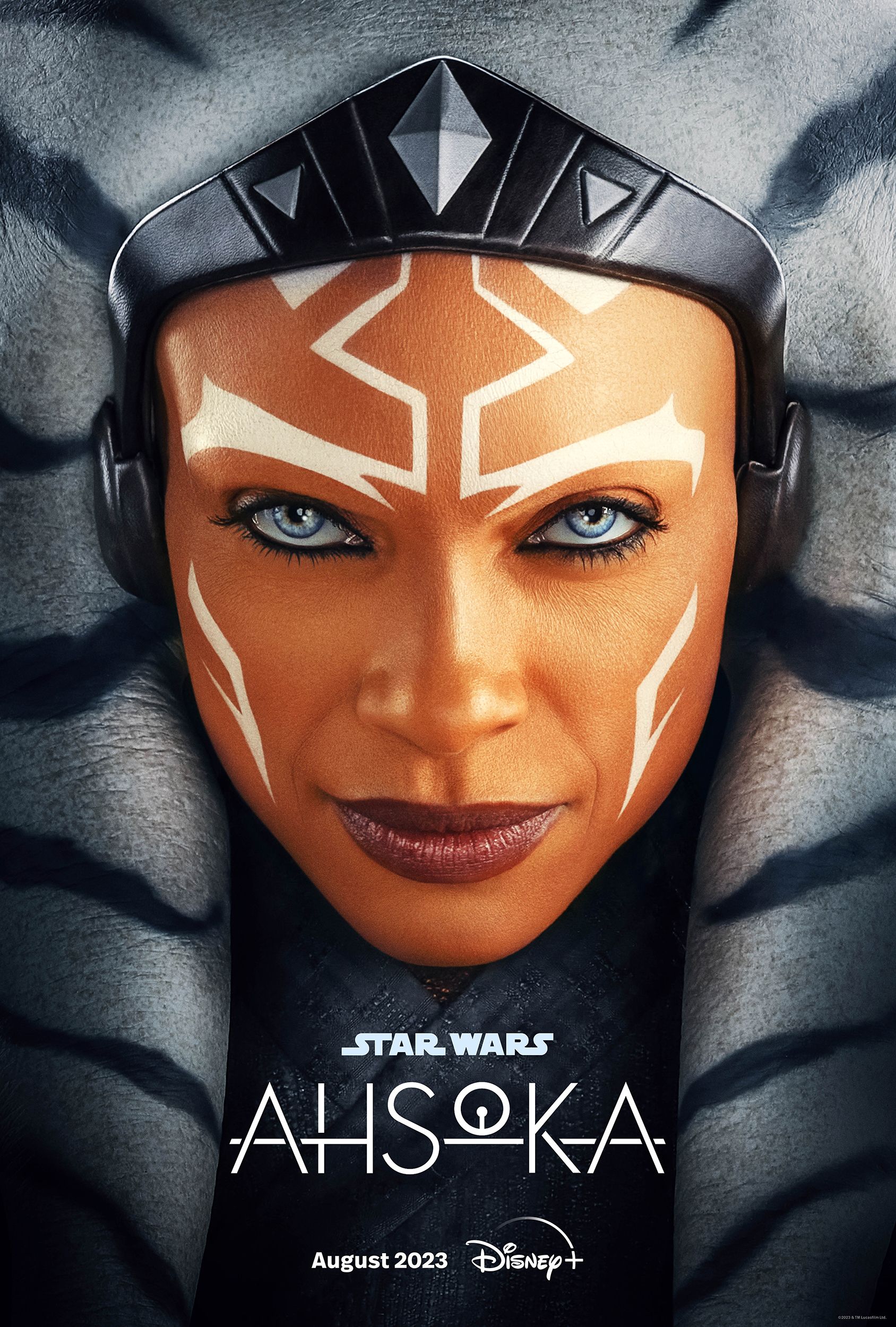 Ahsoka
Release Date

August 1, 2023

Cast

Rosario Dawson, Hayden Christensen, Ray Stevenson, Mary Elizabeth Winstead

Main Genre

Sci-Fi

Seasons

1
Watch on Disney+
4
'10 Cloverfield Lane' (2016)
Rotten Tomatoes Score: 90%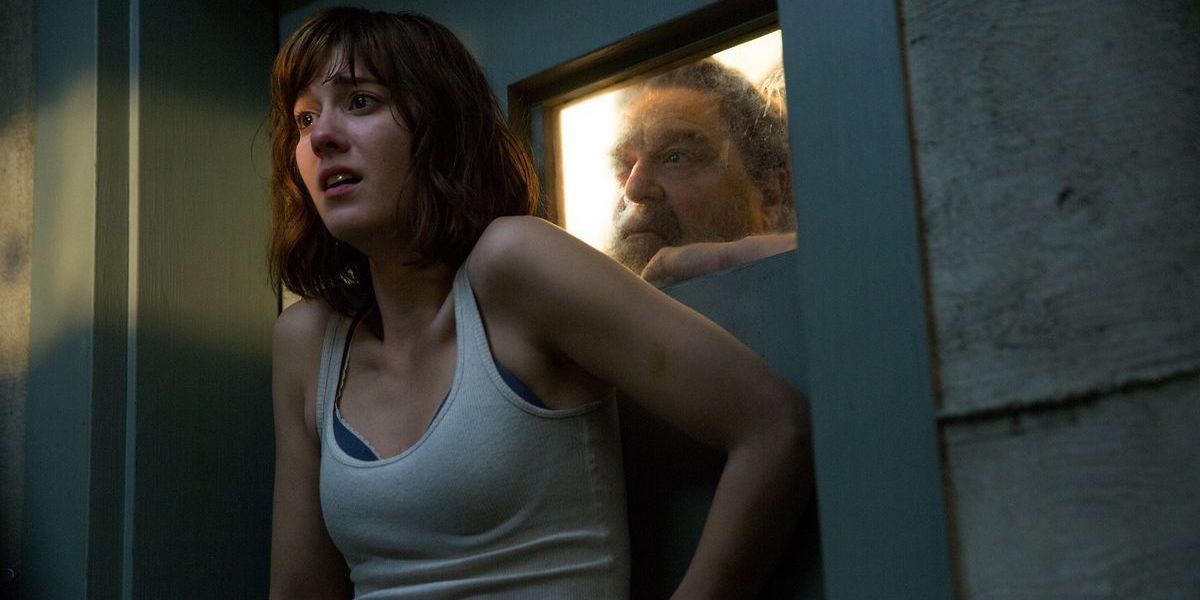 10 Cloverfield Lane, the spiritual sequel to found footage monster movie Cloverfield, stars Winstead as Michelle, a woman forced to shelter from a possible global disaster in a bunker. Michelle is left uncertain about the intentions of her captor, Howard (John Goodman), and ends up having to decide whether to risk escape or to make the best of her bad situation.
Considered among the superior horror sequels, 10 Cloverfield Lane rises on the strength of Winstead and Goodman's excellent performances and masterful build-up of tension. Psychologically disturbing, anxious, and thrilling, 10 Cloverfield Lane makes the most out of its claustrophobic setting to deliver a compelling and riveting thriller and a worthy showcase of Winstead's talents.
10 Cloverfield Lane
Release Date

March 10, 2016

Director

Dan Trachtenberg

Cast

John Goodman, Mary Elizabeth Winstead, John Gallagher Jr., Douglas M. Griffin, Suzanne Cryer, Bradley Cooper

Rating

PG-13

Runtime

105
Watch on Pluto TV
3
'The Spectacular Now' (2013)
Rotten Tomatoes Score: 91%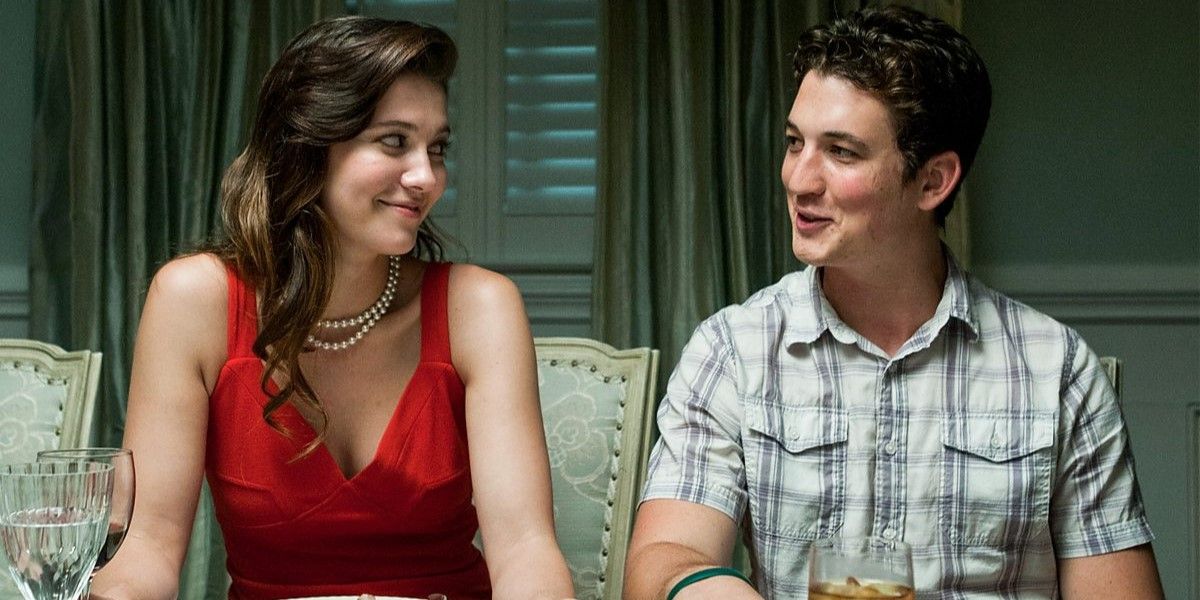 The Spectacular Now, directed by James Ponsoldt and distributed by A24, is a romantic drama film centered around the relationship between teenagers Sutter (Miles Teller) and Aimee (Shailene Woodley). Mary Elizabeth Winstead plays a supporting role in the film as Sutter's sister, Holly.
Praised for its realistic portrayal of young love and for taking its teenage protagonists' problems as seriously as they deserve, The Spectacular Now is thoughtful and rewarding. With its fantastic cast and sweet, sensitive writing and directing, the film captivated critics and audiences alike. The Spectacular Now was Roger Ebert's last 4-star review, a considerable honor that cements its legacy as one of the 21st century's best teen dramas.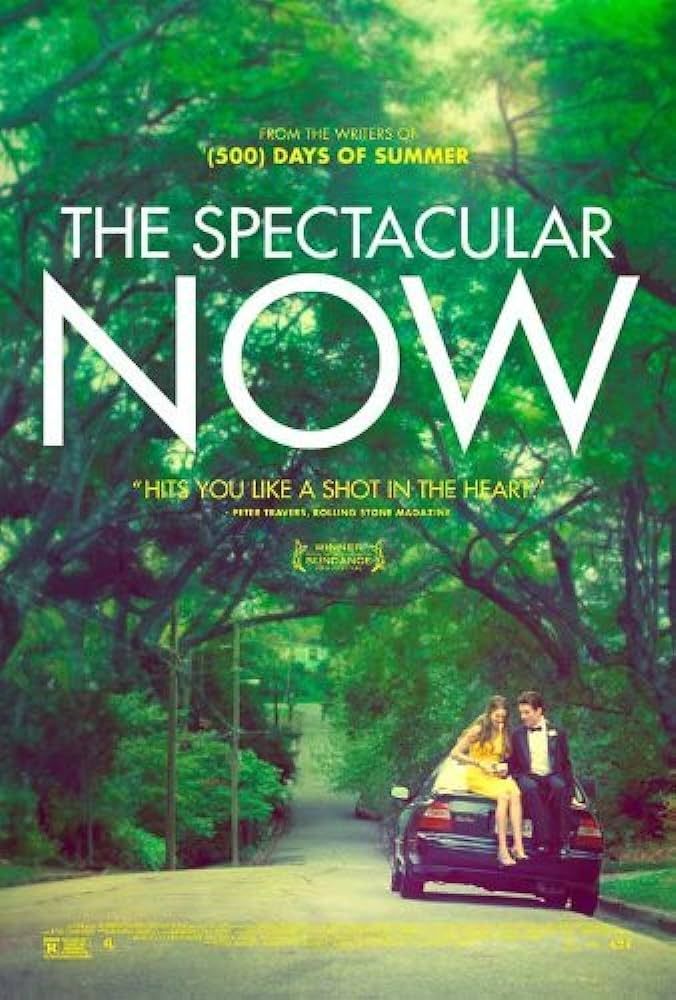 The Spectacular Now
Release Date

August 2, 2013

Director

James Ponsoldt

Cast

Shailene Woodley, Mary Elizabeth Winstead, Miles Teller, Brie Larson, Jennifer Jason Leigh, Bob Odenkirk

Rating

R

Runtime

95
Watch on Max
2
'Faults' (2014)
Rotten Tomatoes Score: 92%
The psychological thriller Faults, starring Mary Elizabeth Winstead and Leland Orser, was written and directed by Winstead's former husband, Riley Stearns. The film follows Ansel Roth (Orser), an expert on cults who detains and attempts to forcibly deprogram a young woman named Claire (Winstead) from a cult called 'Faults.'
The power play between Winstead and Orser's characters is fascinating, with each continually manipulating the other to try and gain the upper hand in their strange situation. Faults is among the most underrated thrillers of the 2010s, receiving praise for its performances, disturbing themes and use of black comedy.
Faults
Release Date

March 6, 2014

Director

Riley Stearns

Cast

Mary Elizabeth Winstead, Lance Reddick, Leland Orser, Jon Gries, Beth Grant, Nicholas Tucci

Runtime

93
Watch on Amazon Prime
1
'Fargo' (2014 – Present)
Rotten Tomatoes Score: 94%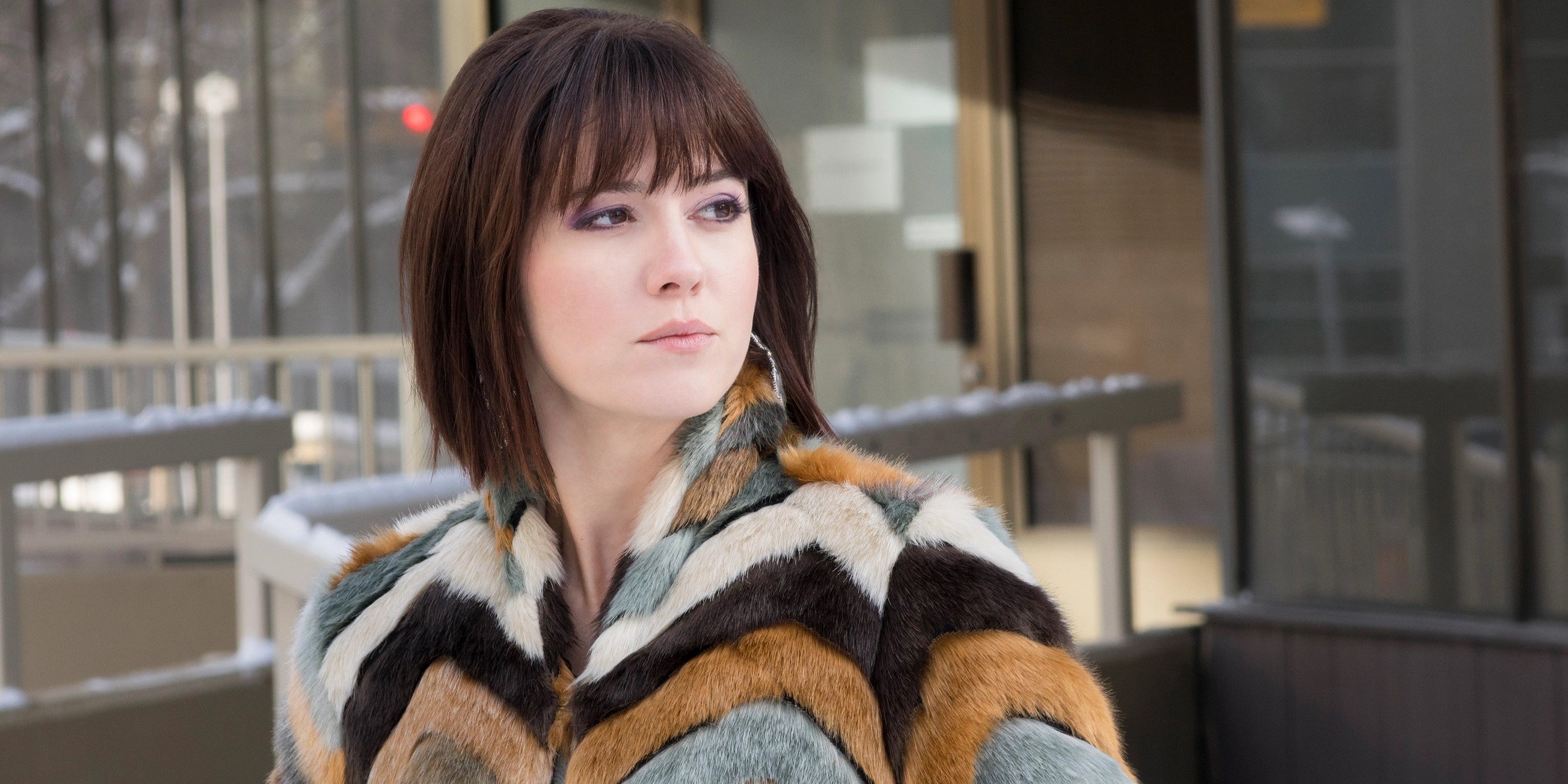 Season 3 of the dark comedy crime anthology series Fargo stars real-life couple Ewan McGregor and Mary Elizabeth Winstead as Ray and Nikki, two lovebirds who become implicated in a murder case. McGregor also plays Ray's twin brother, Emmit, and much of the series' plot is driven by the feuds between the two.
Nominated for six Emmy Awards, including Outstanding Limited Series, Fargo season 3 received high critical acclaim for its blend of black comedy and stirring crime drama. Winstead was notably snubbed for the Emmy, an unfair omission considering she delivers a career-best performance as the resourceful and alluring Nikki. Fargo remains one of the best TV series based on films, largely thanks to the clever writing and stellar actors it continues to assemble each season.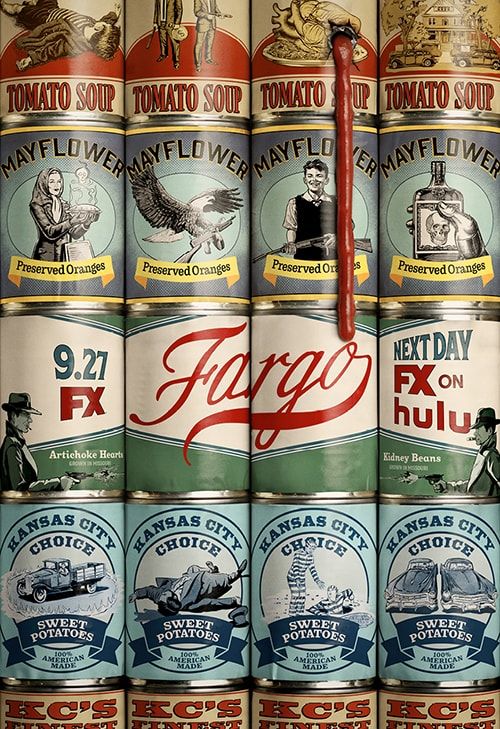 Fargo
Release Date

April 15, 2014

Main Genre

Action

Rating

TV-MA

Seasons

5
Watch on Hulu
NEXT: 12 Best Acting Debuts in Movies, According to Reddit
#Mary #Elizabeth #Winstead #Movies #Shows #Rotten #Tomatoes