10 Best Screen-Sharing Apps for Android and iOS – TechDator
There is scarcely anybody these days who does not need a screen-sharing app – it is being used daily by students, professionals, field experts, academicians, and everyone else. Using these apps, one can share glimpses of their project, multimedia, live video, guides, etc., with others. 
Anyone looking for screen-sharing apps looks for features like real-time collaboration, lightweight UI, security, and performance. Multiple screen-sharing apps are available for phones and tablets, and selecting the best one can be tricky. Here is a list of some of the best screen-sharing apps for Android and iOS that you can use with your eyes closed.
Best Screen-Sharing Apps for Android and iOS
Finding it difficult to get a good screen sharing app for your Android and iOS? Nothing to worry about, given below is a list of some best screen sharing apps for iOS and Android that are worth considering-
1. Google Meet
Apps by Google are always a hit, and Google Meet is one of the most widely used screen sharing and video-conferencing apps today. You can create direct meetings or schedule your meetings. Unless the settings are deliberately changed, anyone can comment and switch on their mics.
Conversely, this application is versatile and works with low bandwidth. You can use Google Meet even without the app by simply accessing the meeting from your Gmail account. Hands down, this is one of the screen sharing apps for iPhone and Android. 
Download for Android and iOS
2. Zoom
This app has been around for a while, but it gained popularity during the work-from-home days of 2020. It is used extensively by professionals who want a secure and encrypted environment to conduct daily meetings and discussions. Only those invited can join using their Zoom account or the meeting ID.
Zoom as a platform is very effective in recording sessions and sharing multiple screens smoothly. Because of its features, Zoom is highly preferred for meetings and conferences. However, one needs a steady network connection to screen-share on this app.
Download for Android and iOS
3. Skype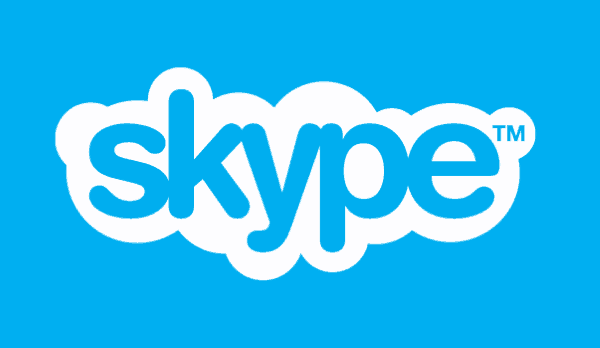 Remember the early days of video chat? Skype has been around forever and has constantly upgraded its facilities as technology has developed. Today, Skype offers a steady, well-connected platform for screen sharing, performing, and video calling with corporate teams, students, friends, and family.
On Skype, one can share the screen in various modes – you can show the whole screen, just the present window, or the present window and the taskbar. Interestingly, Skype also allows users to share the screen with the audio on.
Download for Android and iOS
4. Microsoft Teams
Looking for a platform that you can customize for your classroom? Look no further than Microsoft Teams. You can share your screen, give video presentations, and heavily regulate who joins and participates. Microsoft Teams allows every user to be a part of multiple 'boards,' each dedicated to a specific task or subject.
This software lets professors and managers set up assignments with deadlines, task guidelines and materials for personal research. You can also chat with people with this app. 
Download for Android and iOS
5. Zoho Meeting
This application offers the highest level of organizer autonomy regarding screen-sharing apps. You can collaborate with your teammates using video, audio, and screen sharing. 
You can record the meetings for future reference. Files can be exchanged with the members that have joined the meeting. Meetings on the Zoho Meeting are secure; everyone except those invited can enter the discussions. 
Download for Android and iOS
6. AnyDesk
If you are looking for software with screen sharing and powerful remote assistance, go for AnyDesk. This software lets you share your screen with low latency and high frame rates. 
AnyDesk also offers features like file transfer and remote printing. What's more to it? Screensharing on this platform is secure with standard banking encryption, which makes this platform secure. 
Download for Android and iOS
7. TeamViewer
Another reliable screen-sharing app that we have on the list is TeamViewer. You can video conference with your contacts and share screens with them. It also allows you to do voice calls and chat with your contacts. 
The meetings are protected with passwords so you can be sure your details are completely secure from intruders. You can also add two-factor authentication to make your meetings more secure. 
Download for Android and iOS
8. Slack
This app is mostly used by businesses to get their work done.  Each member can be a part of multiple groups, similar to Discord servers. The servers are highly customizable, and organizers can make several chat rooms, each intended for different use.
On Slack, users can share high-quality screens, transfer files, stream music and multimedia, and initiate voice calls. Slack meetings can be all-inclusive or restricted to specific users. You can integrate this app with other services like Asana, Salesforce, Google Drive, etc.
Download for Android and iOS
9. Join.me
If you are looking for an app to share screens and collaborate with others. You can start a meeting, void call, video call, or join one. You can share your screen on this app and make other members present during the meeting. 
Also, you can chat with people while in the meeting. Join.me also allows you to zoom in and out on the shared screen. You can also schedule your future meetings on this app. 
Download for Android and iOS
10. Whereby
This screen-sharing software is easy to use, with stable connectivity on slow networks. This is a great app for arranging video conferences with friends and team members. You can join the meeting as guests without having to sign in. 
You can attend meetings in audio mode only to save data. Not only this, but you chat while in the room and share links as well. 
Download for iPhone 
Conclusion
You might have to share your screen while in a meeting, presenting a presentation, or guiding someone with something on your screen.
A good screen-sharing app lets you share screen alone and provides various other features like real-time collaboration, file transfer, etc.
We have listed some of the best screen-sharing apps for iOS and Android that tick all the checkboxes of a good screen-sharing app. 
#ScreenSharing #Apps #Android #iOS #TechDator