10 Best World War II Biopics, Ranked
The war film genre is among the most powerful. More particularly, many World War II films are among the highest-praised in the genre, thanks to their fascinating depictions of one of the darkest periods in human history. For their part, biopics can be equally potent movies, as they encapsulate the life and essence of a person in a relatively short runtime (even biopics that go for a much more ambitious length).
Combining the war and biopic genres produces what can often be a remarkably memorable film that frames the examination of a real person's life within the context of a bellic conflict. The best war biopics are insightful, revealing new layers to their protagonists while accurately portraying the brutalities of war. From action-packed celebrations of heroism like Hacksaw Ridge to more grounded character studies like Oppenheimer, the best war biopics are powerful, memorable, and thought-provoking.
10
'Unbroken' (2014)
Director: Angelina Jolie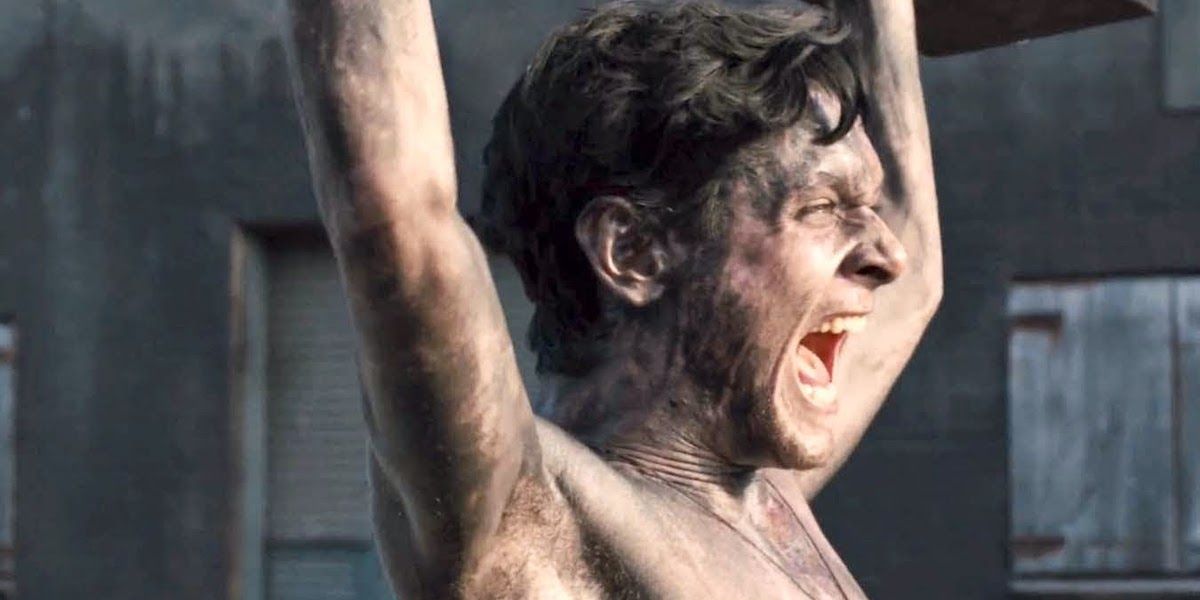 Unbroken, Angelina Jolie's third directorial effort, is one of the most noteworthy projects she's tackled from behind the camera. It tells the true story of Olympian Louis Zamperini, who spent days in a raft after a near-fatal plane crash before being sent to a Japanese prisoner-of-war camp.
Jolie's film is emotional, beautifully crafted, and completely unwavering in its depiction of the horrible events that the main characters went through. However, Unbroken divided critics due to some of Jolie's trite creative decisions and overly safe approach to the genre. Still, audiences appreciated its capacity to pack a series of distinct stories into one hard-hitting drama.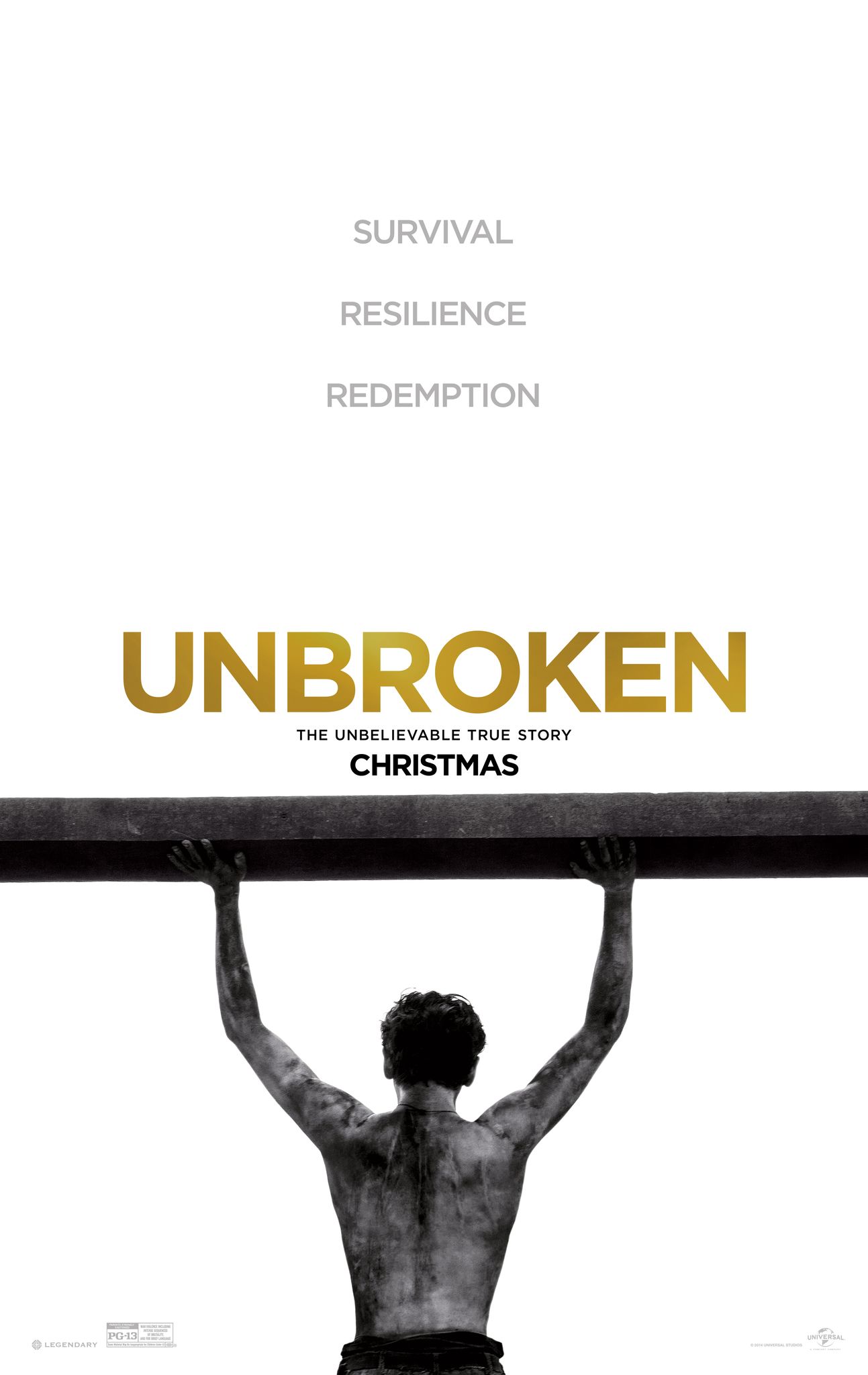 Unbroken
Release Date

December 25, 2014

Director

Angelina Jolie

Cast

Jack O'Connell, Finn Wittrock, Jai Courtney, Garrett Hedlund, Domhnall Gleeson, Takamasa Ishihara

Rating

PG-13

Runtime

137
Watch on Netflix
9
'Darkest Hour' (2017)
Director: Joe Wright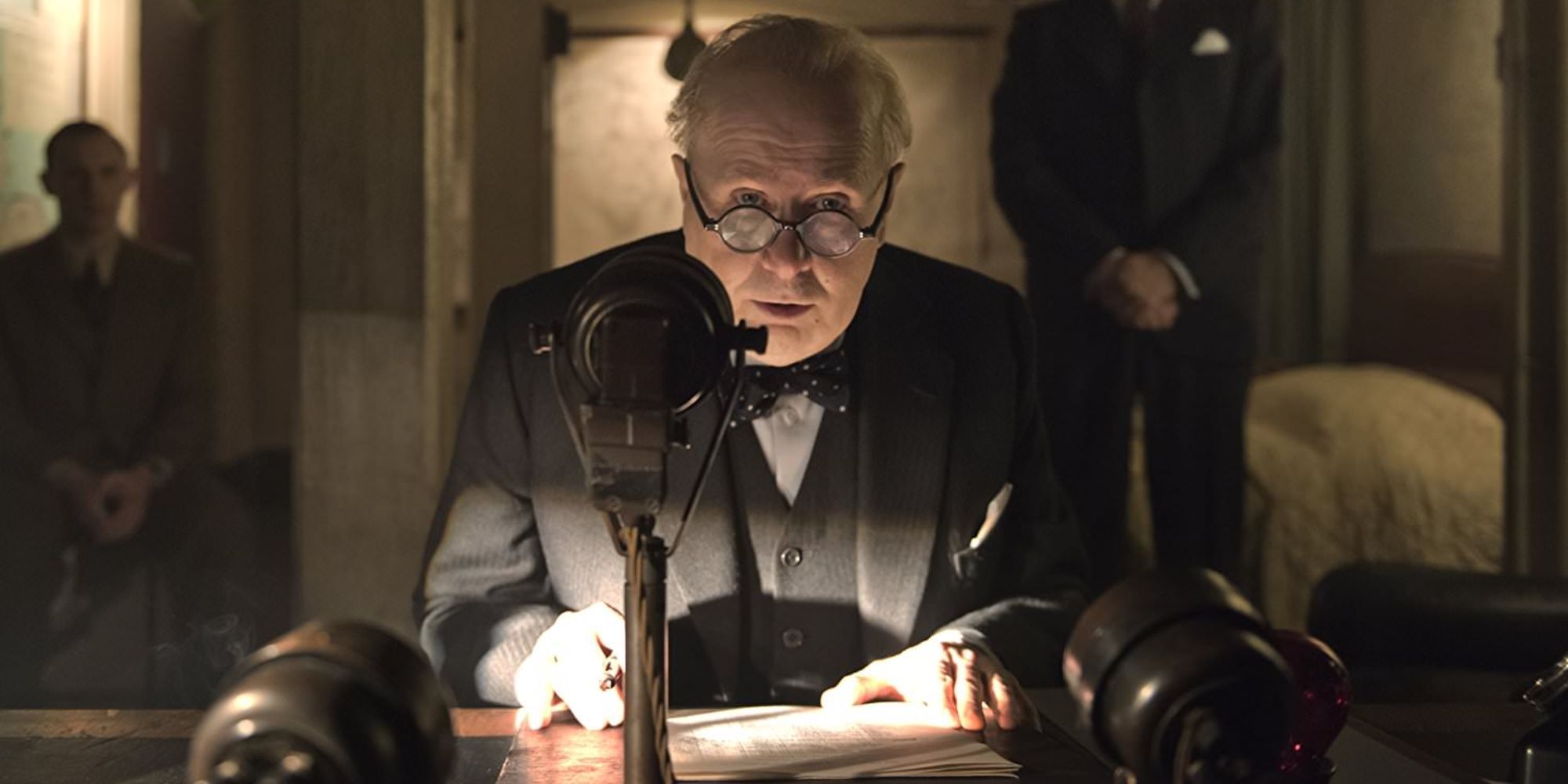 In one of the best performances of his career, which deservingly earned him an Oscar, Gary Oldman played Winston Churchill in Joe Wright's Darkest Hour. The film takes place in May 1940, when the fate of WWII hung on the best-known Prime Minister in British history.
While much of the movie's staying power is derived from Oldman's showstopping performance, its narrative is just as powerful. It humanizes Churchill and examines him as the complex individual that he was in both his best and darkest moments. Like Unbroken, Darkest Hour is sometimes too by-the-book with its approach to telling this larger-than-life story, but it remains a well-intentioned and occasionally riveting approach to a crucial period in history.
Darkest Hour
Release Date

November 22, 2017

Director

joe wright

Cast

Gary Oldman, Kristin Scott Thomas, Ben Mendelsohn, Lily James, Ronald Pickup, Stephen Dillane

Rating

PG-13

Runtime

114
Watch on Netflix
8
'Hacksaw Ridge' (2016)
Director: Mel Gibson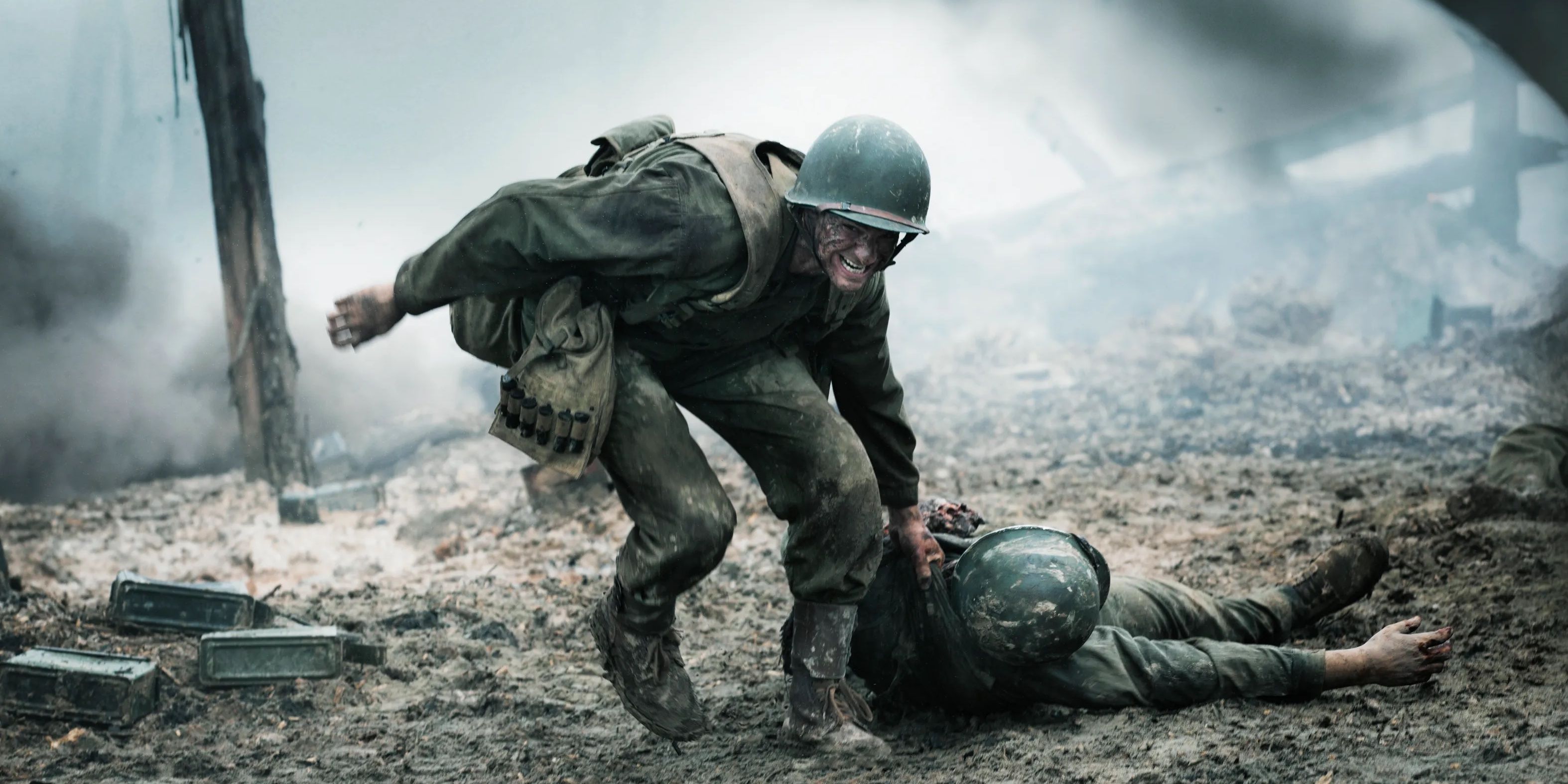 Those with a distaste for Mel Gibson's incredibly raw directing style may be better off steering clear of it, but Hacksaw Ridge is a must-see for those with the stomach to get through it. It follows Army Medic Desmond Doss, who became the first man in American history to receive the Medal of Honor without having fired a single shot.
Gibson's stylish touch makes the combat sequences absolutely horrifying and devastating, with bullets and blood flying in a chaotic mess all over the screen. Balanced with the more quiet character moments that make the story's emotional dimension shine, the result is a film as harrowing as it is moving. Although far from perfect, Hacksaw Ridge rises on the strength of Andrew Garfield's Oscar-nominated performance, finding the sweet spot between its themes of religion, objection, and brutality.
Hacksaw Ridge
Release Date

October 7, 2016

Director

Mel Gibson

Cast

Andrew Garfield, Richard Pyros, Jacob Warner, Milo Gibson, Darcy Bryce, Roman Guerriero

Rating

R

Runtime

131
Watch on Netflix
7
'Downfall' (2004)
Director: Oliver Hirschbiegel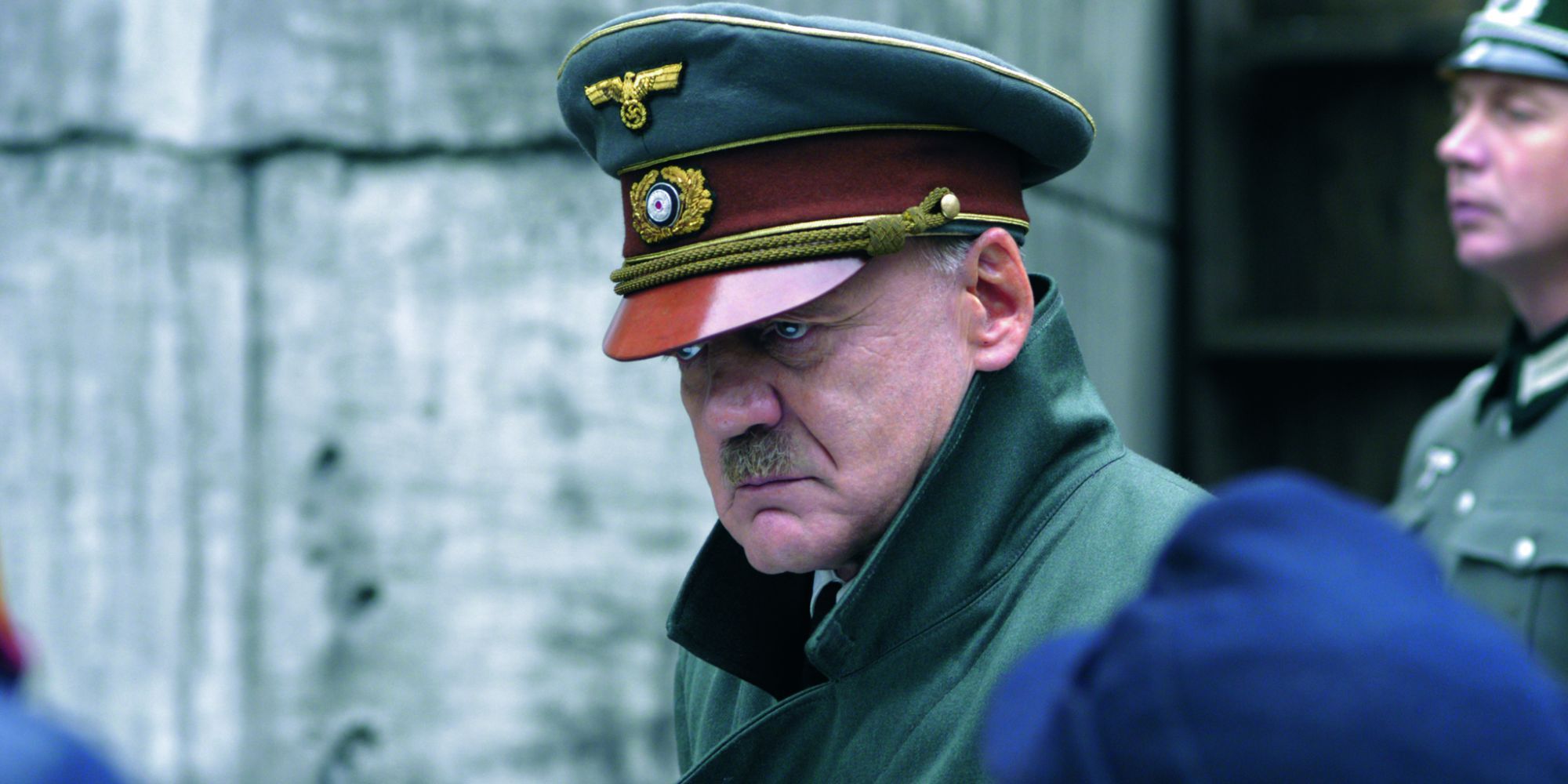 To make a World War II movie from the German perspective is daunting enough, but to make one where the protagonist is Adolf Hitler? It might seem like an impossibility. Director Oliver Hirschbiegel deserves praise for making a film as bold as Downfall, which charts the last 10 days of the German dictator.
With great care and sensitivity, the film shows a country crumbling in on itself as a result of some of the most ghastly actions ever taken in history. Provocative and unblinking, Downfall contextualizes Hitler and his closest followers without pretending to understand their evilness, which is an approach much more powerful and important than demonizing them. Downfall is among the best World War II movies, a striking and bold effort that is as harrowing as it is memorable.
Downfalll
Release Date

September 8, 2004

Director

Oliver Hirschbiegel

Cast

Bruno Ganz, Alexandra Maria Lara, Corinna Harfouch, Ulrich Matthes, Juliane Köhler, Heino Ferch

Rating

R

Runtime

150
Watch on Tubi
6
'The Wind Rises' (2013)
Director: Hayao Miyazaki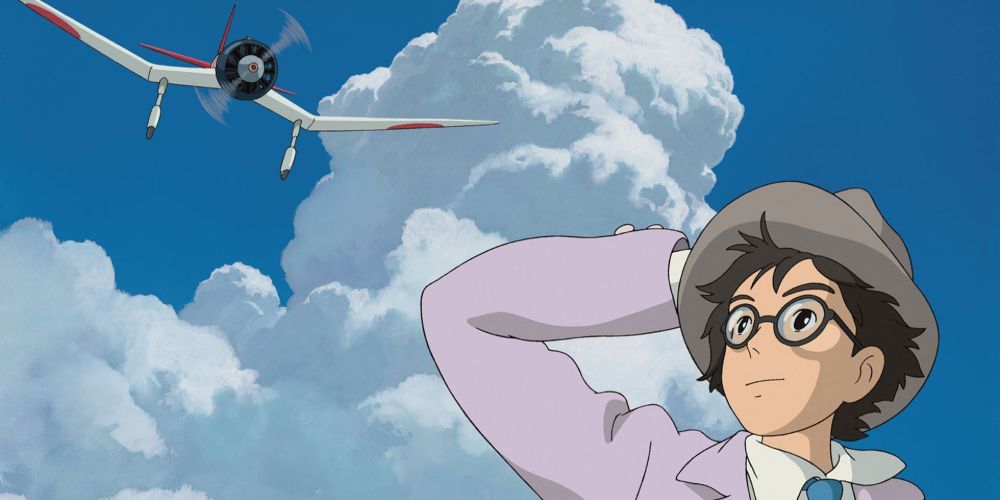 What for years was thought to be Hayao Miyazaki's last film before The Boy and the Heron was announced, The Wind Rises is a passion project of the director. It deals with the life of Jiro Horikoshi, a man who designed Japanese fighter planes during World War II.
Although it's a much more grounded slow-burner than the rest of Miyazaki's filmography, it snugly fits among all his other outstanding works as a beautiful, mature character drama. Gorgeously animated and delightfully poetic, The Wind Rises is a celebration of dreamers and artists like Miyazaki and Horikoshi, providing a refreshing take on the traditional wat movies that come out every year.
The Wind Rises
Release Date

July 20, 2013

Director

Hayao Miyazaki

Cast

Joseph Gordon-Levitt, John Krasinski, Emily Blunt, Martin Short, Stanley Tucci, Mandy Patinkin

Rating

PG-13

Runtime

126
Watch on Max
5
'The Imitation Game' (2014)
Director: Morten Tyldum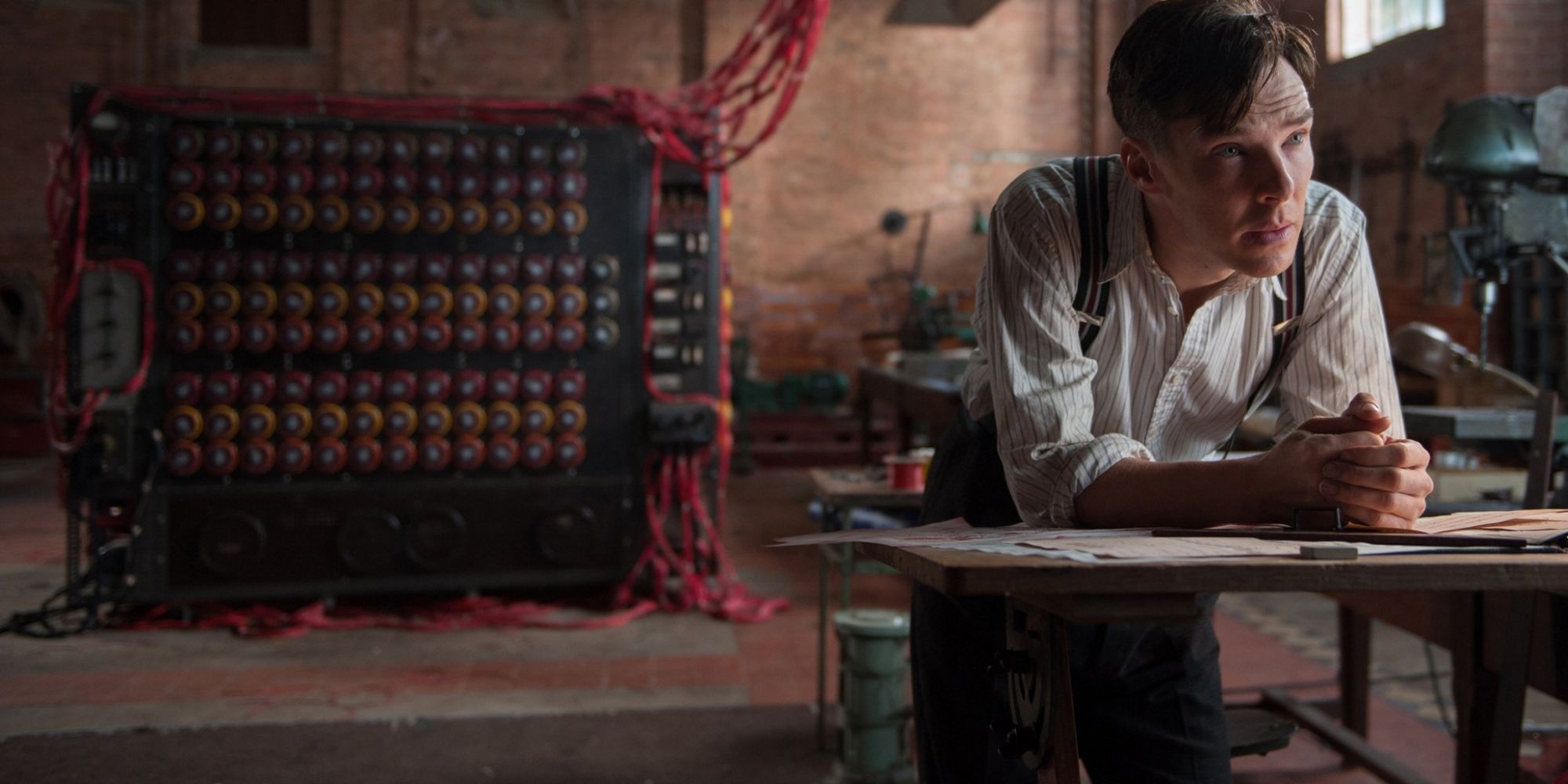 Once he was well-established as an international movie star, Benedict Cumberbatch starred in Morten Tyldum's The Imitation Game, which earned him his first Oscar nomination. It's a biopic about Alan Turing, the English genius who cracked the German Enigma code during WWII while coming to terms with his troubled private life.
As one of the best war films that don't focus on soldiers, The Imitation Game proves that you don't need to show combat to make a thought-provoking war movie. Its cast is outstanding, its story is profoundly touching, and its thriller elements are truly nail-biting. The Imitation Game is a straightforward biopic; however, Cumberbatch's performance is so compelling, and Tyldum's approach so restrained that it transcends its boundaries, becoming more effective than other films in the genre.
The Imitation Game
Release Date

November 14, 2014

Director

Morten Tyldum

Cast

Benedict Cumberbatch, Keira Knightley, Mark Strong, Charles Dance, Matthew Goode, Allen Leech

Rating

PG-13

Runtime

113
Watch on Netflix
4
'Oppenheimer' (2023)
Director: Christopher Nolan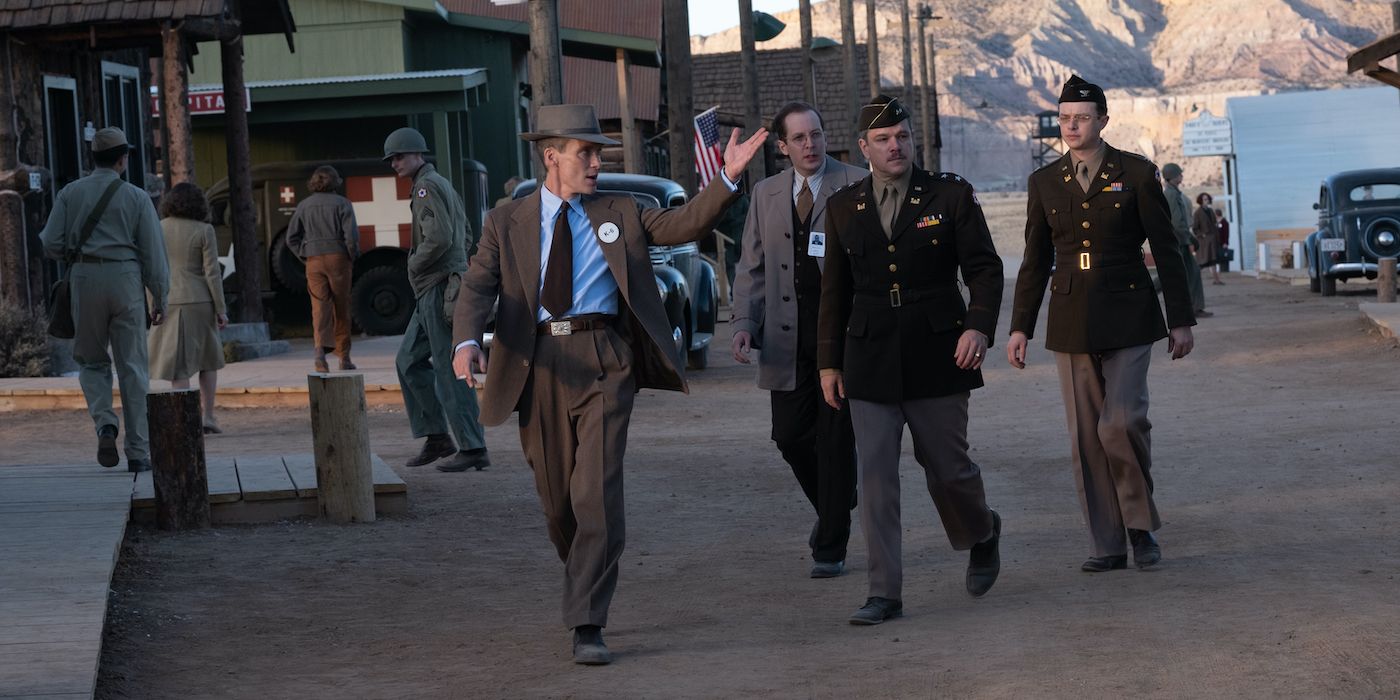 Christopher Nolan's latest effort is the absorbing and exceptionally striking Oppenheimer. Based on the 2005 biography American Prometheus, the film follows American physicist J. Robert Oppenheimer and the making (and aftermath) of the atomic bomb during World War II.
Told in the non-linear fashion that Nolan has evidently shown his love for, Oppenheimer reserves judgment on its subject matter and instead allows the audience to make up their mind. By staying tightly focused on its titular character, the film shows the impact a single individual can have in such a large-scale conflict. Oppenheimer is truly the pinnacle of Nolan's talents as a filmmaker and a masterclass in how to make a good WWII biopic.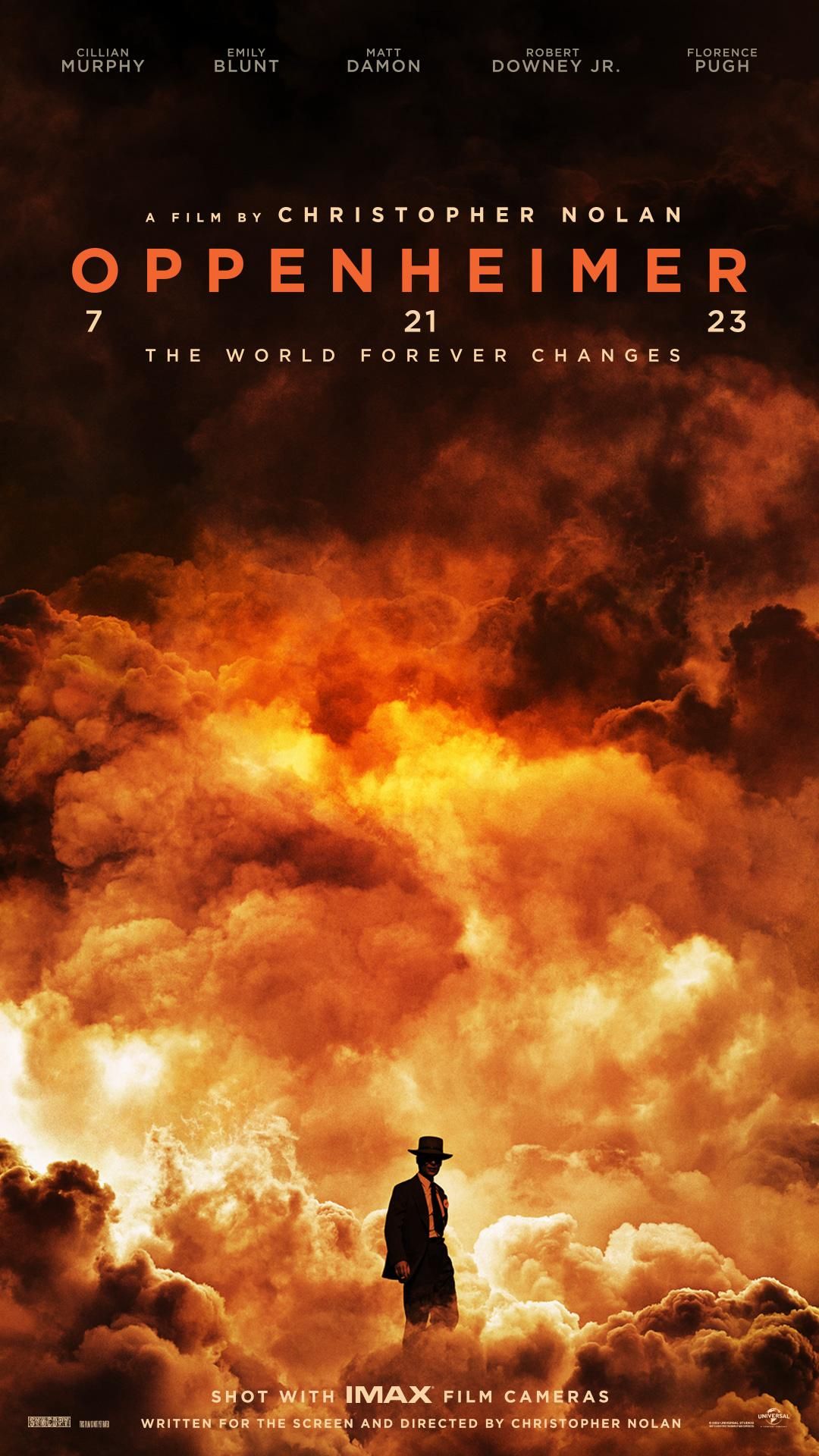 Oppenheimer
Release Date

July 21, 2023

Director

Christopher Nolan

Cast

Cillian Murphy, Matt Damon, Robert Downey Jr.

Rating

R

Runtime

181
Buy on Amazon Prime
3
'Patton' (1970)
Director: Franklin J. Schaffner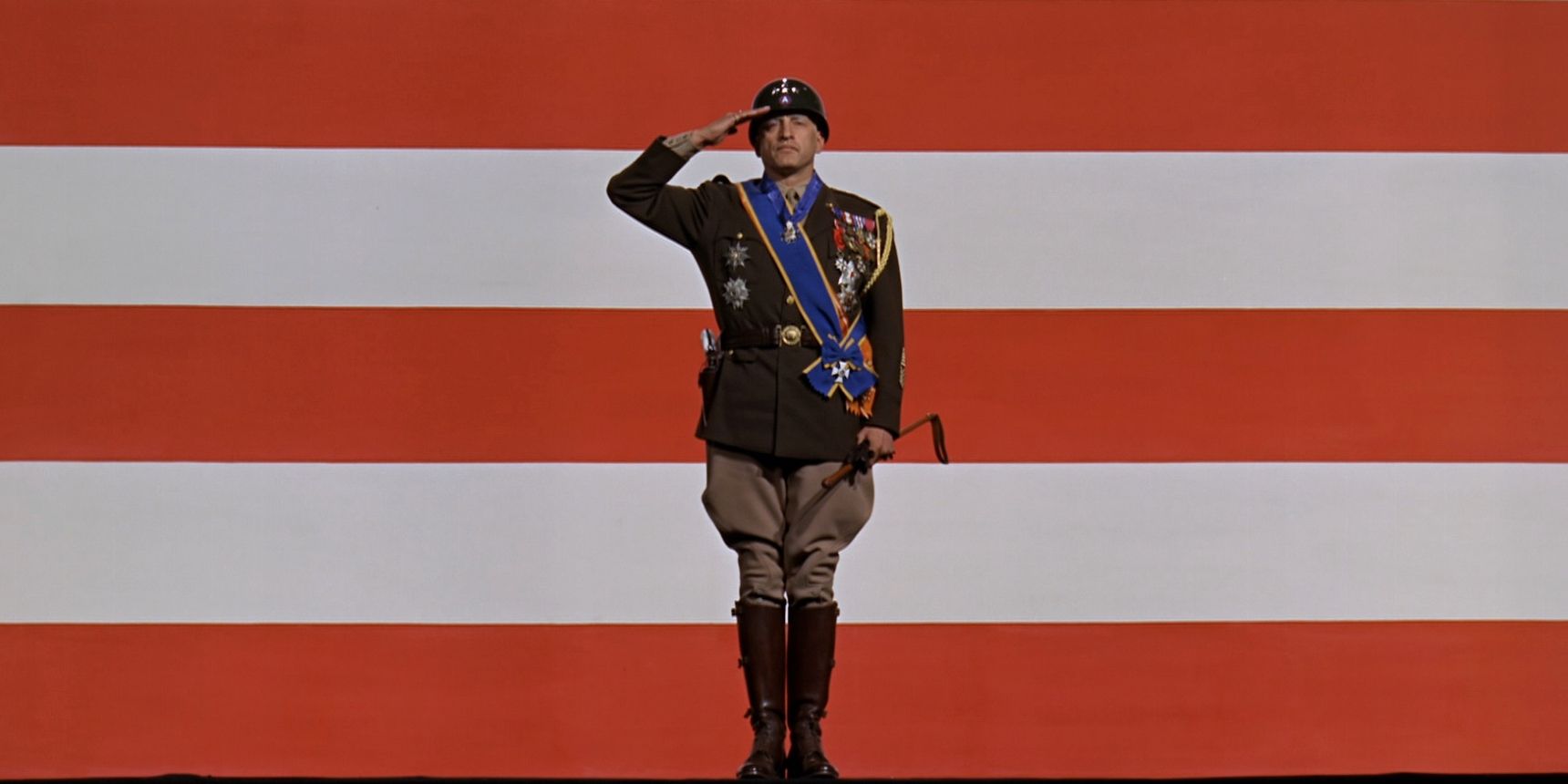 One of the most noteworthy Oscar-winning war movies, Patton is a long but arresting drama. The plot chronicles the World War II phase of controversial American general George S. Patton's career. George C. Scott delivers an Oscar-winning performance under the direction of Franklin J. Schaffner. Interestingly, Scott was the first actor in history to refuse the Oscar.
Scott's masterful performance, combined with the carefully written screenplay, imbues Patton with the layers of complexity necessary to make him an engaging film protagonist. Patton has acquired near-legendary status among cinephiles, depicting war as a hell of humans' own making. The film remains highly regarded, with many considering it a powerful and defining entry in the war genre that inspired countless future efforts.
Patton
Release Date

January 25, 1970

Director

Franklin J. Schaffner

Cast

George C. Scott, Karl Malden, Stephen Young, Michael Strong, Carey Loftin, Albert Dumortier

Rating

PG

Runtime

170
Rent on Amazon Prime
2
'The Pianist' (2002)
Director: Roman Polanski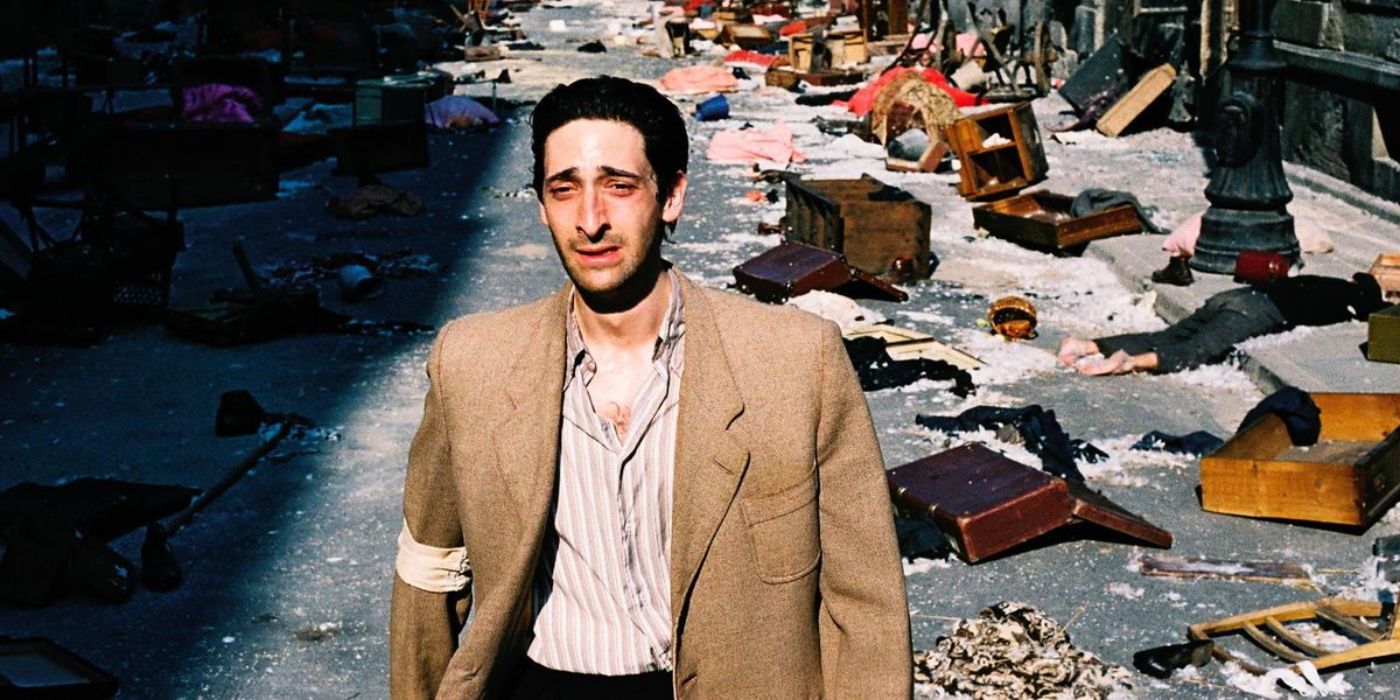 The Pianist is one of the most devastating war films ever and one of the most harrowing works the silver screen has ever seen, period. It's about the Polish Jewish pianist Władysław Szpilman and his struggle to survive the destruction of the Warsaw ghetto of WWII.
Adrien Brody became the youngest winner of the Best Actor Oscar with his performance as Szpilman. His work is strong enough to make the toughest-hearted people sob, but that's far from the film's only strength. Impressively crafted and full of sincere emotion, The Pianist is brutally realistic, portraying a relentless and uncompromising depiction of war, unlike anything audiences had seen before or since.
The Pianist
Release Date

September 17, 2002

Director

Roman Polanski

Cast

Adrien Brody, Emilia Fox, Michal Zebrowski, Ed Stoppard, Maureen Lipman, Frank Finlay

Rating

R

Runtime

149
Watch on Amazon Prime
1
'Schindler's List' (1994)
Director: Steven Spielberg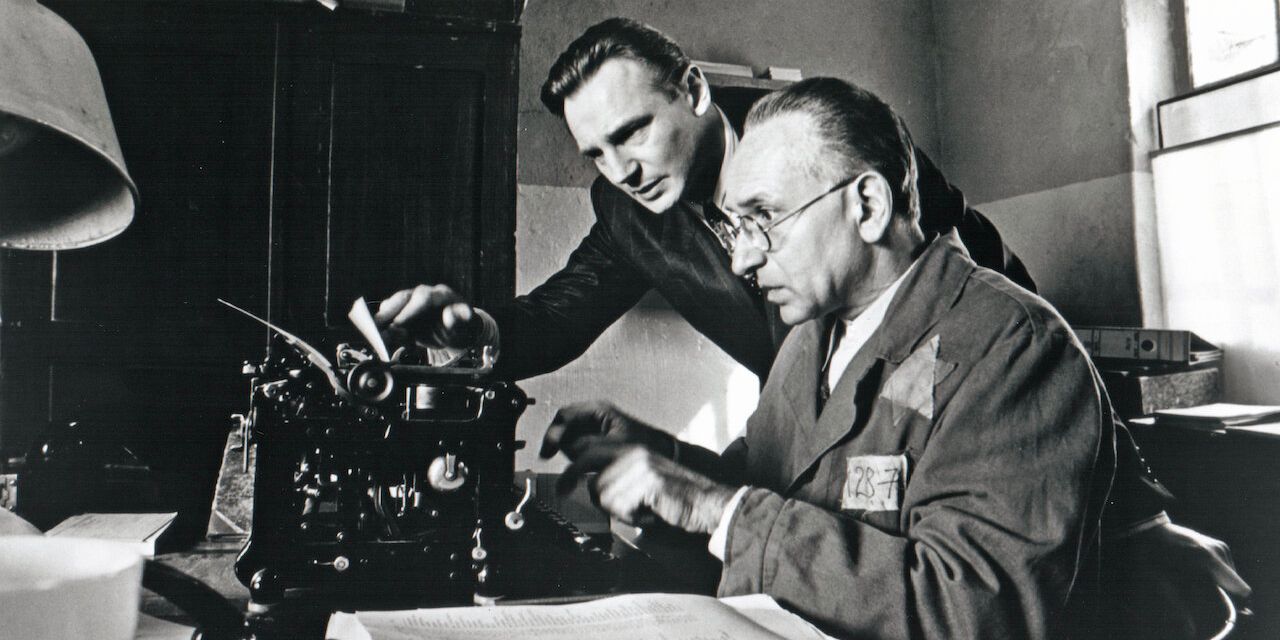 Undoubtedly one of Steven Spielberg's most emotionally stirring and outstandingly made works, Schindler's List is a modern masterpiece. The film is about the wealthy German industrialist Oskar Schindler and how he used his position to save his Jewish workers from Nazi persecution in German-occupied Poland at the height of WWII.
There's a good reason why fans consider this one of the greatest World War II movies ever. Everything about it is excellent, from the gorgeous cinematography and haunting score to the nuanced performances and the crushing, uncompromising way in which Spielberg shows the atrocities committed at concentration camps during the Holocaust. Schindler's List is eye-opening, tremendous, and utterly unforgettable, a before and after in the war genre that ranks among cinema's timeless triumphs.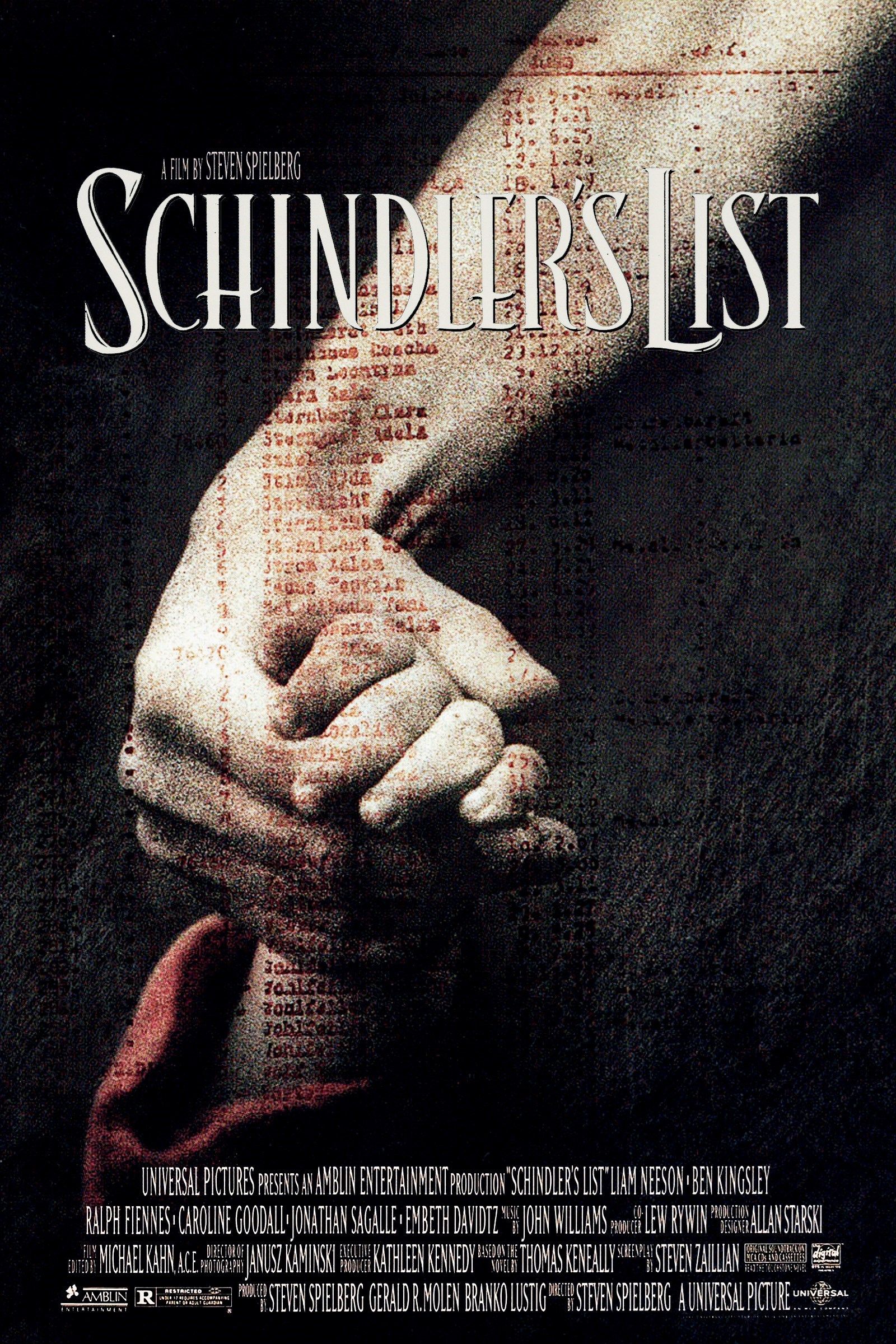 Schindler's List
Release Date

February 4, 1994

Director

Steven Spielberg

Cast

Liam Neeson, Ralph Fiennes, Ben Kingsley, Caroline Goodall

Rating

R

Runtime

195 minutes
Watch on Paramount+
NEXT: The Best World War II Movies, Ranked
#World #War #Biopics #Ranked