11 Surprising Movies That Were Massive Successes At The Box Office
Summary
Despite not fitting the traditional criteria for box office success, smaller budget underdog films can still surprise with their performance, thanks to social media buzz, clever marketing, and good timing.
My Big Fat Greek Wedding, a low-budget romantic comedy, became the highest-grossing film in its genre due to its endearing characters and family dynamics.
Five Nights at Freddy's, despite receiving negative reviews from critics, became a quick box office success, earning over $255 million and setting a record opening for its production company.
Every now and then, there's a movie that comes as a surprise at the box office. Typically, movies with large box office numbers come from the action genre or are franchise films. These movies have larger budgets, dedicated fan bases, or well-known actors as their leads. Each of the top movies at the box office of this year includes one of these factors, if not multiple. However, audiences can be unpredictable.
Occasionally, there's an underdog at the box office that takes audiences and other studios by surprise. These films generally have smaller budgets and concepts audiences might be skeptical about. The unexpected success of these films can be credited to conversations and praise on social media, marketing tactics, and simply being made at the right time.
The numbers provided are gathered from Box Office Mojo unless stated otherwise.
11
My Big Fat Greek Wedding (2002)
Box Office Total: $368.7 million
Starring Nia Vardalos as Toula and John Corbett as Ian, the film is about the two individuals with differing backgrounds, as they fall in love and seek the acceptance of Toula's family. Originating as a one-woman show written and performed by Vardalos prior to the making of the film, no one could have predicted it would garner such huge success and acclaim years later. After expanding to a wider release months after its original release, the film, budgeted with $5 million, earned a total of $368.7 million.
Aside from its endearing characters and family dynamics, the film is also widely recognized for its box-office accomplishments. To this day, My Big Fat Greek Wedding is the highest-grossing romantic comedy, with a second and third film following years later. However, neither were quite able to accomplish the achievements of the first film.
10
Get Out (2017)
Box Office Total: $255.7 million
Get Out
Release Date

February 24, 2017

Director

Jordan Peele

Cast

Lyle Brocato, LaKeith Stanfield, Caleb Landry Jones, Betty Gabriel, Allison Williams, Marcus Henderson, Erika Alexander, Bradley Whitford, Jeronimo Spinx, Catherine Keener, Daniel Kaluuya

Rating

R

Budget

4.5 million
Get Out, the directorial debut by Jordan Peele, follows a man, played by Daniel Kaluuya, who uncovers the chilling truth about his girlfriend and her family. The combined elements of social commentary, considering the time of its release, and suspense earned praise from both audiences and critics. During the time of its release, Get Out took the number one spot for highest-grossing films by a Black director (Creators For The Culture). Since then, this achievement has been taken over by directors of franchise films such as The Fate of the Furious and Black Panther. However, the celebration of Peele's work has continued as he's put out other films with similarly eerie themes.
Related: Every Jordan Peele Movie Ranked Worst to Best (Including Nope)
9
Slumdog Millionaire (2008)
Box Office Total: $378.4 million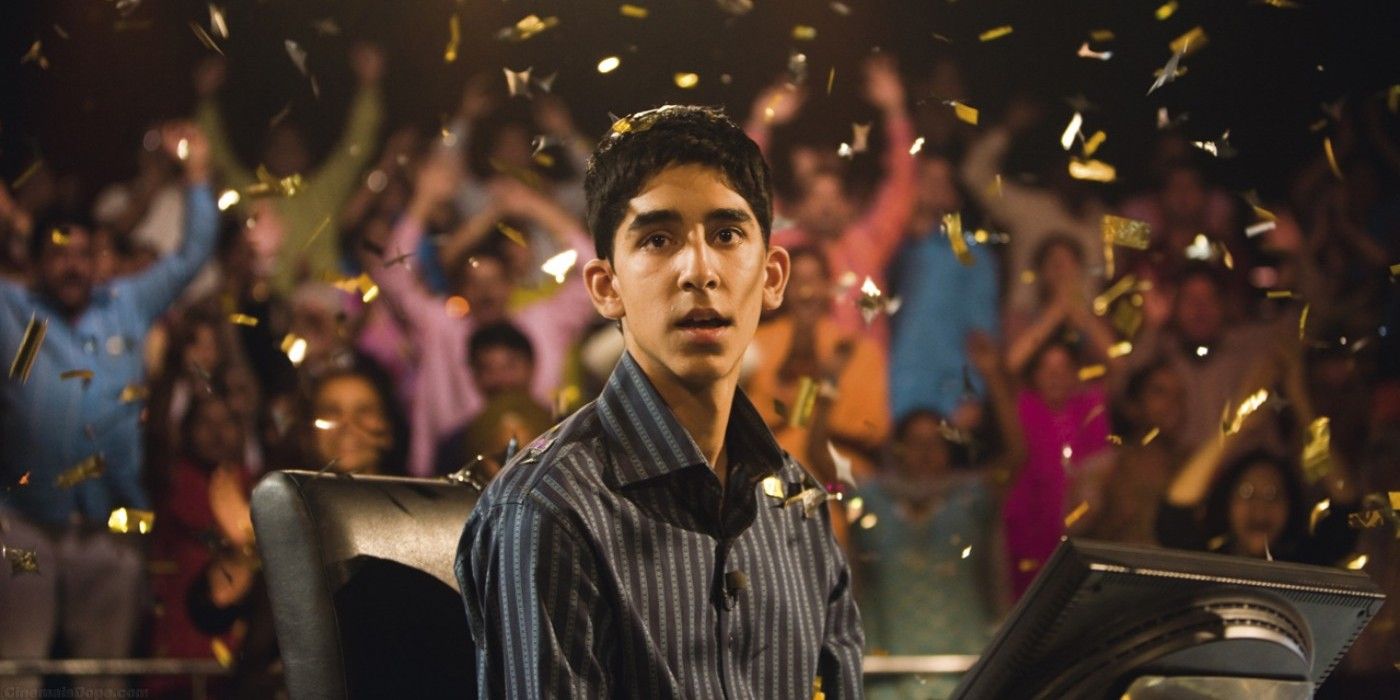 Slumdog Millionaire
Release Date

March 5, 2009

Director

Danny Boyle

Rating

pg-13

Budget

$15 million
Dev Patel in his first film role, plays Jamal Malik, a boy who competes on a game show for a cash prize. The film follows Jamal as he recounts moments in his life that led him to the show and provided him with the answers to questions asked of him. After initial and expanded theatrical releases, the film gradually garnered earnings, but it wasn't until after the Academy Awards in early 2009 that the earnings would quickly grow, totaling over $378.4 million. The film won eight Academy Awards that year, including Best Picture, celebrated for its cinematography, soundtrack, and screenplay.
8
Top Gun: Maverick (2022)
Box Office Total: $1.49 billion
Top Gun: Maverick
Release Date

May 27, 2022

Director

Joseph Kosinski

Cast

Jennifer Connelly, Jake Picking, Raymond Lee, Tom Cruise, Lewis Pullman, Monica Barbaro, Miles Teller, Danny Ramirez, Val Kilmer, Manny Jacinto, Ed Harris, Glen Powell, Jon Hamm

Rating

PG-13

Runtime

130 minutes
Top Gun: Maverick is a sequel to Top Gun from 1986, following Maverick decades after the events of the original. The film grossed a total of over $1.49 billion. Differing from other listed titles, Top Gun: Maverick's key factors that contributed to its success include the well-known actors, following up the film from the 80s, and having a large budget. The surprise factor, however, comes into play when the time of its release is taken into consideration. Still living within the pandemic-ridden era and a time when new stories are more generally preferred over sequels, the success of Top Gun: Maverick should be noted.
7
The Blair Witch Project (1999)
Box Office Total: $248.6 million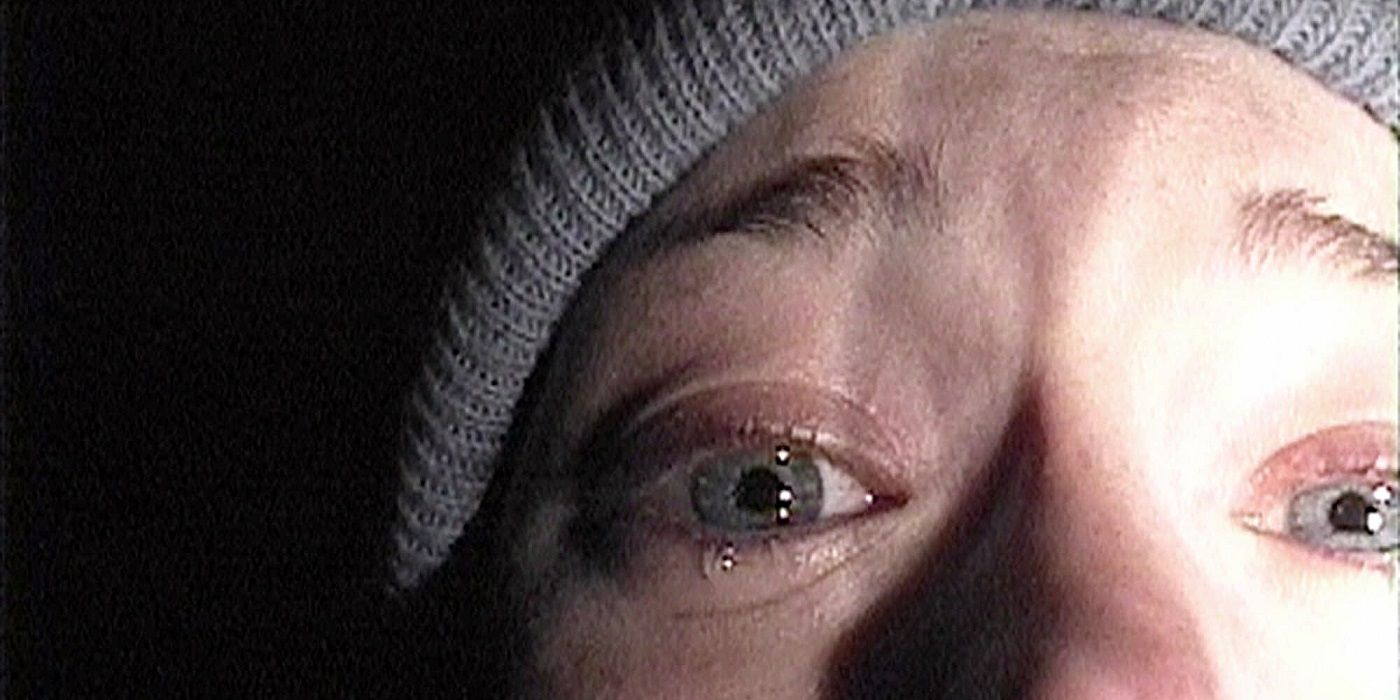 The Blair Witch Project
Release Date

July 30, 1999

Director

Eduardo Sánchez, Daniel Myrick

Cast

Joshua Leonard, Michael C. Williams, Heather Donahue

Rating

R

Budget

$60 thousand
The Blair Witch Project is a horror film that follows the story of three students who went missing while investigating the Blair Witch. Many audiences and critics praised the movie for implementing "found footage." In addition to the footage, the film also marketed itself in a unique way that engaged audiences and prompted viral results. Fictional interviews and police reports, as well as missing posters for the film's leads, were spread around asking audience members to report any information they had. Conversations were sparked about the events in the film and whether they took place and, as a result, the film earned a gross of $248.6 million.
Related: How Blair Witch Project Tricked Viewers Into Thinking It Was A True Story
6
Napoleon Dynamite (2004)
Box Office Total: $46 million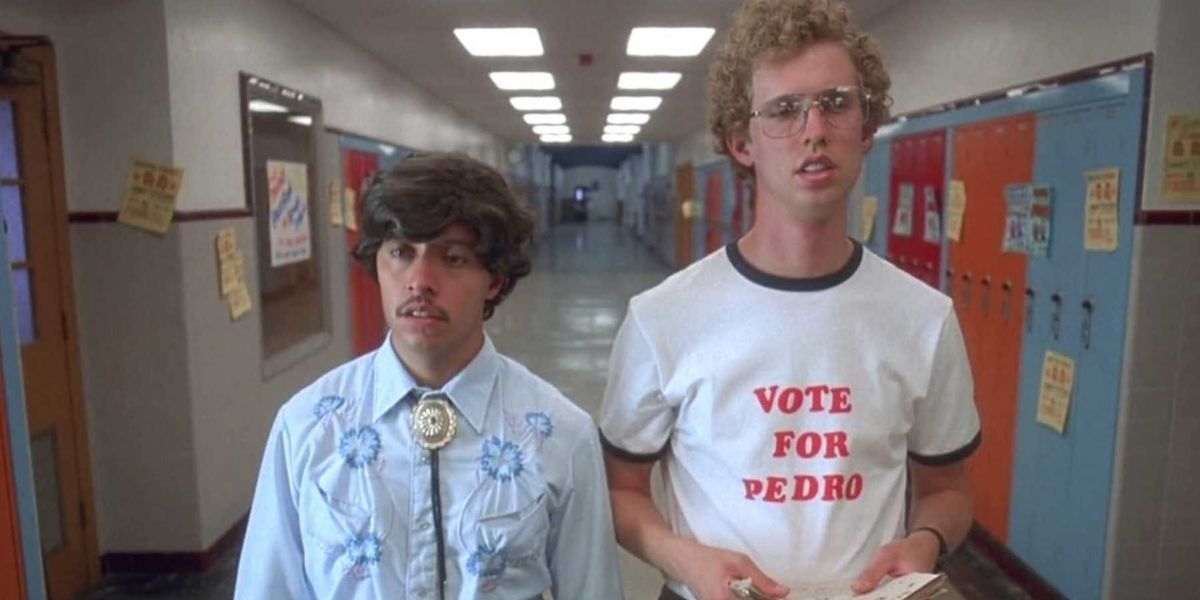 Napoleon Dynamite
Release Date

August 27, 2004

Director

Jared Hess

Cast

Jon Heder, Aaron Ruell, Tina Majorino, Haylie Duff, Efren Ramirez, Jon Gries

Rating

PG

Budget

$400 thousand
Napoleon Dynamite is about the titular character, played by Jon Heder, and his life in Preston, Idaho. The film shows Napoleon's relationships with family members, his peers at school, and the character of the small-town location. In the early days of production, director Jared Hess sent the script to casting directors but was denied because of the quirky elements of the film and its main characters.
Napoleon Dynamite had a small budget, which meant filming on location and hiring people Hess knew previously. With these factors in mind, it wouldn't be easy to predict the success the film would have. Earning $46 million and to this day, Napoleon Dynamite is appreciated for its quotable characters, its charm, and Napoleon's famous dance scene.
5
Five Nights at Freddy's (2023)
Box Office Total: $255 million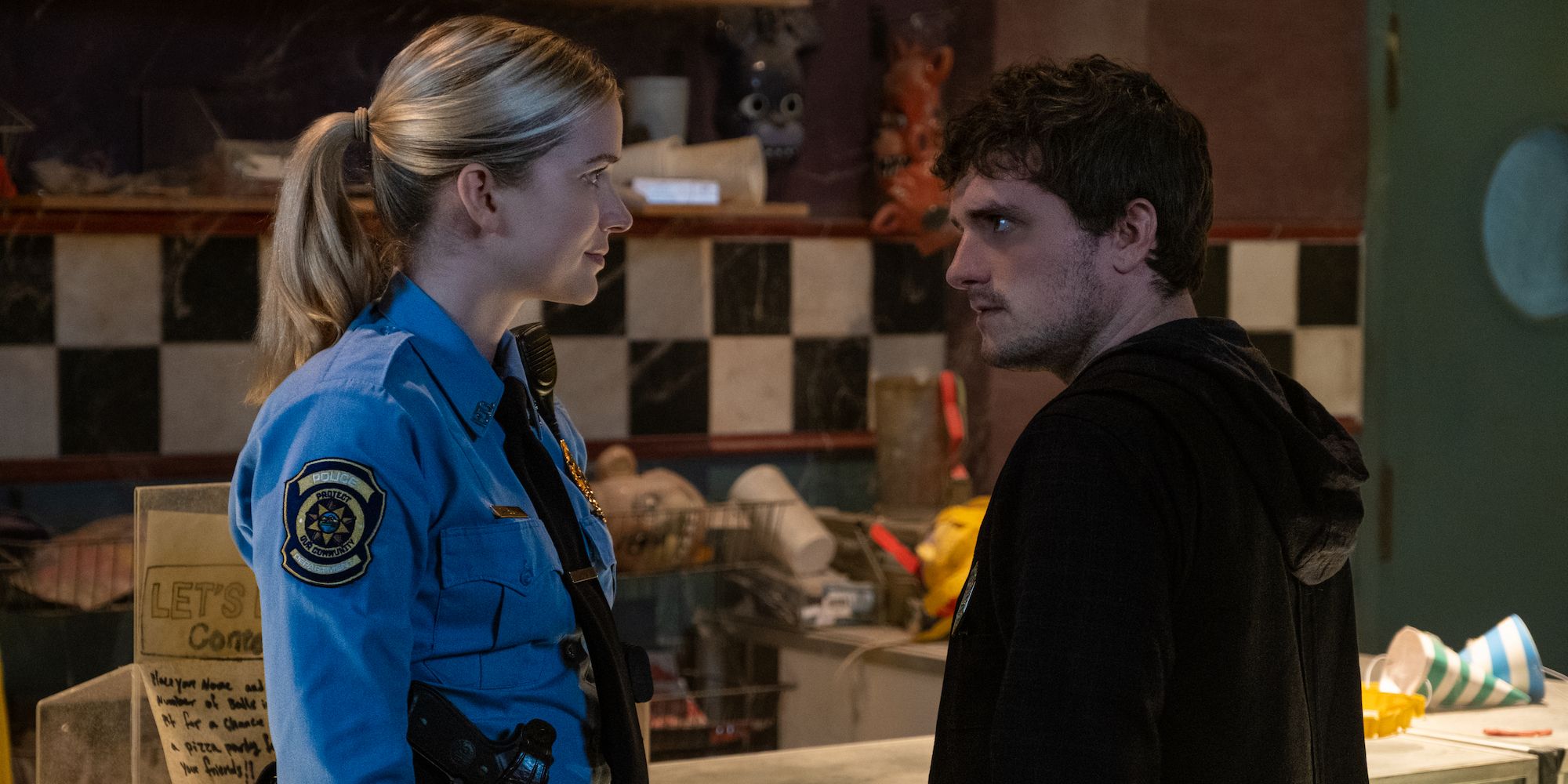 Five Nights at Freddy's
Release Date

October 27, 2023

Director

Emma Tammi

Cast

Josh Hutcherson, Matthew Lillard, Elizabeth Lail, Piper Rubio, Mary Stuart Masterson, Kevin Foster, Jade Kindar-Martin, Jessica Weiss, Roger Joseph Manning Jr.

Rating

R

Budget

$25 Million
Video game adaptations tend to either excite fans of the original source or worry others about adapting the elements in the right way. The quick success of Five Nights At Freddy's speaks to both sides tuning in to see how or if they were able to pull it off. The film, directed by Emma Tammi, is based on the popular video game about creepy animatronics at an abandoned family entertainment center.
It was released at the same time in theaters and for streaming on Peacock and as of now, just a few weeks after its release, the film has earned a gross of over $255 million. The consensus from critics hasn't been positive and while the numbers and fan-fare have dwindled, it earned the title of being the largest opening for its production company, Blumhouse.
4
Bridesmaids (2011)
Box Office Total: $306.4 million
Bridesmaids
Release Date

May 13, 2011

Director

Paul Feig

Cast

Melissa McCarthy, Rose Byrne, Kristen Wiig, Wendi McLendon-Covey, Ellie Kemper, Maya Rudolph

Rating

R

Budget

$32.5 million
As the highest-grossing film by Apatow Productions (IMDb), Bridesmaids grossed a total of $306.4 million. The film follows Annie, played by Kristen Wiig, and the adventures that occur leading up to the wedding day of her best friend. Comedy movies at the time were more often than not centered around men, but the success of Bridesmaids proved audiences were accepting of and wanting to see women in roles involving crude humor. The film can also be seen as a kickstarter for women-lead comedies that would follow, such as The Heat and Girls Trip.
3
Jaws (1975)
Box Office Total: $476.5 million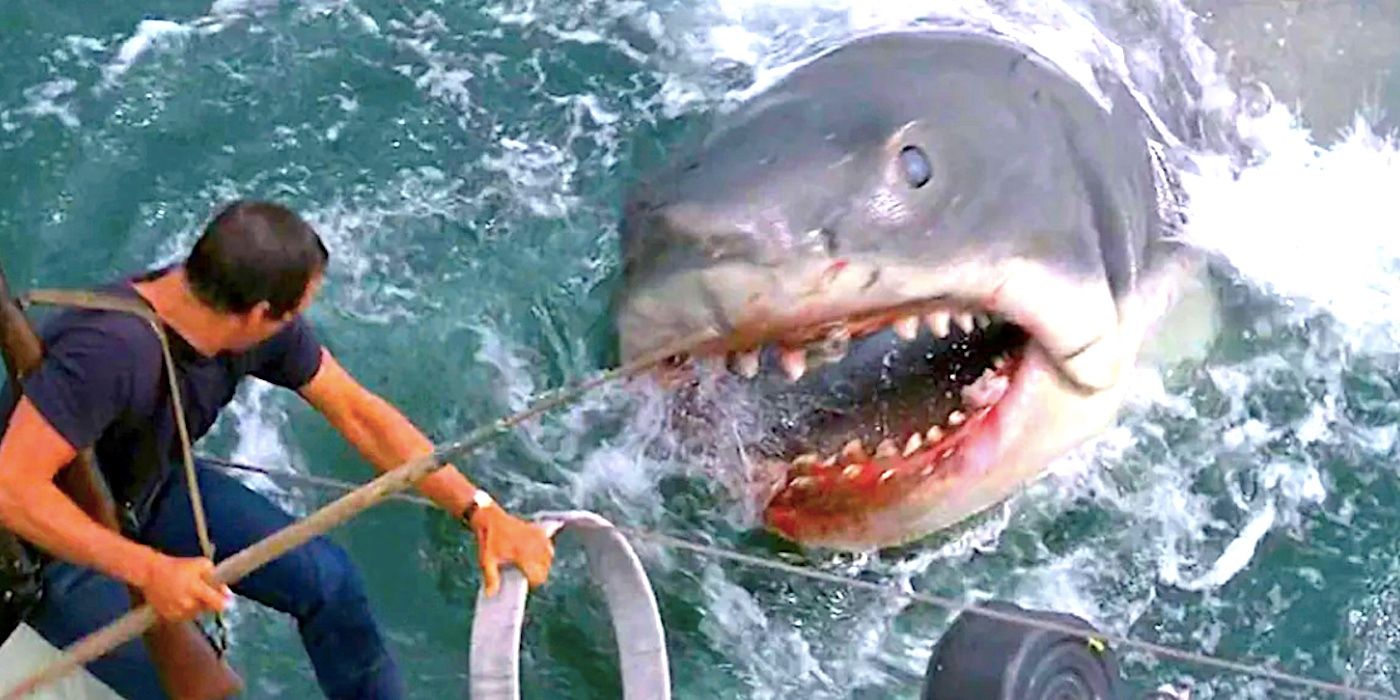 Jaws
Release Date

June 20, 1975

Director

Steven Spielberg

Cast

Roy Scheider, Murray Hamilton, Lorraine Gary, Robert Shaw, Richard Dreyfuss

Rating

PG

Budget

$7 million
Directed by Steven Spielberg, Jaws is about the hunting of a shark that has been attacking people at the beach. During the time of its release, the idea of a summer blockbuster was still fairly new. Films were put out during the season in an attempt to target younger moviegoers due to the availability they had and the air-conditioned theaters that provided an escape from the weather outside.
Two other factors that added to the success of Jaws were its television campaigning and its wide theatrical release. Jaws opened in over 400 theaters and in 78 days, claimed the title of the highest-grossing film in North America, previously given to The Godfather (PBS). In all, the film's gross totaled $476.5 million.
2
Twister (1996)
Box Office Total: $494.5 million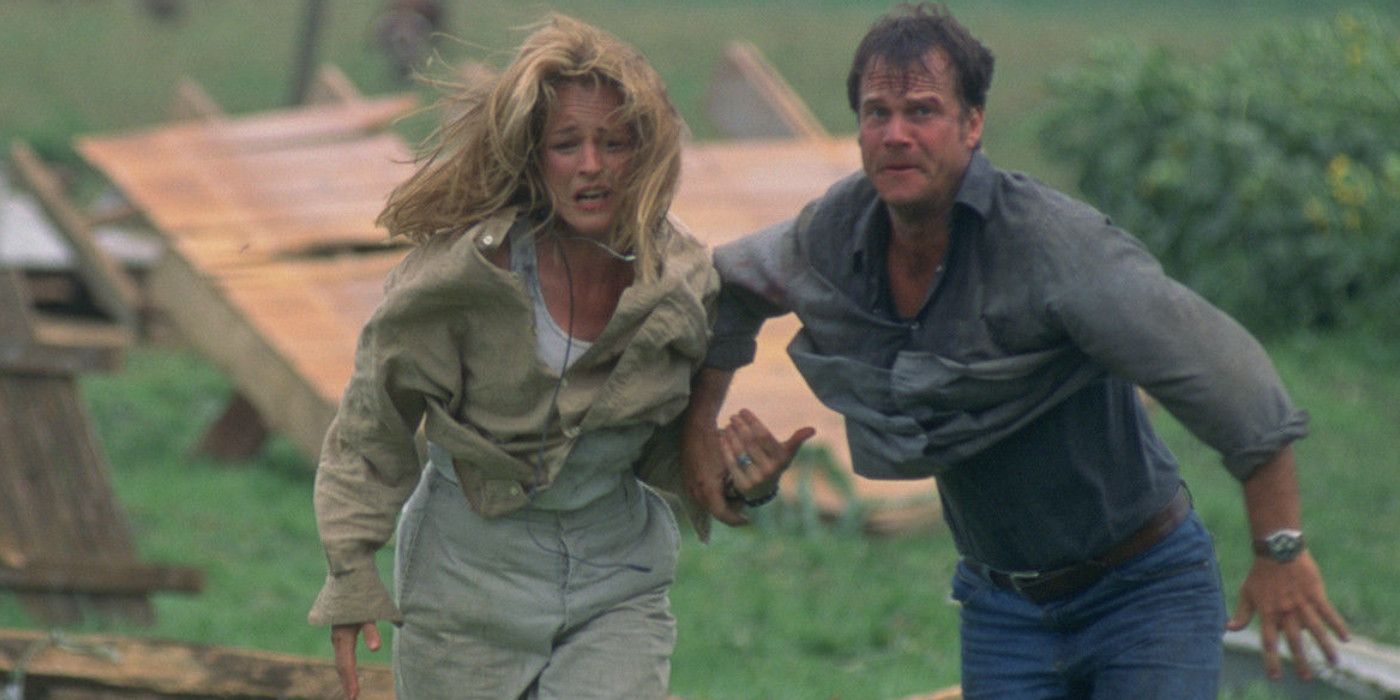 Twister
Release Date

May 10, 1996

Director

Jan de bont

Cast

Jami Gertz, Helen Hunt, Cary Elwes, Bill Paxton, Phillip Seymour Hoffman, Alan Ruck, Todd Field, Jeremy Davies

Rating

PG-13

Budget

$92 million
The 1996 film Twister follows a group of storm chasers as they attempt to use a data-tracking device during a strong storm. The film became the second highest-grossing film of that year, earning $494.5 million. At the time of its release, it was also the highest-grossing film by Warner Bros. (The Numbers). Similar to Jaws, the film's biggest threat was created by VFX and while it was a challenge, many critics preferred to praise the technological accomplishments and thrilling tone of the film over the story itself. A sequel titled Twisters is also set to be released on July 19, 2024.
1
Juno (2007)
Box Office Total: $232.3 million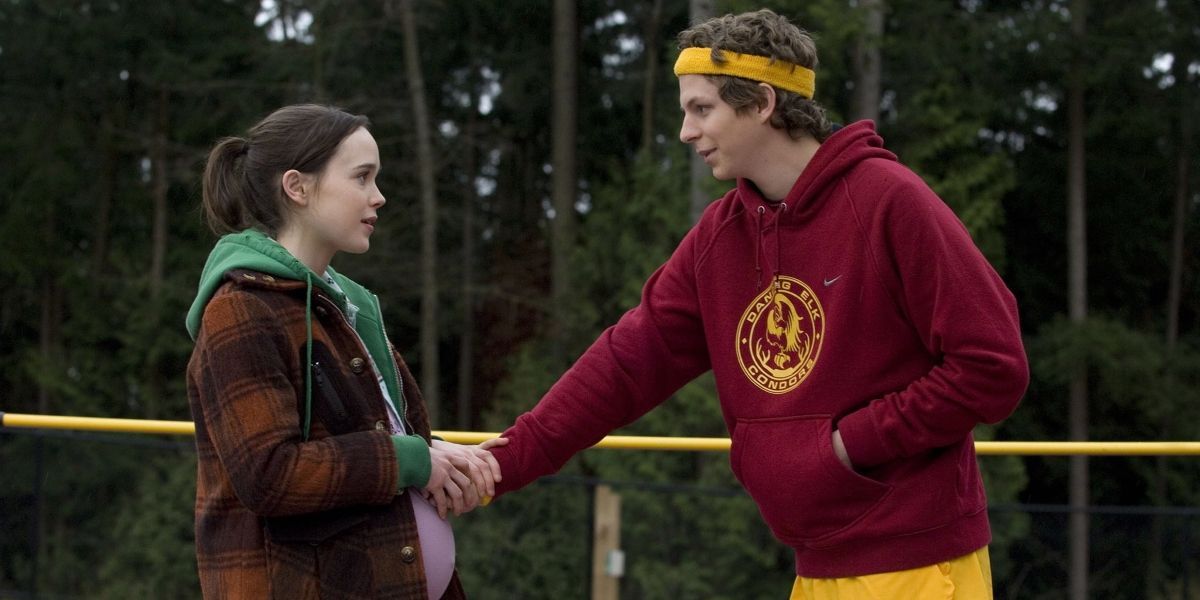 Juno
Release Date

December 25, 2007

Director

Jason Reitman

Cast

Jason Bateman, Michael Cera, Allison Janney, Elliot Page, J. K. Simmons, Jennifer Garner

Rating

PG-13

Budget

$7.5 million
Juno, directed by Jason Reitman, is about a teen pregnancy and the decisions and life changes that follow. In a small-town setting, comparable to that of Napoleon Dynamite, both audiences and critics commended the film for its charm and the actors' performances. The soundtrack of Juno is celebrated as well, featuring indie artists rather than big names. With a budget under $8 million, the film grossed a total of $232.3 million in worldwide earnings. Juno also won an Academy Award for Best Original Screenplay, in addition to its three other nominations.
#Surprising #Movies #Massive #Successes #Box #Office