15 Actors Who Were Almost Cast In The Show
Summary
Many famous actors auditioned for Friends and could have replaced the beloved cast members, resulting in a drastically different show.
The casting process for the main Friends cast members was not easy, with some roles requiring thousands of auditions and actors turning down the roles.
The show would have had a different energy and comedic style if actors like Jon Cryer, Kathy Griffin, Hank Azaria, Elizabeth Berkley, Tea Leoni, and others had been cast in the roles.
Friends debuted almost three decades ago in 1994, and the show is best known for its incredible ensemble cast — but many famous actors auditioned for Friends and nearly replaced the now-beloved lineup. The NBC sitcom launched the careers of six up-and-coming actors, and after 236 episodes, it is unfathomable that anyone aside from Lisa Kudrow, David Schwimmer, Matthew Perry, Matt LeBlanc, Courteney Cox, and Jennifer Aniston could have portrayed the gang of friends. However, the show would have looked drastically different if the show's co-creators, Marta Kauffman and David Crane, had gone in a different direction with any of the main Friends cast members.
The chemistry between the Friends cast is undeniable, but at the time, there were several other actors who came close. Although Lisa Kudrow auditioned twice (via Bustle), she was cast early on as Phoebe Buffay due to her role as Ursula on Mad About You. Nevertheless, the casting process for every other character in the beloved sitcom wasn't that easy. While some characters on Friends were written with certain actors in mind, other roles required thousands of auditions. Between actors turning down the roles and audition tapes getting stuck at customs, a couple of the Friends cast earned their roles through sheer dumb luck too, but who auditioned for Friends?
Friends is available to stream on Max.
RELATED: 10 Best Matthew Perry Roles That Aren't Chandler Bing
15
Jon Cryer
Cryer's Audition Tape For Chandler Got Stuck In Customs
Before he became Alan Harper on Two and a Half Men, Jon Cryer had the opportunity to join another ensemble that would become one of television's most beloved sitcoms. Cryer was in the running to play Chandler on Friends, which eventually went to Matthew Perry. At the time, Cryer had already made a name for himself with his role in 1986's Pretty in Pink, showcasing his comedic timing and the kind of quirky charm that would have served well in the sitcom. It was revealed that Friends producer Marta Kauffman specifically wanted Cryer for Chandler, but Kaufman never saw the audition tape because it was held at customs. Cryer commented:
"I went in [to the audition]. I did my best … she packaged up the tape of me doing my best Chandler Bing, sent it to Los Angeles, and it got stuck in customs."
14
Kathy Griffin
Griffin Auditioned To Play Phoebe Buffay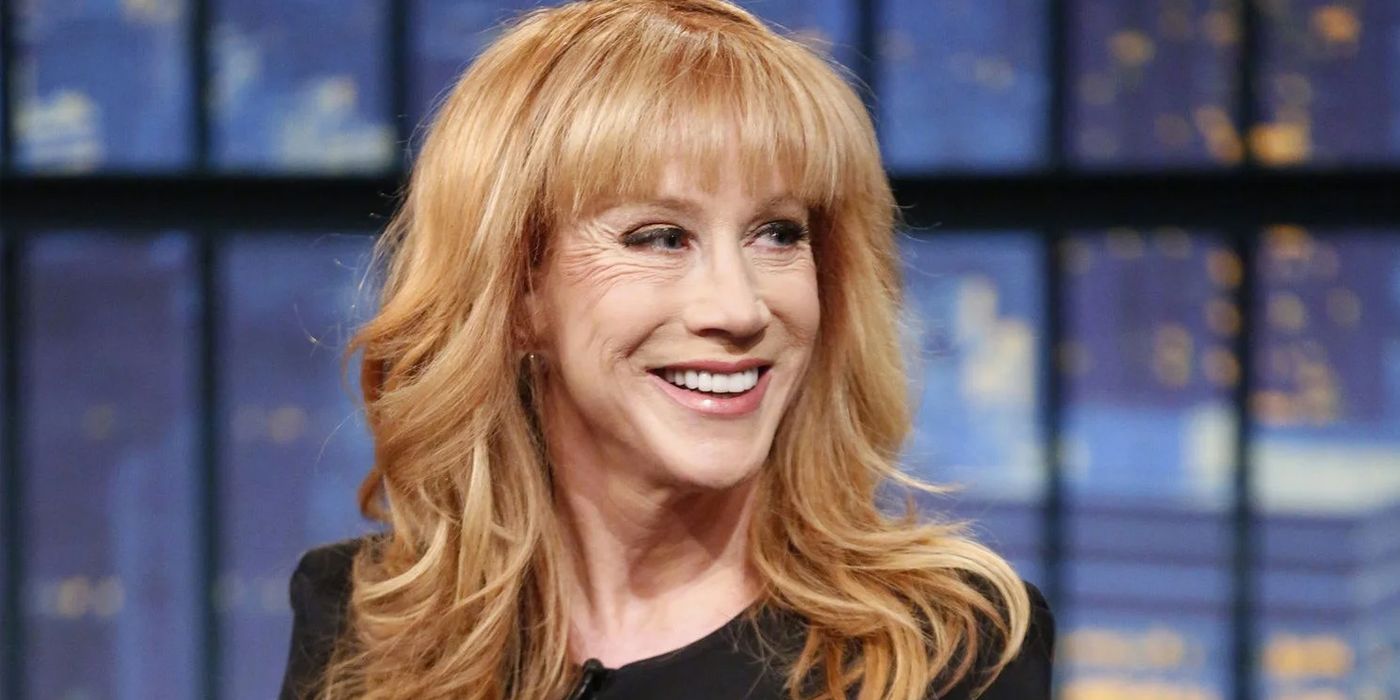 Kathy Griffin, the fiery redhead with a comedic style that's both brash and deeply observational, might have brought a whole different energy to the NBC sitcom had she been cast, as she almost played Phoebe Buffay in Friends. Griffin's background in stand-up comedy would have translated well into the sitcom's quick-witted banter. Her brand of humor, as later seen on her reality show Kathy Griffin: My Life on the D-List, contains the kind of self-referential and celebrity-skewering wit that could have added a satirical layer to Friends. Griffin might have injected a more acerbic, non-nonsense attitude into the character.
13
Hank Azaria
Hank Azaria Auditioned To Play Joey Twice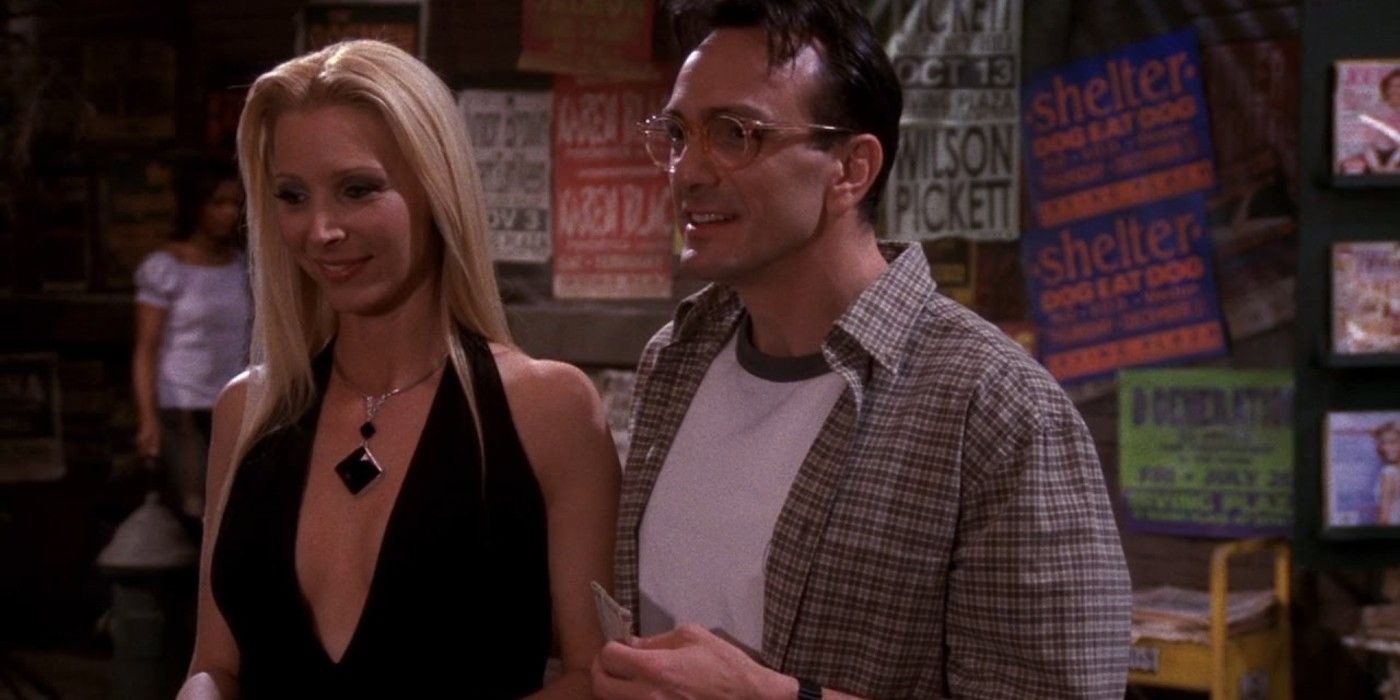 Hank Azaria, now well-known for his voice acting work in The Simpsons cast, auditioned for the role of Joey Tribbiani multiple times (via The Things). While Matt LeBlanc's portrayal was more of a lovable dimwit with a heart of gold, with his proven versatility as a voice actor and his comedic experience, Azaria could have brought a different, perhaps more overtly witty version of Joey to Friends. Nonetheless, Azaria did appear on the show in a recurring role as David, Phoebe's scientist love interest, proving even in a smaller capacity that he could have meshed well with the ensemble.
12
Elizabeth Berkley
Berkley Auditioned To Play Rachel In Friends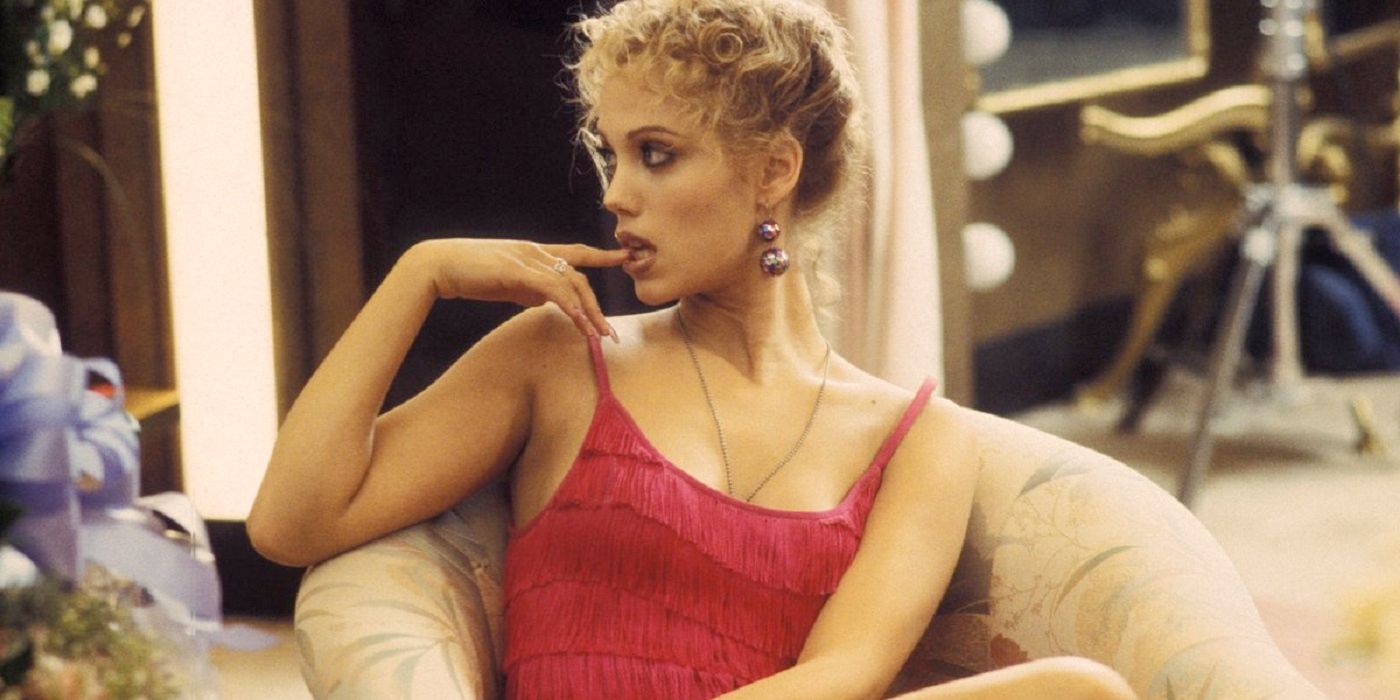 Elizabeth Berkley, known for her role as Jessie Spano in Saved by the Bell, was considered for the role of Rachel Green (via The List). Berkley's Jessie was strong-willed, studious, and sometimes emotional, characteristics that she could have easily transitioned into the role of Rachel, initially a pampered runaway bride who grows into an independent career woman. However, the part went to Jennifer Aniston, who brought a different kind of warmth and comic vulnerability to the character. Berkley's subsequent career, which took a controversial turn with Showgirls, showcased her range, but it's interesting to imagine how her interpretation of Rachel might have differed from Aniston's iconic performance.
11
Téa Leoni
Leoni Was The First Choice To Play Rachel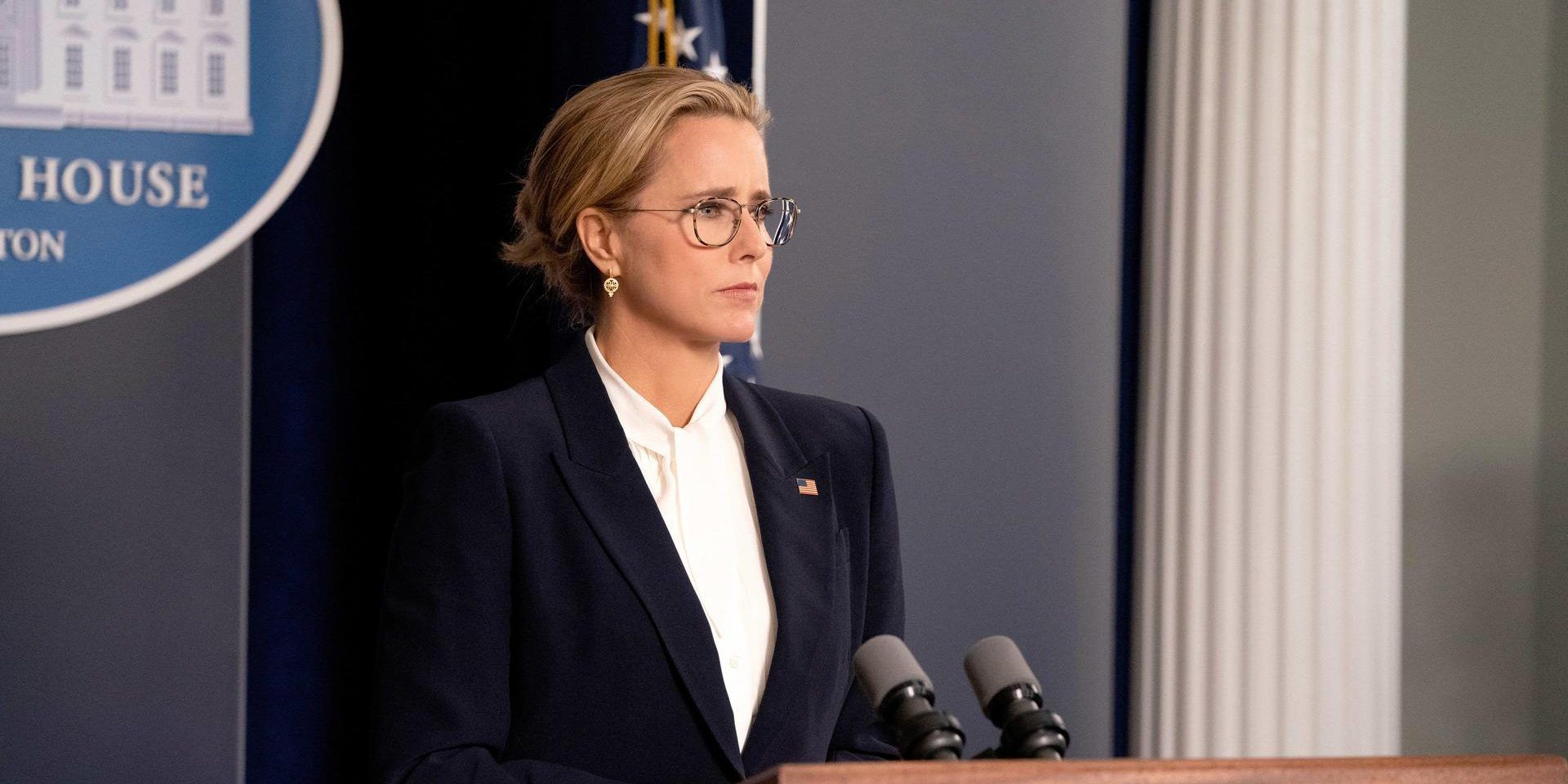 Téa Leoni was actually the first choice for the role of Rachel on Friends, but she turned it down to star in a different sitcom, The Naked Truth. While The Naked Truth didn't reach the heights of Friends, Leoni's performance demonstrated the same spark and comedic ability that could have served the character of Rachel well. Known for her sharp wit and strong screen presence, Leoni would later showcase her range in films like Bad Boys and Deep Impact too. While Aniston's Rachel became a fashion icon and a character deeply ingrained in pop culture, it's intriguing to consider how Leoni's comedic sensibility and charisma would have shaped the character.
10
Eric McCormack
McCormack Auditioned To Play Ross Geller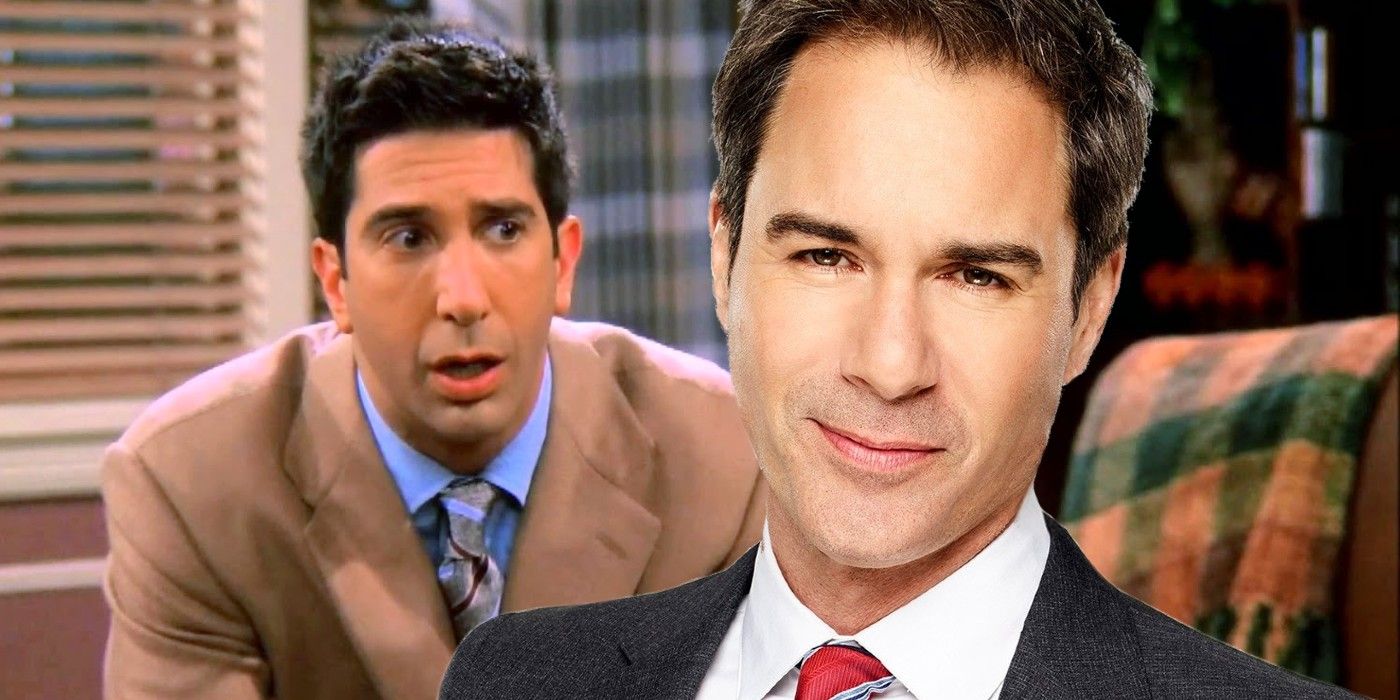 When Eric McCormack spoke with HuffPost, he explained that he wanted to explore the "funnier, lighter side" of acting, so he auditioned for the role of the lovelorn paleontologist, Ross Geller. McCormack was unaware at the time of his audition that the part of Ross was written with David Schwimmer in mind until director Jimmy Burrows broke the news to him years later. If Schwimmer had decided not to leave the theater, McCormack could have been Ross, instead of portraying Debra Messing's roommate Will Truman on Will & Grace. Both Ross and Will often corrected people when they were wrong, but also offered a shoulder to cry on, which is why McCormack may have been a great fit.
9
Mitchell Whitfield
Whitfield Reach The Final Stage Of Auditions To Play Ross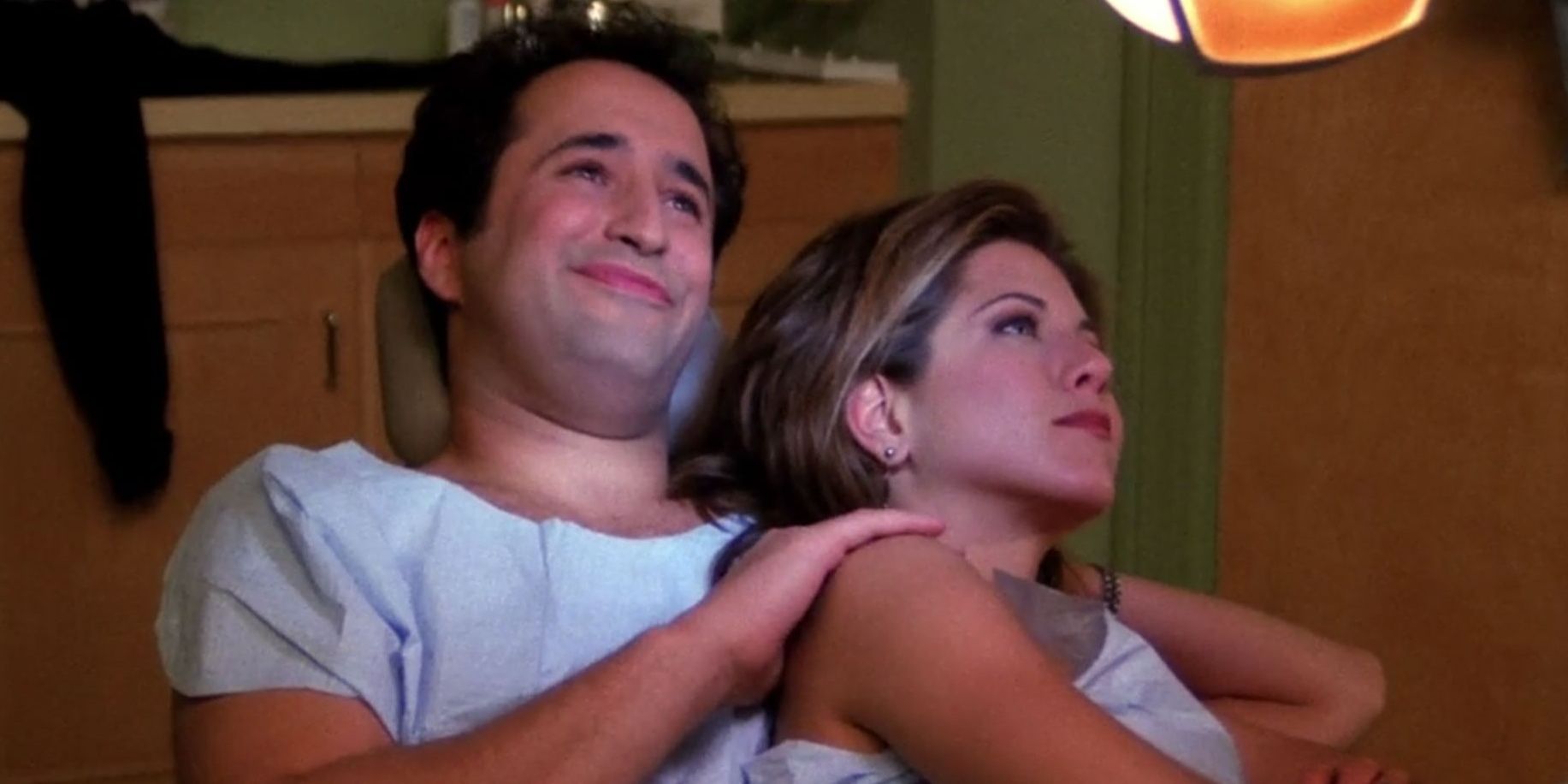 During his interview with The Guardian, Mitchell Whitfield playfully pointed out, "I'm the reason the show exists," since he played Dr. Barry Farber, the character Rachel had left at the altar prior to entering Central Perk in her wedding dress in the pilot of Friends, which he appropriately describes as, "the impetus for the show." Although Whitfield previously had a notable role in My Cousin Vinny, he is most recognized as the orthodontist with one of the best side character storylines on Friends. However, Whitfield originally made it to the final round of auditions for Ross Geller, until Schwimmer decided to audition for the role he was meant to play.
8
Craig Bierko
Bierko Almost Replaced Matthew Perry To Play Chandler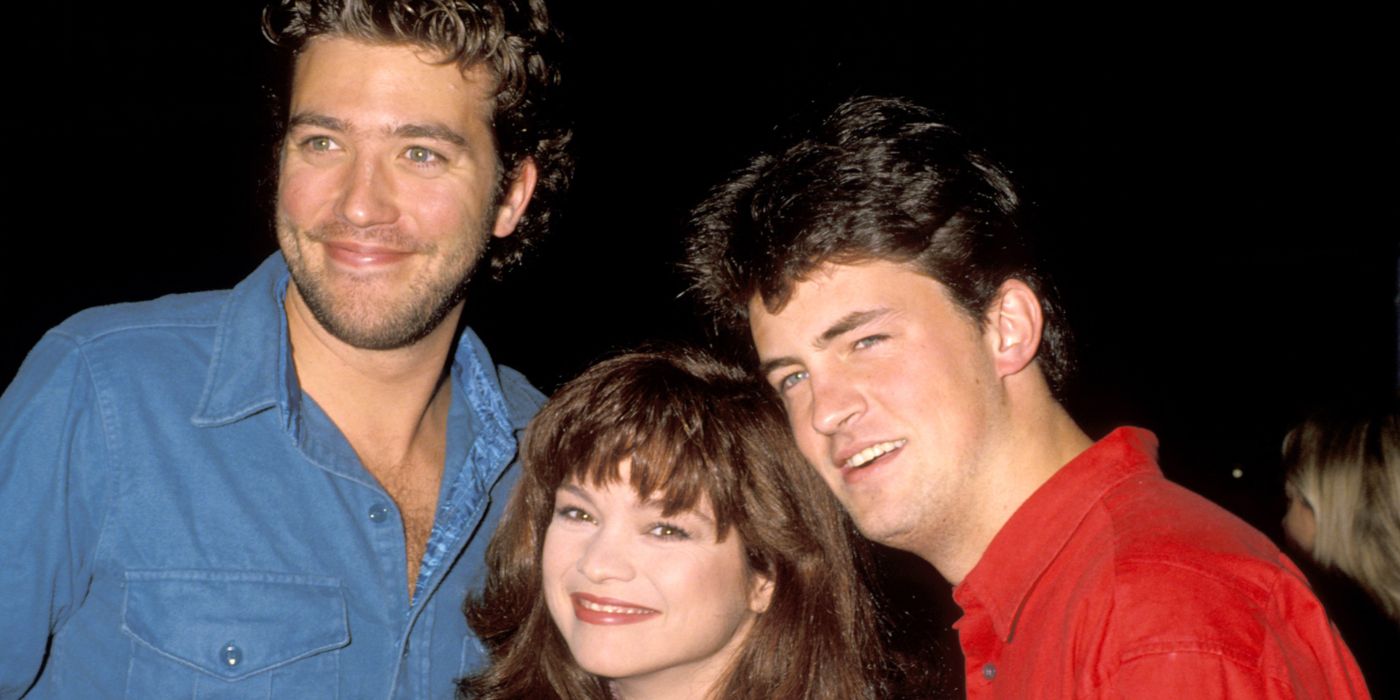 Kauffman and Crane had considered Matthew Perry early on for Chandler Bing, but he was committed to a pilot for a show about baggage handlers in the future, called LAX 2194. Since Perry didn't think he was available for Friends, he coached his former co-star, Craig Bierko. Bierko was the producer's choice for Parry's replacement, but he turned it down. After Perry's futuristic sitcom failed to launch, he was able to take the role. Kauffman was thrilled, and she told Vanity Fair, "there was something snidely whiplash" about Bierko's performance, which he later utilized as the complex and diabolical producer, Chet Wilton on UnReal.
7
Jon Favreau
Jon Favreau Turned Down The Role Of Chandler Bing
Most know that esteemed writer, director, and producer, Jon Favreau, started his career as an actor. He even appeared on Friends as Monica's boyfriend, Pete Becker, a tech millionaire whose sudden desire to become the Ultimate Fighting Champion caused Monica to break up with him. However, Favreau originally auditioned for the role of Monica's future husband, Chandler Bing (via Esquire). At the time Favreau reportedly turned down the role, as he was channeling his energy into writing, co-producing, and starring in the movie, Swingers, which established him as a creative force. His impressive list of credits spans the Marvel Cinematic Universe, with films including Iron Man (which he also directed).
6
Vince Vaughn
Vaughn Lost Out On The Role Of Joey To Matt LaBlanc
The casting director of Friends, Ellie Kanner, told HuffPost that she remembered Vince Vaughn auditioning for the part of Joey Tribbiani and noted that he was "handsome and tall and a good actor," but that he didn't fit the role as well as Matt LeBlanc. Although Vaughn was still waiting for his big break, his Friends audition had a strange connection to his first major role. In a dark comedic alternate universe version of Friends, Vaughn and Favreau, who costar in Swingers, could have been Joey and Chandler, but it's hard to picture them raising a chick and a duck together.
5
Louis Mandylor
Mandylor Was An Early Contender To Play Joey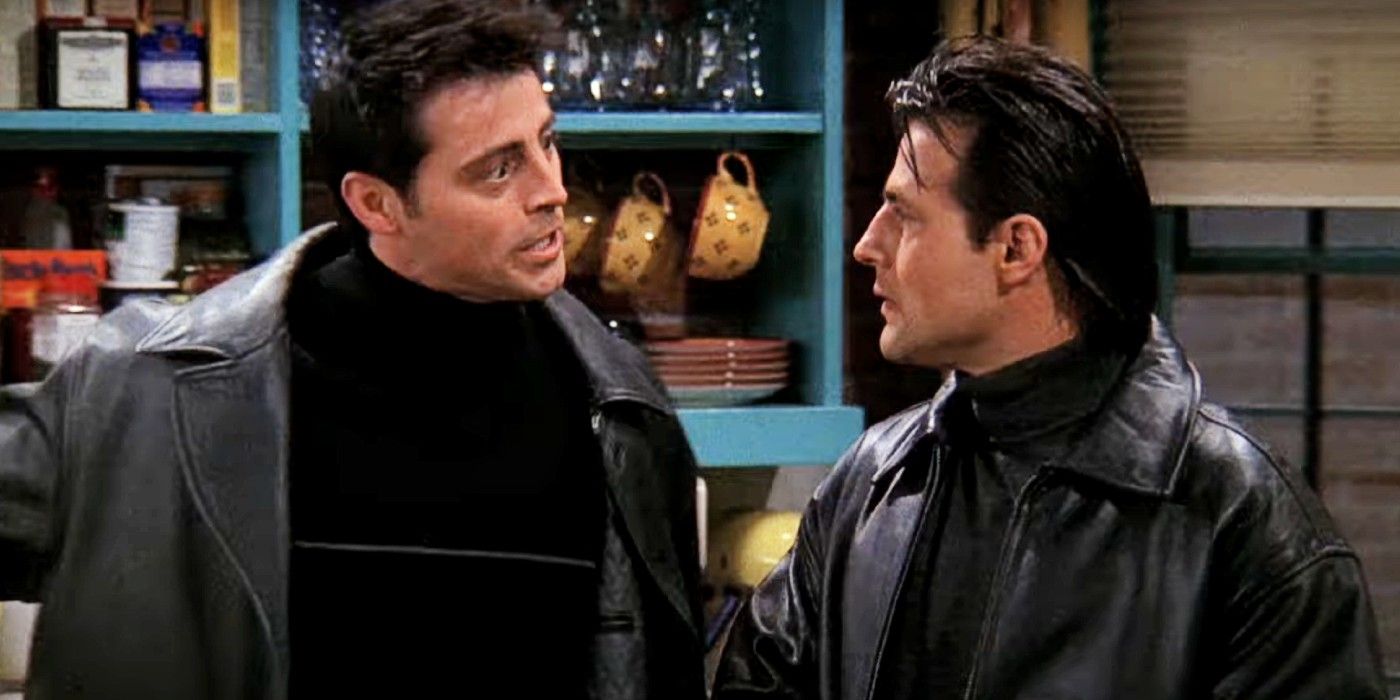 One of the most meta moments of Friends took place in season 6, episode 17, "The One With The Unagi." In the secondary plot for the episode, Joey wants to join a medical study for identical twins to earn some fast cash and finds a lookalike. Oddly enough, the actor who plays Joey's "identical twin," is Louis Mandylor, who originally auditioned for Joey several years earlier. This was one of the best reveals at the Friends reunion and confirmed by The Hollywood Reporter. Mandylor portrays Nick Portokalos in the My Big Fat Greek Wedding franchise and has a swagger similar to Joey, which would make him a great fit.
4
Leah Remini
Rimini Was A Frontrunner To Play Monica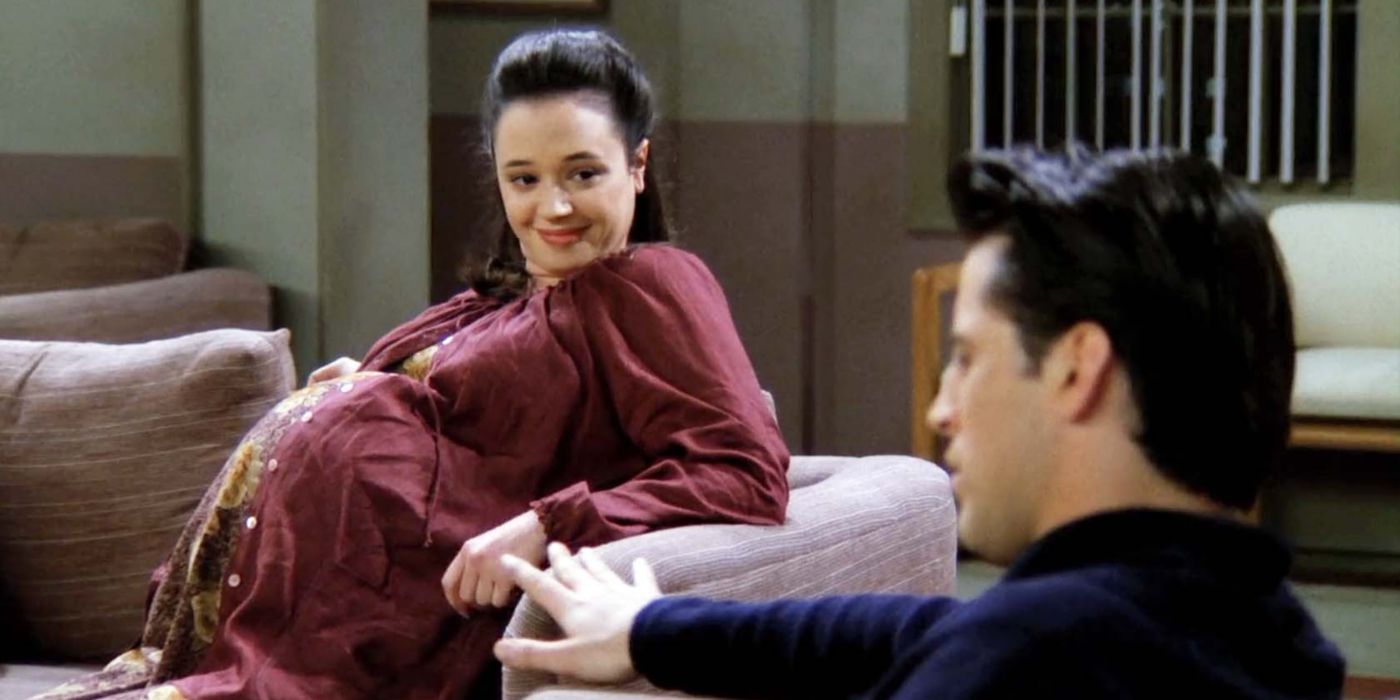 Leah Remini balances a tough exterior with moments of vulnerability, on-screen and off. She was born and raised in New York City, so auditioning for Friends seemed like a perfect fit. Remini made it to the final round of auditions for Monica Geller, but the second she crossed paths with Courteney Cox in the parking lot, she knew she had lost the part, according to The U.S. Sun. Remini returned for a memorable cameo as a pregnant woman named Lydia in "The One With The Birth." After her spot on Friends, Remini went on to play Carrie Heffernan in The King Of Queens.
3
Nancy McKeon
McKeon Almost Got The Role Of Monica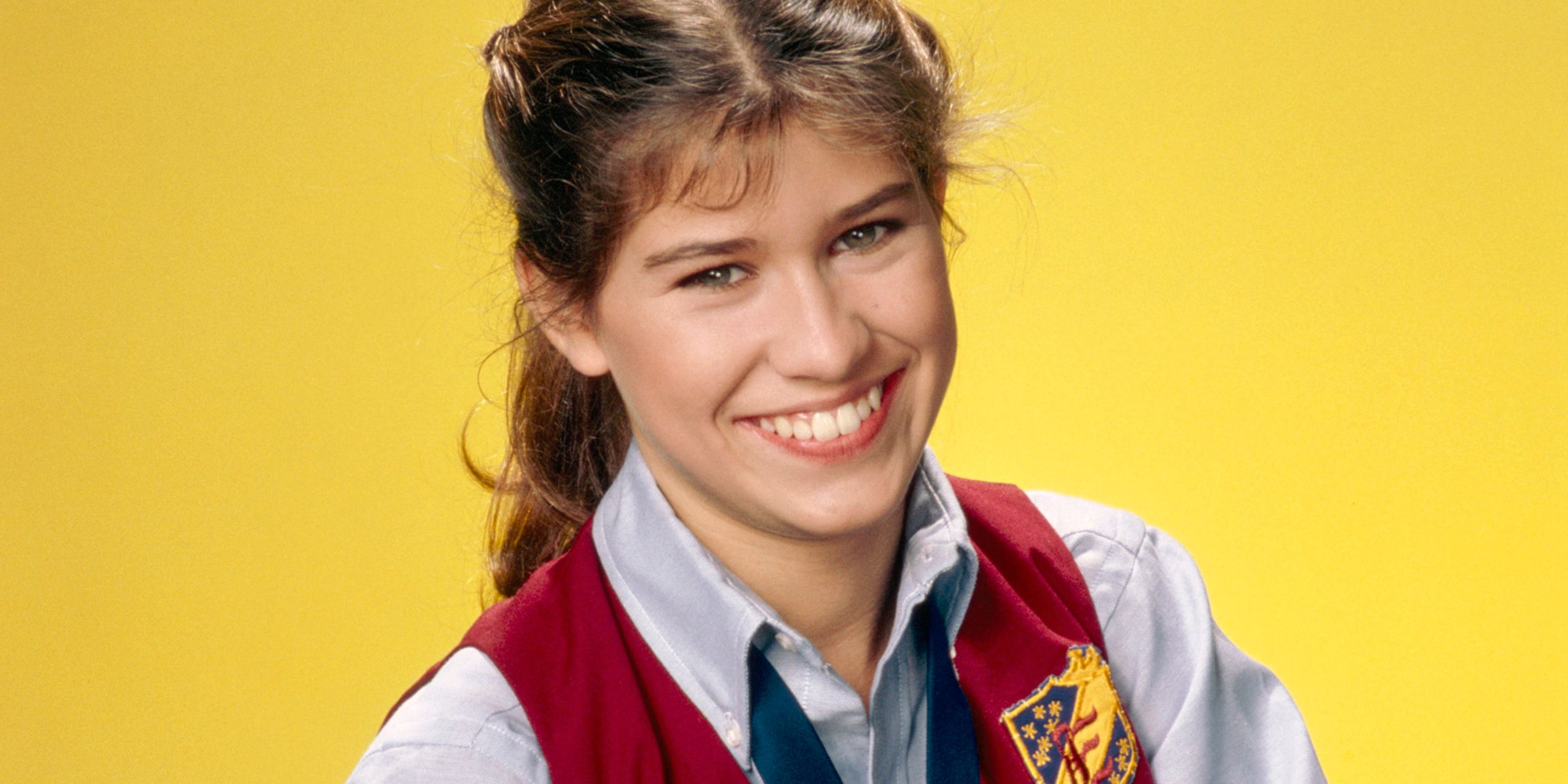 Nancy McKeon had short hair like Courteney Cox when she auditioned for Monica Geller, as well as previous ensemble cast experience as Jo on The Facts Of Life. The final decision came down to McKeon and Cox and, as casting executive Lori Openden recalled to Vanity Fair about McKeon, "She gave a great performance," but they decided to go with Cox. As Kauffman explained, "Because we were casting an ensemble, there was something appealing about Not Nancy McKeon," and Cox came across as "more maternal," than other actresses who auditioned. Since her Friends audition, McKeon played Demi Lovato's mother in Sonny With A Chance, and as Jessica Mason in Panic.
2
Jami Gertz
Gertz Auditioned To Play Rachel Green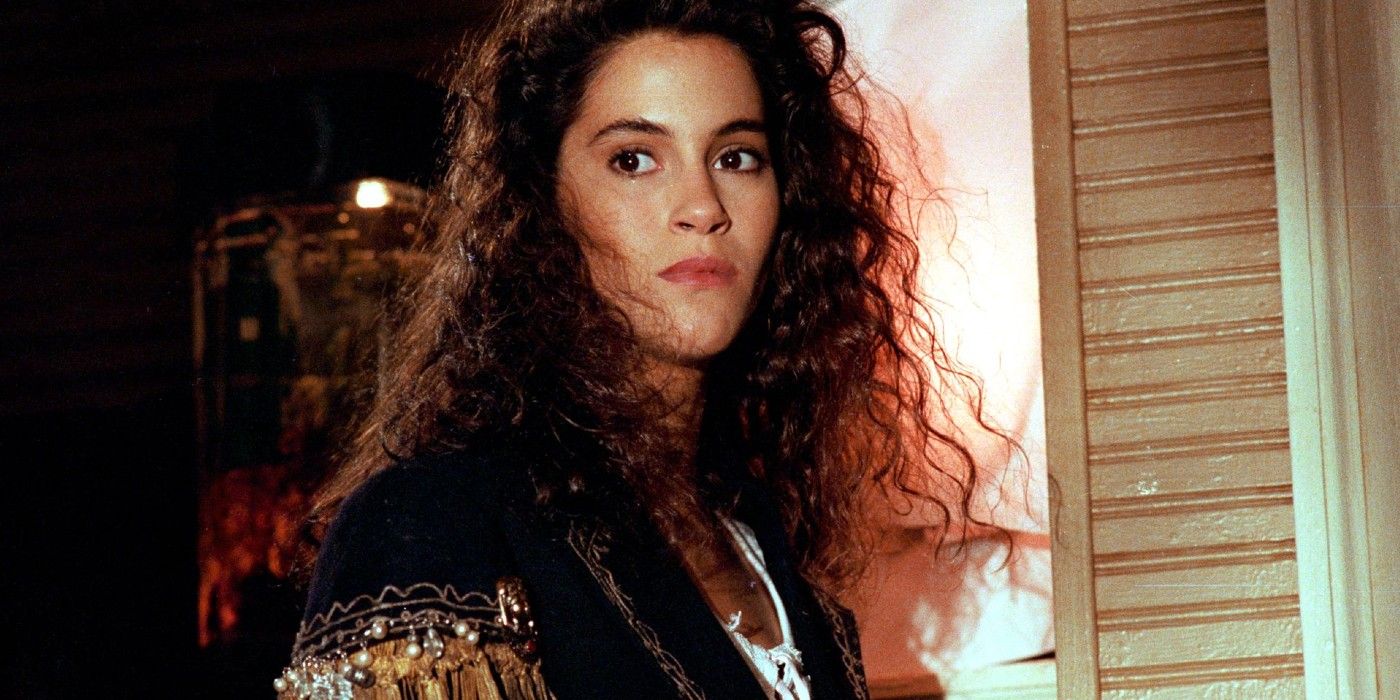 When Jami Gertz auditioned for Rachel Green, she had an impressive resume, which included Square Pegs, The Facts of Life, and The Lost Boys. Friends co-creator David Crane spoke with Vanity Fair and recalled that Gertz was offered the part of Rachel by an NBC executive, and although she was talented, Crane didn't think she was Rachel. Gertz passed on the role, but she became a series regular on ER and was Emmy-nominated for her guest role on one of the best legal dramas, Ally McBeal, before landing her own sitcom as Judy Miller on Still Standing for four seasons.
1
Jane Krakowski
Krakowski Auditioned For The Role Of Rachel
On the red carpet at the Emmy Awards, Jane Krakowski revealed to Giuliana Rancic of E! News, "Well, I, like almost every actor, auditioned for Friends." She lost the part of Rachel Green to Jennifer Aniston, but later proved she could lead a comedic ensemble cast in Unbreakable Kimmy Schmidt and 30 Rock. Krakowski recently starred in two series for Apple TV+, including the comedy musical Schmigadoon! and the modern retelling of Emily Dickinson's life story in Dickinson, which may win her more dramatic roles in the future.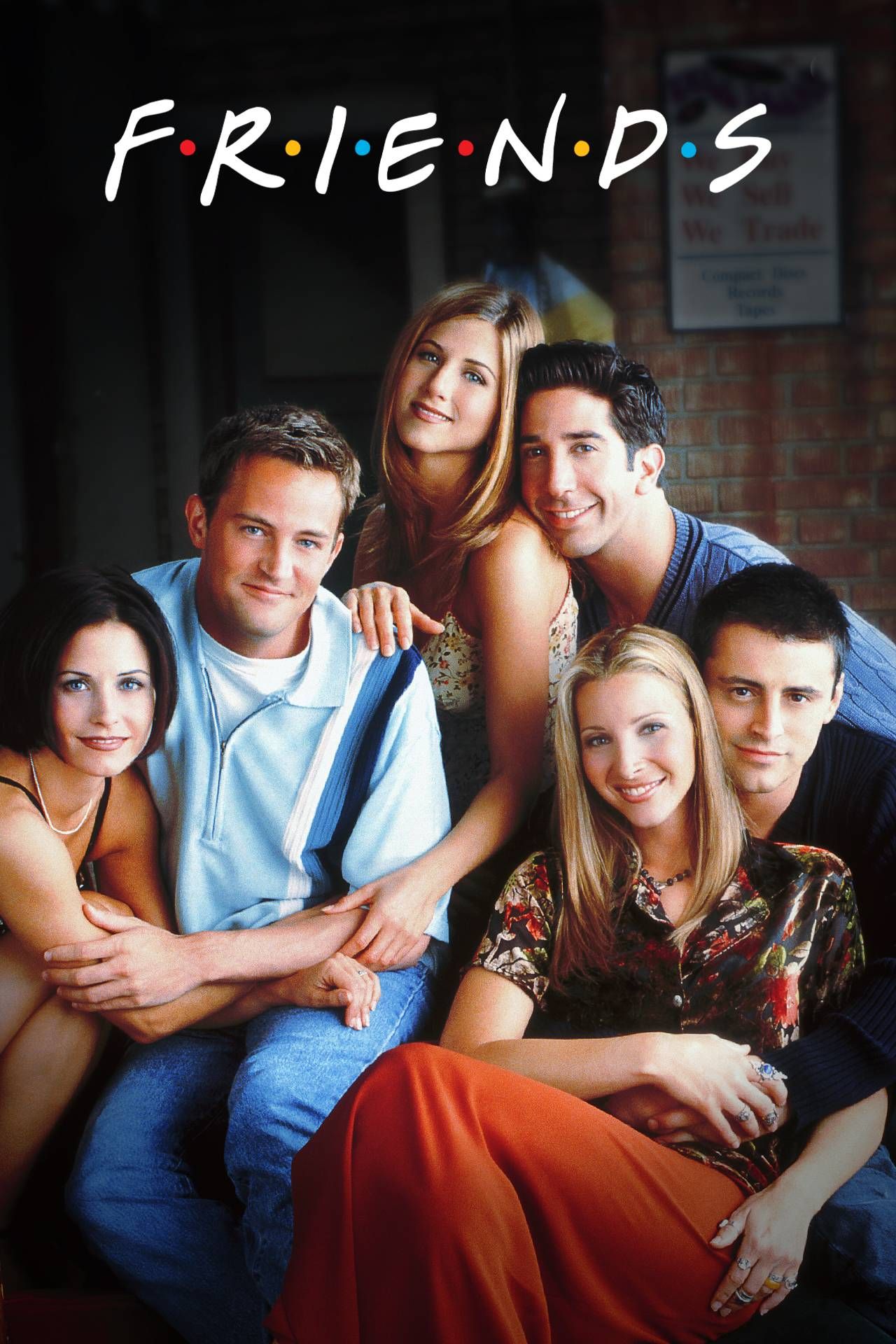 Friends
Friends is the popular sitcom created by David Crane and Marta Kauffman, released back in 1994 and ran for ten seasons. The show follows a group of six twentysomethings through their lives in New York City and their time spent between their two apartments and their local coffee shop. The show features the group navigating tricky relationships with one another and comical misadventures.
Release Date

September 22, 1994

Cast

Jennifer Aniston, Courteney Cox, Lisa Kudrow, Matt LeBlanc, Matthew Perry, David Schwimmer

Genres

Comedy, Drama, Sitcom

Seasons

10

Story By

Marta Kauffman

Writers

David Crane, Marta Kauffman

Network

NBC

Franchise(s)

Friends

Directors

David Crane, Marta Kauffman

Showrunner

Marta Kauffman
#Actors #Cast #Show