15 Best Adult Swim Shows, Ranked
By day, Cartoon Network is still the kid-friendly animated powerhouse it's always been. When this channel goes to sleep, Adult Swim comes out to play. This late-night programming block is for those who grew up with the cartoons of the 90s and 2000s, bringing out the next step in the channel's bizarre evolution. It also has helped bring some of the best new forms of television of the last 20 years.
The best Adult Swim cartoons provide a unique brand of dark humor, relying heavily on the strange, the surreal, the existential, and even the disturbing. They've brought fans colorful characters, hilarious comedy, and genuinely distressing and reality-questioning content. Many of the best Adult Swim TV shows brought both heavy controversy and a loyal cult fanbase that thrives to this day as the channel has grown.
15
'Smiling Friends' (2022 – )
Creators: Zach Hadel, Michael Cusack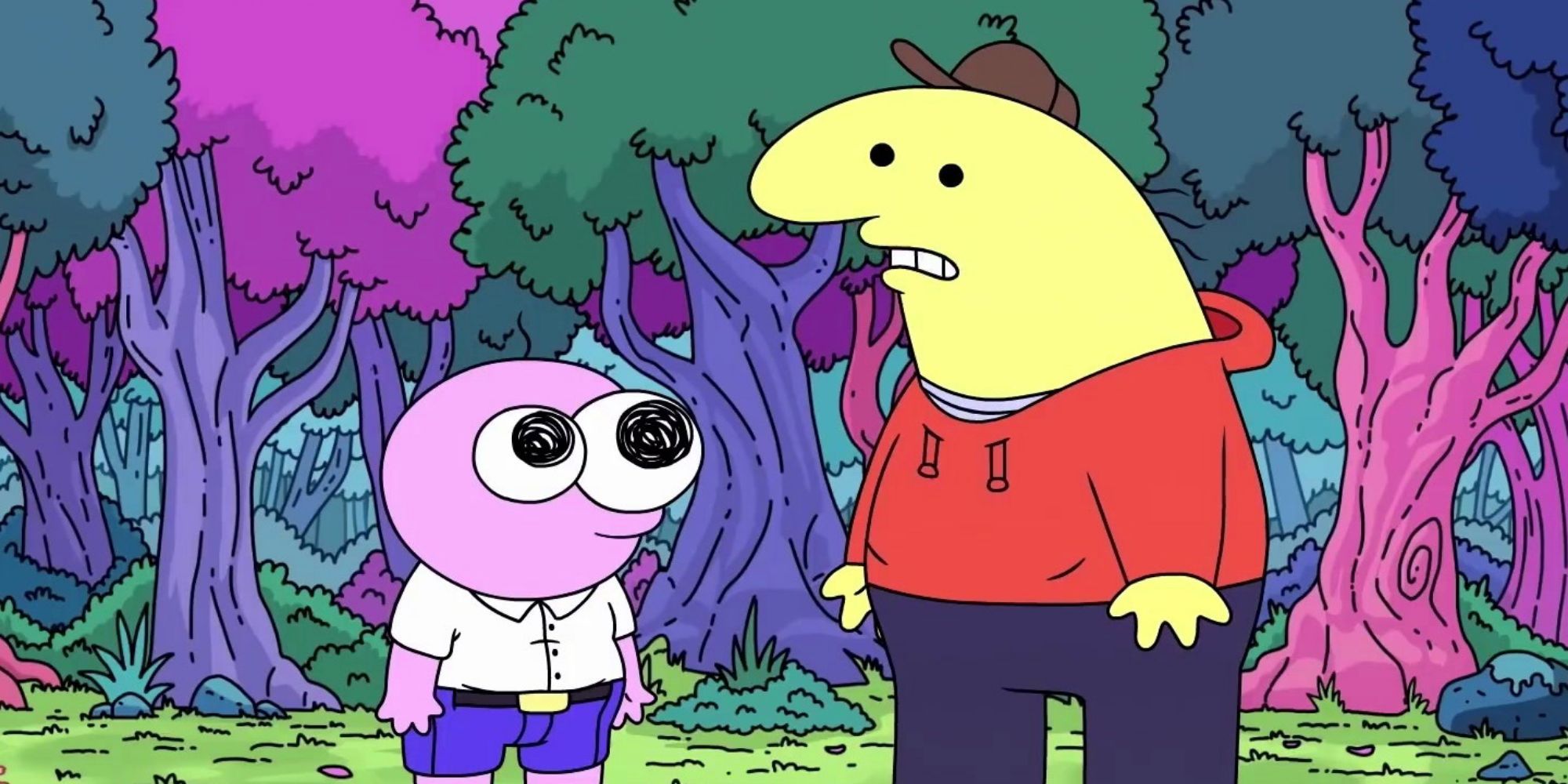 Smiling Friends is one of the most recent amongst the channel's line-up, but that hasn't stopped it from proving itself a massive hit. Charlie and Pim work together at the Smiling Friends charity, helping people with their problems, which is easier said than done in this world full of deep-seated, strange, and uncanny personalities, appearances, or general issues.
The show is primarily 2-D animation, mixed in with a bit of stop-motion, live-action, and other animation forms. Of course, apart from its characteristically surreal nature, the show brings some delightfully charming characters together who genuinely care about each other and want to make people happy. No matter how absurd it all gets, that is what Smiling Friends is all about.
Watch on Adult Swim
14
'Your Pretty Face is Going to Hell' (2013 – 2019)
Creators: Casper Kelly, Dave Willis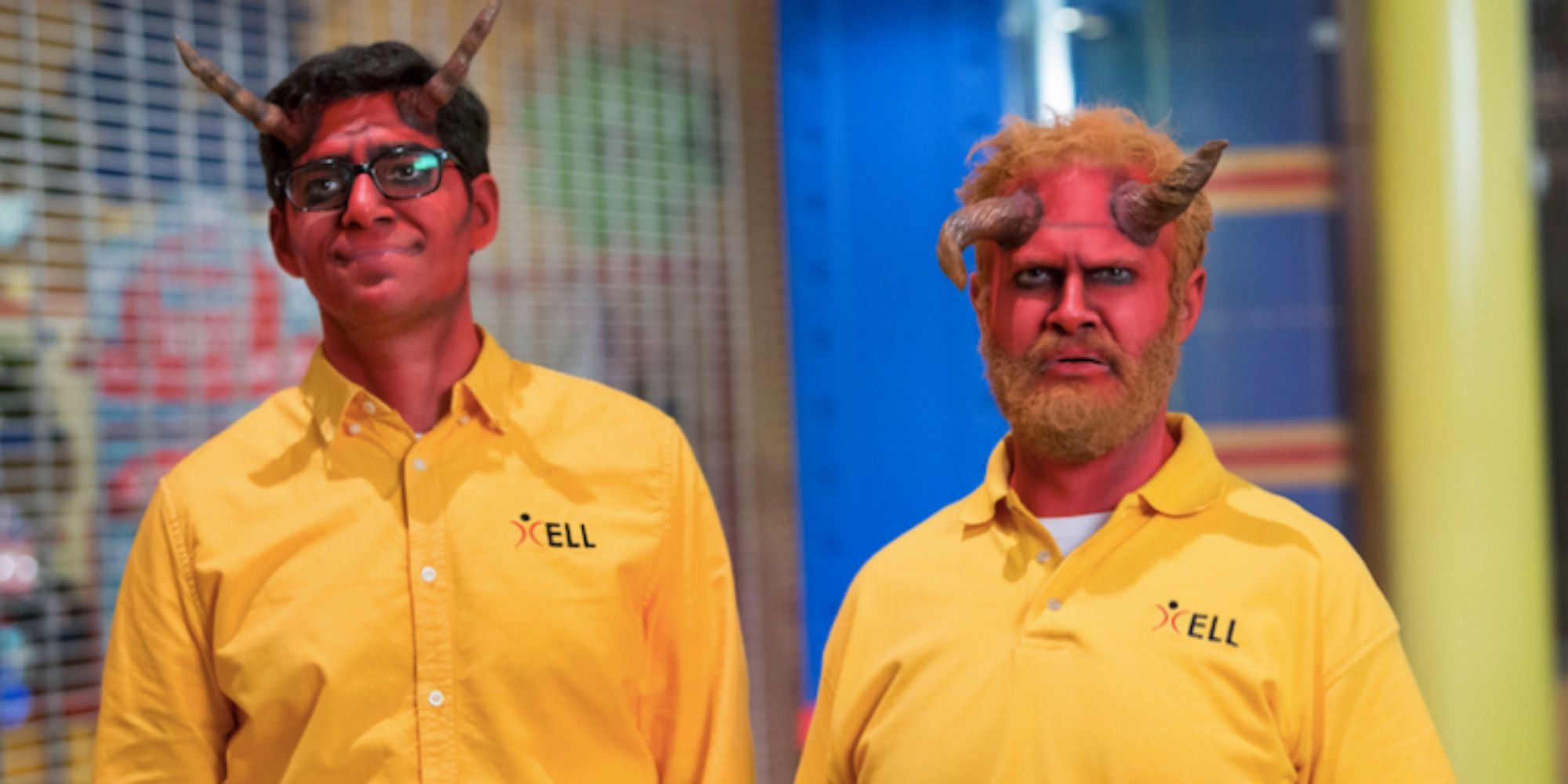 Gary is a demon. All he wants to do is fulfill his quota: set certain humans on a path to eternal damnation. The problem is that he's not the smartest or meanest demon in the bunch, leading to questionable results and in literal hot water.
The show takes a fun re-examination of hell as an everyday workplace filled with demons just trying to do their jobs (usually failing at them) and Satan as a primary manager who delights in putting his employees in harsh situations. Your Pretty Face is Going to Hell acts in many respects like a typical workplace comedy, making it even funnier when the violent and horrifying subject delightfully undercuts it.
Your Pretty Face Is Going To Hell
Release Date

April 18, 2013

Cast

Henry Zebrowski, Matt Servitto, Dana Snyder, Eddie Pepitone

Seasons

4
Watch on Adult Swim
13
'Sealab 2021' (2000 – 2005)
Creators: Adam Reed, Matt Thompson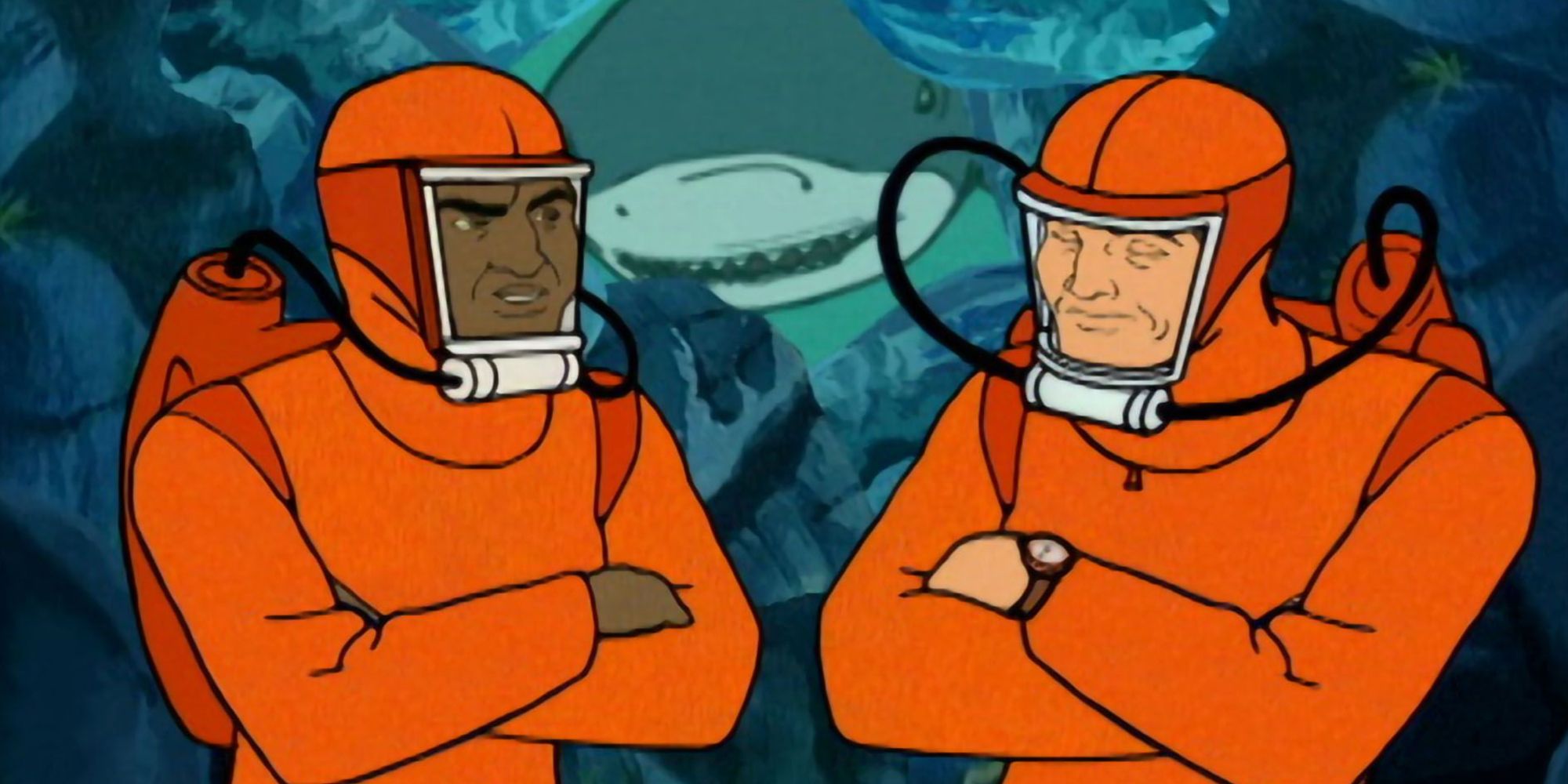 An irreverent animated series that utilized stock footage from a 1970s Hanna-Barbera cartoon, Sealab 2021 served as a hilarious biting satire of 1970s animated children's series. It added an absurdist twist to the original material and follows a motley crew of scientists and misfits – including Captain Hazel "Hank" Murphy (Harry Goz) and Dr. Quentin Q. Quinn (Brett Butler) – who stay in an underwater research facility.
The show depicts the bizarre and comically disastrous adventures the crew go on, which are just opportunities for the series to show off its unique brand of humor that relies on rapid-fire absurdity and clever pop culture references. The deadpan delivery only adds to its comedic charm, and fans love it for its unpredictable storylines that often veer into nonsensical yet gut-busting scenarios.
Sealab 2021
Release Date

December 21, 2000

Cast

Erik Estrada, Angela Elayne Gibbs

Seasons

4
Watch on Max
12
'Final Space' (2018 – 2021)
Creator: Olan Rogers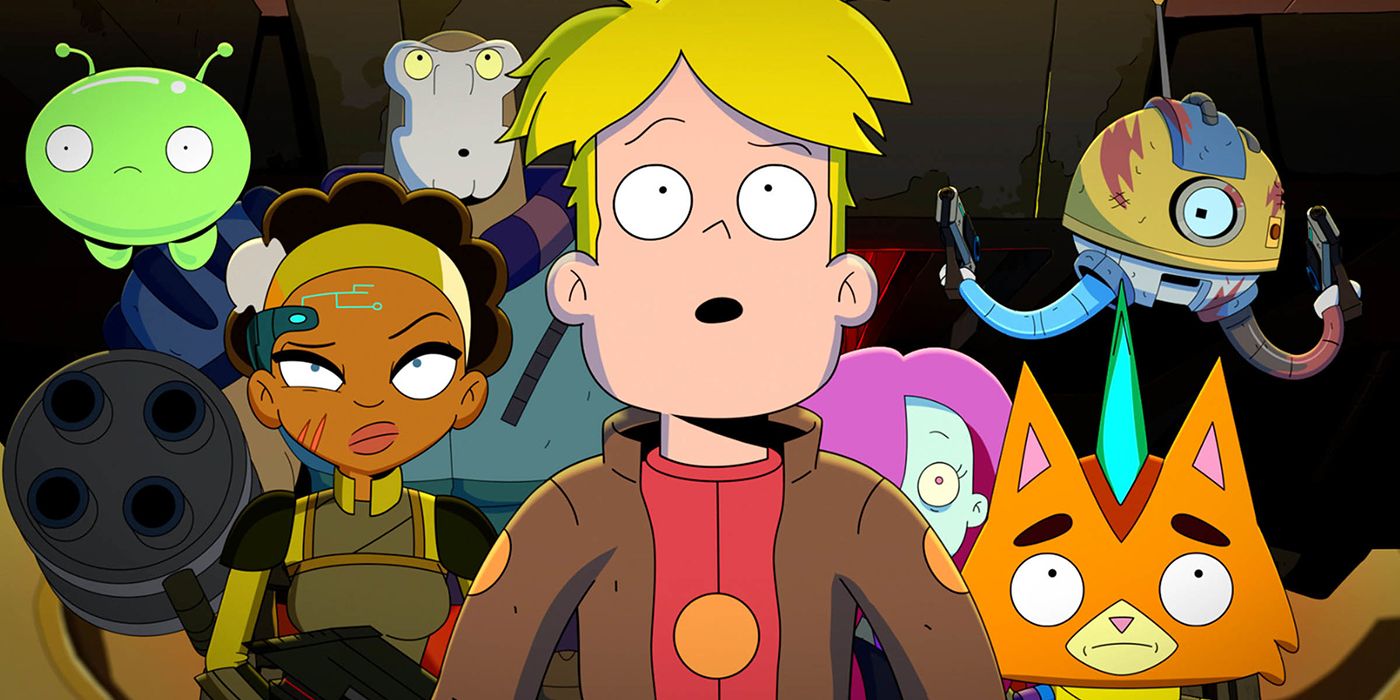 In Final Space, the astronaut Gary Goodspeed (Olan Rogers) traverses the cosmos alongside his adorable alien friend Mooncake (Rogers). The comedy-drama depicts their wacky misadventures as they come across one dangerous situation after another in the vastness of outer space – some have the potential to destroy the universe.
Initially premiering to mixed reviews, Final Space eventually impressed fans and critics alike thanks to how much heart there is in its storytelling, its unique animation style, and David Tennant's standout portrayal of the menacing Lord Commander. This is why it's disappointing that Final Space was canceled after three seasons. The good news is that fans can expect some form of closure through a graphic novel set to be released in 2024 titled Final Space: The Final Chapter.
Watch on Amazon Prime
11
'Joe Pera Talks with You' (2018 – 2021)
Creator: Joe Pera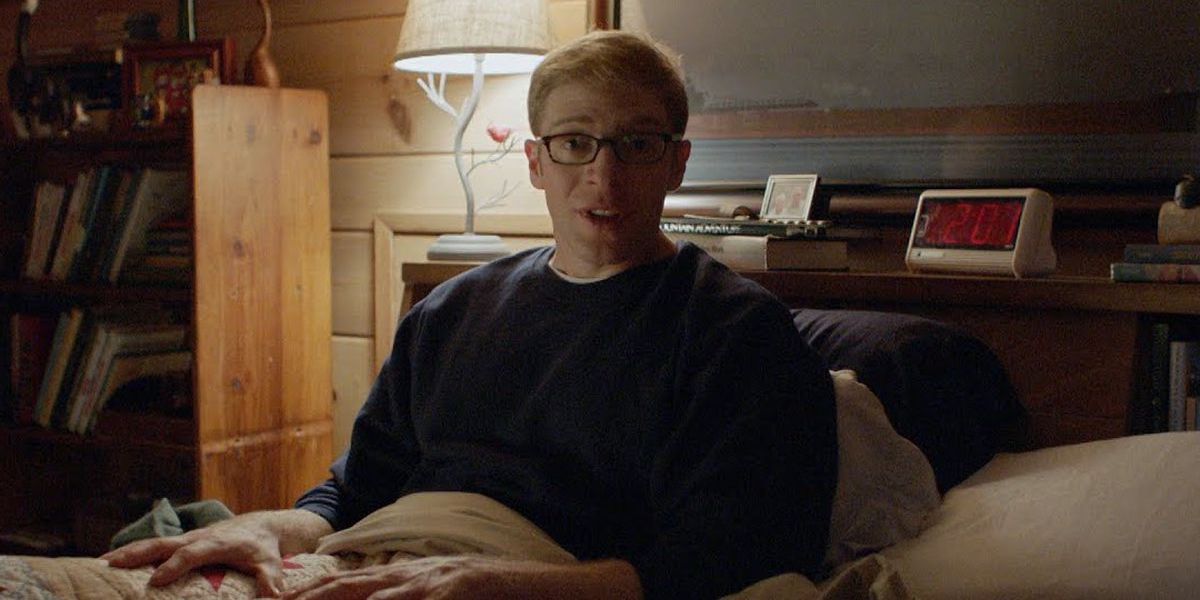 Step into the world of a fictionalized version of Joe Pera, in a show created by Joe Pera, titled Joe Pera Talks with You. The delightful American comedy series is exactly what it sounds like, as the soft-spoken comedian employs his charm, deadpan humor, and nervous body language to discuss everything under the sun.
From Sunday breakfast to fall drives to sleeping, Joe Pera's charming show is a genuine celebration of life's tiny pleasures – there's no catch. It's an uplifting series that feels like a warm hug, and is among Adult Swim's most unique offerings.
Watch on Adult Swim
10
'Harvey Birdman, Attorney at Law' (2000 – 2007)
Creators: Michael Ouweleen, Erik Richter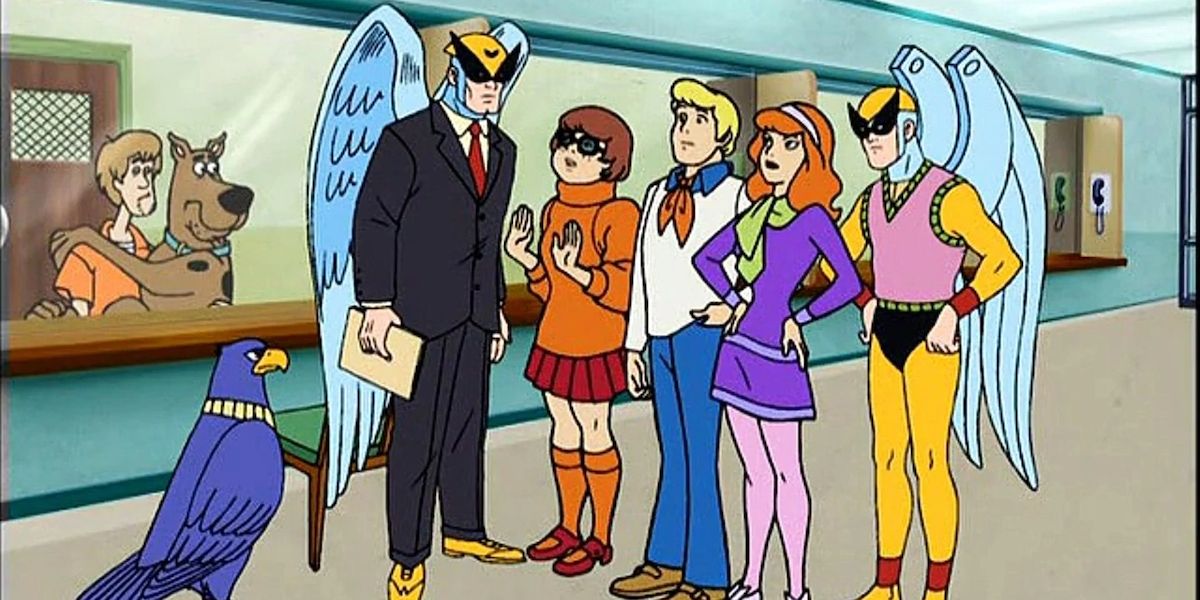 A spin-off of Space Ghost Coast to Coast, Harvey Birdman, Attorney at Law set itself apart as a witty animated comedy centered on the activities within the law firm of Sebben & Sebben. It particularly follows the titular character (voiced by Gary Cole), a former superhero who has turned into a third-rate attorney specializing in defending animated characters.
The series is best remembered for its cases that feature familiar faces from Hanna-Barbera classics like Birdman, Yogi Bear, and Fred Flintstone. Harvey Birdman, Attorney at Law also brilliantly blends legal procedural drama with outrageous off-the-wall humor that often peaks in wild courtroom antics during absurd legal battles.
Harvey Birdman, Attorney at Law
Release Date

December 30, 2000

Cast

Gary Cole, Stephen Colbert, John Michael Higgins

Seasons

4
Watch on Max
9
'Moral Orel' (2005 – 2009)
Creator: Dino Stamatopoulos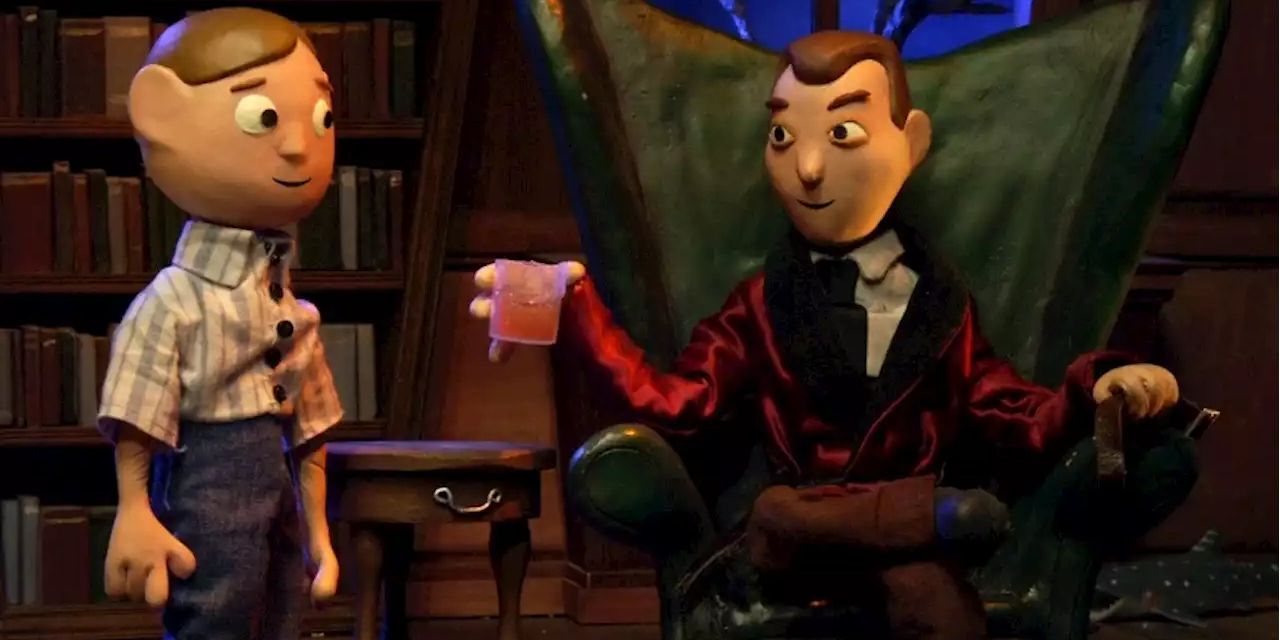 Moral Orel is a stop-motion animated series that satirizes small-town American life, particularly Protestantism. It revolves around a young boy, Orel Puppington (Carolyn Lawrence), who, despite being raised in a strictly religious household, constantly finds ways to rebel and get into trouble.
As one of Adult Swim's darker comedic TV shows, Moral Orel doesn't pull any punches with its hard-hitting exploration (and critique) of typical suburban life, Protestant culture, and religious fundamentalism. This controversial humor has earned it a spot among fans' favorites, but may have contributed to its unfortunate cancellation after its third season.
Moral Orel
Release Date

December 13, 2005

Cast

Carolyn Lawrence, Jay Johnston, Scott Adsit, David Herman, Britta Phillips

Seasons

3
Watch on Max
Creators: Brendon Small, Tommy Blacha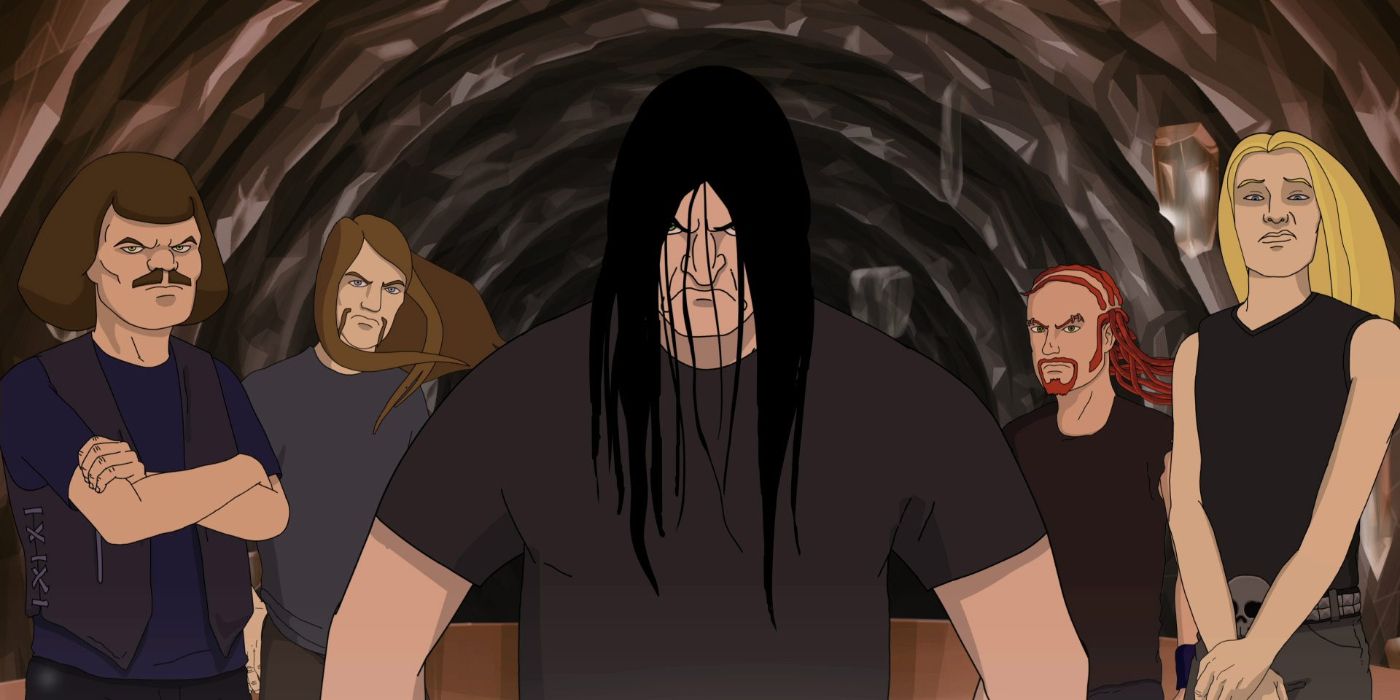 A brilliant parody of heavy metal culture, Metalocalypse is centered on the death-metal band Dethklok and its unique brutal effect on its fans. Those who love Dethklok will do anything the fictional band songs' lyrics say, even if it leads to mutilation or death. Soon, the government interferes in what they perceive to be a negative influence on the world.
Created by Brendon Small and Tommy Blacha, Metalocalypse is known as one of Adult Swim's most violent shows. It manages to be humorous despite its dark subject matter, balancing commentary on the flaws of fame with jarring yet hilarious scenes that highlight how far Dethklok's fans will go. Plus, it has awesome music.
metalocalypse
Release Date

August 6, 2006

Cast

Mark Hamill, Malcolm McDowell

Seasons

5
Watch on Adult Swim
7
'Aqua Teen Hunger Force' (2000 – )
Creators: Dave Willis, Matt Maiellaro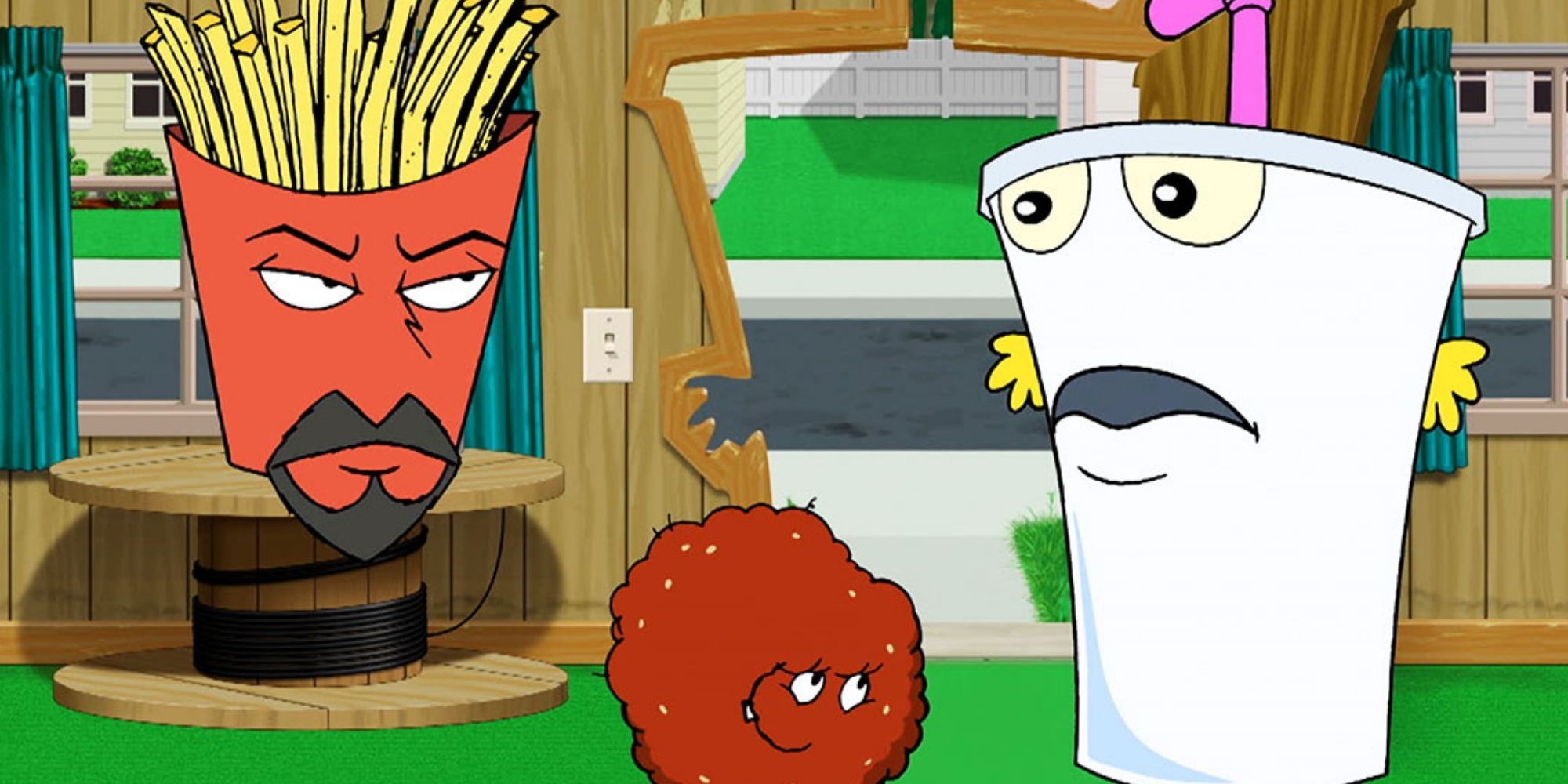 Much Like Space Ghost Coast to Coast, Aqua Teen Hunger Force began on Cartoon Network but quickly moved to Adult Swim to become the face of the network's early years. The Hunger Force is three sentient fast food items – Meatwad, Master Shake, and Frylock – all living together in an apartment in New Jersey (or Seattle). The trio often gets up to antics and misadventures while dealing with their enemies and allies, including next-door neighbor Carl Brutananadilewski, the Mooninites, the Cybernetic Ghost of Christmas Past from the Future, and Dr. Weird.
The trio themselves make for a delightfully mismatched group in one of Adult Swim's old shows – from Master Shake being an unapologetic narcissist, Frylock being the exasperated "straight man," to Meatwad being childishly naïve. Nevertheless, Aqua Teen's essential episodes wouldn't be complete without them, as these three have become one of the most recognizable teams in cartoon history and helped make this show the cult powerhouse it became.
Aqua Teen Hunger Force
Release Date

December 30, 2000

Cast

Dave Willis, Dana Snyder, Carey Means, Eric Wareheim

Rating

TV-MA

Seasons

12
Watch on Adult Swim
6
'Space Ghost Coast to Coast' (1994 – 2008)
Creator: Mike Lazzo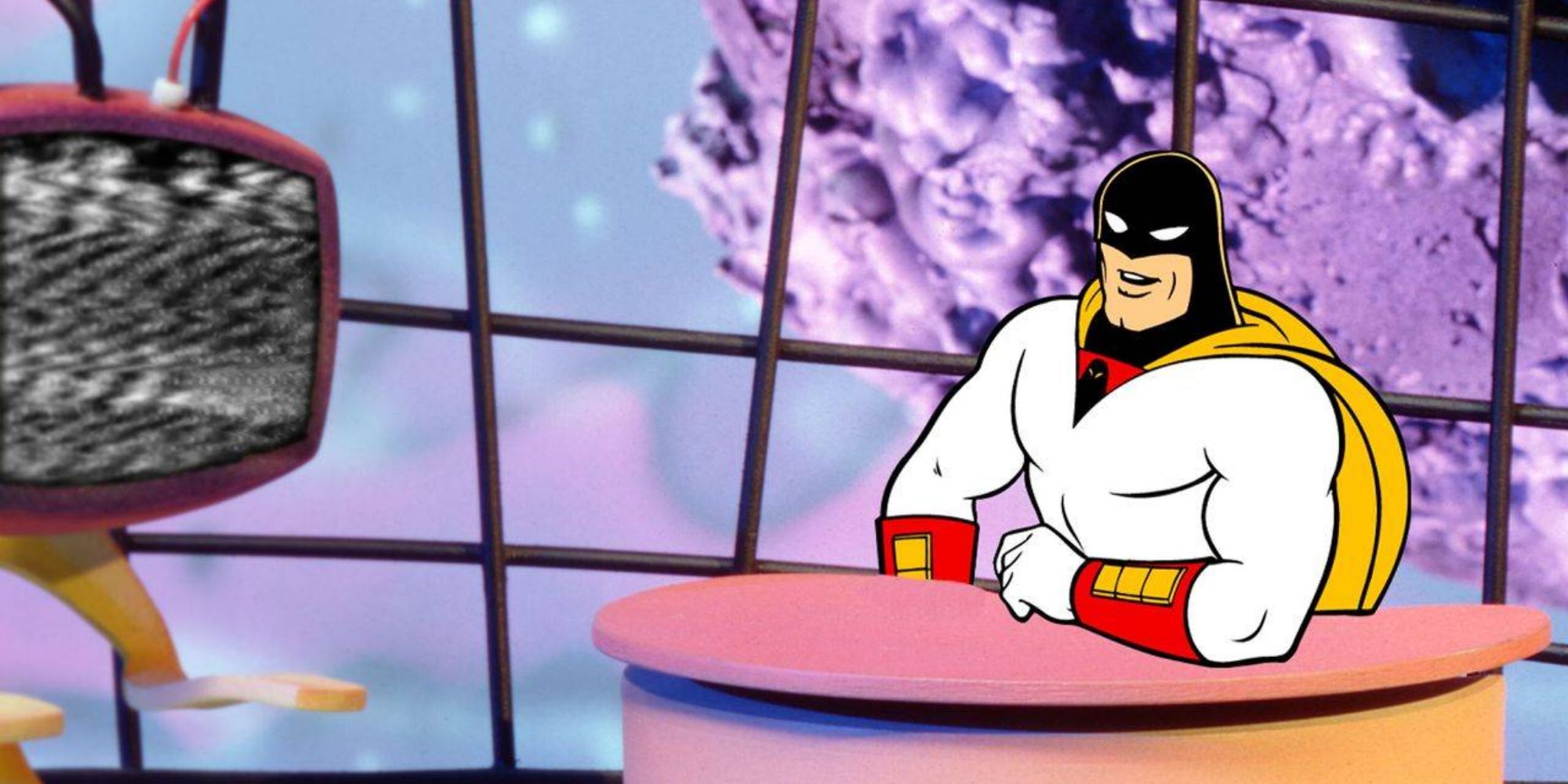 Hanna-Barbera's legendary superhero becomes the Space Ghost host with the most, with the help of former enemies – house-band leader Zorak and director Moltar. Using a combination of both the original series' animation and live-action footage of actual celebrities, Space Ghost talks with various guests, often dealing with his crew's disruptions and his general misunderstanding of his guests' nature and career.
One of the best old Adult Swim shows, while Space Ghost Coast to Coast originally began on Cartoon Network, it set the stage for things to come on the block. Space Ghost Coast to Coast eventually moved into an offbeat premise and surreal, outlandish, yet somewhat subdued humor.
Space Ghost Coast to Coast
Release Date

April 15, 1994

Seasons

8
Watch on Adult Swim
5
'The Eric Andre Show' (2012 – )
Creator: Eric André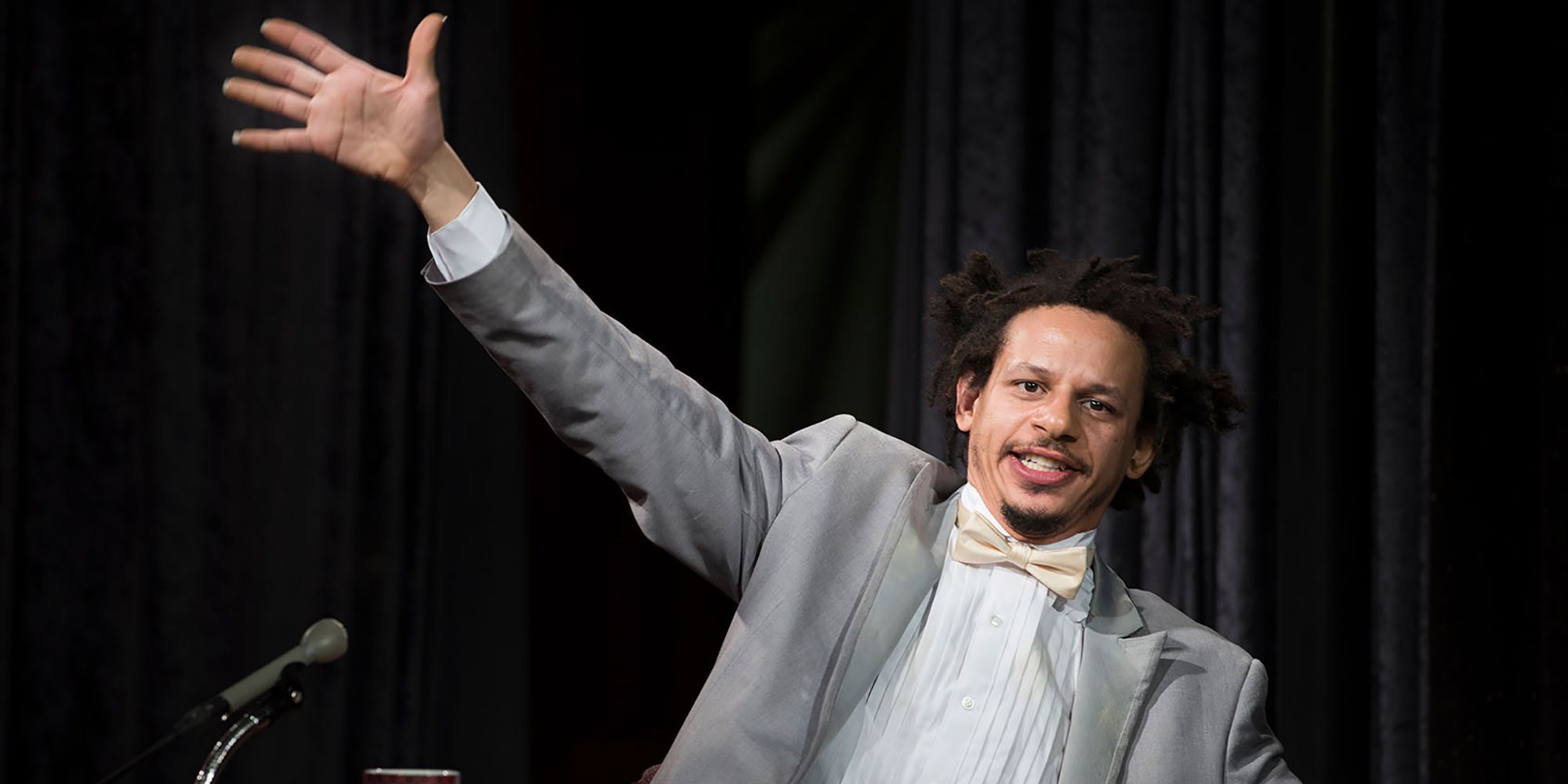 It can make for a surprisingly strong debate whether the most surreal person ever to host a talk show is Space Ghost or Eric Andre. Indeed, the famed comedian brings a particular brand of zaniness to The Eric Andre Show; part sketch show, part surrealist art.
With his co-host, Hannibal Buress, Andre talks with many celebrities, often pranking them in gross, terrifying, and straight-up bizarre ways in one of the most unique talk shows. Andre often flips the switch on the general situation almost as fast as he built the setup, resulting in a viewing experience wherein you never really know what to expect.
The Eric Andre Show
Release Date

May 20, 2012

Cast

Eric Andre, Hannibal Buress

Rating

TV-MA

Seasons

6
Watch on Adult Swim
4
'The Boondocks' (2005 – 2014)
Creator: Aaron McGruder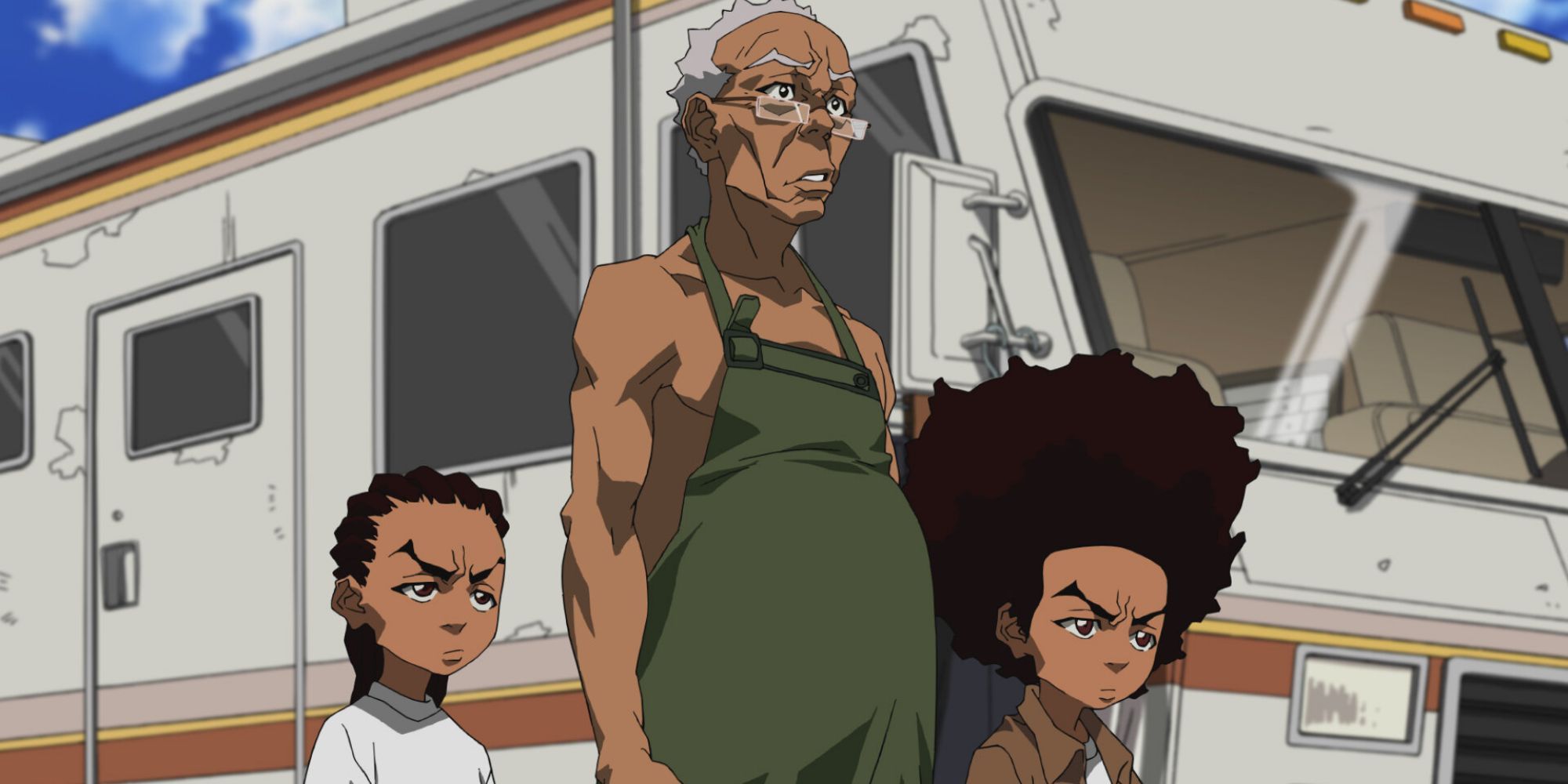 Ranking among the most controversial animated shows in history, The Boondocks revolves around two Black kids living with their grandfather in Woodcrest, Illinois. Based on the comic strip of the same name, it deals heavily with Black life in the 2000s, each character's relationship with their culture, and how they settle into the world around them.
Indeed, much of The Boondocks's social/political critique and overall vulgar attitude have made it rife for discussion amongst critics and audiences. As a result, it has become one of the most well-remembered adult animated shows of the last 20 years.
the boondocks
Release Date

November 6, 2005

Cast

Regina King, John Witherspoon, Cedric Yarbrough, Jill Talley, Gary Anthony Williams

Seasons

4
Watch on Adult Swim
3
'Robot Chicken' (2005 – )
Creators: Seth Green, Matthew Senreich, Mike Fasolo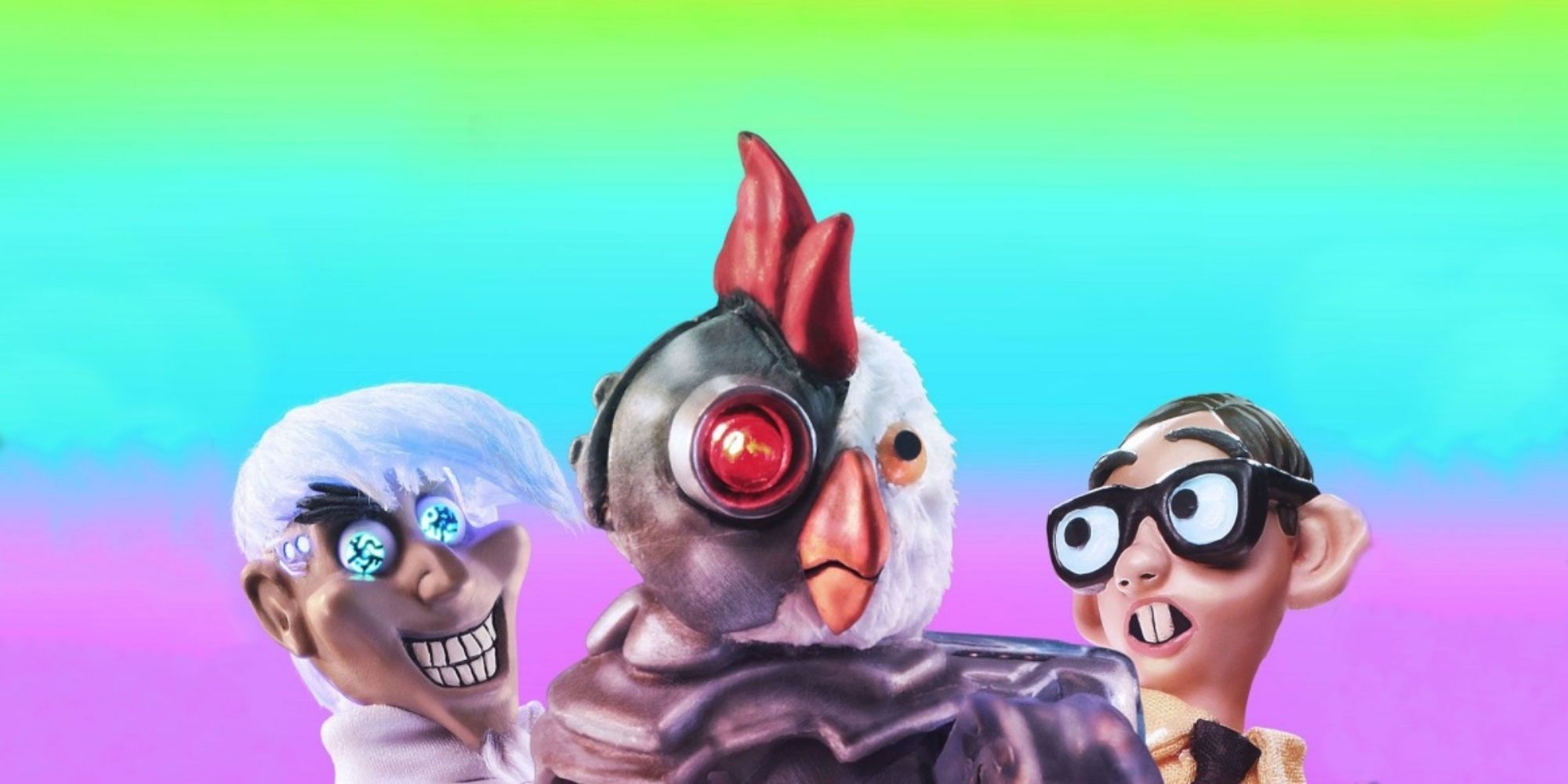 Seth Green and Matthew Senrich are the minds behind perhaps the most unique sketch show in recent memory. Robot Chicken is a stop-motion animated series animated with action figurines and plush toys from famous movies, TV shows, and video games. It seems to have made it its mission to defile every entertainment brand currently in circulation today. Name an intellectual property, and chances are Robot Chicken has sketched it.
Every episode is book-ended through the intro, a story of a mad scientist turning a roadkill chicken into a robot. He then forces the robot chicken (get it?) to watch dozens of sketches, lasting from 10 seconds to 9 minutes. It's the kind of wild series that the network is known for, which is why Robot Chicken is often cited alongside Adult Swim's best shows today.
robot chicken
Release Date

February 20, 2005

Cast

Seth Green, Breckin Meyer

Seasons

11
Watch on Max
2
'The Venture Bros.' (2004 – 2018)
Creator: Jackson Publick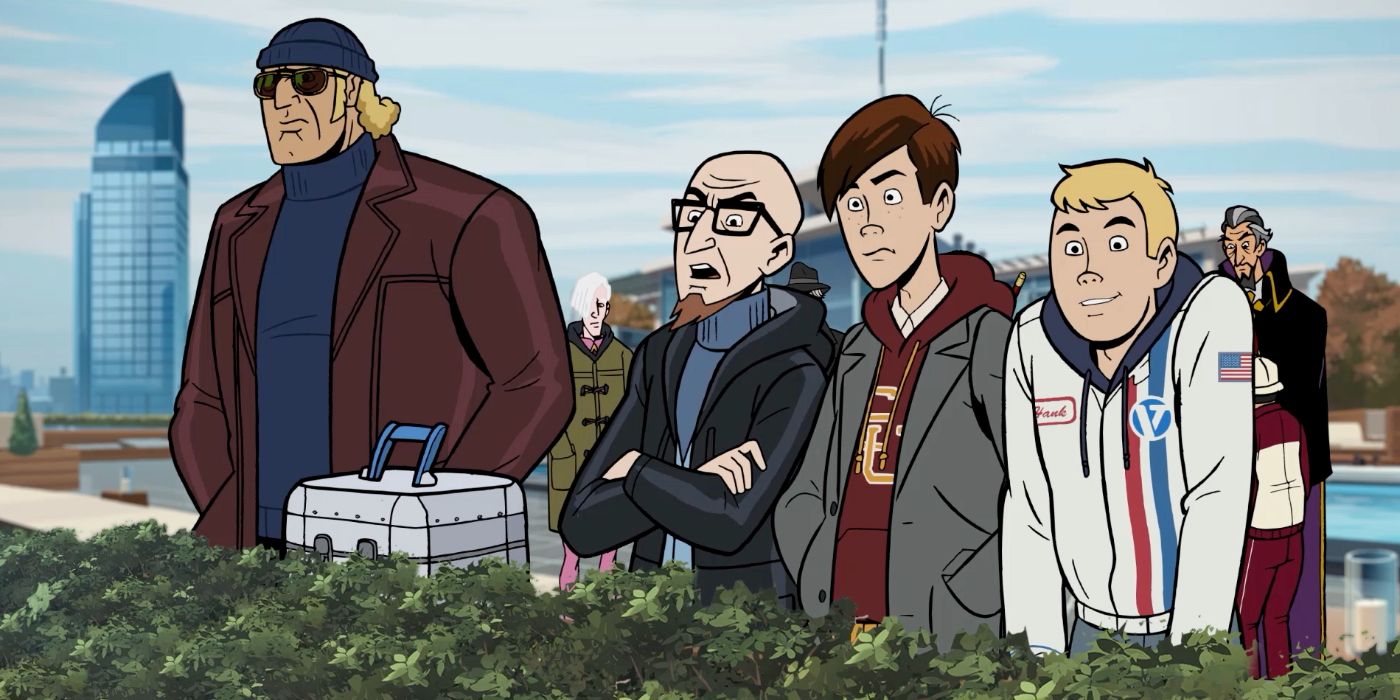 The Venture Bros. revolves around the misadventures of the Venture family, made up of the wildly unethical scientist, father Dr. Thaddeus "Rusty" Venture, dim-witted twins Hank and Dean, no-longer-villainous Sergeant Hatred, and more wacky characters. It's as dysfunctional as an animated family can get, and viewers are taken along for the chaotic ride.
Setting the record for Adult Swim's longest-running show, The Venture Bros. is well-loved for its world-building, wholly original characters, and unpredictable storylines. A large part of why it works so well is because it's an homage to the 1964 animated sci-fi show Jonny Quest, and actually models its main characters on the well-written ones from that classic series.
The Venture Bros.
Release Date

August 7, 2004

Cast

Patrick Warburton, James Urbaniak, Michael Sinterniklaas, Lisa Hammer

Seasons

7
Watch on Adult Swim
1
'Rick and Morty' (2013 – )
Creators: Justin Roiland, Dan Harmon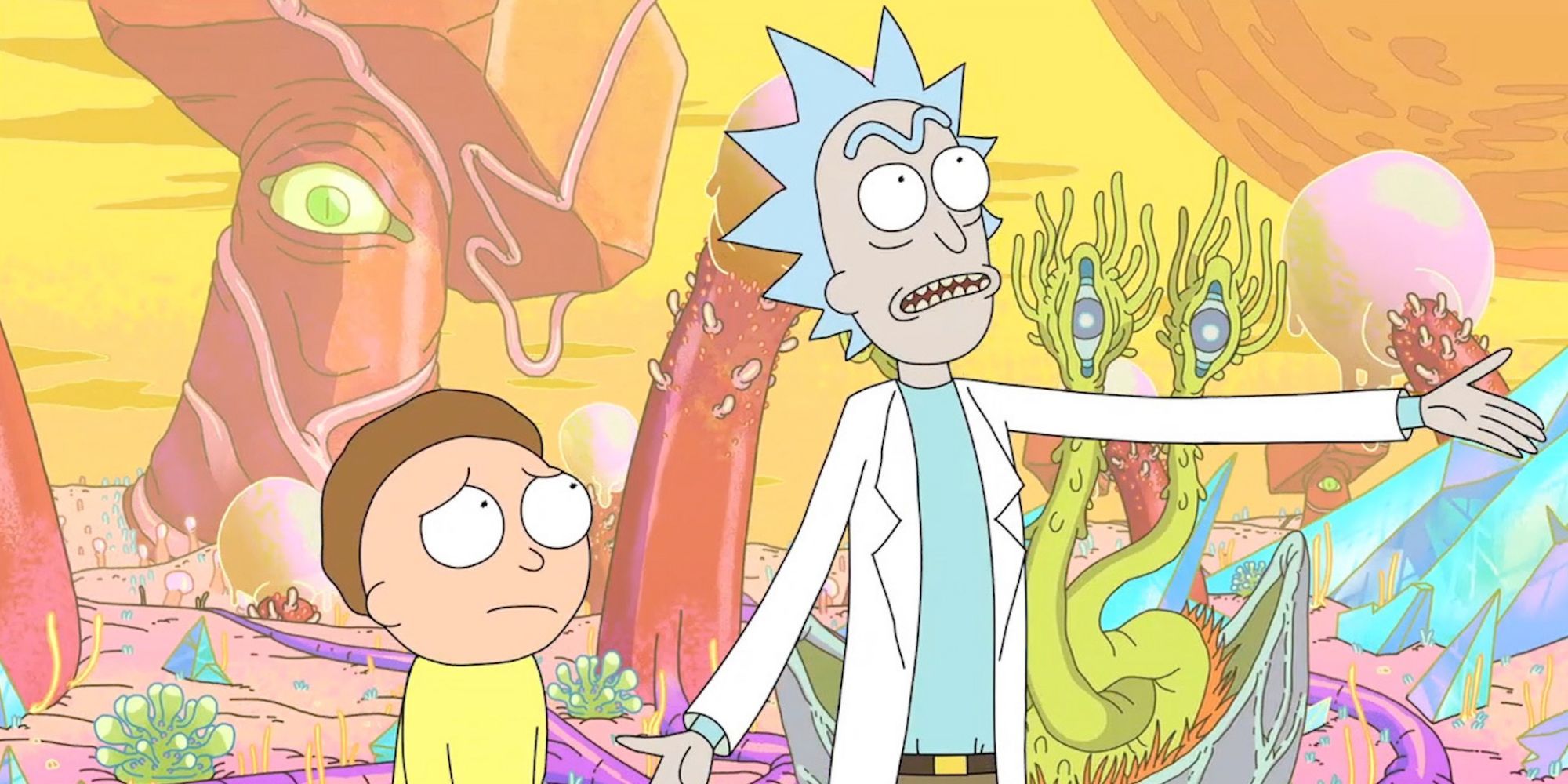 It might just be the jewel of the Adult Swim crown, garnering a more significant mainstream response from critics and audiences seen on the channel in years. Rick and Morty revolves around the titular duo comprising aggravated scientist Rick Sanchez, who lives with alcoholism and depression, and far more moral grandson Morty, who is often anxious.
The show depicts Rick and Morty's adventures on alien planets and other dimensions while dealing with the complex relationships of their family – notably dissatisfied mother Beth, insecure father Jerry, and apathetic daughter Summer. Rick and Morty is a modern classic that combines fast-paced, absurd humor and existential dread in a beautifully unpredictable package.
Rick and Morty
Release Date

December 2, 2013

Cast

Chris Parnell, Spencer Grammer, Sarah Chalke, Justin Roiland, Dan Harmon

Rating

TV-14

Seasons

6
Watch on Max
NEXT: The Best Animated Shows of All Time, According to IMDb
#Adult #Swim #Shows #Ranked