15 Best Documentaries On Amazon Prime Right Now
Summary
Amazon Prime Video offers a wide range of documentaries, from space exploration to sports biographies, catering to a variety of interests.
While Netflix focuses on true-crime documentaries, Amazon Prime Video specializes in feel-good stories and inspirational content.
The best documentaries on Amazon Prime Video are award-winning and cover a range of subjects, providing viewers with informative and emotionally impactful experiences.
One genre that has thrived thanks to streaming services is documentaries, and the best documentaries available on Amazon Prime Video offer unique looks at a multitude of subjects. From space and the origins of the universe to sports biographies, Amazon Prime Video has something to offer in almost every category of documentary. Whether subscribers want an in-depth look at the cultural problems impacting society today or the shocking behind-the-scenes stories of reality TV shows, Amazon's streaming platform is almost guaranteed to have an available documentary on it.
Given the abundance of choice of documentaries on Amazon Prime Video, it can sometimes be difficult to narrow down a selection, though the best show that the streaming platform has clear strengths. While Netflix has numerous true-crime documentaries, Amazon Prime Video seems to cater a little more to feel-good stories, from inspirational sports documentaries to biopics of beloved celebrities. That said, there are some true-crime stories on Prime for subscribers who want to see them, and many of the documentaries on every subject are award-winning.
Related: New On Amazon Prime Video: All 122 Movies & TV Shows Arriving In November
15
Hot Potato: The Story of the Wiggles (2023)
Australian Children's Show That Took The World By Storm Decades Before Bluey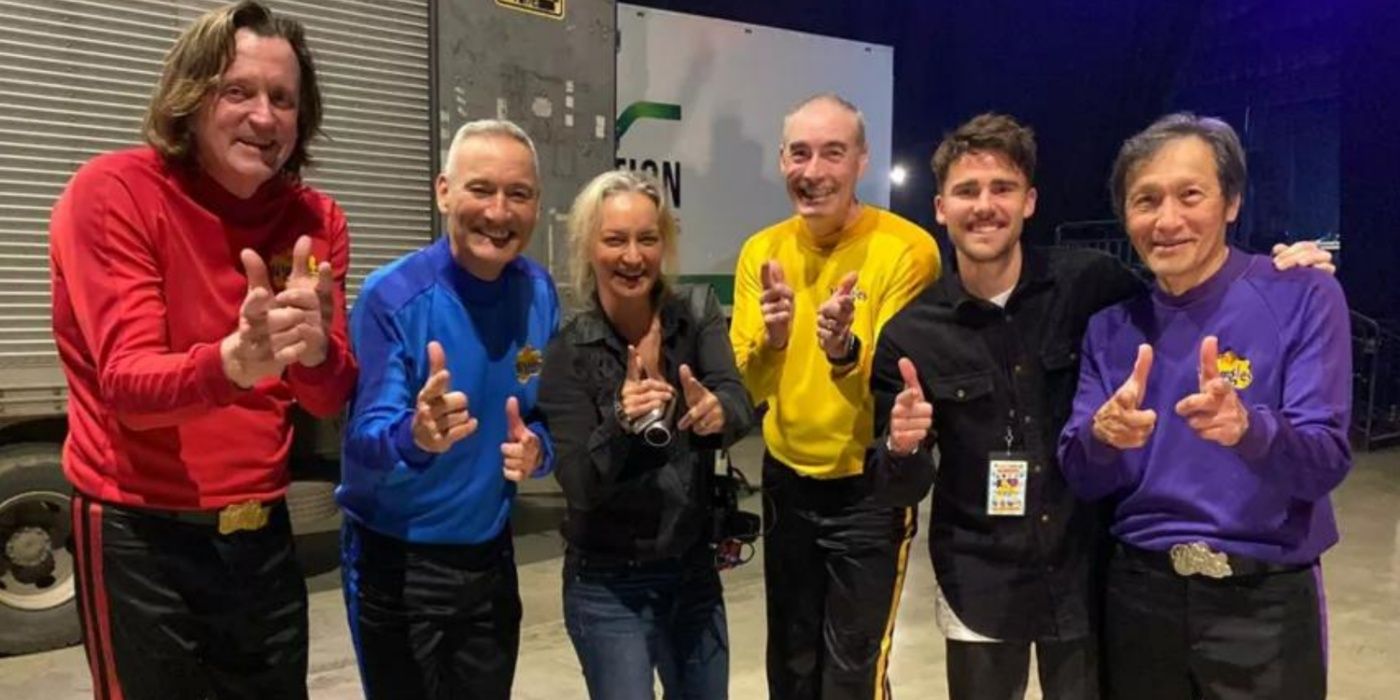 Australian children's music group The Wiggles formed in 1991 and has been active ever since, albeit with changes in the lineup. They have been hugely successful, with their music played in preschools all over the world. Hot Potato: The Story of the Wiggles is a Prime Video exclusive documentary that premiered in October 2023 and tells the story of the group, their megahit 1998s TV show, and how their songs like the titular "Hot Potato" have continued to entertain children decades later.
The Amazon Prime Video documentary Hot Potato: The Story of the Wiggles looks at the highs and lows of the band, including introducing the first female Wiggle and Tsheay Hawkins, the first Black woman to become a Wiggle, years later. The documentary is also emotional, going into detail about how one of the originals, Greg, had to leave for health reasons, and that the success of the children's music group came with struggles just like any other genre.
14
Shiny Happy People: Duggar Family Secrets (2023)
The Dark Truth Behind The Reality TV Family
The Duggar's were one of the most well-known reality TV families from 2008-2015 thanks to 19 Kids and Counting. Viewers tuned in by the millions to see Jim Bob and Michelle Duggar raise their 19 children under a strict religious upbringing. However, in 2021 the TLC reality franchise came crashing down midway through production of the spin-off Counting On when son Josh Duggar was convicted of possession for child pornography.
The 2023 Amazon Prime Video documentary is an exposé on what really went on. Jill Duggar is the center of Shiny Happy People as she breaks down what happened behind the scenes of 19 Kids and Counting, and inside the church the family followed. Shiny Happy People delves into Josh Duggar's past and criminal charges, but isn't only focused on the most controversial scandal in the history of the family.
13
Living Proof (2017)
A Filmmaker's Journey Through Multiple Sclerosis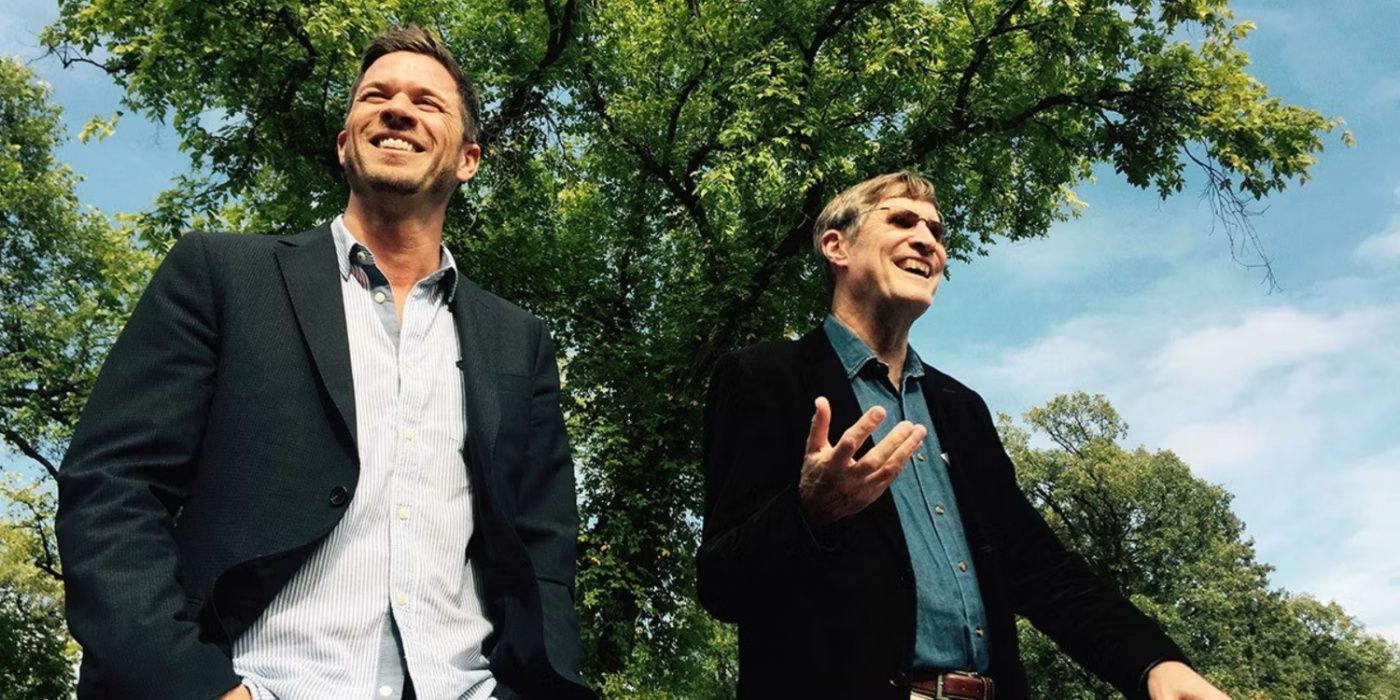 Living Proof follows filmmaker, Matt Embry, as he is diagnosed with Multiple Sclerosis. The Amazon Prime Video documentary details Matt and his father's journey for answers and hopes that there will be a cure. This is a moving and extremely emotional documentary that succeeds in highlighting the dark side of potential 'solutions' given by greedy, monopolizing producers of low-quality and expensive yet worthless drugs. Although done delicately, Living Proof doesn't shy away from this horrific disease and the impact it has, but Emry also finds some hopeful notes as he explores the areas of genuine progress in finding a cure.
12
The Farthest (2017)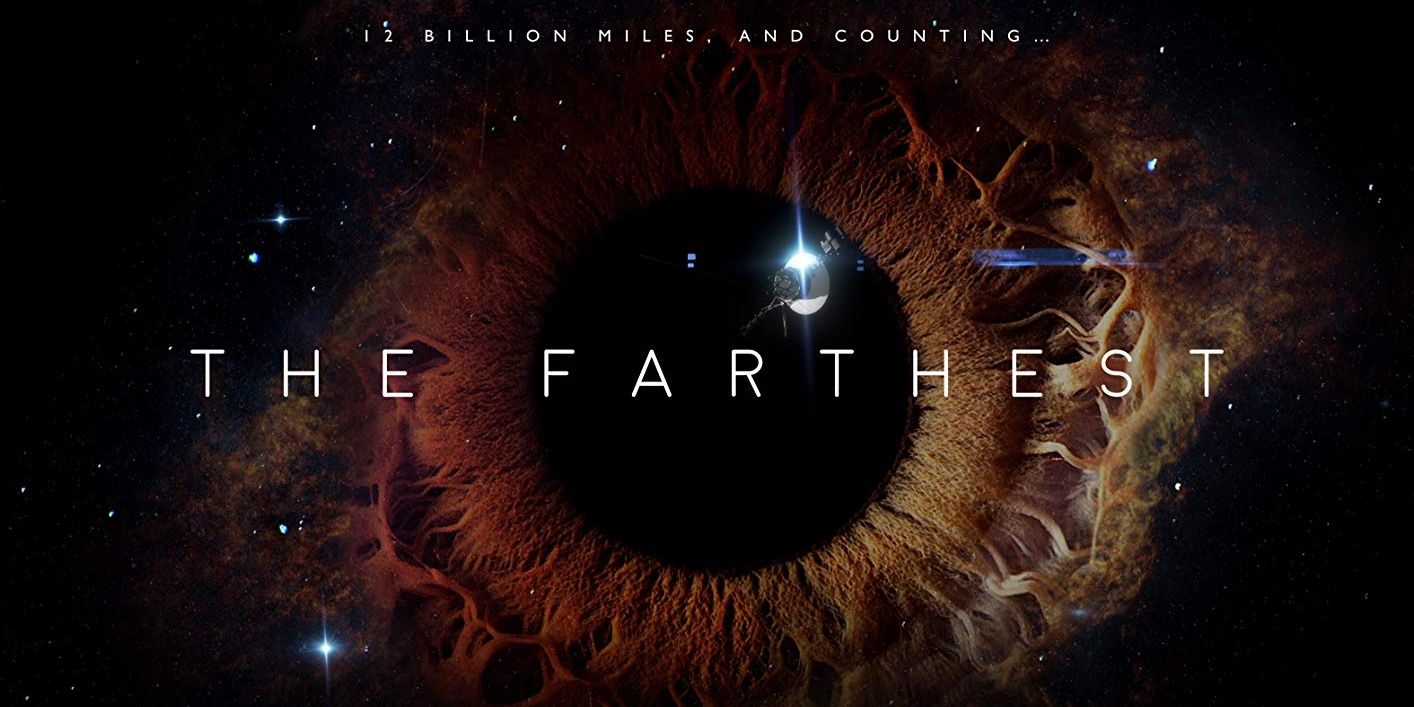 Telling the tale of Voyager 1 and 2, the documentary Farthest on Amazon Prime Video covers perhaps one of humankind's greatest achievements. In 2012, Voyager 1 became the first artificial object to leave our solar system and enter the void of deep space. This is undeniably one of the most informative and perhaps the most philosophical and existential documentaries about space available to stream, as it manages to capture the full majesty and scale of the universe. What makes this documentary unique is its unexpected emotional touch, as the film explores a triumphant success by some of the greatest minds of their time.
11
Kelce (2023)
A Tale Of Two Brothers Going Head-To-Head In The NFL
Kelce
Release Date

September 12, 2023

Director

Don Argott

Cast

Jason Kelce, Travis Kelce, Kylie Kelce

Rating

TV-MA

Runtime

102 Minutes
Once NFL star Travis Kelce began dating Taylor Swift he found himself at the center of the media spotlight. However, at the same time, the world was also enraptured by his brother Jason Kelce thanks to the Amazon Prime Video documentary Kelce. Kelce was filmed in the 2022 season, which ended with Travis and Jason playing each other in the Super Bowl. The documentary was supposed to tell the story of Kelce's final season before his retirement, but that changed with the Super Bowl run and Kelce's decision to remain in football. More of a biopic than a football documentary, Kelce tells one of the most interesting career stories in modern sports.
10
The Red Pill (2017)
An Unflinching Examination The Gender Equality Debate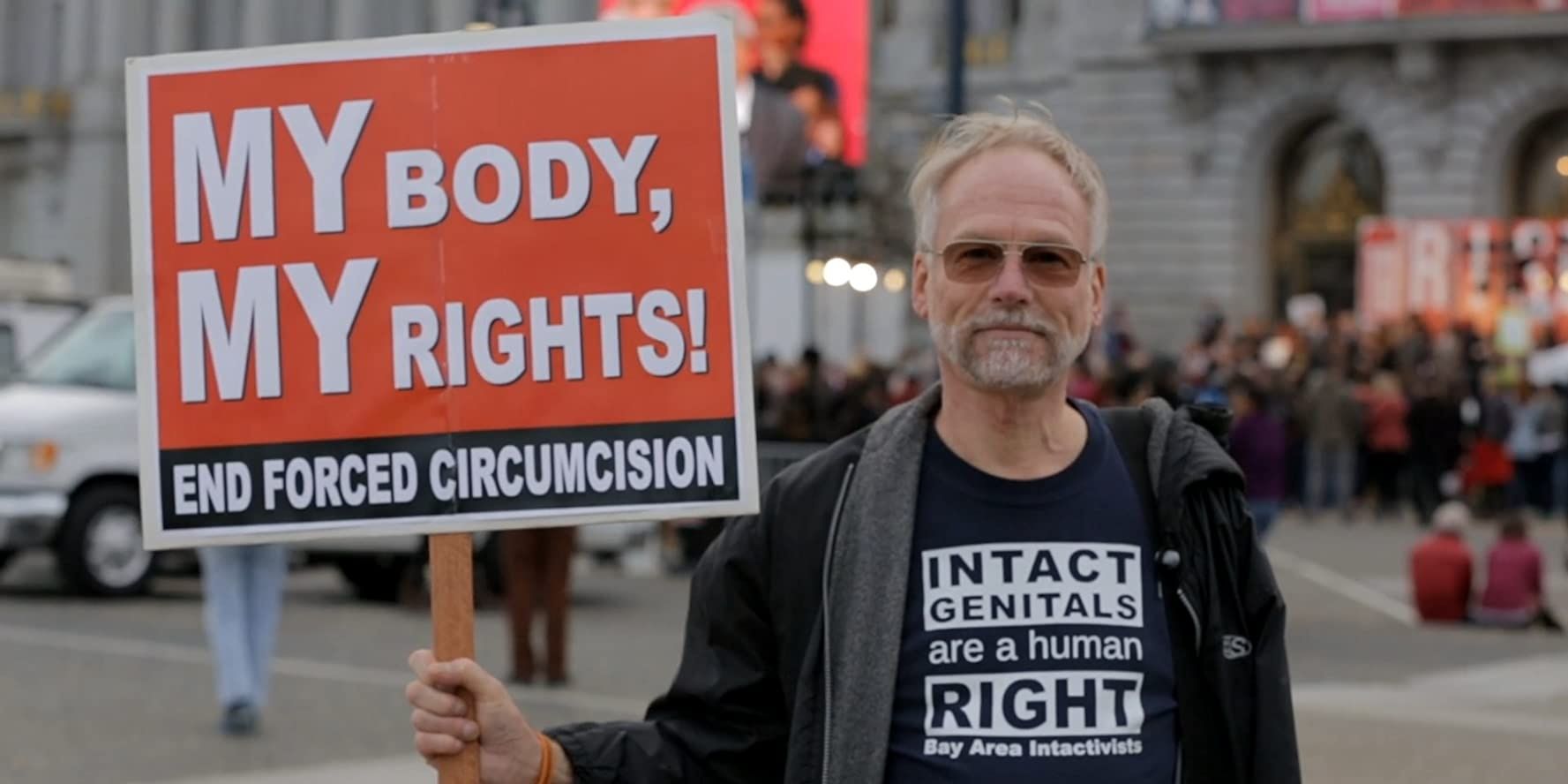 The Red Pill is a highly charged documentary that covers the particularly polarizing Men's Rights Movement. The creator, director, and writer, Cassie Jay simply asks, "what is the future of gender equality?" Covering the other side of gender equality is an interesting premise, and The Red Pill documentary delves into challenging topics such as high male suicide rates, paternity rights, media portrayal and perception of men, and society's views on male victimhood. Although these are tough topics, the director speaks to a range of viewpoints, leaving viewers to draw their conclusions throughout this thorough and relentless watch.
9
Long Strange Trip (2017)
The Highs And Lows Of The Grateful Dead
Following the career of the well-known rock band The Grateful Dead, Long Strange Trip is perfect for both Amazon Prime Video subscribers who are fans of The Grateful Dead and those who simply enjoy music documentaries. This moving and representative documentary of the lives of the band members doesn't shy away from every aspect of the journey and the sacrifices they make for both their fans and their love of music. For as far as band biopics go, Long Strange Trip is among the best available on Amazon Prime Video.
8
The Secret Life Of Chaos (2010)
A Digestible Examination Of Chaos Theory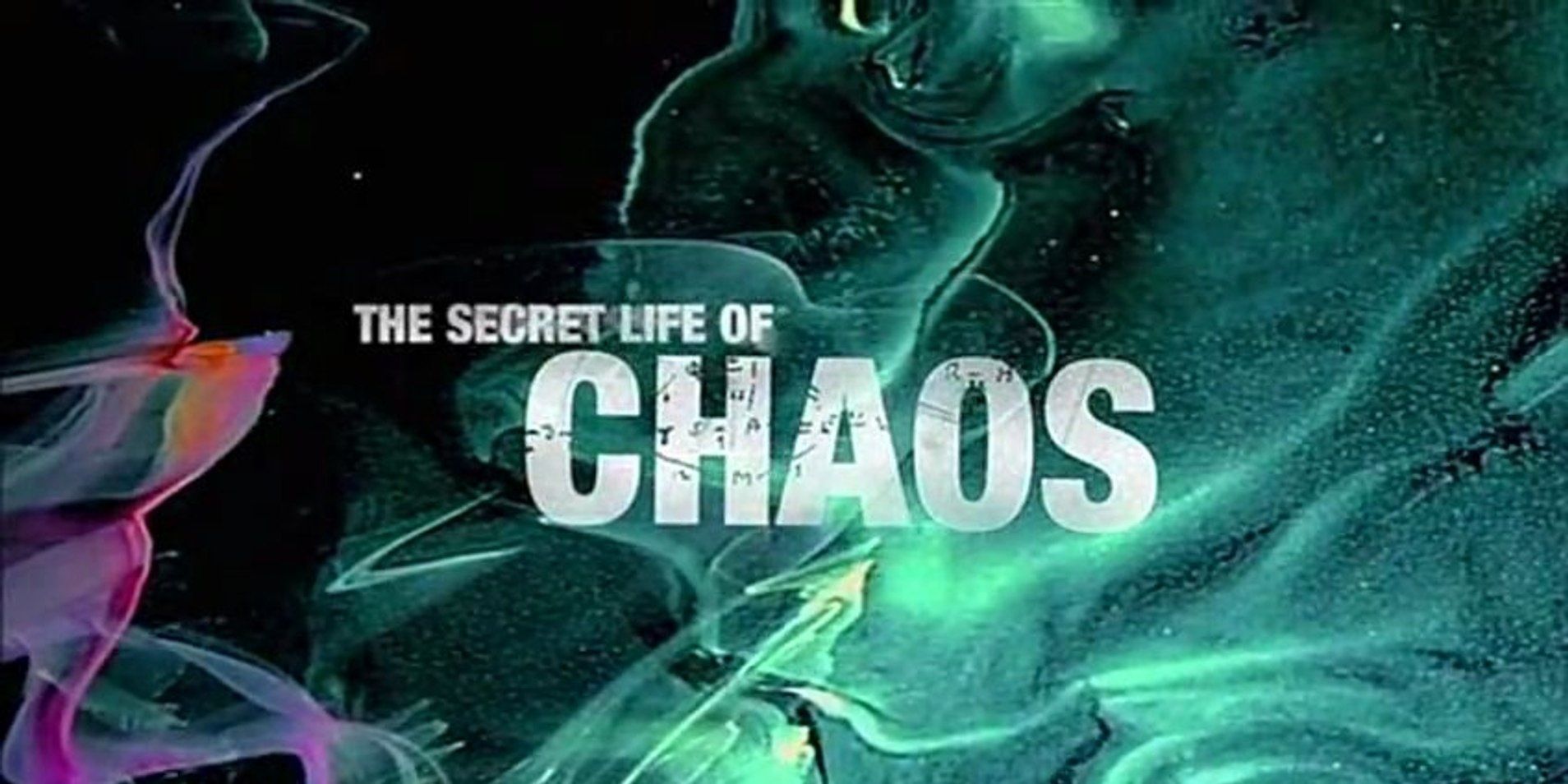 Professor Jim Al-Khalili explores chaos theory and asks a question to try to uncover what is perhaps one of the greatest mysteries of science. The Secret Life Of Chaos is a documentary that explains how a universe that started as dust ended up with intelligent life. Chaos theory is an interesting topic on its own, but this film sets out to alter the viewer's perception of the world and gets them to think about the nature of their existence. In this at-times mind-blowing and somewhat troubling film, Professor Jim Al-Khalili explains some incredibly deep physics concepts in an easy-to-follow and exciting way whilst keeping it wonderfully dark and informative.
7
Britain's Ultranationalists (2017)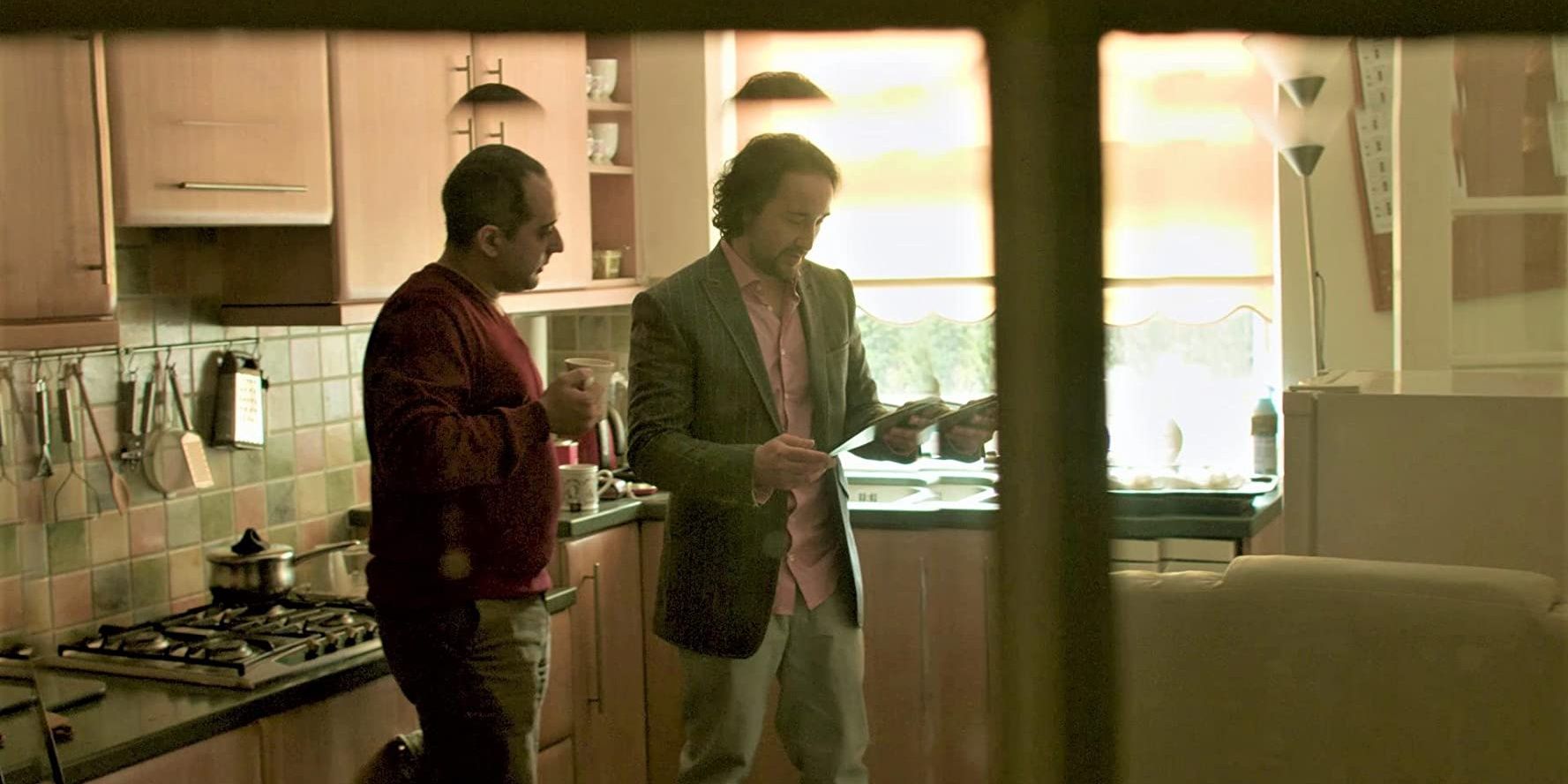 Journalist and filmmaker Aran Tori follows the lives and opinions of Britain's far-right extremists while also reflecting on his own beliefs about the true British identity. Surprisingly informative and intriguing, this Amazon Prime Video documentary is filled with an entertaining narrative and certainly has the qualities of Louis Theroux's early work. What makes Britain's Ultranationalists one of the best documentaries on Amazon Prime Video about extremism is the objectivity that Aran Tori follows as he interviews people from all walks of life, including racists and neo-Nazis. In the shifting world of politics, this documentary feels particularly timely.
6
Gleason (2016)
A Professional Athlete Battles A Fatal Motor Neuron Disease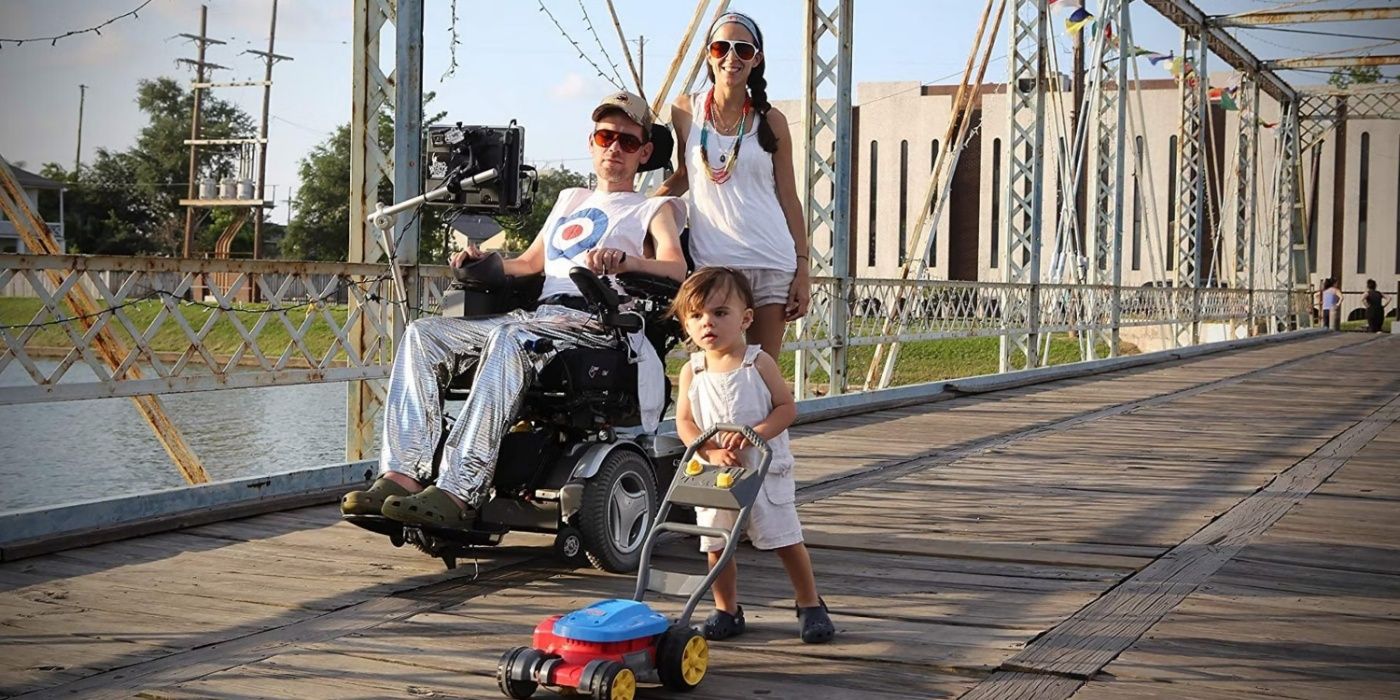 This heartfelt documentary covers former professional football player, Steve Gleason, as he is diagnosed with ALS. The film is a video diary he made for his unborn son as his family tries to raise money for a cure. In this raw and unfiltered documentary, the audience is forced to reflect on their own lives and situations. With its rich commentary and uncut realism, viewers get straight to the emotional story of the effects ALS can have on both a person and their family. Although it can at times be hard to watch, Gleason is a story of triumph, pain, courage, sacrifice, and ultimately love.
5
All Or Nothing: A Season With The Arizona Cardinals (2016)
Amazon Prime Video Gets Closer Than Ever With The NFL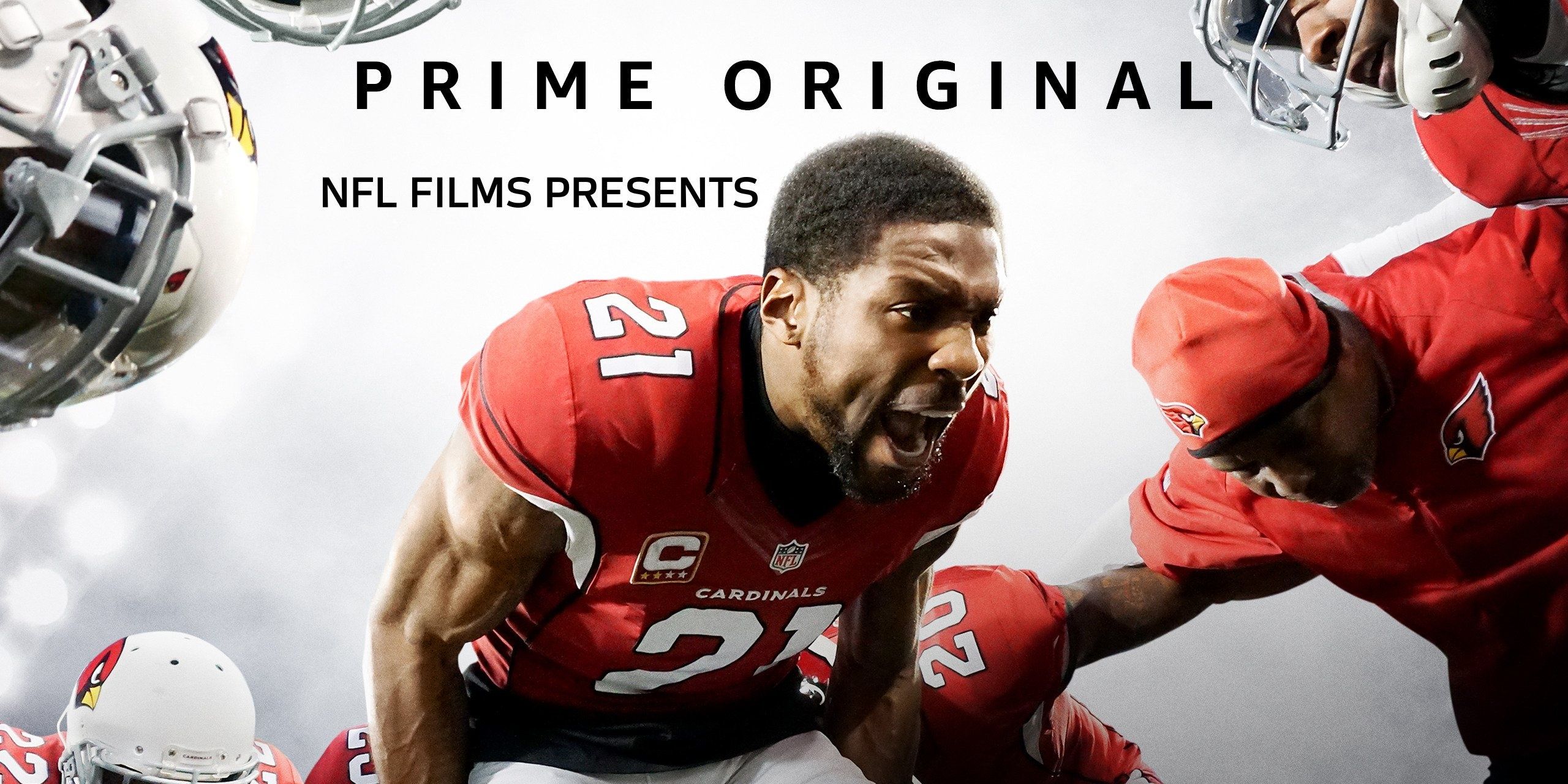 Following the Arizona Cardinals and created by both Amazon and the NFL, this documentary is an unprecedented look into the lives of the coaches, players, and their families both on and off the field. For both fans of the NFL, Arizona Cardinals, and those who simply enjoy documentaries, All Or Nothing offers near-unrivaled insight into the highs and lows of life in the NFL. In this emotionally charged and well-paced series, viewers find themselves cheering and gasping when they play, no matter how much of a fan they are. It's gripping, informative, and is worth a watch for sports fans or otherwise.
4
Wrinkles The Clown (2019)
The True Story Behind The Terrifying Viral Sensation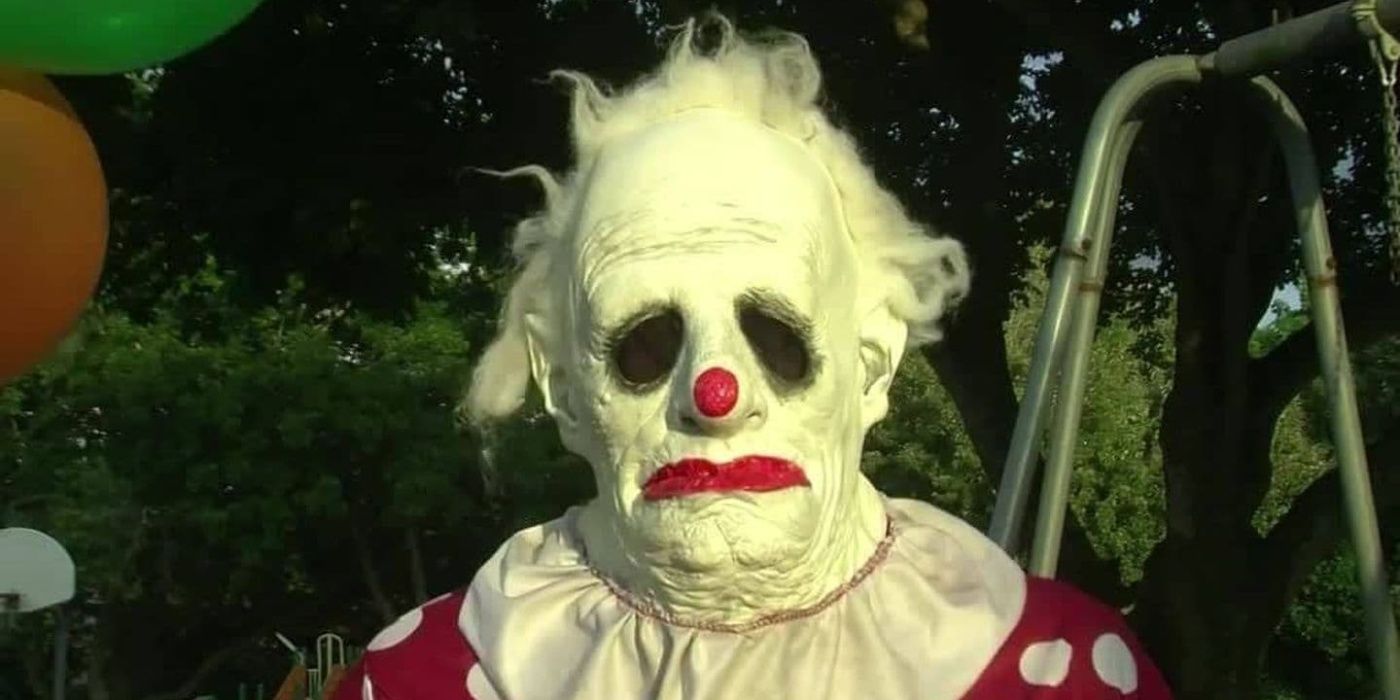 In 2015, a disturbing video of a clown crawling out from under a child's bed showed up online, and it became a viral sensation. This was Wrinkles the Clown, and the word spread that parents hired Wrinkles to scare their misbehaving children to hopefully teach them a lesson. This 2019 documentary on Amazon Prime Video sees a crew head out to discover who Wrinkles is, and they end up interviewing a homeless man who explains why he chose to take on the role of Wrinkles, and the reasoning behind his job. The documentary filmmakers also interview other professional clowns, child therapists, and more, only for the final part to throw a huge twist into the story.
3
As Good As It Gets? (2018)
The Highly Tense Journey Of A Rubgy Team's Star Generation
As Good As It Gets? offers a similar take on sports documentaries. This time, viewers follow the rebirth of the rugby team, Leeds Rhinos. The film takes place in 2015 during the team's "Golden Generation" and the battle for a historical treble. Similar to the All or Nothing documentary series on Amazon Prime Video, viewers don't have to be followers of the Leeds Rhinos or even Rugy to enjoy As Good As It Gets. It is a film that is filled with passion, humanity, teamwork, and sacrifice. The documentary will also teach viewers a lot about rugby, and why the sport is so popular internationally.
2
The Hornet's Nest (2014)
An Unflinching Glimpse Into The Reality Of The Afghanistan Campaign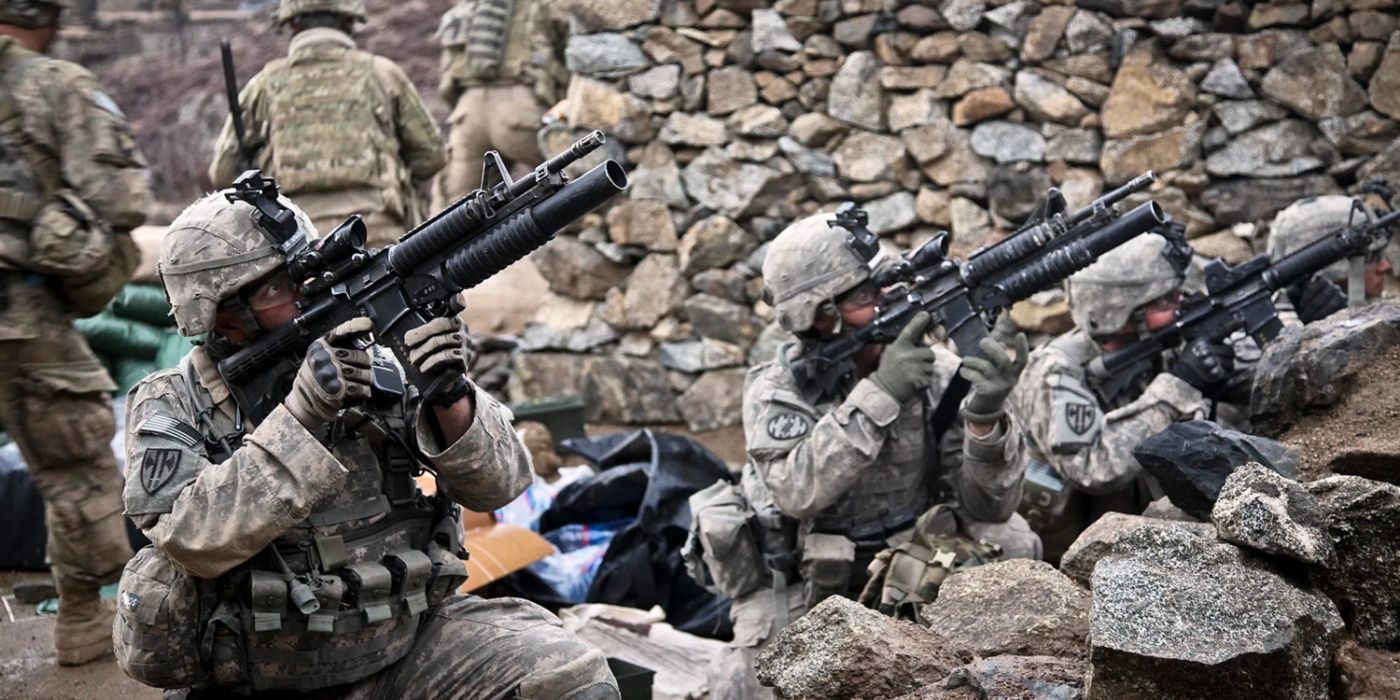 Emmy Award-winning investigative journalist Mike Boettcher spent his career covering important events. However, nothing matched the assignment of going into the United States war in Afghanistan to document the troops' lives and battles while over there. The documentary this produced, The Hornet's Nest, is difficult to watch throughout but is easily one of the best documentaries about war or any other subject on Amazon Prime Video.
The harrowing part comes in the second half of the movie when Boettcher goes into a battle in one of the conflict's most dangerous locations — a valley known to the troops as the Hornet's Nest. Not everyone came home from this battle alive, and he was there to document it all, documenting a terrifying moment in history. Soldiers look out for and protect each other while saving innocent people and mourning when they lose one of their own.
1
The Queen of Versailles (2022)
An Ultra-Wealthy Familiy's Quest To Save Their Fortune
​​​​​​​Released in 2012, The Queen of Versailles has remained a controversial documentary on Amazon Prime Video. It follows the Siegel family, who became rich thanks to owning a timeshare company in Florida. He and his much younger wife began building their mansion in Orlando, but soon their company began to struggle in the recession, and they stopped construction on their home. The movie sees David Siegel go into seclusion and try to save his fortune as his wife, Jackie Siegel, struggles with being forced to cut back on her shopping obsession. It is a harsh look at the ultra-wealthy and how they struggle when faced with the real world.
#Documentaries #Amazon #Prime