A Spine-Chilling Image from Robert Eggers' Remake
In addition to 'Nosferatu,' our hosts discuss news that Nicholas Hoult has officially joined the DCU and a new 'Jason Bourne' movie is in development.
The Big Picture
In today's episode, our hosts Perri Nemiroff and Steve Weintraub discuss breaking news about the new Karate Kid movie and share their thoughts on the first look at Robert Eggers' Nosferatu.
Next up, they talk about Nicholas Hoult joining James Gunn's Superman: Legacy as Lex Luthor, opposite David Corenswet's Superman.
Finally, they discuss the new Jason Bourne movie set to return with Edward Berger at the helm.
On today's episode, hosts Perri Nemiroff and Steve Weintraub are talking about the chilling first-look image released from Robert Eggers' Nosferatu remake. They also hit some pretty huge news that broke before going live for the new Karate Kid movie! Don't miss out on today's top news in the video above, or you can listen in podcast form below.
The very first peek at Eggers' take on the influential 1922 silent film Nosferatu shows Lily-Rose Depp as Ellen Hutter, courtesy of Empire Magazine. Based on the novel to launch a thousand horror concepts, Dracula, Eggers' spin on this tale will feature an ensemble cast with Nicholas Hoult, Aaron Taylor-Johnson, Willem Dafoe, and Bill Skarsgård as the fearsome Count Orlok. Today, Perri and Steve check out the first sneak-peek image that shows Depp entranced at her open window where the shadow of Count Orlok reaches for her. So, how are our hosts feeling about the man behind The Witch, The Lighthouse, and The Northman taking on the legendary Nosferatu?
Speaking of stellar casts and Nicholas Hoult, our hosts are also discussing the news that Hoult has officially joined the cast of James Gunn's Superman: Legacy. Hoult will play opposite the DC Universe's Man of Steel, David Corenswet, as Lex Luthor to kick off Gunn and Peter Safran's Gods and Monsters chapter of the newly formed DCU. And finally, our hosts share their thoughts on the new Jason Bourne movie set to return with All Quiet on the Western Front filmmaker Edward Berger at the helm. There are discussions for Matt Damon to return for the Bourne reboot after reappearing in 2016's Jason Bourne. And don't miss out on the big conversation around Jackie Chan and Ralph Macchio joining the cast of the Karate Kid movie, currently set for release on December 13, 2024! Share your thoughts on the video at the top of the article, or listen to their conversation in the podcast below:
If you can't catch the shows live, you can watch the playback on the Collider Extras YouTube channel or listen to each episode in audio form right here on the Collider Dailies podcast channel or wherever you listen to podcasts! And a special thanks to Beyerdynamic for supplying the Collider Dailies team with equipment that ensures high-end audio on every episode. Your Collider Dailies movie and TV news is delivered via Beyerdynamic's M 70 PRO X microphone.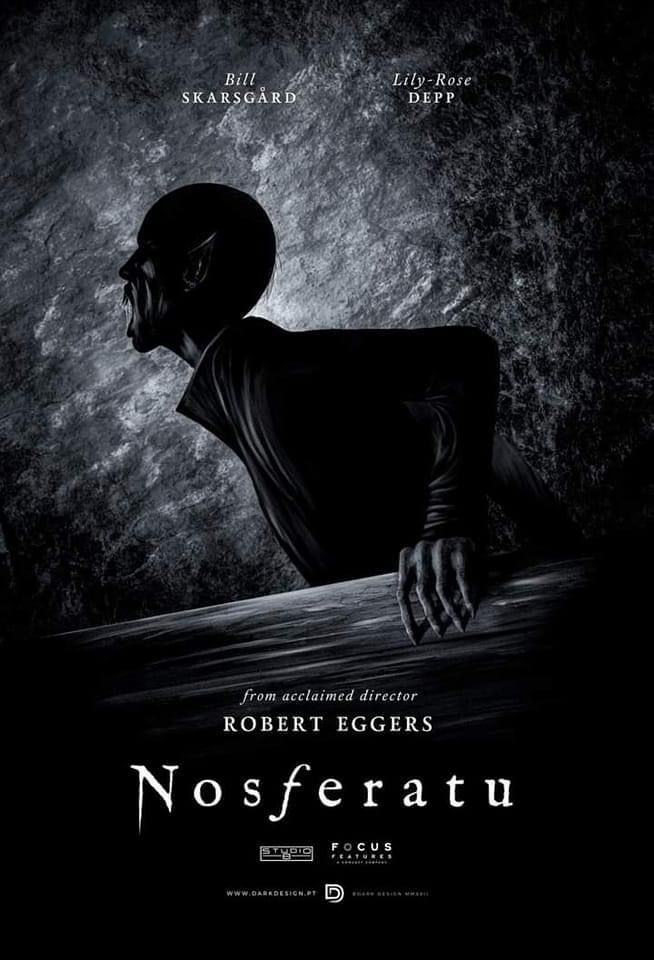 Nosferatu
A gothic tale of obsession between a haunted young woman in 19th century Germany and the ancient Transylvanian vampire who stalks her, bringing untold horror with him.
Release Date

2024-00-00

Director

Robert Eggers

Cast

Lily-Rose Depp, Aaron Taylor-Johnson, Nicholas Hoult, Ralph Ineson

Main Genre

Horror
#SpineChilling #Image #Robert #Eggers #Remake