An Insult Stopped Ian McKellen From Playing Dumbledore in Harry Potter
The Big Picture
Sir Ian McKellen turned down the role of Albus Dumbledore in the Harry Potter films due to critical comments made by the previous actor, Richard Harris.
McKellen refused the role out of respect for Harris, stating that he couldn't take over a part from an actor who didn't approve of him.
Michael Gambon took over the role and carried on the legacy of Albus Dumbledore, receiving praise for his portrayal and doing justice to the character.
Sir Ian McKellen is one of the most recognizable and influential actors of our time. He has been a force in countless productions, earning everything from multiple Olivier Awards to a Tony Award for Best Actor in a Play in 1980. Later in that decade, McKellen came out as gay and would become a vocal and visible champion for LGBTQIA+ rights for decades to come. As a performer and public figure, he has achieved so much. The British icon would even be knighted by Queen Elizabeth II in 1991.
One of McKellen's most universally recognized roles was on the silver screen, as he portrayed the wizard Gandalf in the Lord of the Rings films. Gandalf is one of the most important, and most quotable, characters in the entire series. However, there was an opportunity for McKellen to play the other most recognizable wizard in cinema, Albus Dumbledore. But due to some uninvited critical comments on his acting, he would turn down the role with a unique combination of respect and pettiness that makes the story that much more interesting. Ultimately, McKellen would only play one powerful mage in a blockbuster franchise, but what was it that stopped him from seizing the monopoly on wise and powerful spell casters in Hollywood?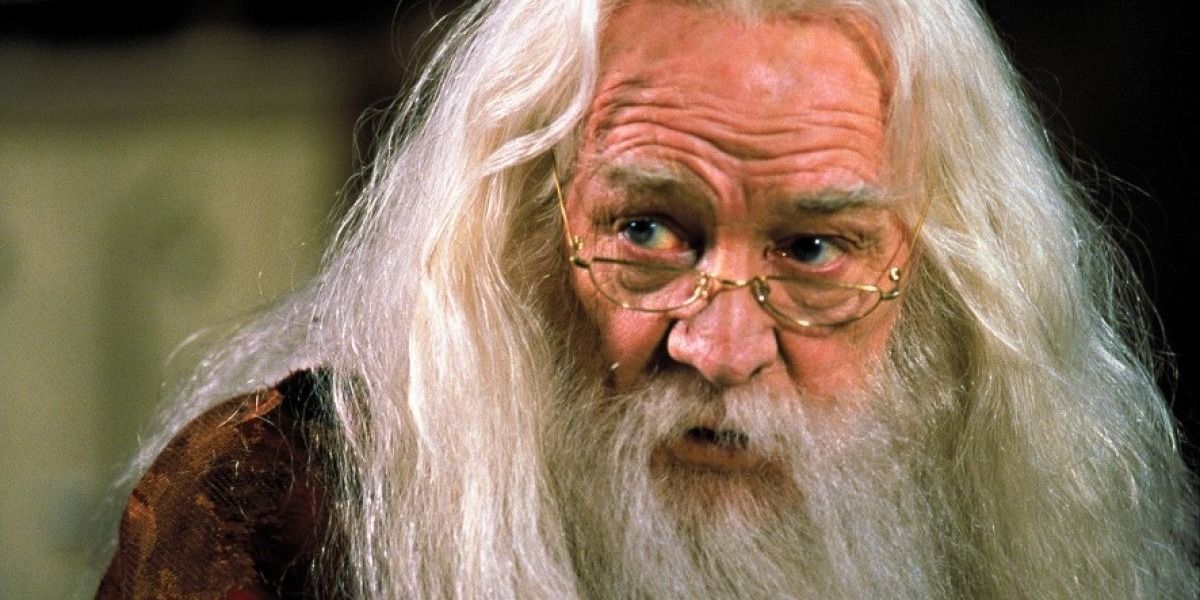 Professor Albus Dumbledore is Harry's iconic mentor and the Headmaster of Hogwarts School of Witchcraft and Wizardry in the Harry Potter series. Albus was originally played by acclaimed actor Richard Harris, who portrayed the beloved headmaster in the first two Harry Potter films: The Sorcerer's Stone (2001) and The Chamber of Secrets (2002). Unfortunately, Harris never got to see Harry and his friends in their later Hogwarts years. He was diagnosed with Hodgkin's disease in August 2002 and would pass away in October just a few months later.
The question of who would play Albus Dumbledore became one of the most pressing questions about the movie series' production moving forward. The role and character was iconic, essential, and integral to the story. Whoever took on the role needed to balance impeccable wit, ageless wisdom, and a masterful flair for dramatics. The studio initially considered one of Harris' lifelong friends, the legendary Peter O'Toole, to continue in his stead. However, as director Christopher Columbus shared with Insider, O'Toole ultimately decided against it because "he didn't feel it was right" to fill his best friend's shoes.
In fact, there were many more actors considered for the position of Hogwarts' mysterious and intelligent Headmaster. These included icons such as Sean Connery, Patrick McGoohan, Christopher Lee, and Harry Robinson. Among the list of potential candidates, however, one of the actors considered stands out for his interesting and unique reason for turning down the role.
Ian McKellen Turned Down the Role of Dumbledore Out of Respect for Harris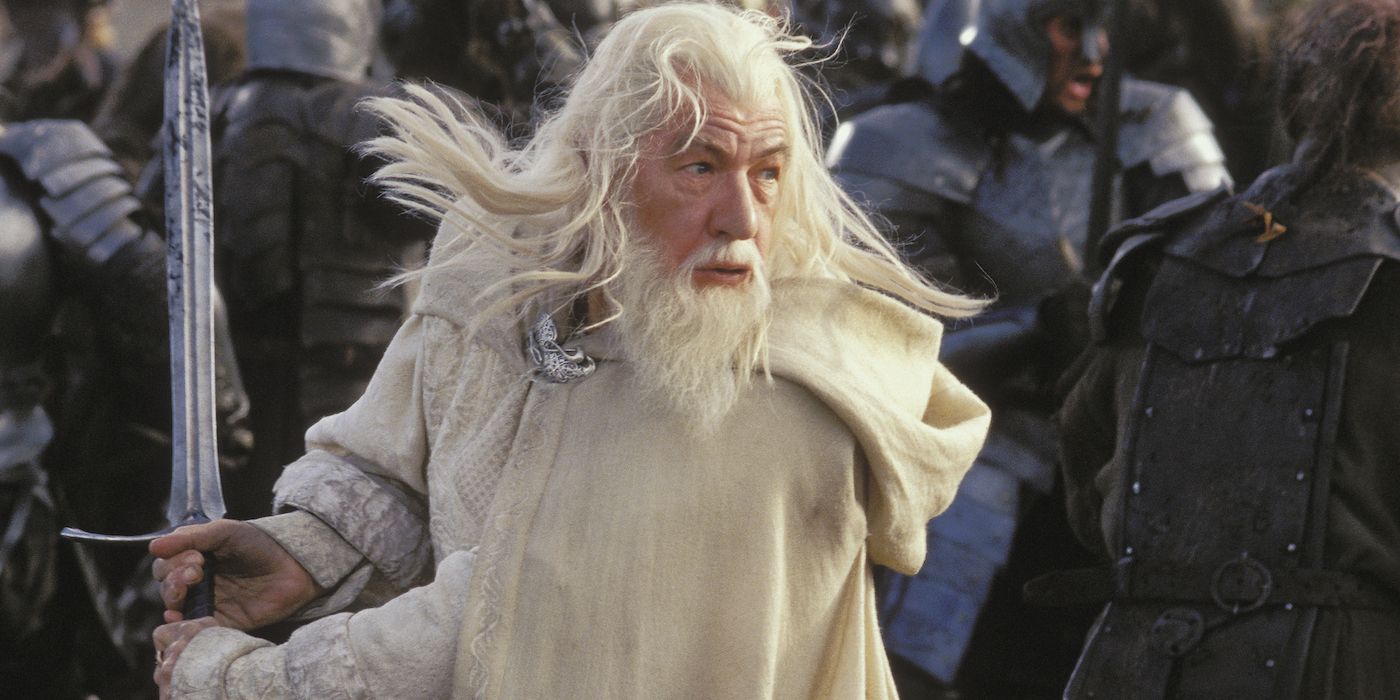 Legendary thespian Sir Ian McKellen was one of the actors approached to take on the mantle after Harris' passing. McKellen shared with BBC details about the phone call that he received and his decision to pass on the offer. He had been called and was asked if he would like a part in the Harry Potter films. McKellen admits that they never specified what role he would be taking on, but between him and pretty much every viewer, it's easy to deduce that they were looking for their next Professor Dumbledore.
He recounted that Harris had made some disparaging comments about McKellen and his fellow actors, Derek Jacobi and Kenneth Branagh, calling them "technically brilliant, but passionless." The criticisms did not sit well with McKellen, who called the comment "nonsense." He very clearly didn't agree with Harris' judgment call on his acting chops, but didn't appear to be harboring a grudge. Nonetheless, he would go on to refuse the role, saying, "I couldn't take over the part from an actor who I'd known didn't approve of me."
With all that information in mind, McKellen's decision to turn down the role feels like the most respectfully petty way to do so. Or is it the most petty but respectful way? Regardless of which side of the scale it swings more on, McKellen's decision to not take on the role ultimately showed Harris' respect without compromising his belief in his own acting talents. There's no doubt that McKellen would have done a fantastic job as Dumbledore, but when an actor takes on a role after another performer's passing, there should be a way to pay respects to the latter's beliefs about their character's legacy.
Michael Gambon & Jude Law Have Also Portrayed Hogwarts' Headmaster
Regardless, the legacy of Albus Dumbledore would be in good hands. Though McKellen turned down the role, the late Michael Gambon would take over in 2004 to portray Hogwarts' Headmaster from films three to eight of the series. Fortunately, it appears there is no ill will between McKellen and Gambon at all, with McKellen having acknowledged that the latter did the job "gloriously." He even joked in his BBC interview about how he would mistake Gambon for himself at times when he'd see a poster or image for the movies. Gambon carried Harris' legacy with stride, doing immense justice to the character. For many fans of the series, it's Gambon who is the definitive version of Albus Dumbledore. His ability to provide cheeky wit is balanced by his ability to portray immense rage ("HARRY DID YOU PUT YOUR NAME IN THE GOBLET?", he said calmly). He continued to be the stalwart mentor and inspiration for all young wizards and witches.
Jude Law would carry on the legacy of Albus Dumbledore, portraying a younger version of the character in the Fantastic Beasts prequels to Harry Potter. These films, though not as beloved and well-received as the originals, gave audiences an opportunity to learn more about the future Headmaster of Hogwarts. We were able to see a young Albus, a stark contrast from his wizened old age, despite the underlying similarities in their personas. The series was even able to illuminate some of the mysteries surrounding the Dumbledore family, expanding the Harry Potter universe beyond the time and scale of the titular character's adventure. Regardless of which wizard is your favorite (or even which version of which wizard, given their penchant for multiple iterations and performers), each actor brought their own unique take to the important roles.
The Harry Potter movies are available to stream on Peacock in the U.S.
Watch on Peacock
#Insult #Stopped #Ian #McKellen #Playing #Dumbledore #Harry #Potter