Ben Affleck's Batman Movie Gets Restored On Netflix In New DC Fan Trailer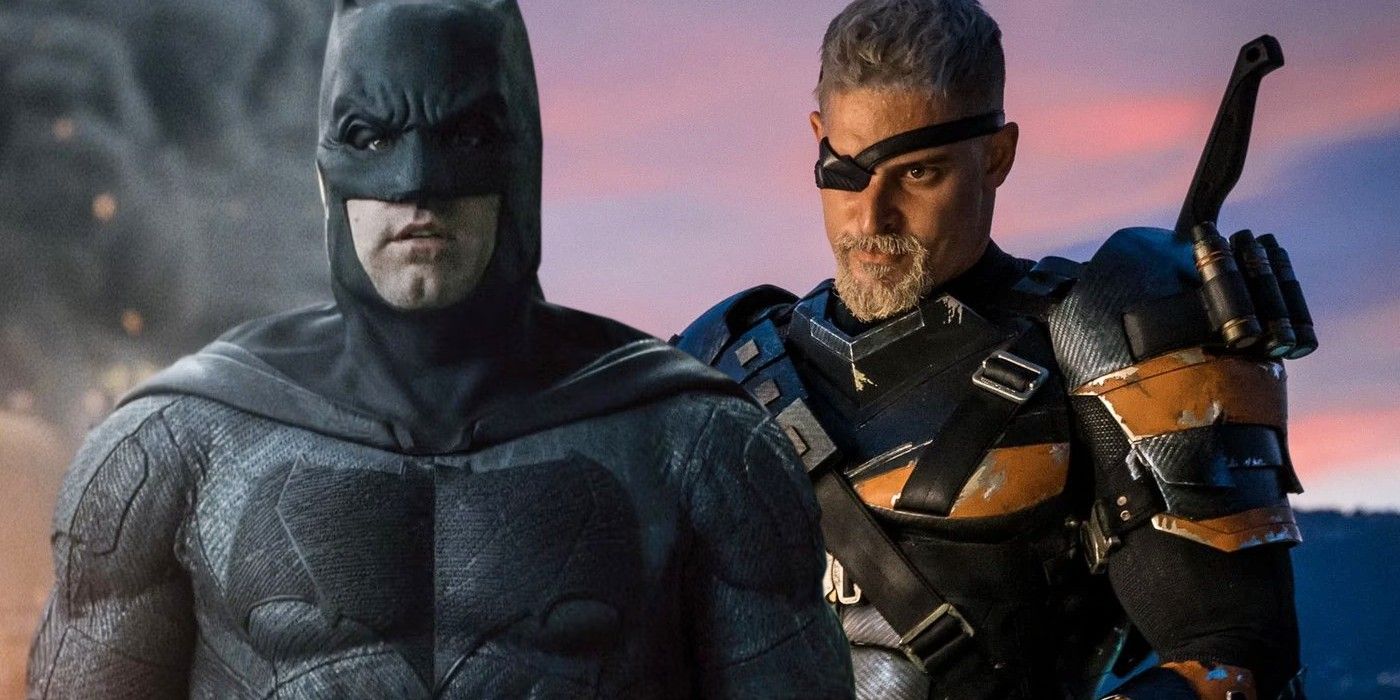 Summary
Ben Affleck's The Batman movie was eventually replaced by Robert Pattinson's version, but fans still wonder what Affleck's solo adventure could have been.
Production issues and Affleck's experience in the DCEU led to the demise of his Batman project, resulting in his departure as the director and star.
Affleck's Batman movie was set to feature Deathstroke as a villain, who briefly appeared in the post-credits scene for Justice League.
Ben Affleck's The Batman movie finds a new home on Netflix in a new DC fan trailer, serving as a proof-of-concept for the lost superhero film. Even though several films were able to come to life through the DCEU movie franchise, which is concluding this December, there are multiple projects that got lost throughout the last ten years. One of them is Affleck's The Batman film, which he was set to star in while also writing and directing.
In the end, Affleck's movie became a vehicle for Robert Pattinson's The Batman, serving as a reboot with an Elseworlds setting that is disconnected from any main DC continuity. However, that hasn't stopped the world from speculating what Affleck's solo adventure could have been, as Screen Culture released a new The Batman fan trailer while pitching as a Netflix original.
The Batman fan trailer pits Affleck's Dark Knight against Joe Manganiello's Deathstroke, who was set to be a major antagonist in the DCEU movie before the project got retooled with Matt Reeves. In this scenario by Screen Culture, longtime DCEU director Zack Snyder gets suggested as the filmmaker for The Batman rather than Affleck.
RELATED: Every DCEU Movie Ranked From Worst To Best
What Happened To Ben Affleck's Batman Movie?
Even though Warner Bros. and DC Films were prioritizing Affleck's The Batman movie, its demise was a result of both production issues and Affleck's experience working in the DCEU. The Batman script, which Affleck was co-writing with former DC Films president Geoff Johns, was reportedly going through numerous rewrites, which was a big cause for its delay. But as the chaos came to life during Joss Whedon's reshoots of 2017's Justice League, Affleck made the call to step down as the director, which led to the hiring of Reeves.
However, by January 2019, Affleck officially exited The Batman as its leading star, as Warner Bros. revealed their new plans with Reeves, who wanted to focus on a younger Bruce Wayne. While Pattinson's The Batman was a big success, many have wondered over the years what Affleck had in mind with the original version of the movie. From the involvement of Deathstroke, other DCEU heroes, and exploring the tragic death of Robin, Affleck's The Batman was gearing up to be a major start to a potential trilogy.
Despite having filmed a cameo for Aquaman and the Lost Kingdom, Affleck's material is reportedly not getting used in the final cut.
In the end, Affleck deciding to step down was the right call, especially as he was going through some difficult chapters in his life. Time will tell if Affleck will ever share more details about what his version of The Batman would have looked like if it had come to fruition. Hopefully, James Gunn's DC Universe will not repeat some of the creative challenges that slowly killed the DCEU in the long run.
Source: Screen Culture/YouTube
#Ben #Afflecks #Batman #Movie #Restored #Netflix #Fan #Trailer