Best Shows on Amazon Prime Video to Watch Right Now (November 2023)
There are hundreds of good shows on Prime Video, from original content to classic favorites. That can make sifting through the platform difficult, especially when you don't quite know what you want to watch. To help you find the show that's going to hit the spot, we've compiled a list of the best shows on Prime Video so you can spend less time aimlessly scrolling and more time binging. Happy watching!
For more streaming recommendations, check out the Best TV Shows on Netflix Right Now and Best Movies on Prime Video Right Now.
Deadloch
Rotten Tomatoes: 100% | IMDb: 7.4/10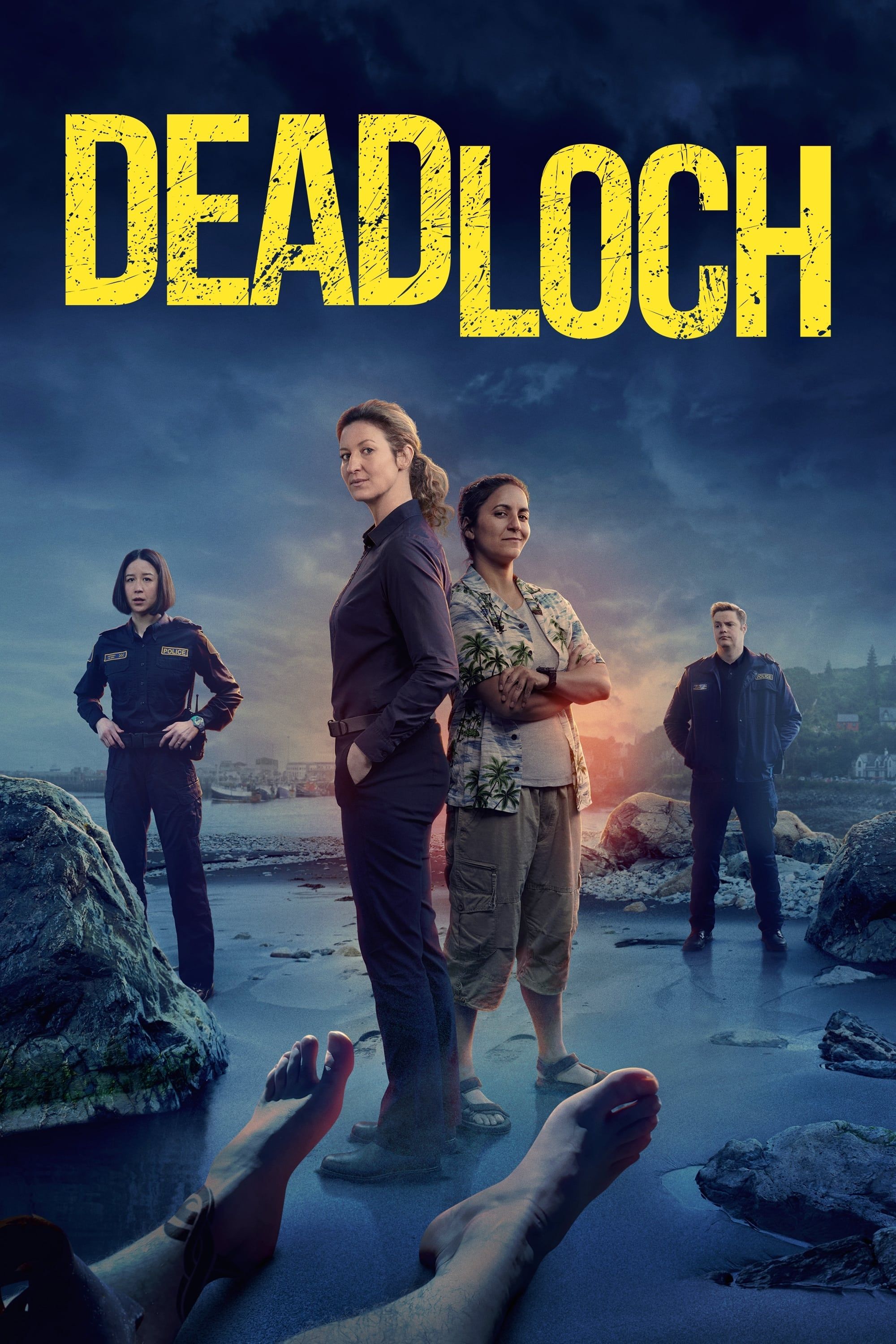 Deadloch
Release Date

June 2, 2023

Genres

Crime, Mystery, Comedy

Creator

Kate McCartney, Kate McLennan
Read Our ReviewCreated by Australian comedians Kate McCartney and Kate McLennan, Deadloch is a thrilling and hilarious whodunit inspired by Chris Chibnall's hit mystery series Broadchurch. The premise starts very similarly: a body is found, a detective from out of town comes to investigate, and they descend down a rabbit hole of paranoia…but that's where this series breaks off into its own territory that derives humor from the people and history of Australia. Kate Box, Madeleine Sami, and Nina Oyama take the lead as the three main heroines who mesh and clash in all the best ways. Anyone who likes crime dramas, fleshed-out female leads, and chaotic buddy-cop dynamics will find themselves locked into this spectacular detective show.
Watch on Prime Video
The Good Wife
Rotten Tomatoes: 93% | IMDb: 8.4/10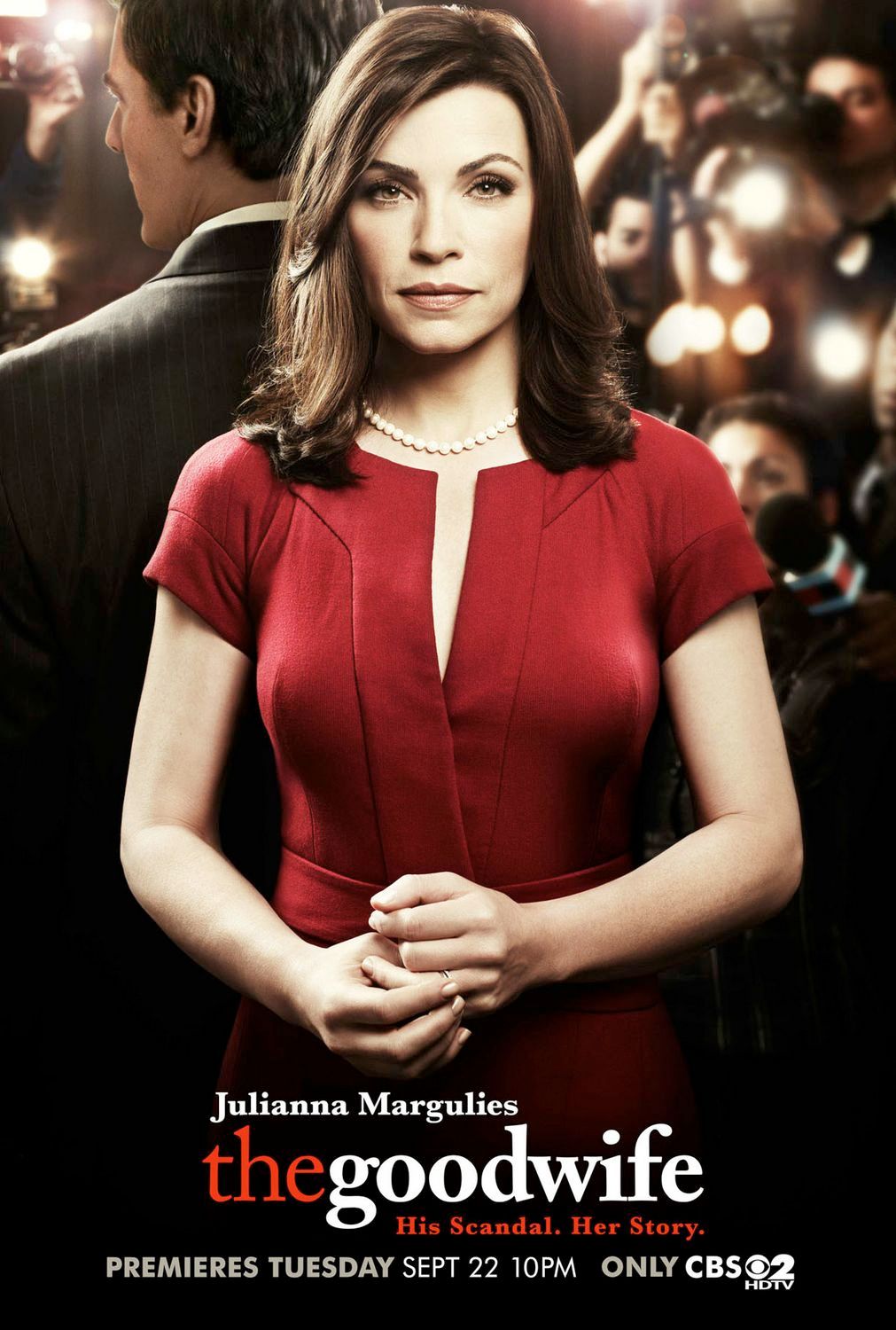 The Good Wife
Release Date

September 22, 2009

Cast

Julianna Margulies, Christine Baranski, Matt Czuchry, Alan Cumming, Makenzie Vega, Zach Grenier, Jeffrey Dean Morgan, Armand Schultz

Genres

Drama, Family

Seasons

7
Highly praised as a truly captivating political drama from co-creators Michelle King and Robert King, The Good Wife not only launched a small yet addictive franchise but also attracted viewers to a richly dramatic legal series. Featuring Julianna Margulies as Alicia Florrick, a woman attempting to return to her law career after her husband's very public political corruption scandal, The Good Wife eagerly dives into the grime of sex and politics. Co-starring award-winning talent like Christine Baranski, who would go on to star in her own spin-off series, The Good Fight, The Good Wife charms audiences with fascinating characters and intriguing storylines. – Yael Tygiel
Watch on Prime Video
The Lost Flowers of Alice Hart
Rotten Tomatoes: 82% | IMDb: 7.8/10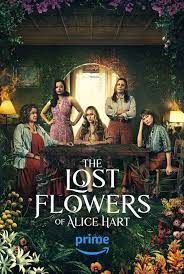 The Lost Flowers of Alice Hart
Release Date

August 4, 2023

Cast

Sigourney Weaver, Alycia Debnam-Carey

Genres

Drama

Seasons

1

Creator

Glendyn Ivin
Read Our Review
Based on the Australian novel by Holly Ringland, The Lost Flowers of Alice Hart was adapted for television by Sarah Lambert (Lambs of God). Starring Sigourney Weaver (Avatar: The Way of Water), who also serves as a producer on the seven-part mini-series, The Lost Flowers of Alice Hart is a gripping drama that explores the aftermath of a young girl's violent childhood. Co-starring Alycia Debnam-Carey (Fear the Walking Dead) and Asher Keddie, The Lost Flowers of Alice Hart features a predominantly female cast, enhancing the themes explored within the intense series. – Yael Tygiel
Watch on Prime Video
The Horror of Dolores Roach
Rotten Tomatoes: 80% | IMDb: 7.1/10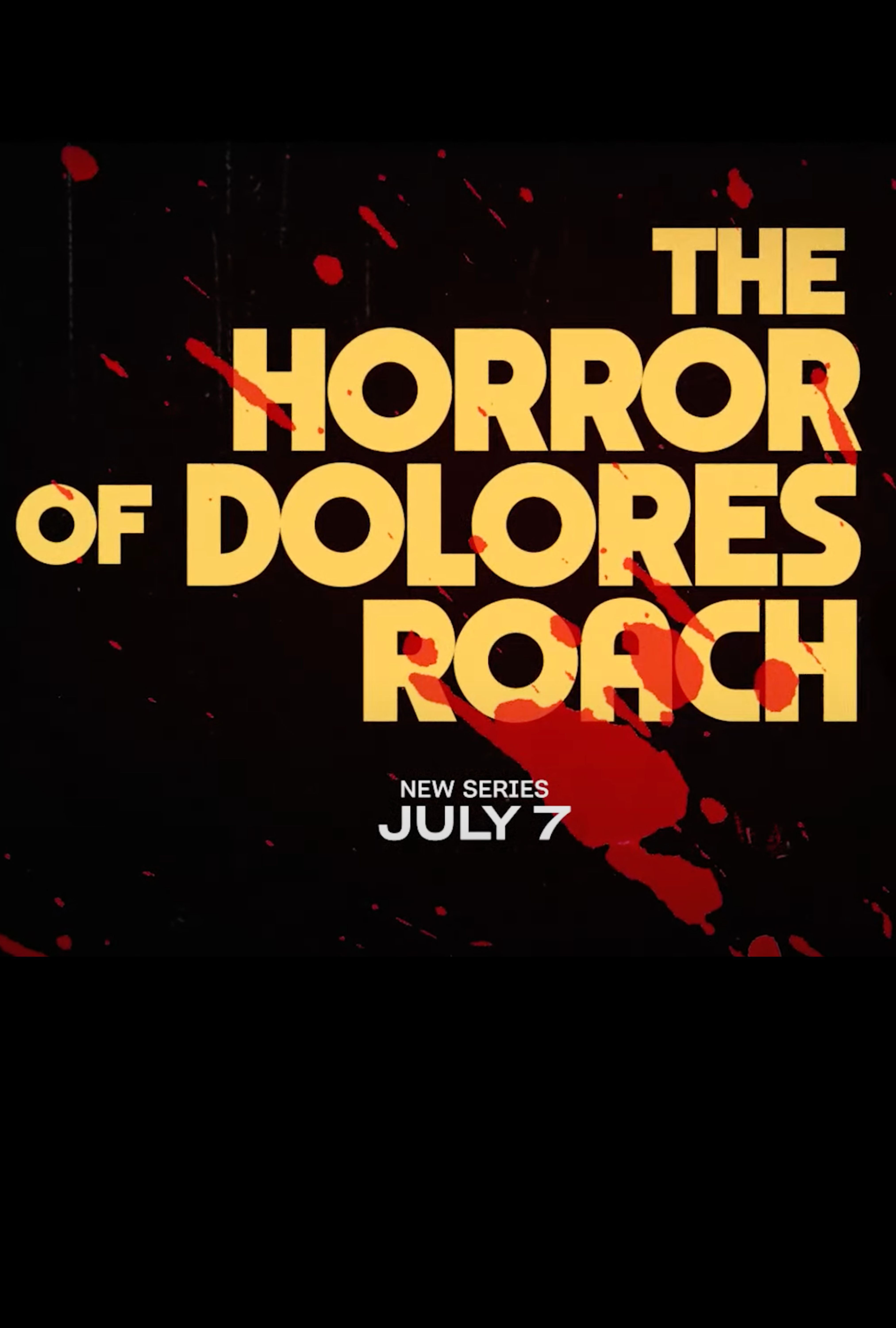 The Horror of Dolores Roach
Release Date

2023-07-7

Cast

Justina Machado, Kita Updike, Alejandro Hernandez, K. Todd Freeman

Genres

Comedy, Horror

Seasons

1

Creator

Aaron Mark
Read Our ReviewBased on the off-broadway play Empanada Loca that was adapted into an audio drama, The Horror of Dolores Roach is a dark horror comedy that's not for the faint of heart. Justina Machado (One Day at a Time) takes the lead as Dolores Roach, a woman who just served a 16-year bid in prison for an unjust weed bust who accidentally kills an abusive massage client. Machado kills it, elegantly bringing to life the many layers of the character who has to balance the heaviness of living in a world that's left her behind with a can-do attitude as she desperately tries to keep her life together. The story being loosely based on The Legend of Sweeney Todd presents an interesting twist on the Demon Barber's tale, as it presents us with a more reluctant and sympathetic hero who we can root for despite the horrors we see throughout the series. Critic Chase Hutchinson praised Machado's performance, stating that she is "what gives The Horror of Dolores Roach its spark" and that she has the ability to be both "delightfully funny and grimly terrifying when she needs to be."
Watch on Prime Video
I'm a Virgo
Rotten Tomatoes: 96% | IMDb: 7.1/10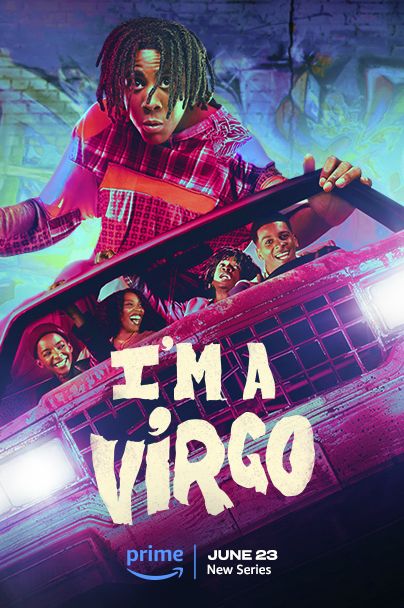 I'm a Virgo
Release Date

June 23, 2023

Cast

Jharrel Jerome, Olivia Washington, Brett Gray, Kara Young, Walton Goggins

Genres

Drama, Comedy, Fantasy

Rating

TV-14

Seasons

1
Read Our Review I'm A Virgo is a delightfully entertaining coming-of-age story created by the visionary mind of Boots Riley (Sorry to Bother You). Starring Jharrel Jerome (Spider-Man: Across the Spider-Verse) as Cootie, a young Black man in Oakland who was raised hidden away due to his unusual height (he's 13 feet tall), I'm A Virgo uniquely blends fantastical ideas with a dark comedy to explore universal themes of finding love and friendship, confronting awkward encounters, and questioning one's place in the world. I'm A Virgo also stars Mike Epps along with Walton Goggins (Ant-Man and the Wasp) as a superhero named The Hero. – Yael Tygiel
Watch on Prime Video
Shiny Happy People
Rotten Tomatoes: 100% | IMDb: 7.5/10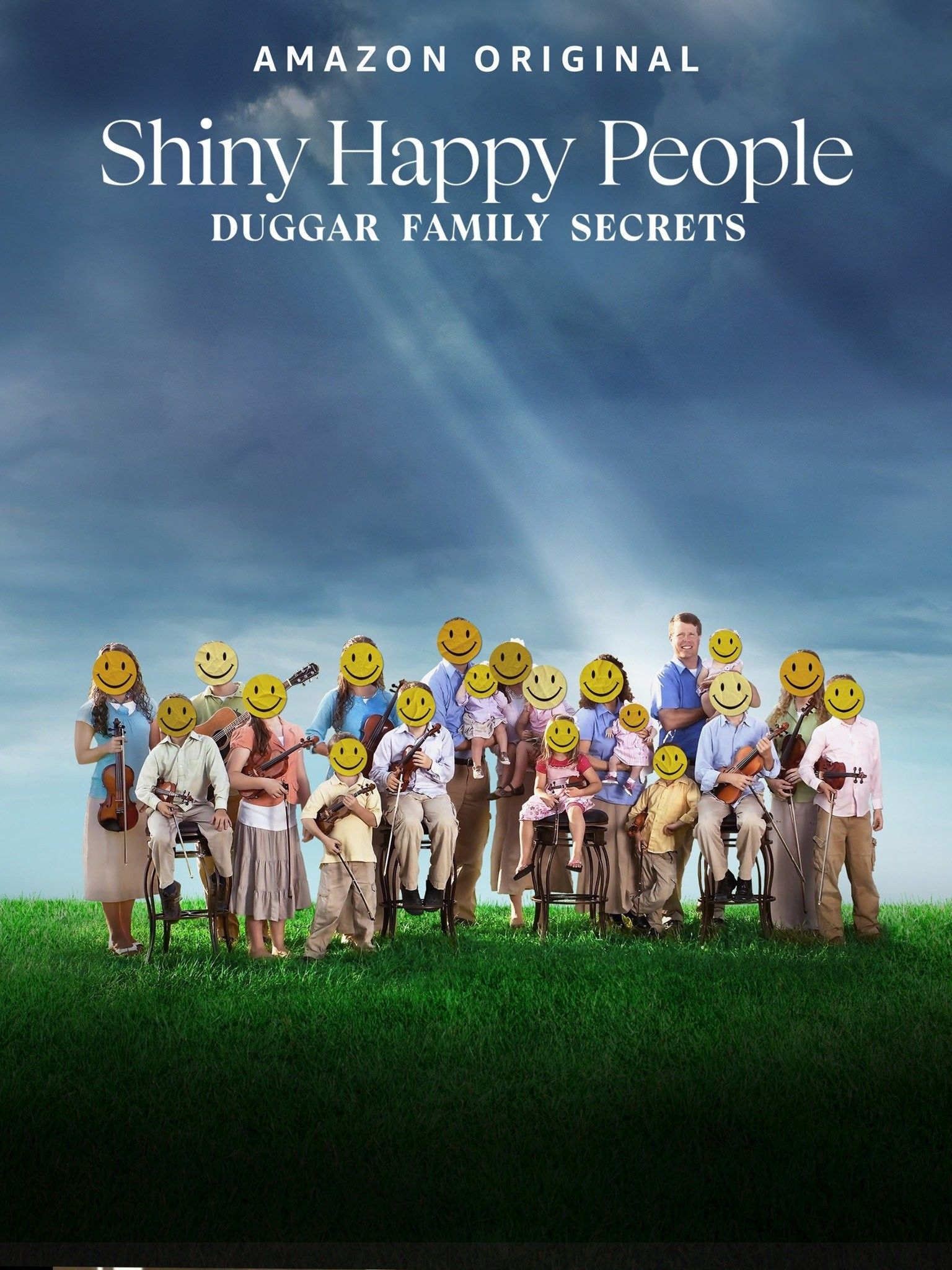 Shiny Happy People: Duggar Family Secrets
Release Date

June 2, 2023

Cast

Jill Duggar, Josh Duggar, Jim Bob Duggar, Michelle Duggar

Genres

Documentary

Seasons

1
Shiny Happy People is a gripping documentary series that reveals the terrifying underbelly of reality TV's mega-family The Duggars. Featuring a raw interview with Jill Duggar Dillard, who shares her own story on the record for the first time, Shiny Happy People exposes the alarming realities of an organization and the upbringing inflicted upon its members. Shiny Happy People not only exposes the sewage beneath the surface of individual families, but the docuseries also unveils the reprehensible actions of a much larger insidious cult, The Institute in Basic Life Principles, disguised as a wholesome religious organization. – Yael Tygiel
Watch on Prime Video
Schitt's Creek
Rotten Tomatoes: 93% | IMDb: 8.5/10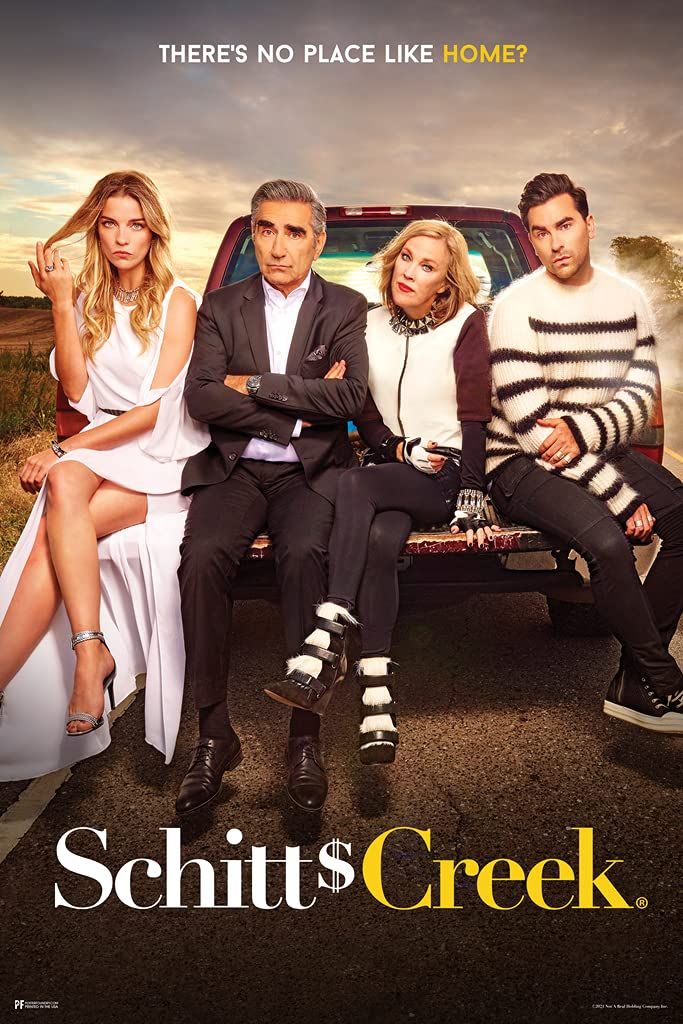 Schitt's Creek
Release Date

January 13, 2015

Cast

Eugene Levy, Catherine O'Hara, Emily Hampshire, Chris Elliott, Jennifer Robertson

Main Genre

Comedy

Genres

Comedy

Seasons

5
Father-son duo Eugene Levy (American Pie) and Dan Levy (Happiest Season) team up to create this Emmy-winning comedy series about a wealthy family who loses everything and is forced to move to the small town of Schitt's Creek to run a shabby hotel. Schitt's Creek has received acclaim for its outstanding direction, clever writing, and exceptional LGBTQI+ representation — all duly earned. But the best part of the series is how those aspects come together to create memorable characters that are as heartwarming as they are hilarious, which is to be expected from such a phenomenal cast that includes Catherine O'Hara (Home Alone), Chris Elliott (Groundhog Day), and Emily Hampshire (12 Monkeys).
Watch on Prime Video
Jury Duty
Rotten Tomatoes: 81% | IMDb: 8.3/10
Jury Duty
Release Date

April 7, 2023

Cast

James Marsden, David Brown, Kirk Fox, Mekki Leeper

Genres

Comedy

Seasons

1

Creator

Lee Eisenberg, Gene Stupnitsky
Read Our Review
Part social experiment, part workplace comedy, Jury Duty is a hilarious reality TV series that places an unsuspecting civilian in a completely fictional courtroom scenario. Co-created by Lee Eisenberg (The Office) and Gene Stupnitsky (Trophy Wife), Jury Duty follows Ronald Gladden as he partakes in jury duty, surrounded by actors working through a fake case. Blending genres like hidden-camera prank shows and true crime documentaries with delightful results, Jury Duty is a modern and more earnest The Joe Schmo Show. Jury Duty features James Marsden (Dead to Me) alongside up-and-coming actors, crafting a perfect concoction of entertainment. Fisher Alexander called the show "the most innovative comedy series in years," stating that "though Jury Duty has all the pieces of a prank show, the series is much more enjoyable to watch due to its framing. The joke is never on Ronald. The cast always pulls any potentially embarrassing or outlandish antics onto themselves, merely providing invitations for Ronald to help them through their troubles. And help he does, because above all else in this show: Ronald is a good guy. This element is key to the show's success in the way it poises Ronald as a hero of human nature." – Yael Tygiel
Watch on Prime Video
Dead Ringers
Rotten Tomatoes: 85% | IMDb: 6.5/10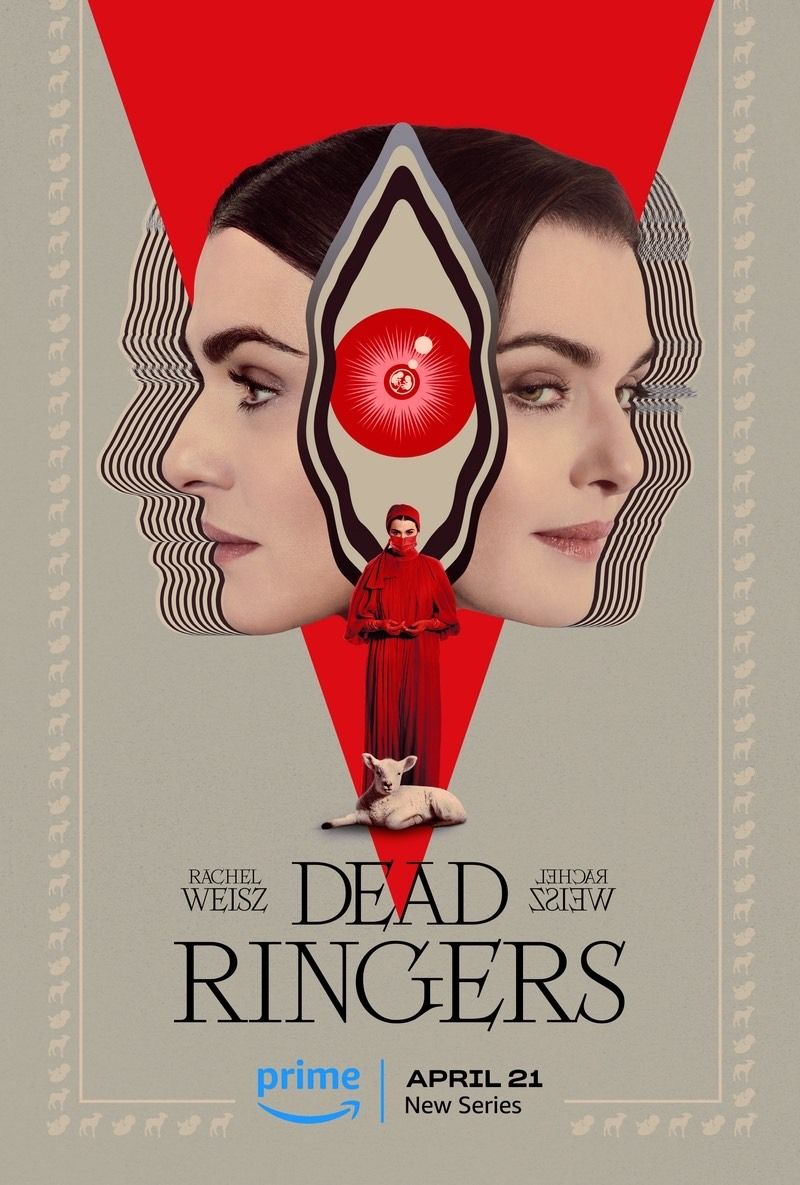 Dead Ringers
Release Date

April 21, 2023

Cast

Rachel Weisz, Emily Meade, Britne Oldford, Kitty Hawthorne

Genres

Drama, Horror, Thriller

Seasons

1

Creator

Alice Birch
Read Our Review
Dead Ringers is an intriguing update of David Cronenberg's 1980s film, switching the lead role from Jeremy Irons to the magnetic Rachel Weisz, who shines as she pulls double duty by playing twins Elliot and Beverly Mantle. Striking an unbelievable balance in tone, Dead Ringers is profound and disturbing yet hilarious, cleverly leading the audience through captivating twists and turns throughout the six thrilling episodes. Supported by Emily Meade, Jennifer Ehle, and Michael Chernus, Dead Ringers maintains a suspenseful undercurrent for the eerie psychological horror, attracting viewers from all genres to stay. Critic Taylor Gates raved about the show, stating that it's "both profoundly disturbing and deeply hilarious" and says the series "proves Rachel Weisz is in a league all her own."– Yael Tygiel
Watch on Prime Video
Swarm
Rotten Tomatoes: 87% | IMDb: 7.2/10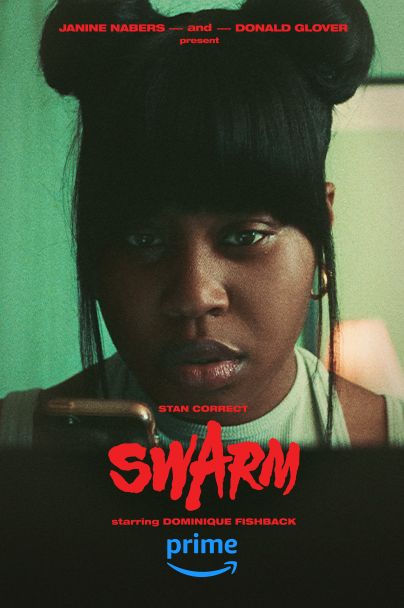 Swarm
Release Date

March 17, 2023

Cast

Dominique Fishback, Chloe Bailey, Nirine S. Brown, Karen Rodriguez

Genres

Comedy, Drama, Thriller

Seasons

1

Creator

Donald Glover, Janine Nabers
Read Our ReviewCo-creators Donald Glover (Atlanta) and Janine Nabers (Watchmen) show us the true meaning of "stanning" in this new horror series about a young woman's obsessive fandom taking a dark turn into violence. Glover and Nabers worked together on Atlanta, which occasionally had elements of horror and surrealism, but now they are diving deep into the genre with Nabers showrunning and Glover directing the first episode. Dominique Fishback (Judas and the Black Messiah) brings her immense talent to the role of Dre, and we get to journey through the recesses of her mind as she strives to get close to Ni'Jah, a fictional popstar that audiences will find closely parallels Beyoncé and her own swarm of dedicated fans. Swarm is seven episodes of absolute madness, and we're here for it. Critic Remus Noronha raved about the series' nuances and themes, stating "the best part of Dre's characterization, which Fishback captures perfectly, is the fact that she's driven as much by loss and grief as she is by her obsession. What makes Swarm stand out, especially when compared to other stories of similar people, is that it does not seek to justify or condemn." – Tauri Miller
Watch on Prime Video
Daisy Jones and the Six
Rotten Tomatoes: 70% | IMDb: 8.1/10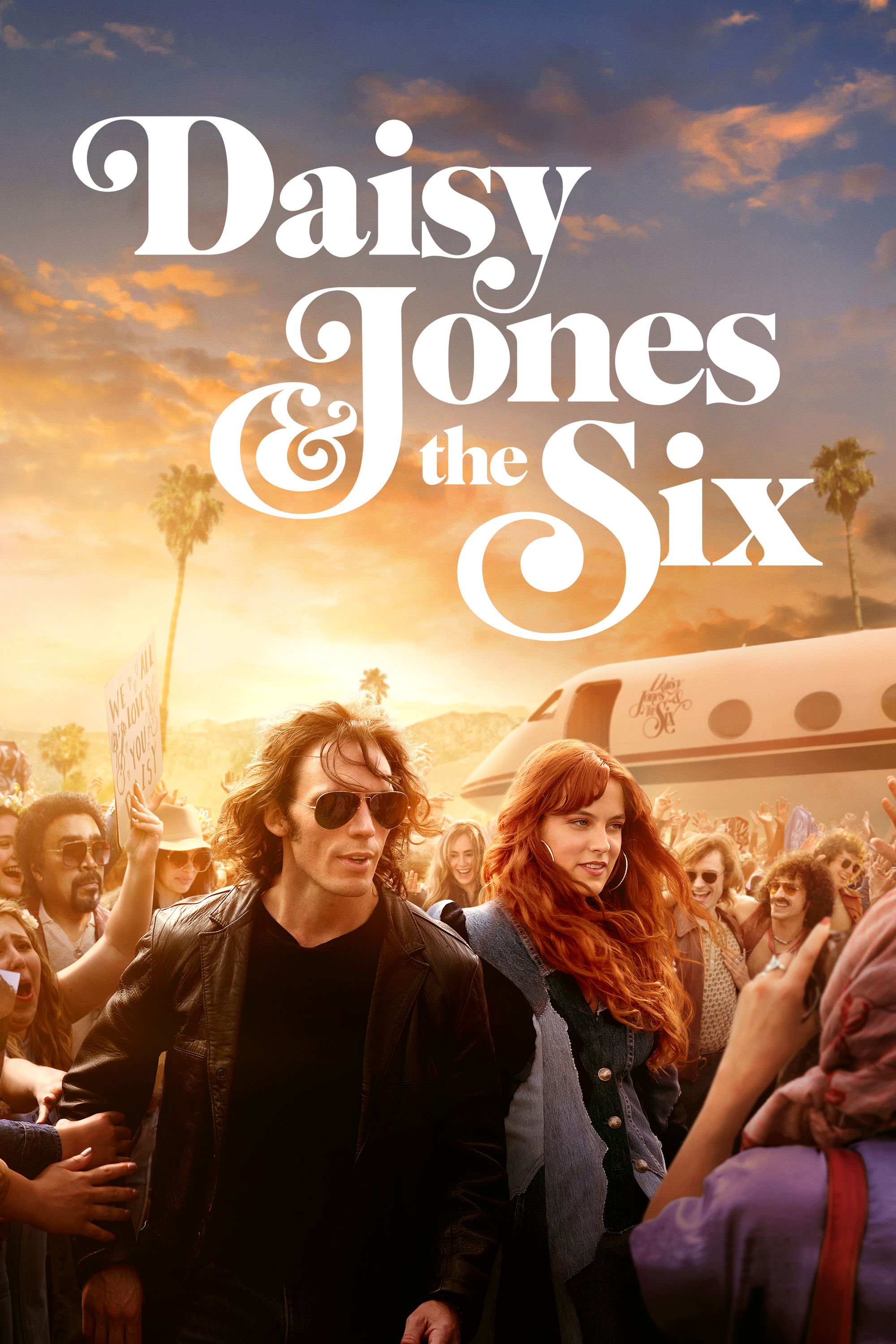 Daisy Jones & The Six
Release Date

March 3, 2023

Cast

Riley Keough, Sam Claflin, Camila Morrone, Suki Waterhouse, Will Harrison, Josh Whitehouse, Sebastian Chacon, Nabiyah Be

Genres

Drama, Music

Seasons

1
Read Our Review
Daisy Jones and the Six is an enthralling 10-episode faux documentary about a fictional band from the 1970s based on the book by Taylor Jenkins Reid and adapted for television by Scott Neustadter and Michael H. Weber (The Disaster Artist). Daisy Jones and the Six stars Riley Keough as Daisy, the frontwoman of the beloved rock band featured in the series, which looks deeply into the creative process and erratic lives of musicians. Daisy Jones and the Six also features Sebastian Chacon (Penny Dreadful: City of Angels), Sam Claflin, and Suki Waterhouse, chronicling the band's tumultuous journey of their rise to stardom. – Yael Tygiel
Watch on Prime Video
Columbo
IMDb: 8.3/10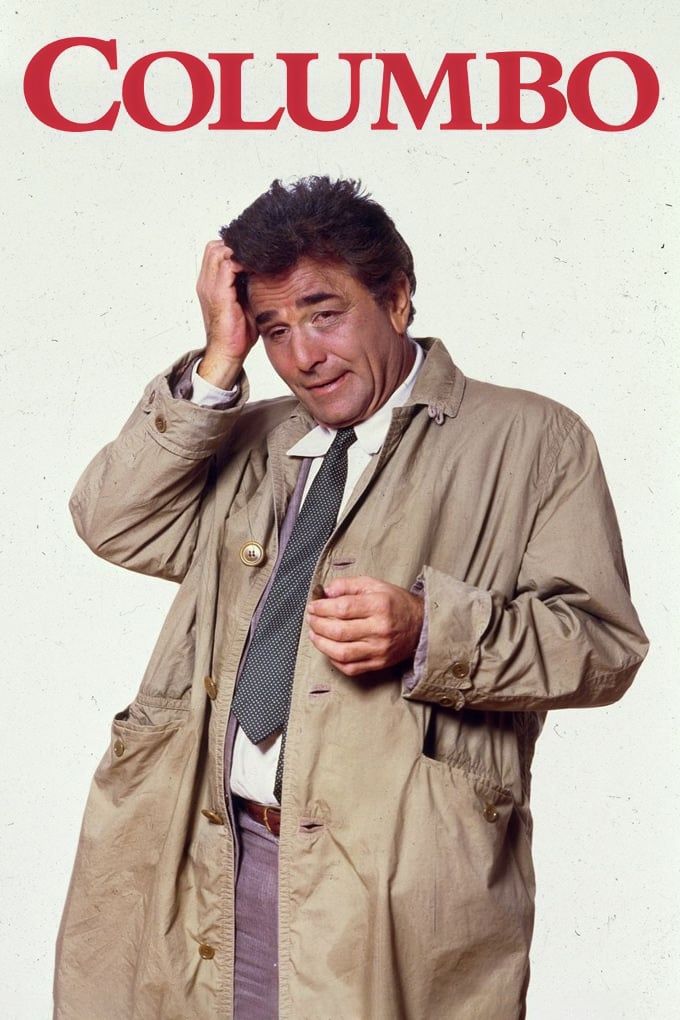 Columbo
Release Date

September 15, 1971

Cast

Peter Falk, Mike Lally, John Finnegan

Genres

Crime, Drama, Mystery

Seasons

7
Peter Falk (The Princess Bride) stars as the most recognizable name in crime television: Columbo. Columbo was a TV series-turned movie-of-the-week created by Richard Levinson and William Link. Exploring how the gentle and patient investigator pieced together the most complex of cases, sometimes with assistance from his adorable pooch, Columbo provided audiences with an intriguing mystery to be solved by a kind man in a memorable beige trench coat with a cigar and an unassuming demeanor. Through years of episodes, Columbo dictated the murder mystery format on television, continuing to influence the genre even decades after the show technically stopped airing. – Yael Tygiel
Watch on Prime Video
Invincible
Rotten Tomatoes: 99% | IMDb: 8.7/10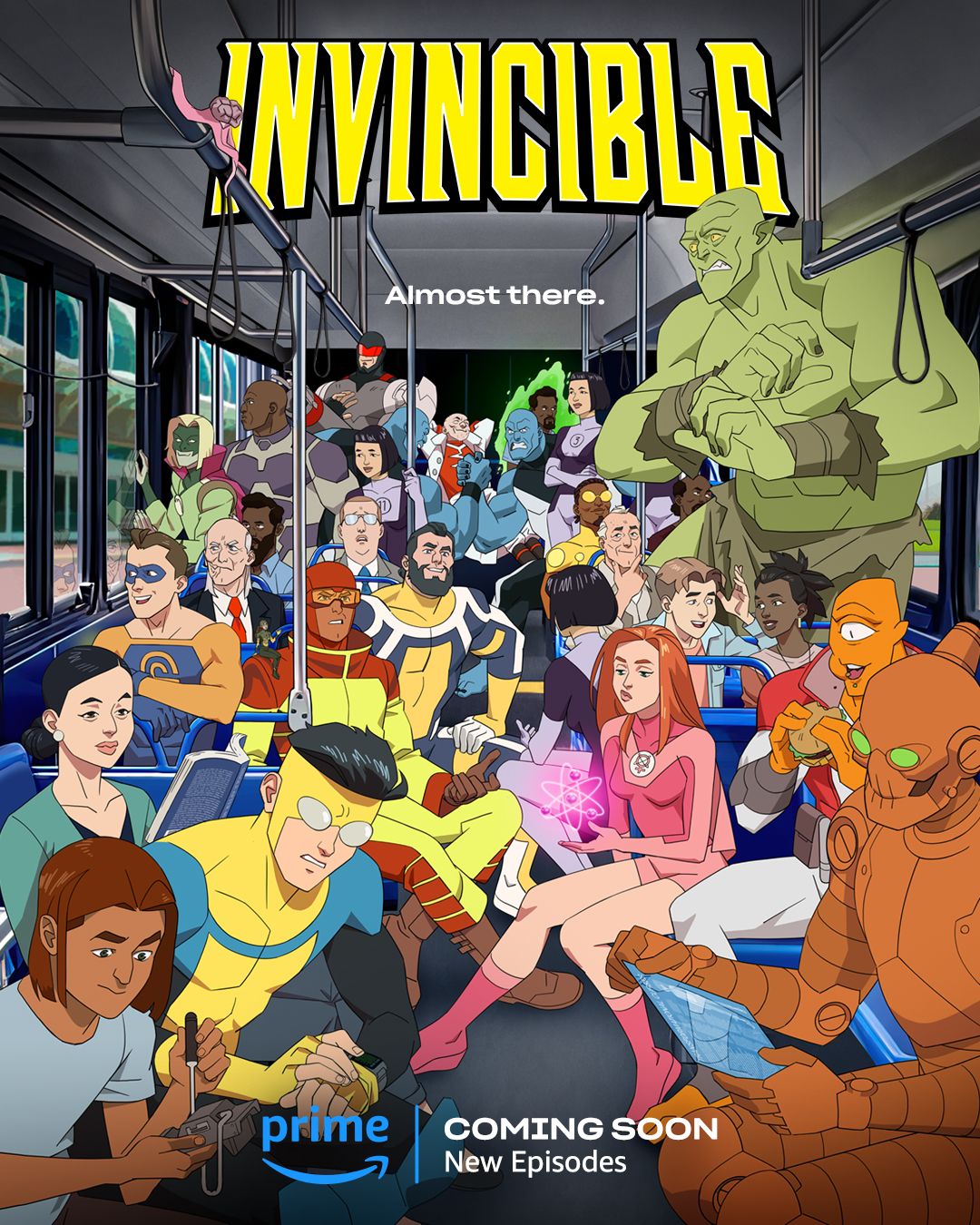 Invincible
Release Date

March 25, 2021

Cast

Steven Yeun, J.K. Simmons

Genres

Science Fiction

Seasons

2

Creator

Robert Kirkman
Read Our ReviewBased on the bloody comic book by Robert Kirkman, who co-created the series with Ryan Ottley and Cory Walker, Invincible is an exciting, violent, and vulgar adult animated series. Invincible follows 17-year-old Mark Grayson (Steven Yeun), son of Earth's mightiest defender Omni-Man (J.K Simmons), as he struggles to control his newly awakened superpowers. Through the impressively graphic and provocative yet all-too-short eight-episode first season, Invincible explores Mark's attempts to prove himself as a hero while wading through heartbreak and teen angst, as well as the dangerous and unfortunate revelation that his father is not the noble "hero" everyone believes him to be. – Yael Tygiel
Watch on Prime Video
Riches
Rotten Tomatoes: 100% | IMDb: 7.2/10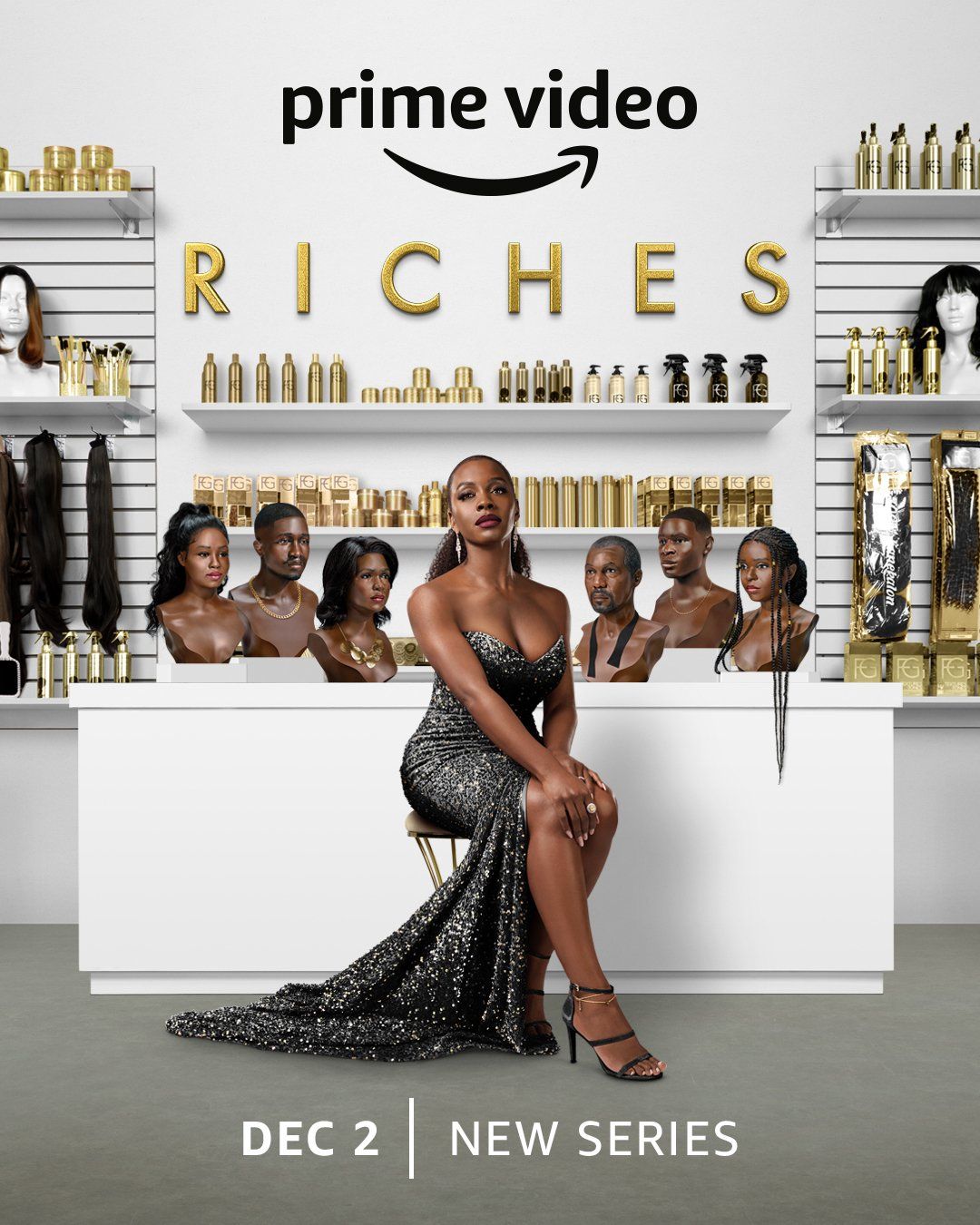 Riches
Release Date

December 2, 2022

Cast

Deborah Ayorinde, Hugh Quarshie

Genres

Drama

Seasons

1

Creator

Abby Ajayi
Read Our ReviewFrom the mind and experience of Abby Ajayi comes the soapy new series Riches, a thrilling and dramatic love letter to Black London. Riches shows off the opulence of the Richards family, as portrayed by the incredibly talented Deborah Ayorinde, Sarah Niles (Ted Lasso), and CJ Beckford, as they navigate their empire. Cleverly following the exploits and ambitions of this wealthy and stylish family, Riches blends the over-the-top drama of Empire with the business savvy of Succession. Riches exposes the collision of personalities that reveal years of secrets and lies within this super-successful family, leaving drama-loving viewers salivating for more. – Yael Tygiel
Watch on Prime Video
Sneaky Pete
Rotten Tomatoes: 96% | IMDb: 8.1/10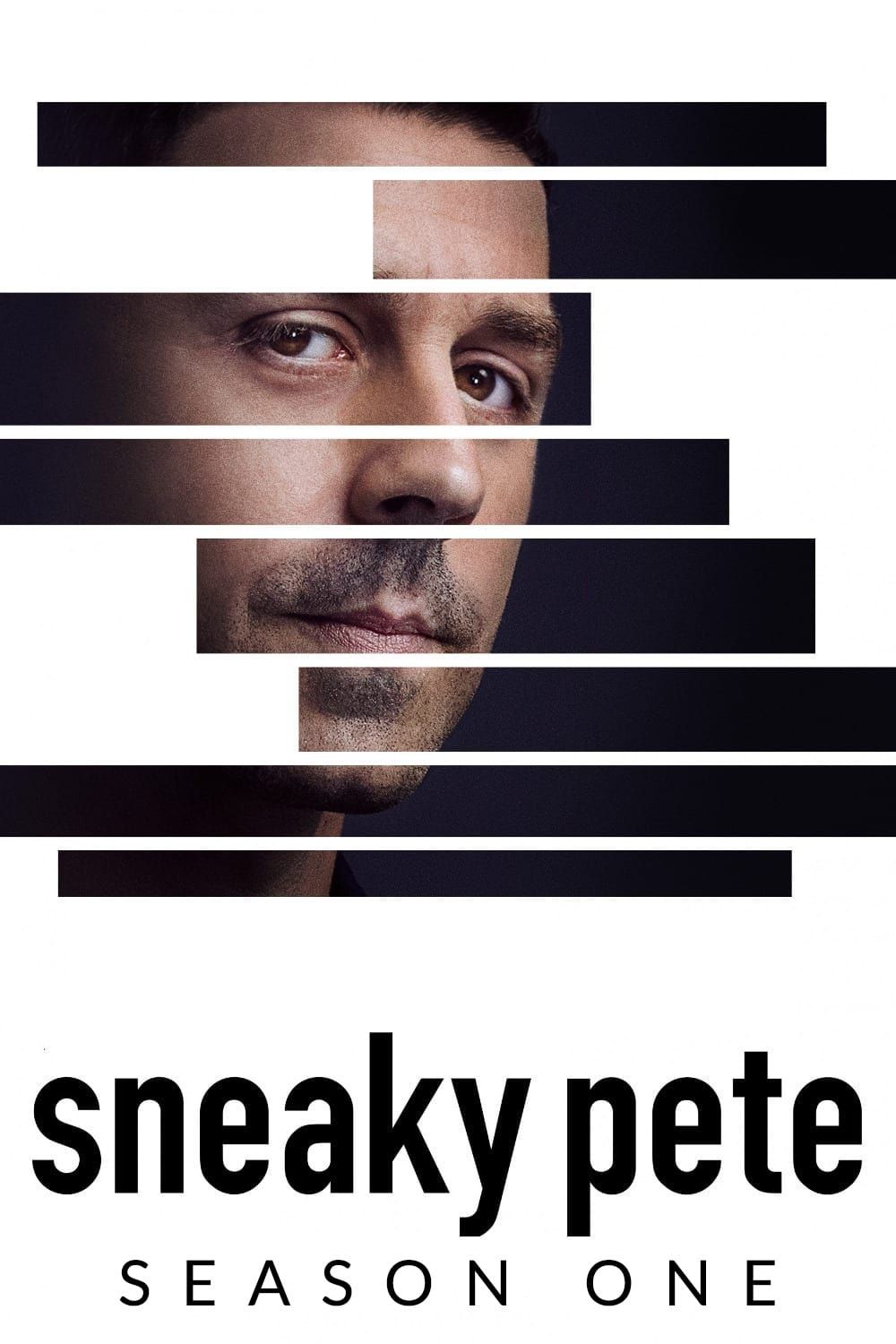 sneaky pete
Release Date

August 7, 2015

Cast

Giovanni Ribisi, Marin Ireland, Margo Martindale, Peter Gerety, Shane McRae, Efrat Dor

Main Genre

Drama

Genres

Drama, Crime

Seasons

3
Read Our ReviewFrom the wickedly clever minds of Bryan Cranston (Breaking Bad) and David Shore (The Good Doctor), Sneaky Pete stars Giovanni Ribisi (The Offer) as a sly con man who assumes the identity of his former cellmate Pete in an attempt to hide from a vicious gangster. A short-lived series, Ribisi's character lacks his usual squirrely demeanor, as the shady world of Sneaky Pete allows him to explore a more calm and composed character. Chameleon character actress Margo Martindale (The Watcher) flourishes as Pete's supportive yet suspicious grandmother, keenly revealing how Sneaky Pete explores the dangers of trusting strangers with secrets of their very own. – Yael Tygiel
Watch on Prime Video
High School
Rotten Tomatoes: 100% | IMDb: 7.7/10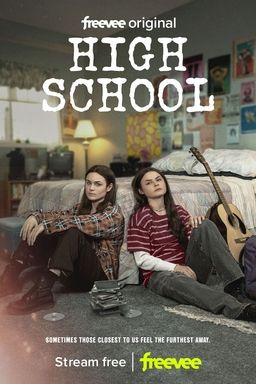 High School
Release Date

October 14, 2022

Cast

Cobie Smulders

Genres

Drama

Seasons

1

Creator

Clea DuVall
Based on the memoir by queer pop duo Tegan and Sara and developed by actor and director Clea DuVall (known for But I'm a Cheerleader, Girl, Interrupted, Happiest Season, and more), High School takes us to Canada in the 90s. The series stars Railey Gilliland as Tegan and Seazynn Gilliland as Sara and focuses on the duo figuring out both their identities and their sound. High School sets itself apart from other teen shows by offering a sophisticated, nuanced, and quieter portrayal of growing up and finding yourself and masterfully weaving together sweetness, relatability, and nostalgia. – Taylor Gates
Watch on Prime Video
Bewitched
IMDb: 7.6/10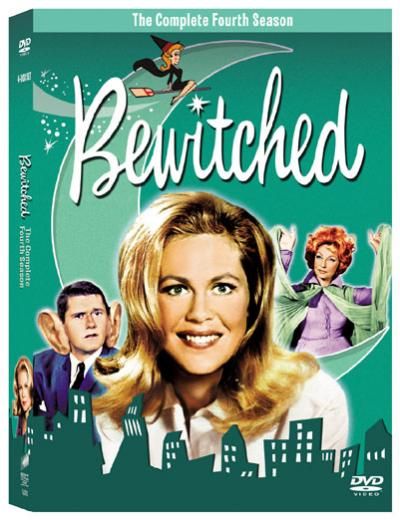 Bewitched
Release Date

1964-00-00

Cast

Elizabeth Montgomery, Dick York, Agnes Moorehead, Dick Sargent, David White

Main Genre

Comedy

Genres

Comedy, Sci-Fi

Creator

Sol Saks
A beloved fantasy series, Bewitched centers around a magical being named Samantha (Elizabeth Montgomery) who falls in love with a human named Darrin (Dick York). After they marry, she attempts to live as a typical suburban housewife – with sometimes disastrous and always hilarious results. Bewitched is a classic sitcom for a reason, as its sharp writing and excellent performance by Elizabeth Montgomery set it apart. – Taylor Gates
Watch on Prime Video
Sprung
Rotten Tomatoes: 82% | IMDb: 8.3/10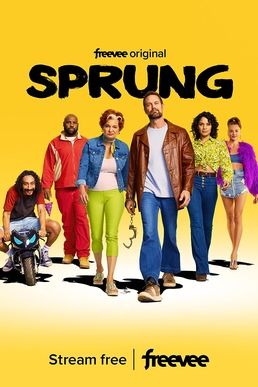 Sprung
Release Date

August 19, 2022

Cast

Martha Plimpton, Shakira Barrera, James Earl

Genres

Comedy, Crime

Seasons

1

Creator

Greg Garcia
Taking place at the beginning of COVID, Sprung follows a group of criminals who are released from prison due to the pandemic. One of these people is Jack (Garret Dillahunt), who now has to figure out where he's going to live. Though he tries to stay on the straight and narrow, this is made more complicated when his former cellmate offers him a room at his mother Barb's house – and a stipulation for staying there is that he must join their criminal enterprise. Hilarious and timely, Sprung is sure to delight fans of Greg Garcia's other shows, My Name is Earl and Raising Hope. – Taylor Gates
Watch on Prime Video
I Love Dick
Rotten Tomatoes: 87% | IMDb: 6.3/10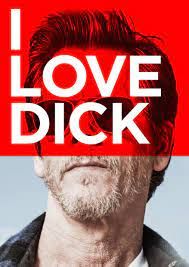 Read Our Review
The Hahnaissance is upon us, and to celebrate, the first order of business is to watch this underrated gem. In addition to Kathryn Hahn, the series stars a fantastic Kevin Bacon and A League of Their Own scene-stealer Roberta Colindrez. The series centers around Chris (Hahn), an unsuccessful, New York-based artist who accompanies her husband Sylvère (Griffin Dunne) to a research fellowship in the small town of Marfa, Texas. There, she becomes infatuated with his fellowship sponsor (Bacon), leading her to write a series of explicit letters she never sends. Touching on themes of marriage and what it means to be an artist, I Love Dick is sophisticated, complex, and riveting. – Taylor Gates
Watch on Prime Video
Harlem
Rotten Tomatoes: 98% | IMDb: 7.2/10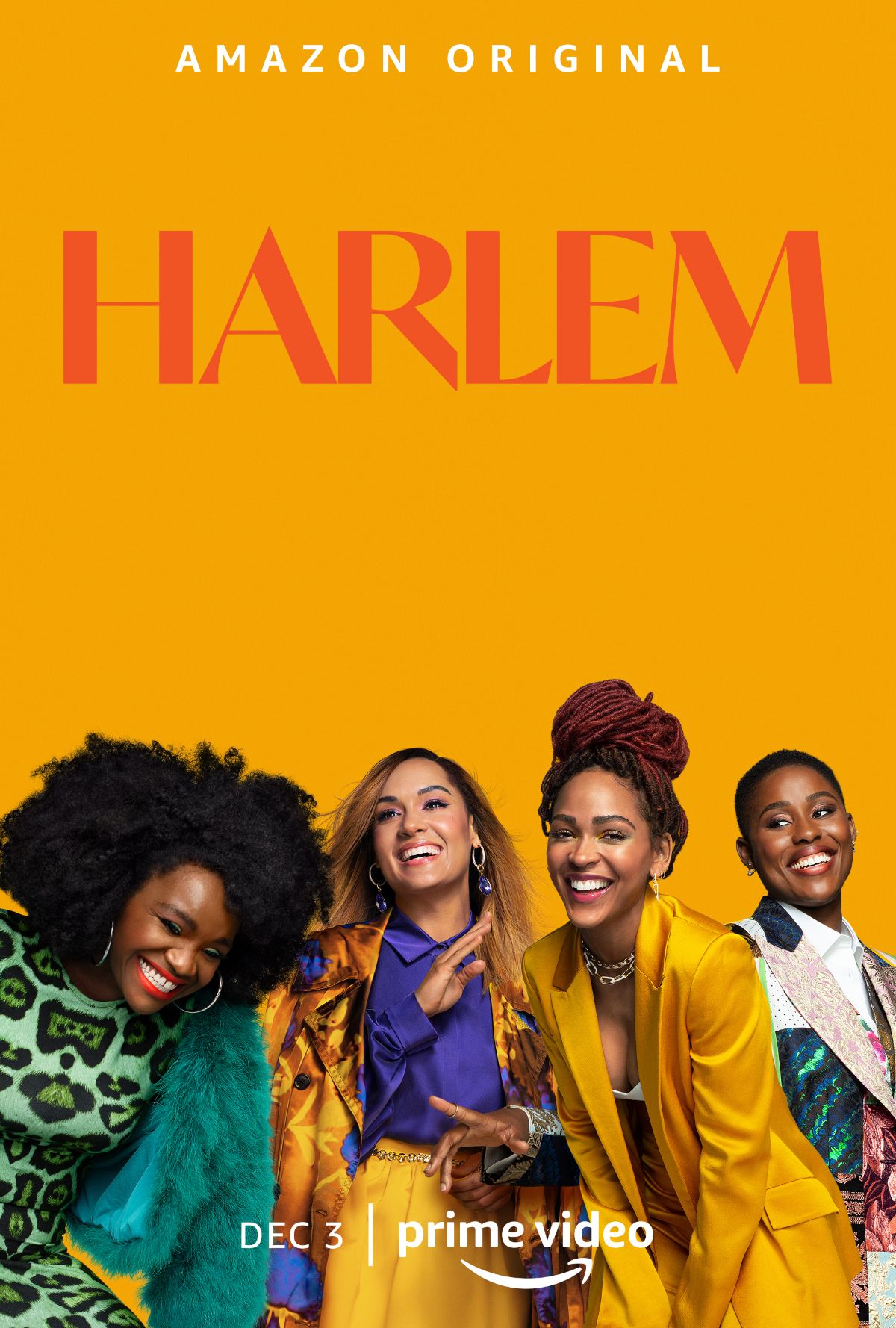 Harlem
Release Date

December 3, 2021

Cast

Meagan Good, Grace Byers, Shoniqua Shandai, Tyler Lepley, Jerrie Johnson

Genres

Comedy

Seasons

1

Creator

Tracy Oliver
Read Our ReviewFans of shows like Insecure and Sex and the City are sure to love Harlem, a series about four thirtysomething women who have been friends since college working to find love and establish their careers in the Big Apple. Though the premise doesn't break any new ground, the writing is genuinely hilarious, and the cast is endlessly charming with great chemistry. Created by the writer of the 2017 hit Girls Trip and produced by Amy Poehler, Harlem is refreshingly comedic, relatable, and joyful. – Taylor Gates
Watch on Prime Video
#Shows #Amazon #Prime #Video #Watch #November