Campaign To Revive One Of Netflix's Most Controversially Canceled Shows Addressed By Creator
Summary
The creator of The OA, Brit Marling, expresses her gratitude towards fans for their passionate campaign to revive the show.
Marling appreciates how the show has had a unique and meaningful impact on viewers worldwide.
While the cancellation was disappointing, there is still hope for The OA season 3 if the right conditions and circumstances arise.
The OA creator Brit Marling reacts to the passionate campaign aimed at reviving the Netflix show. First released in 2016, The OA is a sci-fi show about a blind woman who goes missing and then miraculously returns to her community seven years later, with her sight fully restored. A cult favorite, it ran for two seasons before being canceled despite its popularity.
Now, Marling, the star and writer behind the series, reacts to the campaign to bring back The OA after its 2019 cancellation. In an interview with Vulture, Marling expressed her gratitude towards the fans from all over the world, whose experience with the show she calls "actually beautiful." Check out her full quote below:
I was in airport security the other day and it was very sweet — somebody stopped me and said, "I just want you to know I signed three different petitions to bring back The OA." I was like, "Thank you!" And then I walked a bit and somebody else grabbed me from behind, and was like, "I thought you were the OA, but you're not the OA." And I was like, "Oh, I get that all the time." I think I had glasses on.

It's strange when something gets canceled but is watched by millions of people the world over. OA fans don't come to you with a sense of wanting to take a selfie or a picture. They come with a feeling of, "Oh, that show did something unique for me." I was in a remote town in Norway and people there knew the movements. I was driving in rural Texas and people there knew the movements. That's actually beautiful. I've never seen it as negative. I think other people who read the comments get more frustrated on my behalf. Sometimes people will be in the comments like, "Just let her move on and live her life!" But I don't feel that. Because I understand that it was a feeling that they're after, and that it's hard to find. And I feel that too. Maybe it will come back and then they'll just be like, "We've been waiting! And it's shit!"
The OA's Controversial Cancellation Explained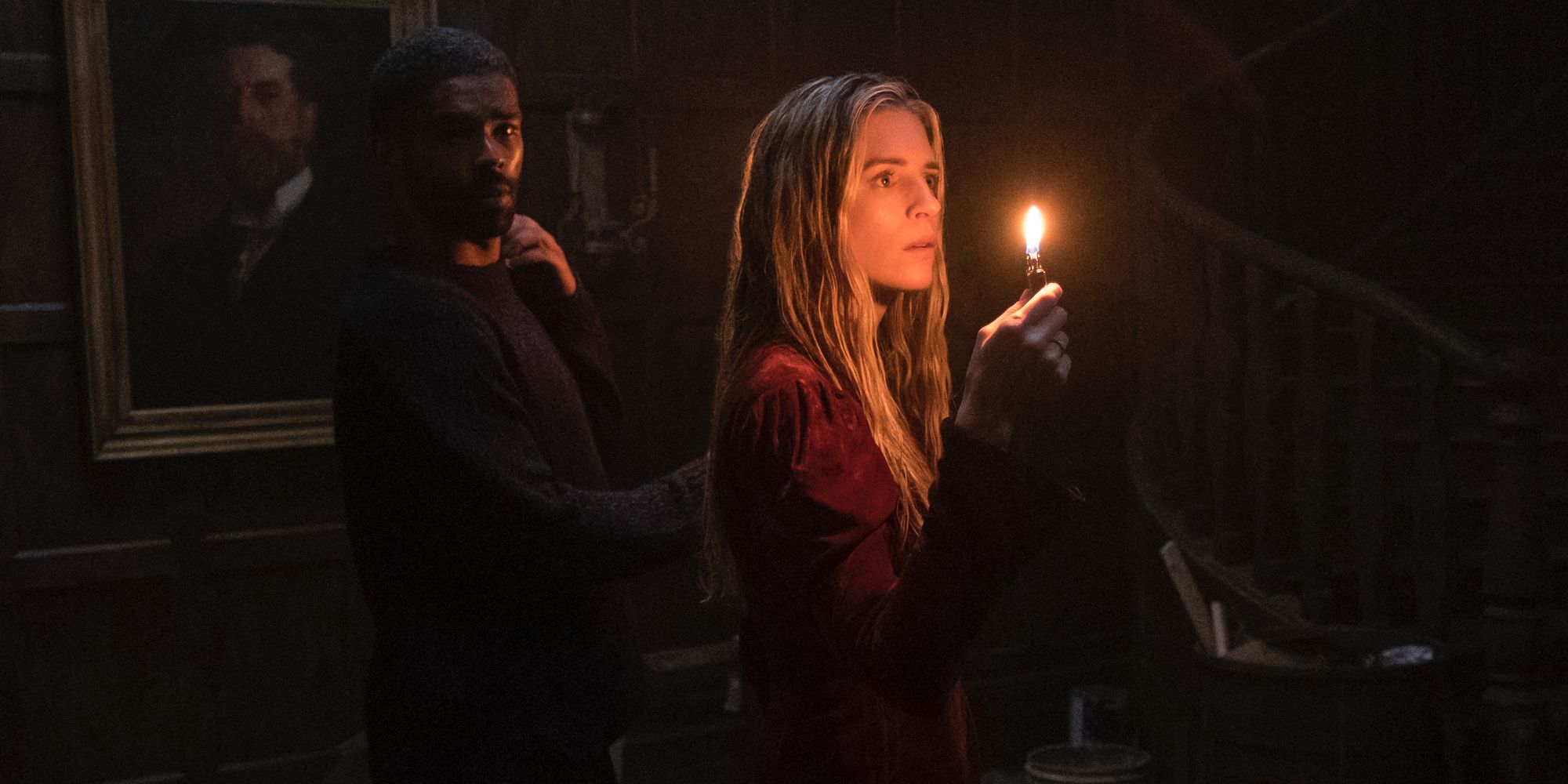 The OA was critically acclaimed during the time of its release, with an avid fanbase among its millions of viewers. Season 2 set up a grand, reality-bending third season as the show introduced the concept of multiversal time travel. The OA was even reported to have plans for a five-season arc. For that reason, many viewers were shocked and disappointed when Netflix canceled The OA prematurely in 2019 after just two seasons.
Four years after the cancellation, The OA has recently piqued the interest of audiences once more, as the show's creators and Netflix executives are speaking out about it. Netflix exec Cindy Holland, for example, said that cancelling The OA was a "sad experience" that was unfortunately necessitated by the show's high budgetary demands. Following this statement, Marling expressed her grief that Netflix could not figure out how to "monetize" an original project like The OA, which joined the growing list of shows being cancelled early by the service.
Netflix has prompted backlash for cancelling popular shows such as Warrior Nun, Shadow & Bone, and Lockwood & Co.
While the cancellation is still disappointing to many, not all hope is lost. Marling has previously pointed to the show's "huge and loyal following" as a reason that The OA season 3 might happen if "the right conditions and circumstances come again." The creator's most recent statement echoes this optimism, as she says, "Maybe it will come back." If Netflix were to have a change of heart, there would certainly be a smattering of fans at the ready for The OA season 3.
Source: Vulture
#Campaign #Revive #Netflixs #Controversially #Canceled #Shows #Addressed #Creator