Every Singer & Musician In Trolls Band Together
Summary
Trolls Band Together takes the musical element of the franchise to the next level with a boy band reunion and a star-studded cast of musicians.
Justin Timberlake's involvement in the film is special as it reunites him with his iconic boy band NSYNC, highlighting his success as both a singer and actor.
The film features a variety of musical talent, from established solo artists like Camila Cabello and Troye Sivan to former NSYNC members and rapper Kid Cudi, offering recognizable voices and enjoyable songs for audiences.
Trolls Band Together, the third installment in the animated franchise, has an all-star cast that includes several popular musicians. DreamWork's adventure comedy series has always been music-centric. Still, the third movie takes the musical element to the next level, by including a much-awaited boy band reunion, and some of the biggest names currently in pop. The film also includes actors like Anna Kendrick, Daveed Diggs, and Andrew Rannells who, while known primarily for acting, are talented singers on both the stage and screen. They contribute their voices to Trolls Band Together's songs, but so too do many professional musicians.
Trolls Band Together focuses on Branch as he goes on a quest to reunite his former band. A fitting story, since 20 years after releasing their last album, NSYNC has reunited for the film, and released a new song, "A Better Place". Every member of the band has a role in the film, but so does a plethora of other musical talent. This includes a few returning members from previous movies in the franchise to new roles for major music stars current and past. And thanks to the movie's musical storyline and cast, audiences are able to hear some recognizable voices as they watch Trolls Band Together.
9
Justin Timberlake As Branch
Solo Artist & Formerly Of NSYNC
Justin Timberlake has been the voice of Branch since the first Trolls film back in 2016, and that film gave him one of his biggest hits with "Can't Stop The Feeling". He returned to headline Trolls World Tour, which gave him a successful animated franchise. However, with this film reteaming him with his iconic boy band, his involvement in this third movie is all the more special. Timberlake has been a huge voice in music for decades, starting with NSYNC, and going into his solo work, but he has also been starring in movies for well over a decade, in films like The Social Network and In Time.
8
Camila Cabello As Viva
Solo Artist & Formerly Of Fifth Harmony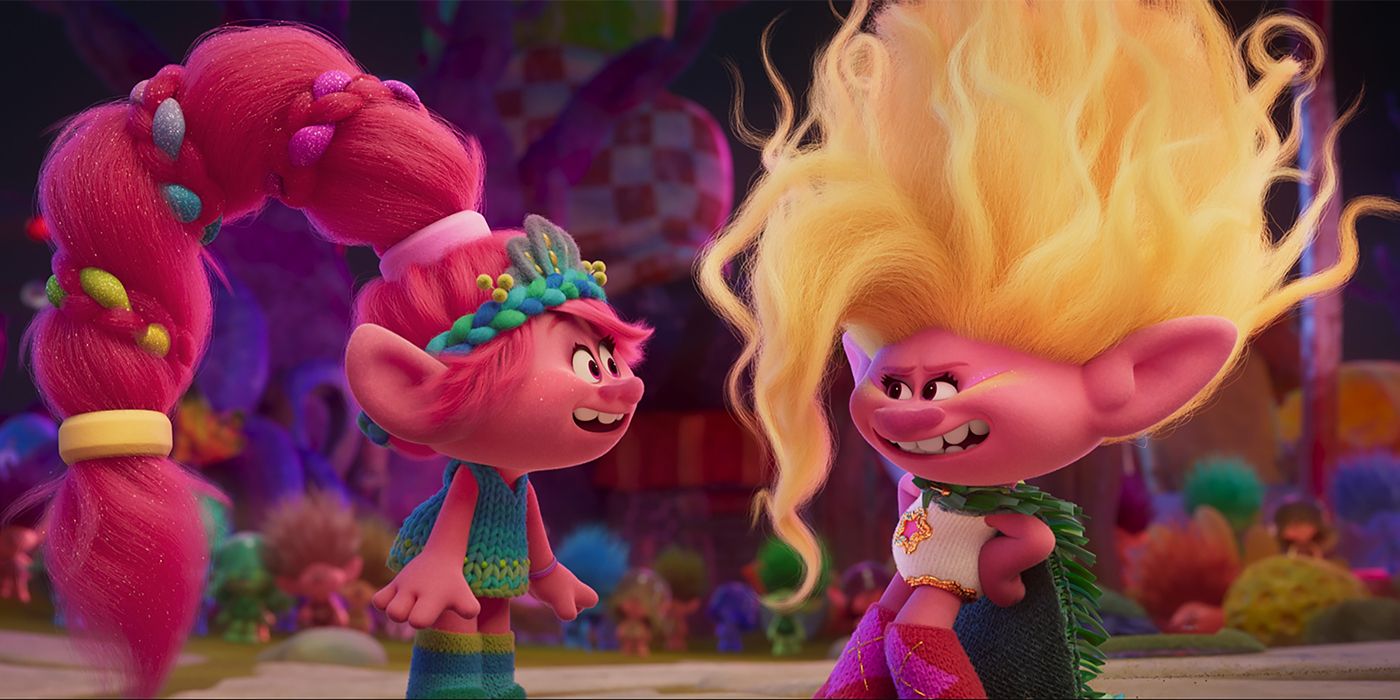 On their adventure, Branch and Queen Poppy also run into Poppy's long-lost sister Viva, voiced by Camila Cabello. The Latin singer/songwriter got her start on The X-Factor, where she was put into the supergroup Fifth Harmony. Cabello then left the group and started her solo career. She's made multiple albums on her own and produced several recognizable hits, like "Havanna" and "Señorita." Recently, Cabello has been much more visible on screen as she starred in the 2021 version of Cinderella and became a coach on The Voice. In Trolls Band Together, Cabello matches the hyperactive, fun-loving nature of Anna Kendrick's Poppy, and of course, gets to sing.
7
Troye Sivan As Floyd
Solo Artist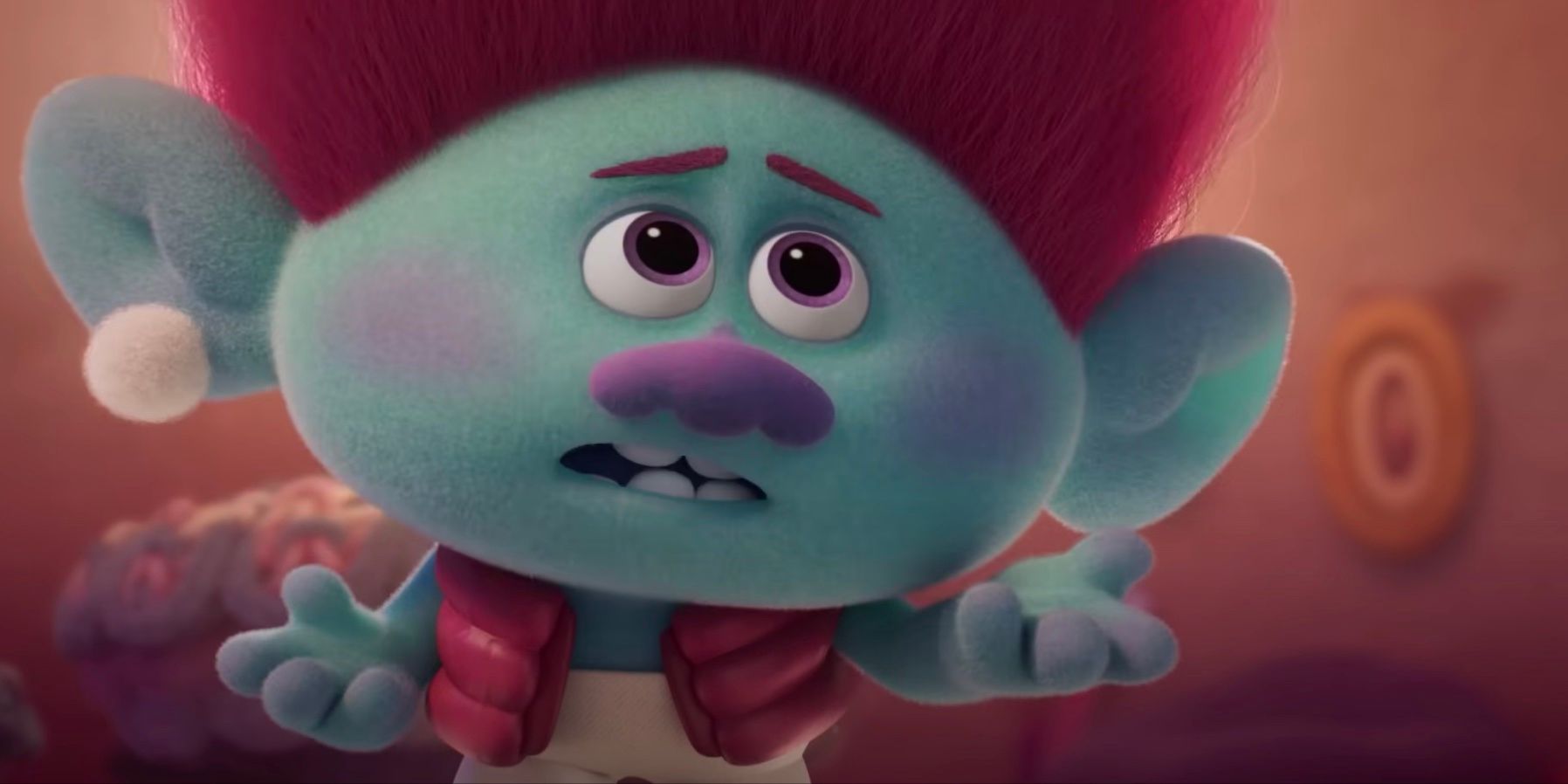 While the film may feature the reuniting of NSYNC, the story focuses on a different band coming back together; BroZone. Australian singer/songwriter Troye Sivan voices Floyd, the second-youngest member of the family, and the one who is abducted at the start of the film. Sivan's music career is just starting with songs like "Rush" and "One of Your Girls." Trolls World Tour is far from his first acting credit, as he has quietly been acting for years. His previous roles include Boy Erased and playing the young Logan in X-Men Origins: Wolverine. Most recently, he had a role in HBO's controversial music series The Idol.
Related: 12 Underrated DreamWorks Movies You Need To Watch
6
Joey Fatone As Ablaze
Formerly Of NSYNC
After BroZone broke up, Branch started another boy band, named Kismet, an in-universe equivalent to NSYNC. At the end of the film, they also reunite to sing "A Better Place", along with BroZone. Joey Fatone plays the purple-skinned and redheaded troll Ablaze. Fatone has been very active since NSYNC broke up, but that has not included making more music as a solo artist. He has instead shifted his attention to acting and presenting. His biggest role has come through the My Big Fat Greek Wedding films, which allowed him to return among My Big Fat Greek Wedding 3's cast in 2023.
5
Kid Cudi As Clay
Solo Rapper
Another superstar joining the Trolls cast is rapper Kid Cudi, who voices Clay, another former member of BroZone, and Branch's older brother. Clay is the fun-loving brother with green hair, and has the nickname "the funny one." Kid Cudi, also known as Scott Ramon Seguro Mescudi, is one of the biggest names in rap and hip-hop working today, but over the past few years, has made several memorable appearances in TV and movies. Cudi made a cameo as himself in comedies like Bill and Ted Face The Music and Jexi, but has also been putting in dramatic work in Westworld and Ti West's X.
4
JC Chasez as Hype
Solo Artist & Formerly Of NSYNC
JC Chasez is another former member of NSYNC who lends his voice to the fictional band of Kismet in Trolls Band Together. The songwriter voices Hype, the green-skinned and blue-haired member of the group. Along with Timberlake, Chasez was one of the lead singers of NSYNC until they broke up in 2002. After that, Chasez went solo, producing albums like Schizophrenic. He then became one of the first judges on America's Best Dance Crew, sticking with the show for seven seasons. Chasez rarely appears in movies, with his last appearance coming in 2017's musical comedy Opening Night.
3
Lance Bass As Boom
Formerly Of NSYNC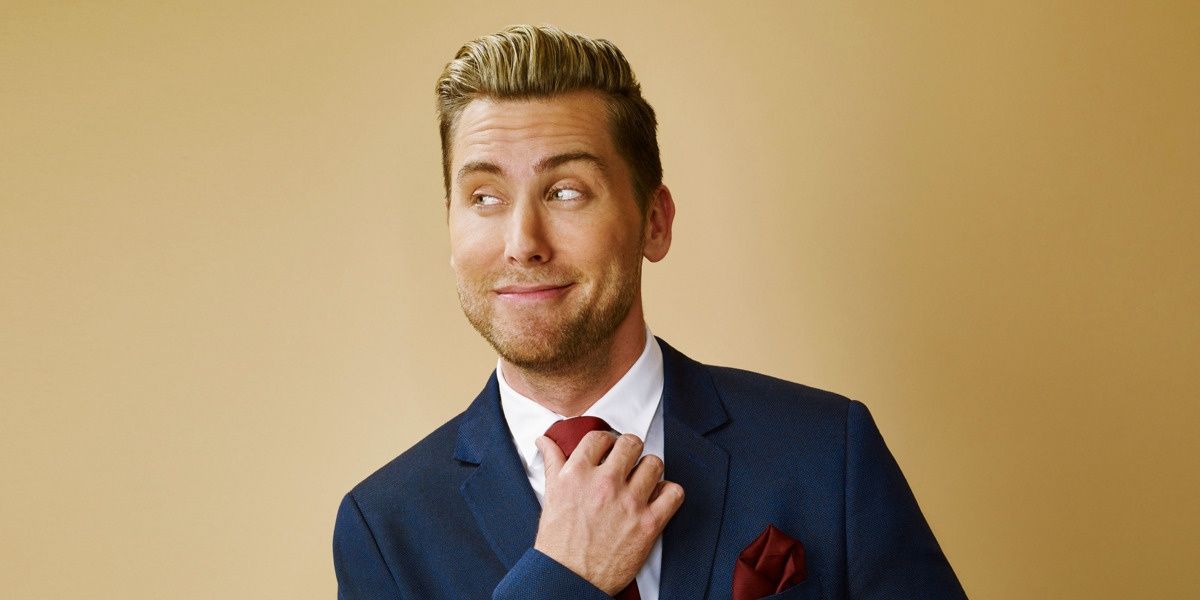 The yellow-skinned and rainbow-haired glitter troll Boom is voiced by NSYNC's Lance Bass. He joined the group late, as NSYNC's original base singer had dropped out, and Bass was a last-minute replacement. Bass hasn't done much solo music since the group was dismembered, but he has kept busy, with appearances in films like Zoolander and starring in season seven of Dancing with the Stars.
2
Anderson .Paak As Prince D
Solo Singer/Songwriter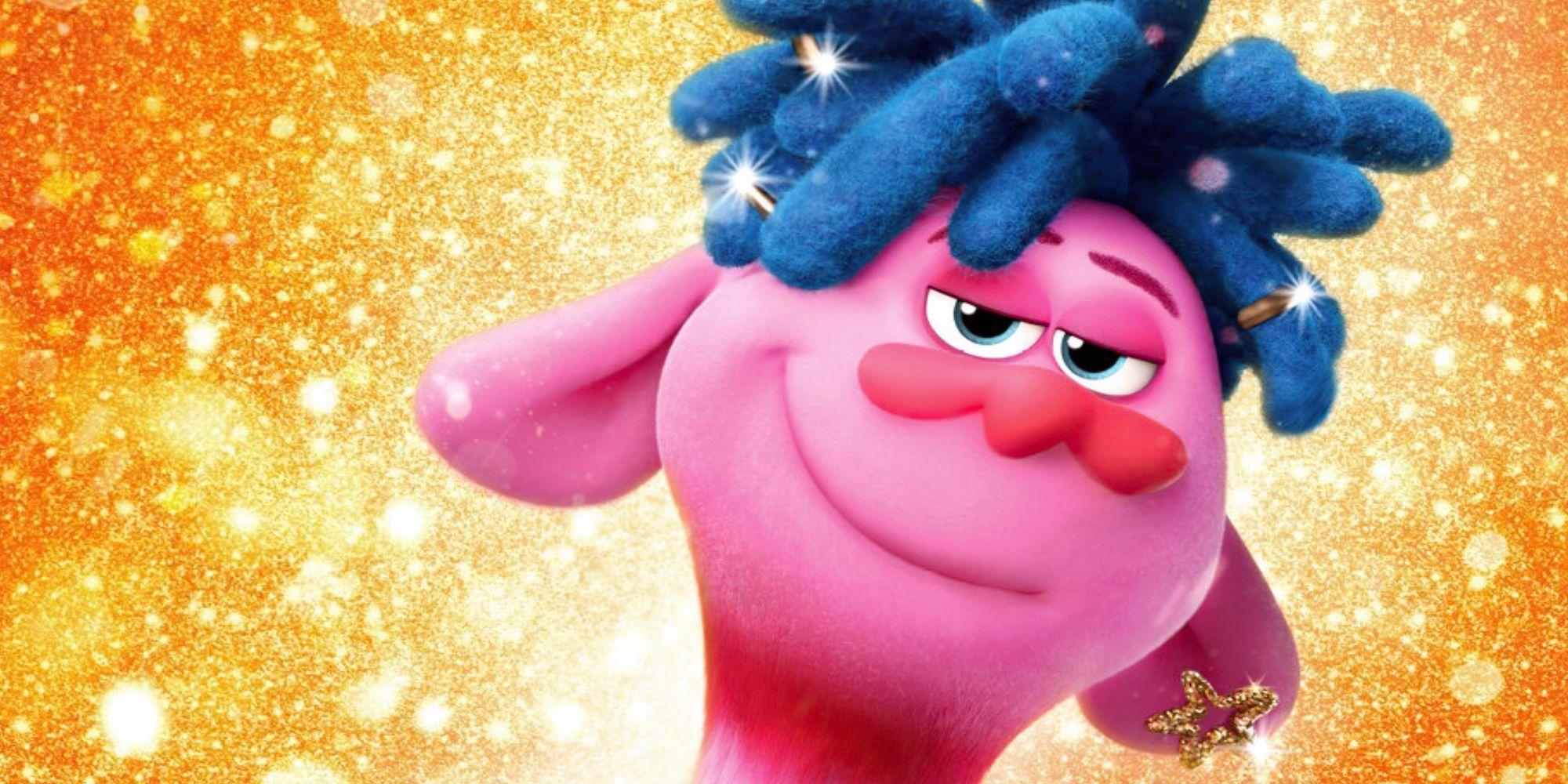 First appearing in Trolls World Tour, Prince Darnell (otherwise known as Prince D), is voiced by R&B singer/songwriter Anderson .Paak. Prince D is the more chilled brother to Cooper, and is one of the funk trolls. .Paak has been making a splash in the hip-hop world for well over a decade but has only recently started acting in the Trolls movies. He does, however, voice the character in two films, as well as the holiday special Trolls Holiday in Harmony.
1
Chris Kirkpatrick As Trickee
Solo Artist & Formerly Of NSYNC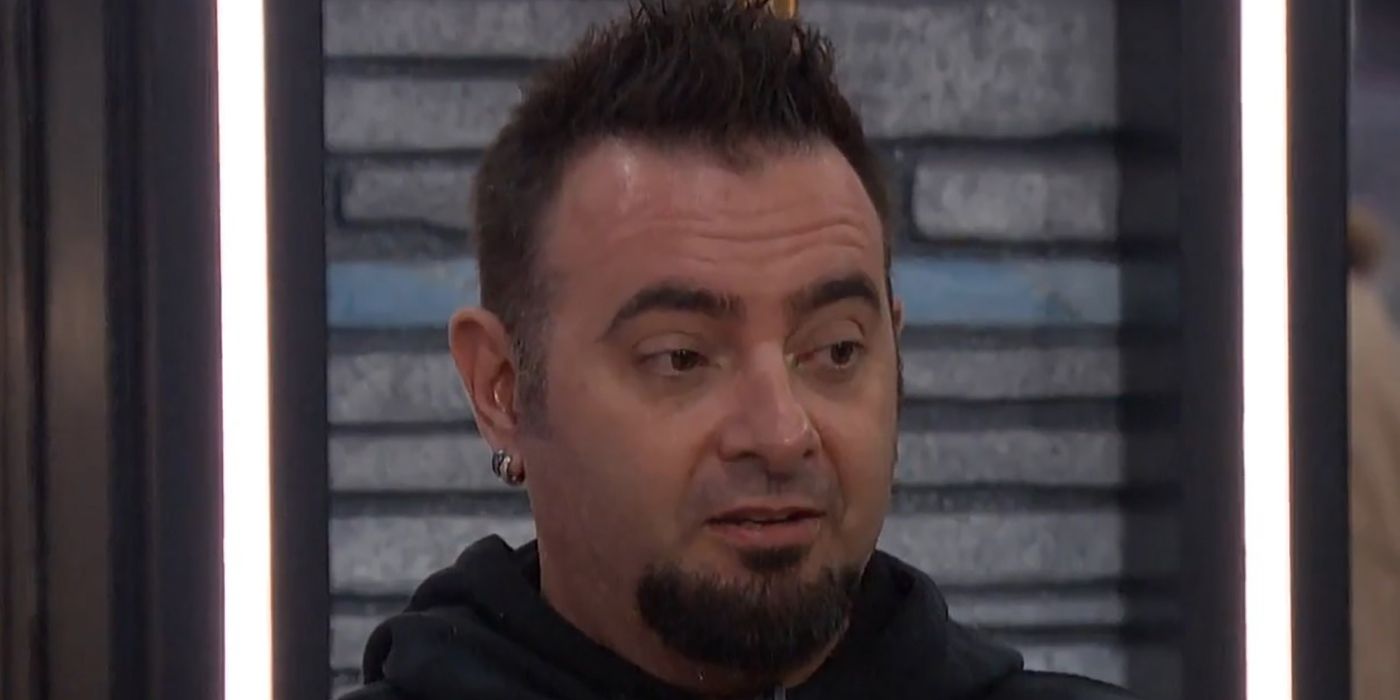 The final member of Kismet is the orange-skinned pop troll Trickee, voiced by Chris Kirkpatrick, the founding member of NSYNC. Kirkpatrick recruited Timberlake and Chasez out of the Mickey Mouse Club and formed one of the most iconic boy bands of all time. Kirkpatrick is no stranger to voicing animated popstars as he memorably made several appearances on The Fairly OddParents as teen sensation Chip Skylark. While NYSNC has made several appearances together since their break up, this is the first time in 20 years they have released music, making Trolls Band Together an important film in pop history.
Trolls Band Together

Release Date:

2023-11-17

Director:

Walt Dohrn

Cast:

Anna Kendrick, Justin Timberlake, Camila Cabello, Eric Andre, Troye Sivan, Kid Cudi, Daveed Diggs, RuPaul, amy schumer

Rating:

Not Yet Rated

Genres:

Animation, Adventure, Musical

Writers:

Jonathan Aibel, Glenn Berger, Elizabeth Tippet

Studio(s):

DreamWorks Animation

Distributor(s):

Universal Pictures

prequel(s):

Trolls, Trolls World Tour

Franchise(s):

Trolls
#Singer #Musician #Trolls #Band