Goosebumps Season 2 Gets Update From Producers After Cliffhanger Ending
The article contains major SPOILERS for Goosebumps episode 10, "Welcome to Horrorland".
Summary
The executive producers are cautious about the show's future, but they are pleased with the finale and hopeful for a Goosebumps season 2.
The second season may explore the consequences of the events in the season 1 finale and delve into the personal developments and relationships of the characters.
The first season of Goosebumps has received positive feedback and performed well in terms of viewership, making its renewal chances seem optimistic.
The producers of Goosebumps offer an update on a season 2 renewal. Since its arrival on Disney+ and Hulu in October, the new Goosebumps show has received generally positive reviews and performed well in terms of viewership. Looking at the Nielsen streaming data, which is tracked with a bit of a delay, the young adult horror drama was viewed for 594 million minutes across its first six episodes and very nearly rose to the top of Nielsen's charts. Disney has also highlighted the show's strong viewership in official press releases, making its renewal chances seem optimistic.
During an interview with Decider after the Goosebumps season 1 finale, executive producers Hilary Winston, Nick Stoller, and Rob Letterman were cautious about a potential season 2. Winston, who also serves as showrunner, says the focus is on celebrating the first installment and its finale. But she adds, "We all have our fingers and everything else crossed." Stoller, who developed the show with Letterman, strikes a similar note in the quote below:
Hilary Winston: We have no idea at this point, and we're just so happy that the finale is airing. Everybody's gonna get to see this work. It's one of those things where you're like, "Let's enjoy all of this hard work before we start talking about more hard work." But we all have our fingers and everything else crossed.

Nicholas Stoller: Early on, since we're making this for Disney+, we were like, "How far should we go with the horror?" And they said, "Let us tell you when you've gone too far." So we went for it and made it as scary as we wanted it to be. Disney was really very supportive of it. But we also were staying true to the books. You know, the books aren't like Saw. So, it would have been weird if we gone too far. We let the books guide us to what we wanted it to be.
What To Expect From Goosebumps Season 2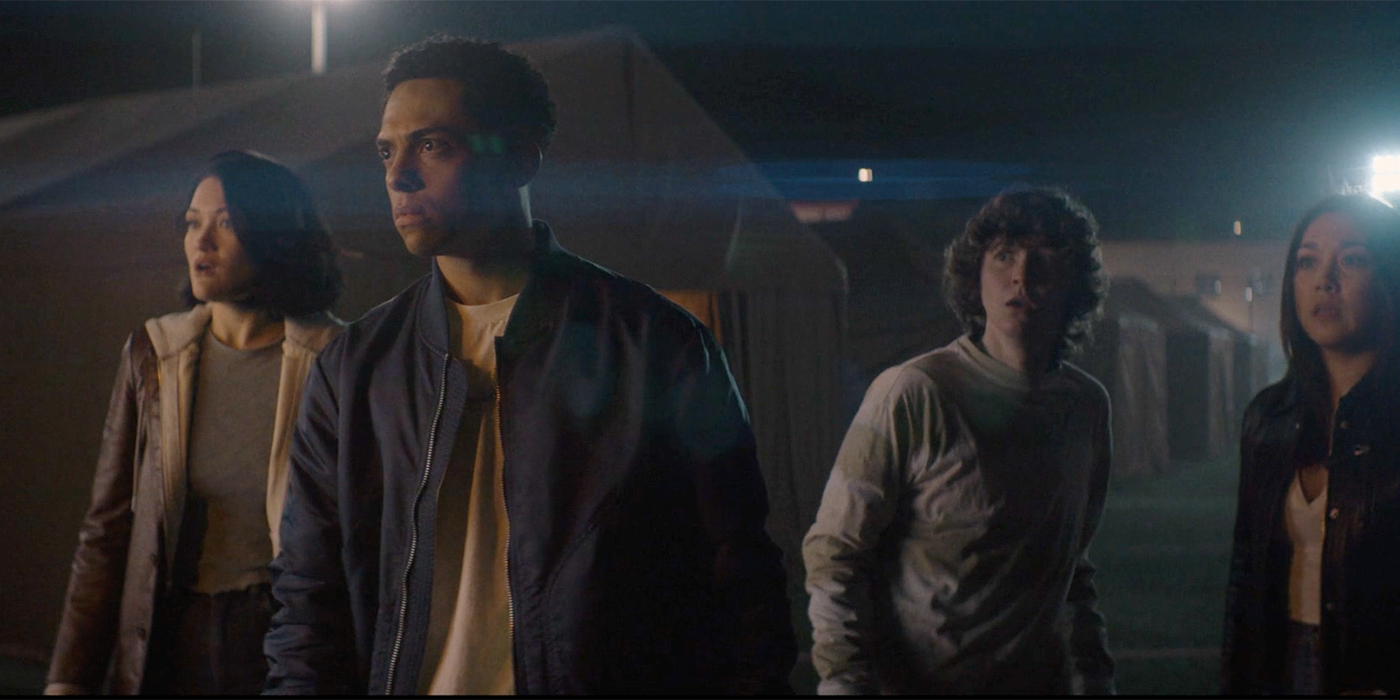 The last episode of season 1, titled "Welcome to Horrorland", which is written by Stoller and Letterman, with David Grossman directing, focuses on the show's core group working to save the town of Port Lawrence from the evil plans of Kanduu (Chris Geere), an evil magician who has possessed Slappy the Dummy. Kanduu has some twisted ideas about causing immense suffering to alleviate further suffering, which manifests in turning the town's citizens into dummies. Kanduu is eventually defeated, though not without a cost.
Isaiah (Zack Morris) takes the bullet for Margot (Isa Briones), saving her from a rampaging Kanduu. In turn, Margo uses Kanduu's dark magic to resurrect Isaiah who would have likely died otherwise. The cost of this would likely be explored fully in Goosebumps season 2. There's also the other tease of Mr. Bratt still seeing Kanduu in the mirror, so it's possible the villain isn't completely vanquished.
There's also plenty of personal angst for a Goosebumps season 2, starting with how Margot moves away from Lucas (Will Price) and realizes that she wants to be with Isaiah. James (Miles McKenna) and Isabella (Ana Yi Puig) also have their developments and potential relationships that have been teased and could be further explored if the horror drama is renewed. Though Disney+ have yet to announce the renewal, continued strong viewership in the season 1 finale could be the vote of confidence needed for the streaming service to move forward.
Goosebumps season 1 streams on Disney+ and Hulu.
Source: Decider
Goosebumps (2023)

Release Date:

2023-10-13

Cast:

Justin Long, Ana Yi Puig, Miles McKenna, Will Price, Zack Morris, Isa Briones, Rachael Harris, Rob Huebel

Genres:

Comedy, Horror

Rating:

TV-PG

Seasons:

1

Story By:

R.L. Stine

Writers:

Nicholas Stoller, Rob Letterman, Kevin Murphy

Streaming Service(s):

Disney Plus, Hulu

Franchise(s):

Goosebumps

Showrunner:

Kevin Murphy
#Goosebumps #Season #Update #Producers #Cliffhanger