Home for Christmas' — Trailer, Cast, and What to Expect
Get ready to spread the Christmas cheer with Apple TV+'s Hannah Waddingham: Home for Christmas! Emmy-winning star Hannah Waddingham invites audiences to join her for a holiday musical special, recorded live in front of an enthusiastic audience at the London Coliseum. Ushering in the holiday season with joy and music, Waddingham is joined by an equally talented bunch of musicians and dancers, promising a festive treat that combines the magic of the season with the talent of the actress and singer.
Although Waddingham gained massive attention for playing Rebecca Wilson in the Emmy Award-winning series Ted Lasso, the actress is also known for her impressive singing chops. Most recently, Waddingham joined former co-star Jason Sudeikis for a duet at a charity concert, belting out "Shallow" from the 2018 remake of A Star Is Born. Their show turned out to be a viral success, raising more than "anything they could have imagined" for Steps of Faith.
So get ready to bring on the holiday cheer and sing your heart out! Here's everything we know about Hannah Waddingham: Home for Christmas.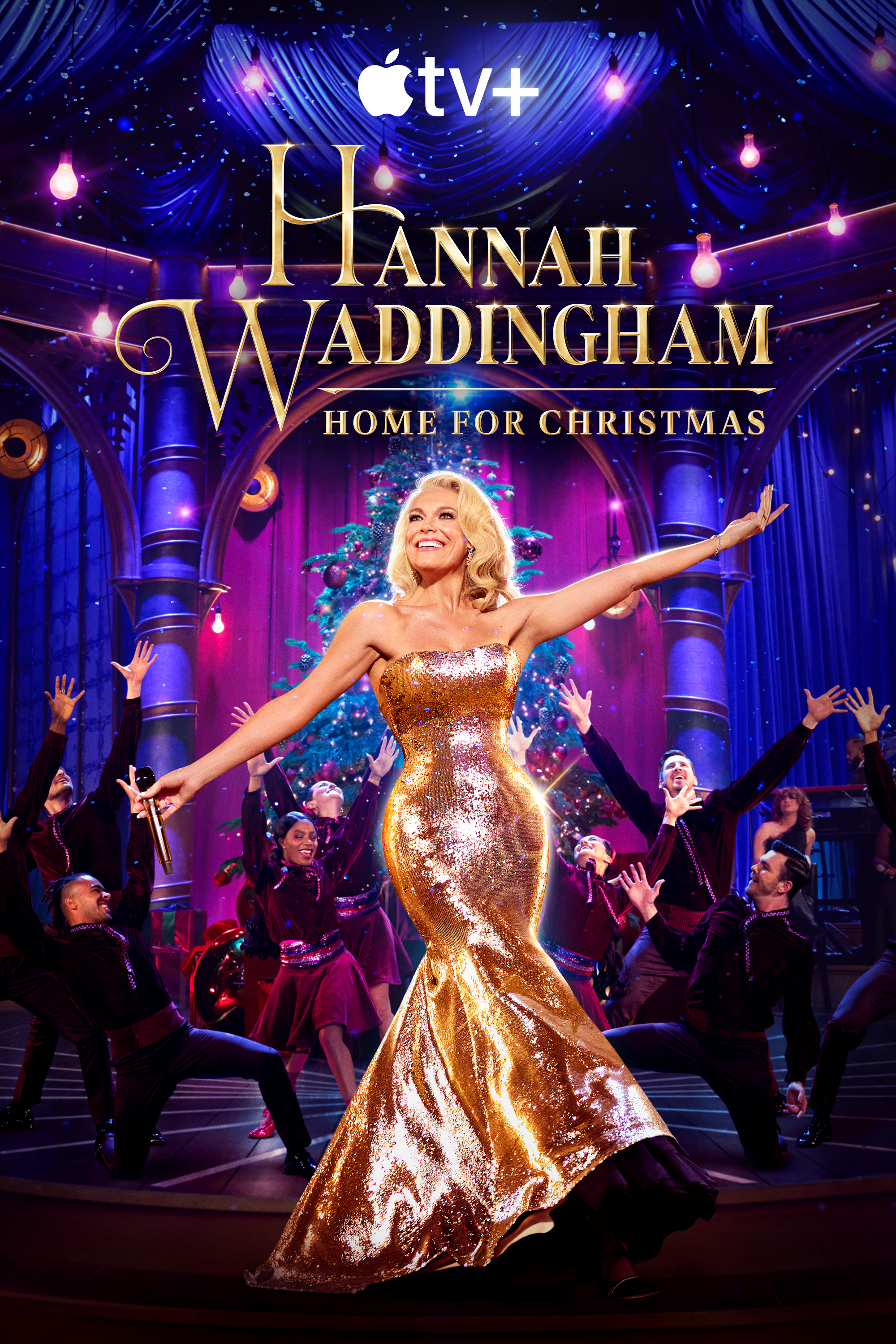 Hannah Waddingham: Home for Christmas
Release Date

November 22, 2023

Director

Hamish Hamilton

Cast

Hannah Waddingham, Phil Dunster, Luke Evans, Leslie Odom Jr.

Main Genre

Holiday

Filming Locations

London Coliseum
When Is 'Hannah Waddingham: Home for Christmas' Releasing on Apple TV+?
Hannah Waddingham: Home for Christmas premieres globally on November 22, 2023, exclusively on Apple TV+. The live soundtrack will also be available on all music streaming platforms via Platoon on November 22, allowing audiences to replay Waddingham's stunning Christmas repertoire anytime they want. Currently, Waddingham's performance of "What Christmas Means To Me" is available as a single.
Watch on Apple TV+
News of the original holiday special first made headlines back in April 2023. This obviously isn't the first time Waddingham has worked on an Apple TV+ project, considering her fan-favorite role in Ted Lasso, having played Rebecca Welton for three consecutive seasons on the show. Rebecca's no-nonsense demeanor first comes across as intimidating, especially since she's the owner of a fictional English Premier soccer league. But Waddingham's take on Rebecca offers the character a more nuanced layer, showing that the big boss sometimes has her vulnerabilities and isn't afraid of showing them to the world. Waddingham's performance scored her an Emmy Award for Outstanding Supporting Actress in Comedy Series in 2021 and the Critics' Choice Television Award for Best Supporting Actress in a Comedy Series in 2021 and 2022.
Watch the Trailer for 'Hannah Waddingham: Home for Christmas'
'Tis the season to be jolly! Things are looking very merry in the trailer for Hannah Waddingham: Home for Christmas. With her stunning gold dress and infectious smile, Waddingham's stage presence alone brings an eruptious applause from the massive crowds in The Coliseum in London, one of London's oldest and most treasured theaters. As audiences are welcomed to Waddingham's festive extravaganza, the actress-slash-singer leaves no time for waiting and immediately gets on with the show. Accompanied by her fellow musicians and dancers, Waddingham effortlessly belts into joyous renditions of beloved Christmas classics, and the show gets even better when a couple of surprise guests make an appearance on stage.
Who's Appearing In 'Hannah Waddingham: Home for Christmas'?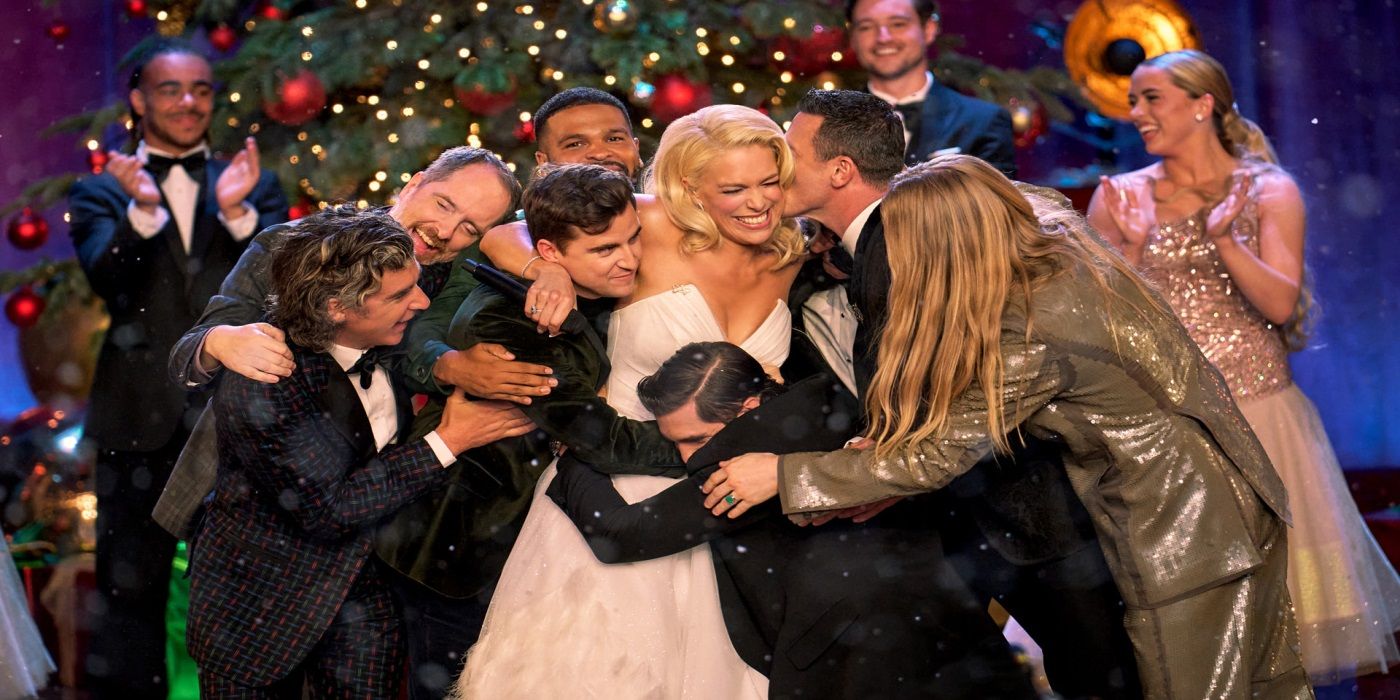 Waddingham is taking center stage in her Christmas musical special. Although her role in Ted Lasso garnered her much acclaim, Waddingham has an extensive acting portfolio to boot. Audiences may recognize her for playing the bell-ringing "shame nun" in Season 5, Episode 7 of the HBO series Game of Thrones. On top of that, she plays Sofia Marchetti in Netflix's Sex Education, one of Jackson's mothers.
The actress's musical ability didn't pop up out of nowhere. In addition to her TV appearances, Waddingham is no stranger to the world of theater. Having appeared in a couple of West End shows, she had a role in the 2010 Regent Park revival of Into the Woods and played The Wicked Witch of the West in The Wizard of Oz. She also appeared as an ensemble member in the 2012 film adaptation of Les Misérables.
But Waddingham's not the only one getting merry on stage. Accompanying her is a live 18-piece band, the English National Opera, The Fabulous Lounge Swingers, and the London Gay Men's Chorus. If that's not enough to keep the Christmas spirit rolling, guest stars like Sam Ryder, Luke Evans, Leslie Odom Jr., Phil Dunster, and the Ted Lasso cast surely will.
What Is 'Hannah Waddingham: Home for Christmas' About?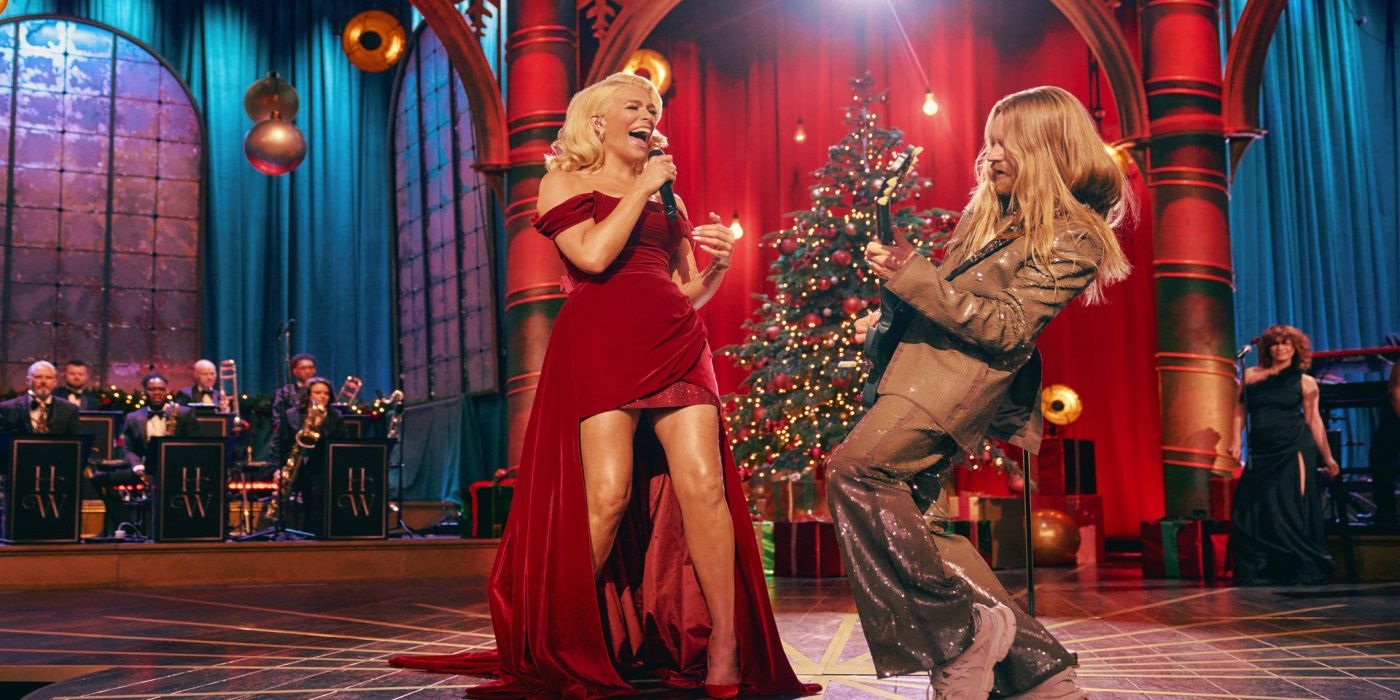 Hannah Waddingham: Home for Christmas is a testament to the actress's love for Christmas. In a conversation with Billboard, Waddingham has expressed that she still feels like a little girl enamored by the magical spirit of the holiday season. The actress hopes that her special will bring in the festive cheer to anybody, no matter their age.
"I wanted the special to be something for everyone. I wanted a little boy or a little girl to go look at the background and go, 'Wow.' I want people to fall in love with the band. I want people to fall in love when they do a wide shot of the theater. I want people to shut their front doors, sit in front of the TV and feel hugged and loved and feel like they can smile and share something with a family, at any age, from four to 94."
Who Is Making 'Hannah Waddingham: Home for Christmas'?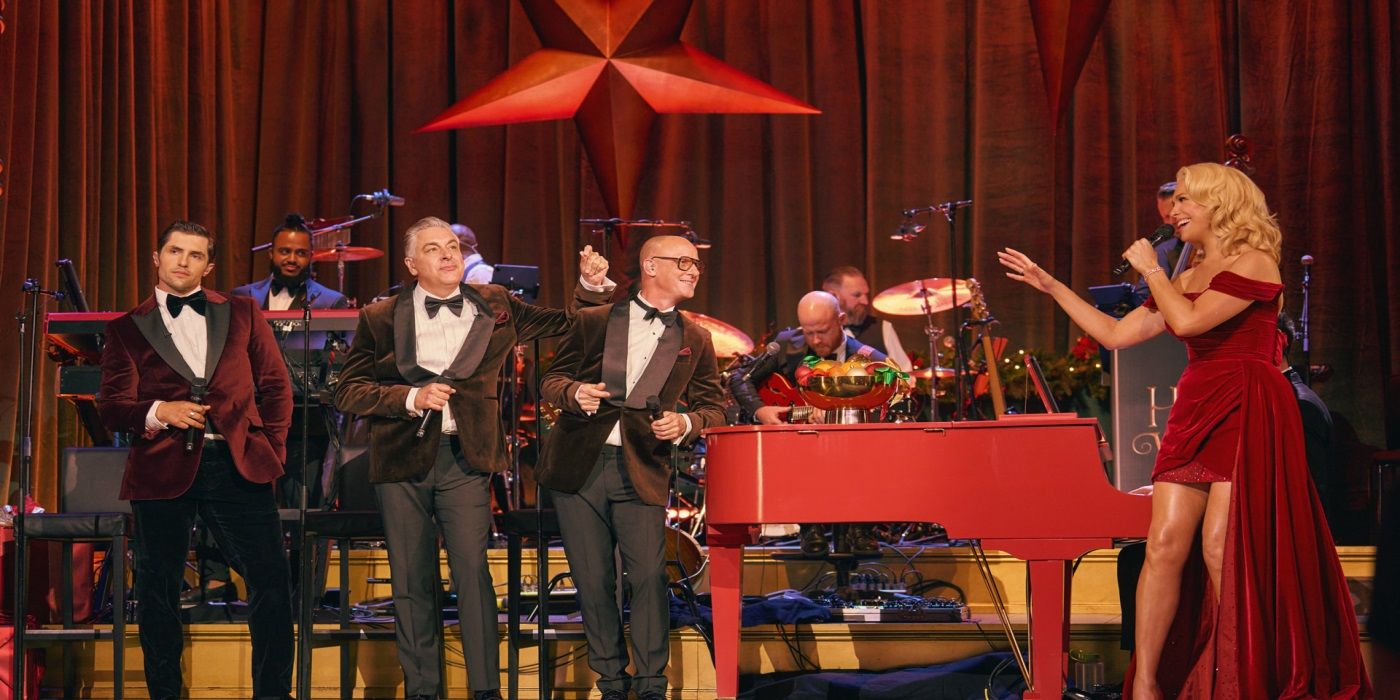 Hannah Wadding: Home for Christmas is directed by BAFTA Award winner Hamish Hamilton. Hamilton's line of work includes directing for the Super Bowl halftime show annually since 2010, the Academy Awards, and the MTV Video Music Awards. The director has also worked with a bunch of music artists, ranging from Mariah Carey to The Who.
The Apple TV+ special is overseen by executive producers Waddingham, Katy Mullan, Moira Ross, Raj Kapoor, and Nick Todisco. The production is handled by Done + Dusted, the same team responsible for successful projects such as Beauty & The Beast: A 30th Celebration, John Legend's A Legendary Christmas with John and Chrissy, The Little Mermaid Live!, as well as the opening and closing ceremonies of the London Olympics. This accomplished team is also behind the well-received Apple production, Mariah Carey's Magical Christmas Special.
#Home #Christmas #Trailer #Cast #Expect