How 'Family Matters' Made One of Its Biggest Characters Disappear
The Big Picture
Judy Winslow was an integral part of the Family Matters dynamic, portraying a typical child character with relatable struggles and a close relationship with her siblings.
The show's focus shifted towards Steve Urkel, leading to Judy's sudden removal from the series after Season 4, without any explanation or mention of her character in the remaining seasons.
This decision was met with backlash from fans and cast members, with actress Jo Marie Payton expressing her frustration and desire for a reunion that would bring Judy back into the storyline.
When Family Matters debuted on ABC in 1989 as part of the network's Friday night TGIF lineup, it was a show much different from the one it would become. As a spinoff of the popular series Perfect Strangers, Family Matters stood out from most other sitcoms of the day by focusing on an all Black cast. These characters didn't fall into 80s stereotypes, but were well-thought-out people. There was Carl Winslow (Reginald VelJohnson), a lovable Chicago cop, and his wife, Harriette (Jo Marie Payton). With them lived Harriette's widowed sister, Rachel (Telma Hopkins), and her young son, Richie (Bryton James), as well as Carl's elderly mother, Estelle (Rosetta LeNoire).
At the forefront were the Winslow's three children, teenagers Eddie (Darius McCrary) and Laura (Kellie Shanygne Williams), and their youngest, Judy (Jaimee Foxworth). For four popular seasons, these characters fought in the most wholesome of ways, only to make up at the end of each episode in typical sitcom fashion. But then, for the strangest of reasons, Judy disappeared from the series. Her character wasn't killed off or recast. Judy Winslow was suddenly just gone as if she had never existed, and would never be mentioned again. The decision left fans and members of the cast furious.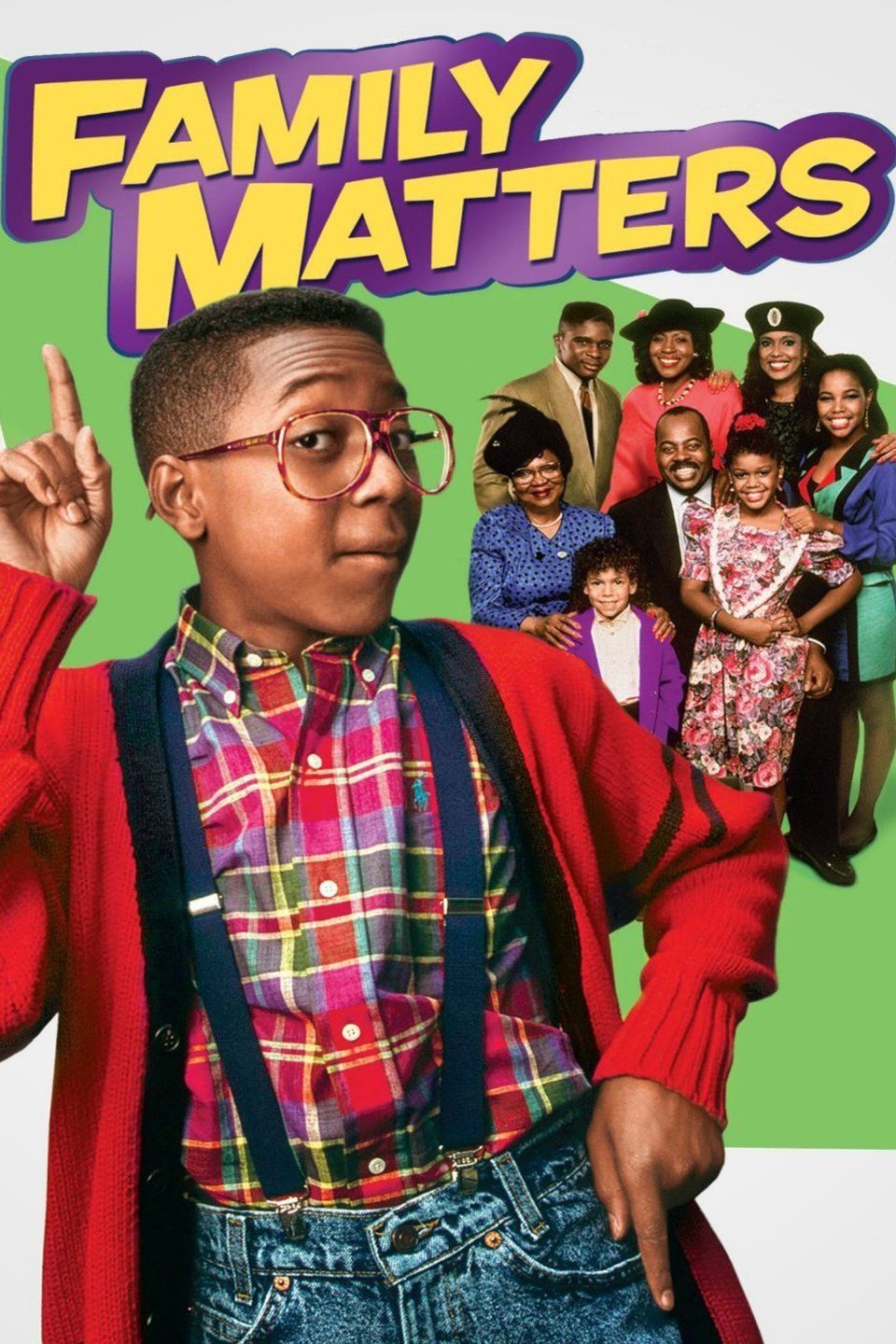 Family Matters
The Winslow family deals with various misadventures, many of them caused by their pesky next-door neighbor, ultra-nerd Steve Urkel.
Release Date

September 22, 1989

Cast

Reginald VelJohnson, Darius McCrary, Jaleel White

Main Genre

Sitcom

Seasons

9
Who Was Judy Winslow on 'Family Matters'?
Judy Winslow's character was just nine years old when Family Matters first started. She didn't usually get as much storyline time as the other characters in the Winslow family, but she was far from a background character. She was portrayed as your typical child. She loved to play with dolls, she struggled with school, she loved her big sister, even if they fought, and later on, she found a close friend and play buddy in her cousin, Richie. Sometimes, being the youngest child, Judy didn't receive as much attention from her busy parents. She might act out a time or two, but in the end, Carl and Harriette were there for her and loved her.
Judy Winslow could shine when given the chance. In the Season 2 episode "Ice Station Winslow," Judy is proud of herself after receiving a good grade at school, especially considering how much she struggles. She tells her mom about it, but Harriette is distracted, busy making a costume for Richie. Jealous of the attention the youngest member of the family gets, she rips up the costume. It later leads to a heart-to-heart between Judy and Laura, where Laura calms her sister by telling her she used to feel the same way when Judy was the youngest. She tells Judy all the cool things you can do when you're older, like staying up late. Feeling guilty, Judy apologizes to Richie. It's your typical Family Matters episode, with lighthearted hijinks leading to a heartwarming resolution and a lesson learned, all in thirty minutes.
What Happened to Judy Winslow on 'Family Matters'?
Halfway through the first season, in an episode titled "Laura's First Date," the world was introduced to Steve Urkel (Jaleel White). The nerd with the big glasses, suspenders, and high voice was an immediate hit. It was easy to see why. Steve Urkel, with his romantic obsession over Laura Winslow, and the way he constantly frustrated Carl, was hilarious. Unfortunately, he was too funny. Quickly, Family Matters became more and more about Steve Urkel and his shenanigans, with the Winslows playing second fiddle. The wholesome message was still there, but the show was no longer about light humor. It went for the big laughs, with Urkel falling all over himself or destroying the family house on accident, all leading to him uttering his signature catchphrase: "Did I do that?"
Steve Urkel became a pop culture phenomenon. "Did I do that?" became part of the lexicon. By Season 4, Steve Urkel was such an icon that there was little breathing room for anything else. It was then that the showrunners decided to make the most drastic and unnecessary of moves by cutting a valued member of the cast. After the season ended, the horrible idea became a reality when thirteen-year-old Jaimee Foxworth was fired from Family Matters as a way to give more airtime to Steve Urkel. She wasn't given less time, like what usually happens to a character during a changing series. She wasn't written off, killed off, or recast, but simply gone. When Season 5 of Family Matters started, Foxworth and Judy Winslow were nowhere to be seen. For five more seasons, we'd get more stories of Steve Urkel and the Winslows, but there was not one mention of Judy. It was as if she never existed, which was not only an insult to the character and the actress who played her, but to the audience. It told fans that Judy never mattered, we shouldn't care, or worse, that we were so involved in Urkel's antics we wouldn't even notice.
In 2017, Foxworth told The Root,
"The producers felt that they could do it and no one would notice. They'd done it with previous shows they had. They figured no one would really care. My fans took notice of it. They figured they could just throw me away, no explanation at all. Some of my cast members knew before I did. It affected my self-esteem as an actress. And I started feeling like I wasn't good at my job."
Foxworth was so completely written out of Family Matter's history that she wasn't even invited to an Entertainment Weekly cast reunion photo shoot that year.
"I was not invited at all. I wasn't even contacted… It was a slap in the face from Entertainment Weekly. I don't think there's any good explanation."
'Family Matters' Jo Marie Payton Was Upset by Judy Winslow's Removal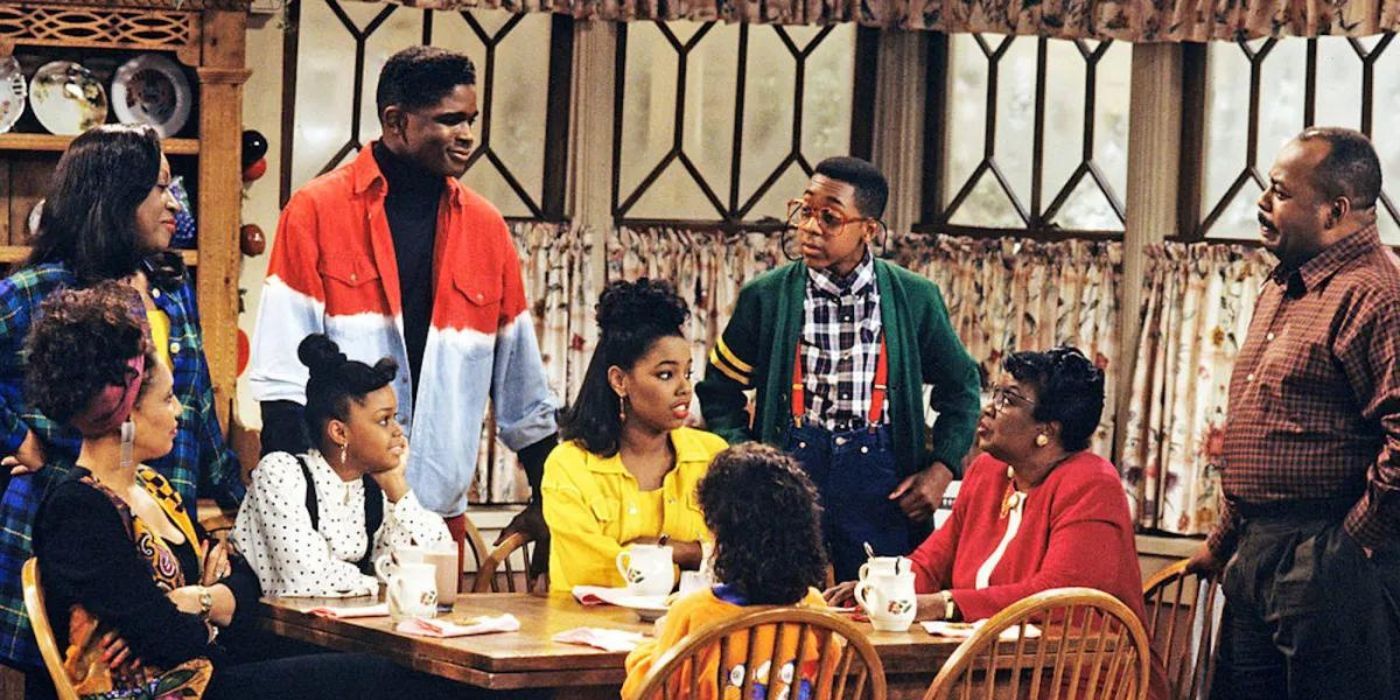 Some of the cast of Family Matters, as you can imagine, were not happy about the decision. Not only had a member of their TV family been let go, a person that they had grown close to in real life, but she was a child. Darius McCrary, who played Judy's brother, Eddie, took it well, telling Comedy Hype in 2019,
"I just think that what happened to Jamie Foxworth, who is just a beautiful…multitalented individual…I think it was just a casualty of war, and all is fair in war… Whatever happened, whatever took place, it just didn't work for the producers. In this game, it's not about what works for you as a talent. It's about what works for the producers."
Someone who did not take it well was Jo Marie Payton, the acting veteran who played Judy's mother, Harriette Winslow. In a 2022 interview with People, Payton didn't hold back on what she thought about the situation, including what she said to the showrunners at the time:
"I said, You guys need to tell me something that is not only creative, but also politically correct to straighten out this situation because there's nowhere in the world a family … You gave me three kids, you took away my baby. If you had taken away my oldest child, we could have always come up with [various excuses in the episodes] that she was at the mall or with her friends. You took away my baby, and when I asked you, 'Why did you take away my baby girl?,' you said, 'Nobody would notice.' I said, 'You know what, when we're walking down the street, nobody's gonna notice you because they're not going to ask you, they're going to ask me what happened to Judy.'"
Payton did hold on to the idea of a happy ending, thanks to a much hoped for Family Matters reunion over the years. She said:
"The very first episode has to be that [Judy] comes down those stairs. The worst feeling in the world for a parent is not to know where your child is, so if [a reboot were to happen], and Judy comes back, I will do Family Matters again!"
While it's a nice fantasy to have, a reunion with Jaimee Foxworth, or at all, isn't likely to happen. After Family Matters, Foxworth dropped out of acting, though later in her life she would star in adult films, which she also cited in The Root interview as a reason for her not being invited to the reunion photo shoot. That less-than-wholesome-TGIF past would probably keep her from being invited to any reunion series as well. It's a shame. Family Matters was all about family. Even when it became the nonstop Urkel fest, it was still about his inclusion in the Winslow household and his love for them. To remove Judy Winslow from the series as if she had never been there betrayed what the series was all about, including its title. Family matters, but Judy Winslow did not.
Family Matters is available to stream on Hulu.
Watch on Hulu
#Family #Matters #Biggest #Characters #Disappear