Is 'Yellowstone' Spin-off '1883' Based on a Book?
The Big Picture
1883, the Yellowstone prequel series set over a century before the main show, was based on a fictional story but accurately portrayed the challenges faced by pioneers traveling from Texas to Montana.
While 1883 wasn't directly based on a specific book, creator Taylor Sheridan approached the series as if it were a novel, aiming to capture the authenticity and reality of the Old West.
The show incorporated real historical figures and events, such as Marshal Jim Courtright and Union General George Meade, adding credibility and making the series feel more genuine than other Westerns set in the same era.
It's been a few years since Taylor Sheridan's Western epic 1883 dropped on Paramount+, but the fact that we're still talking about it is a pretty good sign of the limited series' popularity. The Yellowstone prequel, set over a century before the Kevin Costner-helmed series, 1883 united the likes of Sam Elliot, Faith Hill, Tim McGraw, and Isabel May (to name a few) to explain the origins of the Dutton's Yellowstone Ranch. But what was the story for 1883 based on? Is it based on true accounts from the late 1800s, or maybe a book? Well, the answer may surprise you.
Since 2015, actor Taylor Sheridan has pivoted his career in Hollywood from being in front of the camera to behind it. Starting with Sicario, the first in his neo-Western trilogy that continued with Hell or High Water and Wind River, Sheridan made a name for himself as a screenwriter and later director. In 2018, his first series, Yellowstone, premiered on the Paramount Network, and while the series received mixed reviews upon release, it was an instant hit with Yellowstone audiences. Soon, Sheridan became something of a household name, and multiple Yellowstone spin-offs and other television projects were greenlit, making him one of Hollywood's most sought-after creators.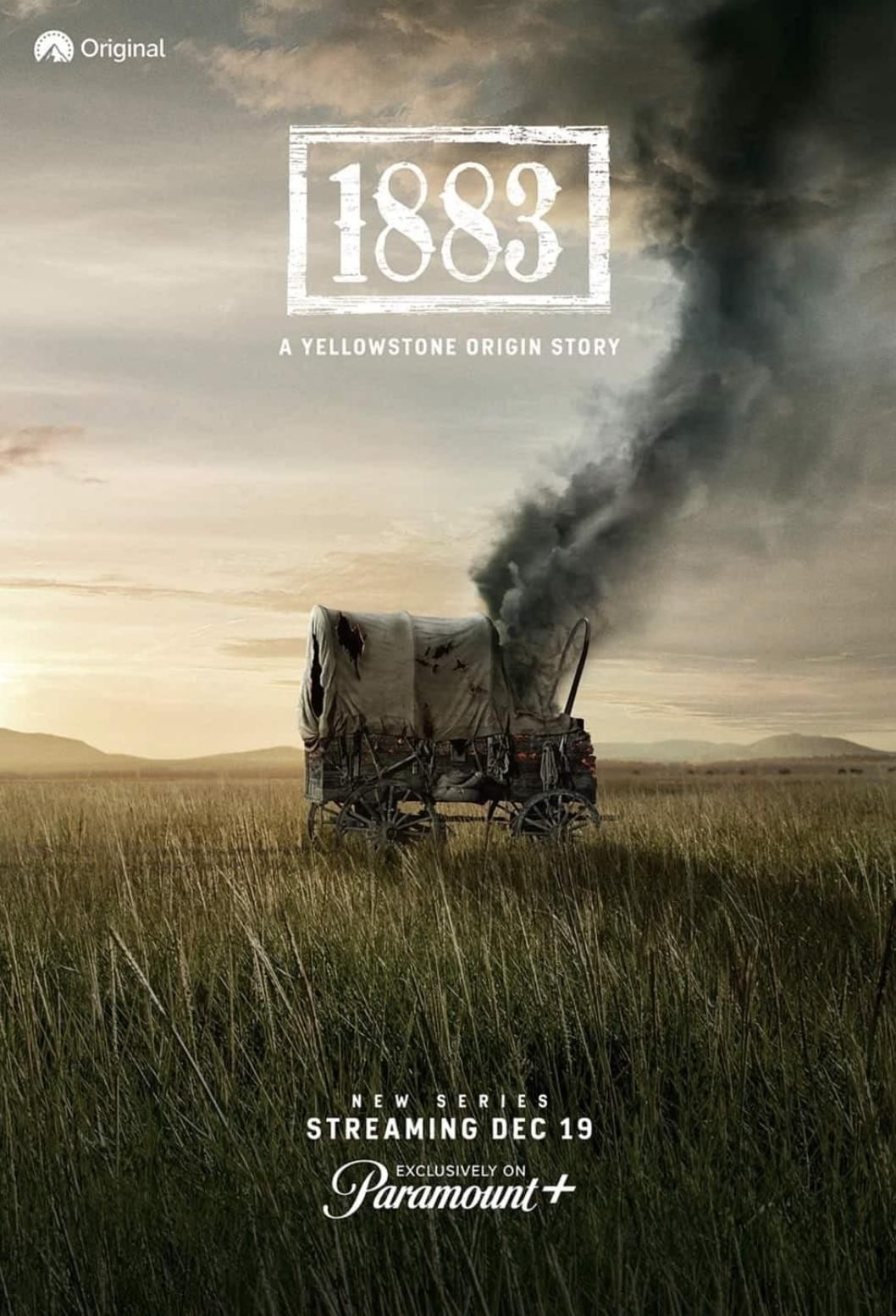 1883
The post-Civil war generation of the Dutton family travels to Texas, and joins a wagon train undertaking the arduous journey west to Oregon, before settling in Montana to establish what would eventually become the Yellowstone Ranch. 
Release Date

December 19, 2021

Cast

Tim McGraw, Sam Elliott, Faith Hill, Isabel May

Main Genre

Western

Genres

Drama, Western

Rating

TV-MA

Seasons

1
What Is '1883' About?One such Yellowstone spin-off
, the first in fact, was the 10-episode
1883
, which followed an early brand of the Dutton family from over 100 years ago as they journeyed from Fort Worth, Texas all the way to the land that would eventually become Paradise Valley, Montana – right on the border of America's first national park. As James (McGraw) and Margaret Dutton (Hill), their daughter Elsa (May), the broken Union captain Shea Brennan (Elliott), and a host of others (mostly immigrants) travel in search of a better life in Oregon, their course is disrupted, forcing them to settle elsewhere.
1883 premiered on Paramount+ in December 2021 and concluded the following February after ten episodes of excruciatingly brutal travels across the untamed American West. The convoy faces everything from sickness, disease, and the natural elements, to outlaws, Native Americans, and inner conflict. It's a wonder any of them survived. Hoping to accurately portray what the trek from Texas to Montana would've been like, Sheridan recreates with detail a piece of American history that many of us are too far removed from. What 1883 does best is balancing the three traditional conflicts seen in all works of fiction: man vs. man, man vs. nature, and man vs. himself. Each of these comes into play masterfully throughout the limited series, and not always with a preferred resolution. If you can imagine it happening in the Old West, then it probably happened in 1883​​​​​​.
Is '1883' Based on a Book?
But is Sheridan's Yellowstone prequel series purely a work of fiction? Well, it depends on how you describe fiction. No, the Duttons didn't really exist back in the early 1880s. They're fictional characters created for the Yellowstone universe. But did events like this truly happen? Of course. "I want everything to be authentic," the filmmaker told actress Isabel May. As May would tell it, the cast didn't even wear makeup, instead they wore nature's own variation: dirt. "[1883 was] the most physically and mentally challenging thing we have ever done," Faith Hill told The New York Times. "It is a beautiful portrayal but I mean, it's real."
Given the way Sheridan chose to tell the story, many have speculated that 1883 is based on a book, particularly someone's first-hand account of a similar journey. Well, no book has ever been named by the Yellowstone creator, but he certainly wrote the Paramount+ series like it itself was a book. In a behind-the-scenes featurette, Sheridan explained his thought process behind writing his first Yellowstone prequel. "When all the pieces in my brain came together for 1883, I decided to write it like a novel," Sheridan elaborated, adding that his goal was to just then film said novel.
"Most people who went West had no notion of what the Southwest was like, or great planes were like," Sheridan continued, further expressing his desire to get the story right. "They were horribly ill-prepared." That they were, and the series does well to touch on just how true that statement is. Actor LaMonica Garrett, who played former Buffalo Soldier Thomas on the series, echoed his castmate's statements, stating that while 1883 may be gut-wrenching, it's ultimately truthful. The series might not have been based on a book, but it might as well have been.
Taylor Sheridan's Projects Include Real-Life Historical Figures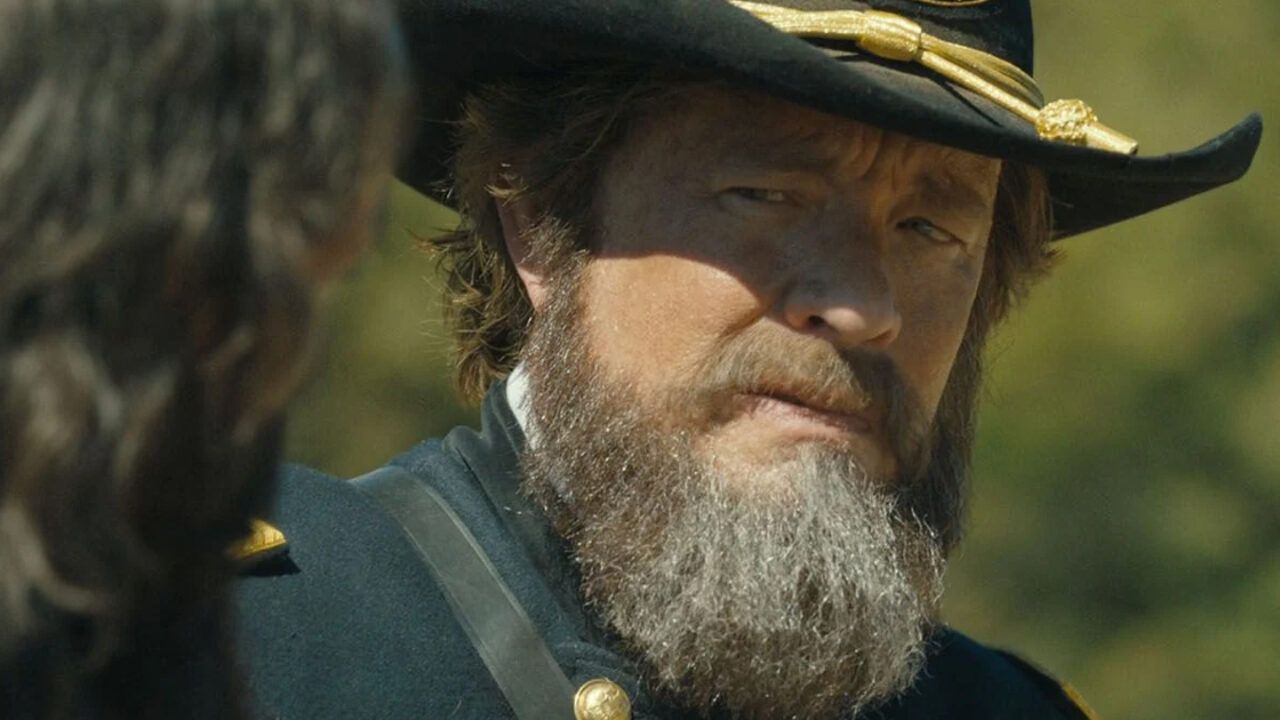 True to form, Sheridan does his best to weave real historical figures into the 1883 narrative, but only when supported by actual historical records. For example, Billy Bob Thornton plays the legendary (and very real) Marshal Jim Courtright in two episodes of 1883. While Courtright was no longer Fort Worth's lawman at the time in history (1883 is still fiction, after all), Sheridan writes the character as abrasive as the records state. In real life, he'd be killed in a shootout only four years later.
But Courtright isn't the only Old West figure to show up in 1883. Additionally, Tom Hanks cameos as real-life Union General George Meade in the aftermath of the Battle of Antietam, a battle James Dutton fought in for the Confederacy. Likewise, Sheridan himself plays Charles "Charlie" Goodnight, the real-life rancher who invented the chuckwagon. It's these small touches and nods to historical figures and events that make 1883 feel all the more real, and give the series a bit more credibility than most Westerns set during this era.
Landmasses such as Comancheria and the Lakota territory factor into the Yellowstone prequel as well, as do groups such as the Wyoming Stock Growers Association and Montana's Crow tribe (who reside in the Southeastern part of the state to this day). In many ways, 1883 and its successor 1923 are more accurate depictions of the American West as it was than Yellowstone is of the West now. It might never be as popular as Yellowstone, but it'll likely remain the more authentic of the bunch.
'Lawmen: Bass Reeves' Is Taylor Sheridan's Latest Project
Contrary to what some might have thought, 1883 was apparently never meant to continue past a single season. Sheridan's one-and-done story was always meant to be as good as a novel, with no sequel in mind. He told Deadline, "I created this peek through time to show you this one specific journey. I'm not someone who likes to tie everything up in a bow and explain how everyone lived happily after, or didn't," adding that he, "wanted to create something you could watch and be completely enthralled and fulfilled, having never seen Yellowstone. Let it live on its own merits." Of course, it wouldn't be the only Yellowstone prequel that Sheridan would produce, and in 2022 the second spin-off 1923 premiered on Paramount+, breaking streaming records as the most-watched premiere on the platform. The new prequel series has been granted a Season 2, which will hopefully premiere sometime next year.
Lawmen: Bass Reeves, starring David Oyelowo was originally meant to be a direct spin-off from the 1883 limited series. Instead, Lawmen is now an anthology series, with each new season centered around a new historical figure. Because the possibilities are endless, Lawmen could outlive even the longest-running Sheridan series out there, if the filmmaker plays his cards right. So far, Sheridan's knowledge of the Old West has worked into his storytelling seamlessly.
On top of all the historical dramas, Sheridan's flagship Yellowstone series is coming to a close this fall with the release of the second part of the extended fifth and final season. As Kevin Costner's last ride as John Dutton, this marks a true end of an era as the Yellowstone franchise fights to continue without their beloved patriarch. But fans shouldn't be too worried. With news that a Yellowstone sequel series will premiere not long after the original ends, with Matthew McConaughey in tow, it seems like the Dutton story is far from over.
1883 is available to stream on Paramount+ in the U.S.
Watch on Paramount+
#Yellowstone #Spinoff #Based #Book