Lawmen: Bass Reeves Episode 4 Recap: 10 Biggest Story Reveals
WARNING: SPOILERS ahead for Lawmen: Bass Reeves episode 4.
Summary
Lawmen: Bass Reeves episode 4 focuses on Bass's emotional side and the separation he endures from his family while on the job.
Bass and Billy Crow make a great team, rounding up multiple outlaws together, highlighting Bass's exceptional moral compass and judgment.
The episode introduces the possibility of a mythical slave catcher named Mr. Sundown, adding a hint of horror to the storyline and setting up potential future threats for Bass and Billy.
Lawmen: Bass Reeves episode 4 jumps ahead to 1877 and gives the legendary Old West lawman two years of experience under his belt. After being introduced in Lawmen: Bass Reeves episode 3 as Bass Reeves' first arrest, Billy Crow (Forrest Goodluck) returns in episode 4 as Bass Reeves' (David Oyelowo) posseman. The two unlikely colleagues spend a large part of Lawmen: Bass Reeves episode 4 searching for known outlaws, taking them as prisoners or in some cases, killing them if they pose a serious threat.
Lawmen: Bass Reeves episode 3 chronicled Bass's first mission on the job after being sworn in as a Deputy U.S. Marshal by Judge Parker (Donald Sutherland). The series follows the professional career as well as the family life of the real-life Bass Reeves, who had nearly a dozen children with his wife Jennie. Lawmen: Bass Reeves episode 4 takes a closer look at Bass's emotional side pertaining to the level of separation he must endure from his family in order to do the job. With only 4 episodes left of Lawmen: Bass Reeves, episode 5 will continue the legend of the Old West outlaw with Billy Crow presumable by his side.
RELATED: 7 Most Famous Arrests & Kills By Old West Lawman Bass Reeves In Real Life
10
Bass Arrests Wiley & Darrell Dolliver
Bass Disguies Himself As A Friendly Traveler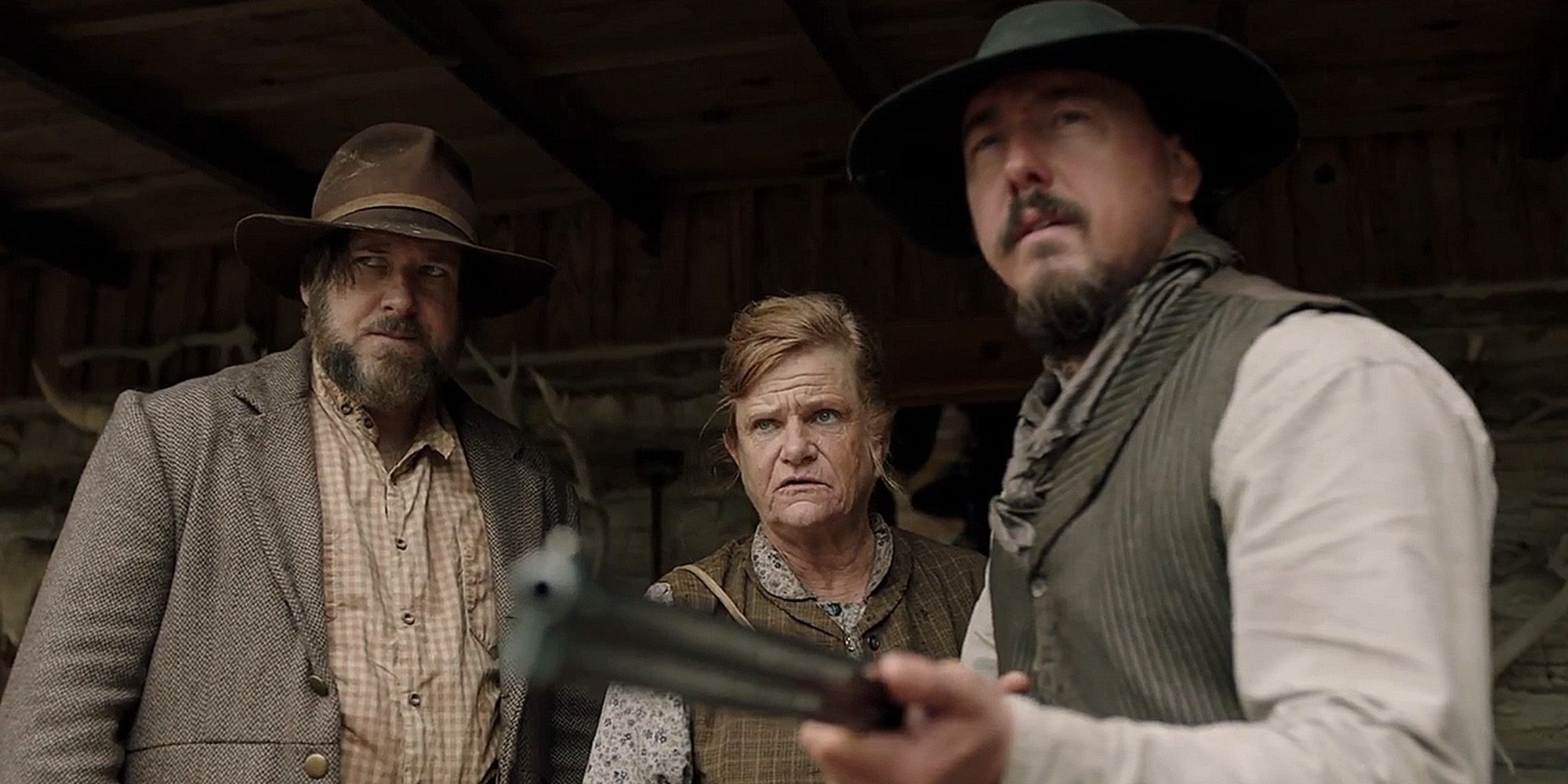 Lawmen: Bass Reeves episode 5 opens up with Bass Reeves making a sneaky and complicated pair of arrests. With the intention of avoiding a violent confrontation, Bass approaches the Dolliver household appearing as a weary traveler. After earning the trust of the mother of Wiley and Darrell Dolliver, he's invited to stay the night. Bass helps drag the Dolliver brothers to bed after they get into a brutal fistfight. Once they're passed out, Bass successfully handcuffs them and gives them a rude awakening with his loaded pistol pointed in their faces.
9
Jennie Reunites With Her Old Friend Esme
Esme and Jennie Were Both Formerly Enslaved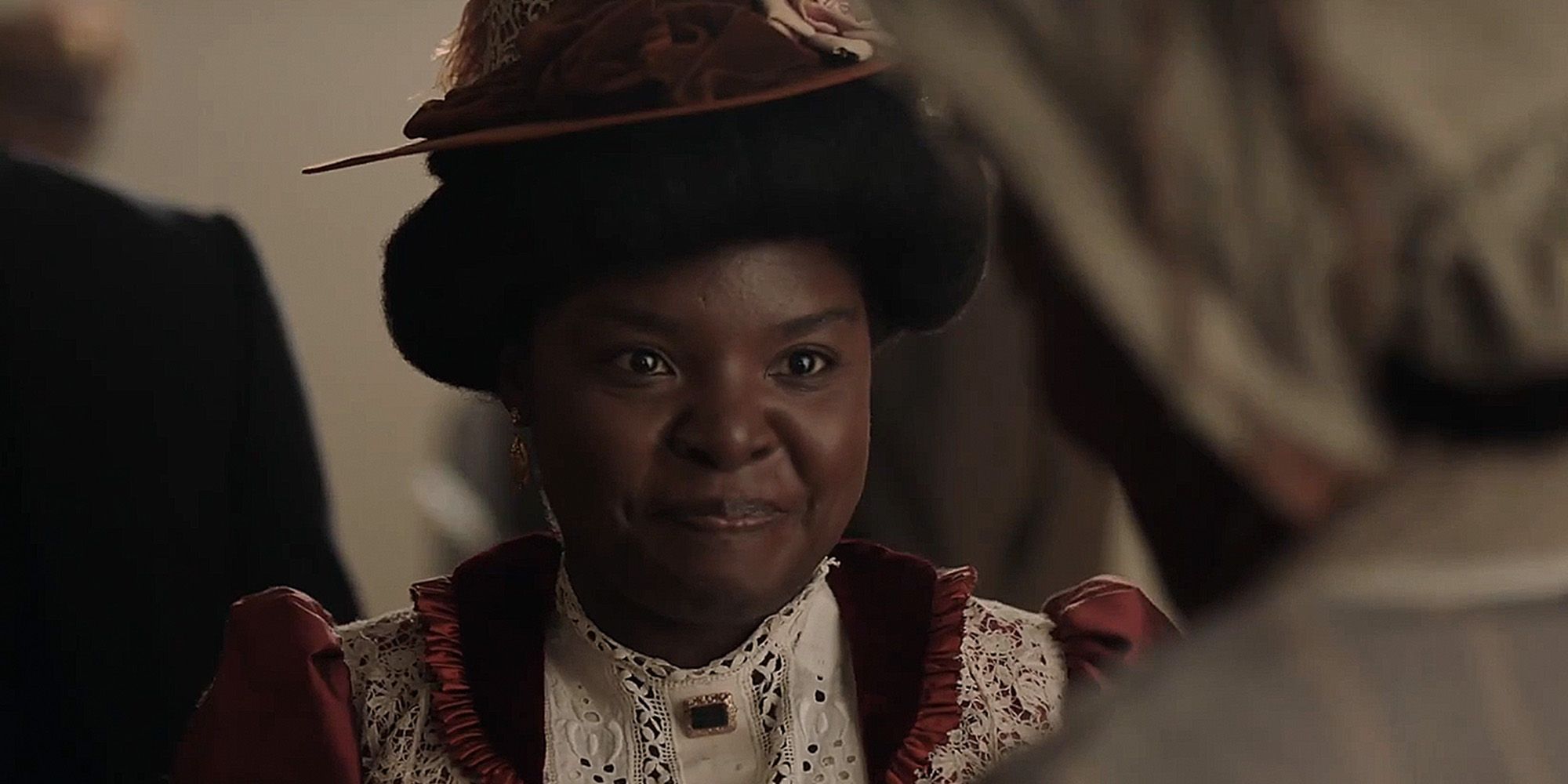 While Bass is out hunting for outlaws, Jennie stays home on their ranch in Van Buren, Arkansas. While attending a town meeting in Fort Smith, she runs into her old friend Esme, who, like her, was also a former slave. The two celebrate their reunion and how far they've come since those horrible days. Jennie discovers that Esme is married to Edwin Jones, a traveler from Chicago who spreads the word of God although he is not a preacher. Jennie and Esme later catch up over dinner.
8
Bass & Billy Crow Round Up Several Outlaws
Bass Takes Billy Under His Wing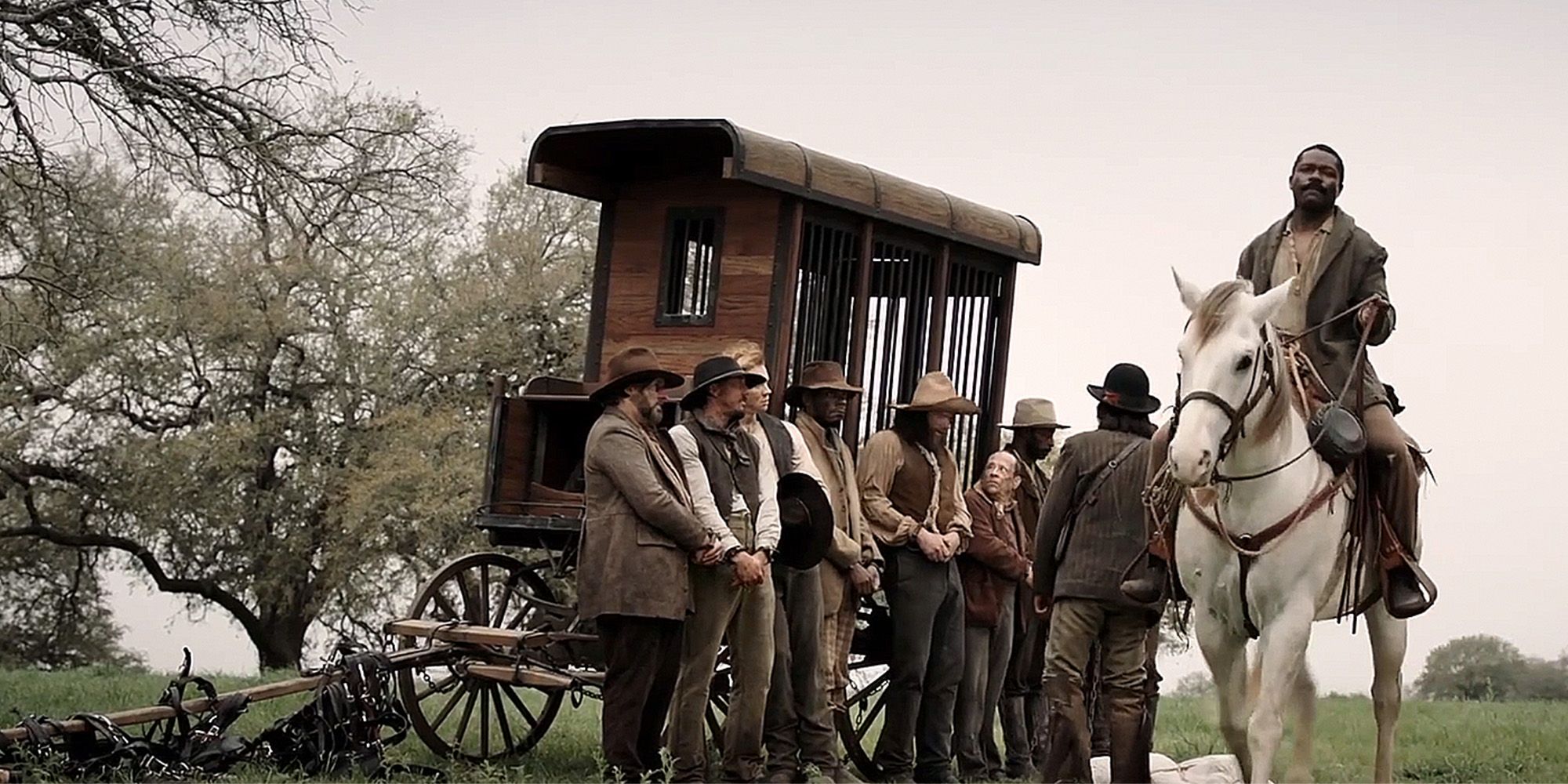 Bass and Billy Crow seem to make an excellent pair as they round up multiple outlaws together. Billy appears to have had a total change of heart since Bass had initially arrested him two years prior. Bass is clearly a mentor to Billy, who is in many ways still a young man with a second chance at life. Bass is able to trust Billy through his gratitude for giving him a clean slate. So far, it appears that Bass's exceptional moral compass and judgment have yet to fail him since Billy has proven to be a valuable and skilled asset.
7
Bass Beats Up Prisoner Who Tried To Kill Him
Ramsey Also Brutally Murders Other Prisoner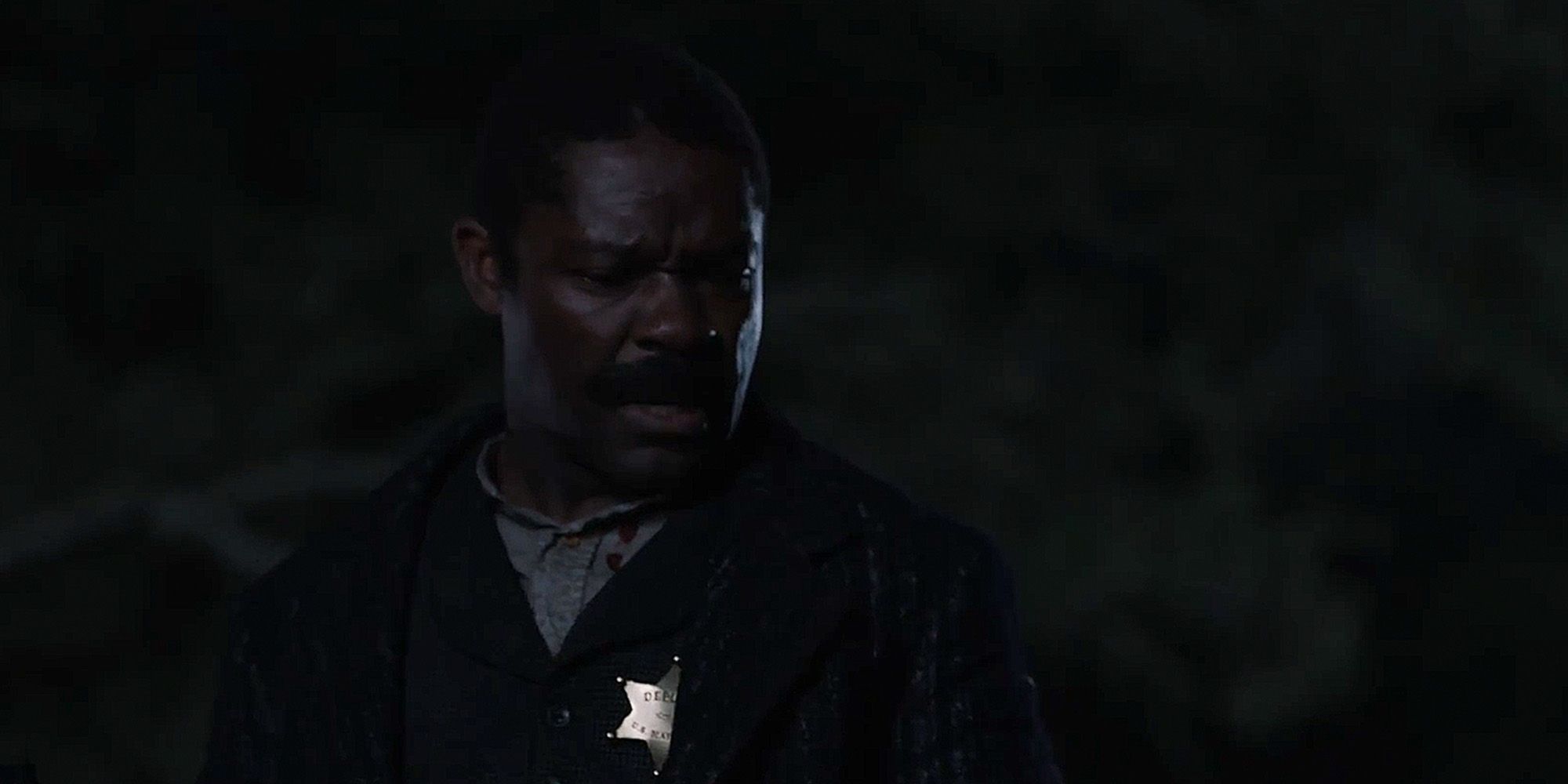 One of the prisoners that Bass and Billy Crowe rounded up, Ramsey (Rob Morgan), escapes his shackles and tries to kill Bass in the night while he is sleeping. Fortunately. Bass is able to wake up just in time to stop him and decides to teach him a powerful lesson, brutally assaulting Ramsey until Billy convinces him to stop. Before Ramsey got to Bass, he horrifically killed and mutilated another prisoner. Billy asks Bass if he should kill Ramsey, but Bass chooses to keep the murderer alive.
RELATED: Bass Reeves True Story: The Real Hanging Judge & Hell On The Border Jail Explained
6
Bass Meets Up With Choctaw Ally Minco Dodge
Mo Brings Plenty Makes His Bass Reeves Debut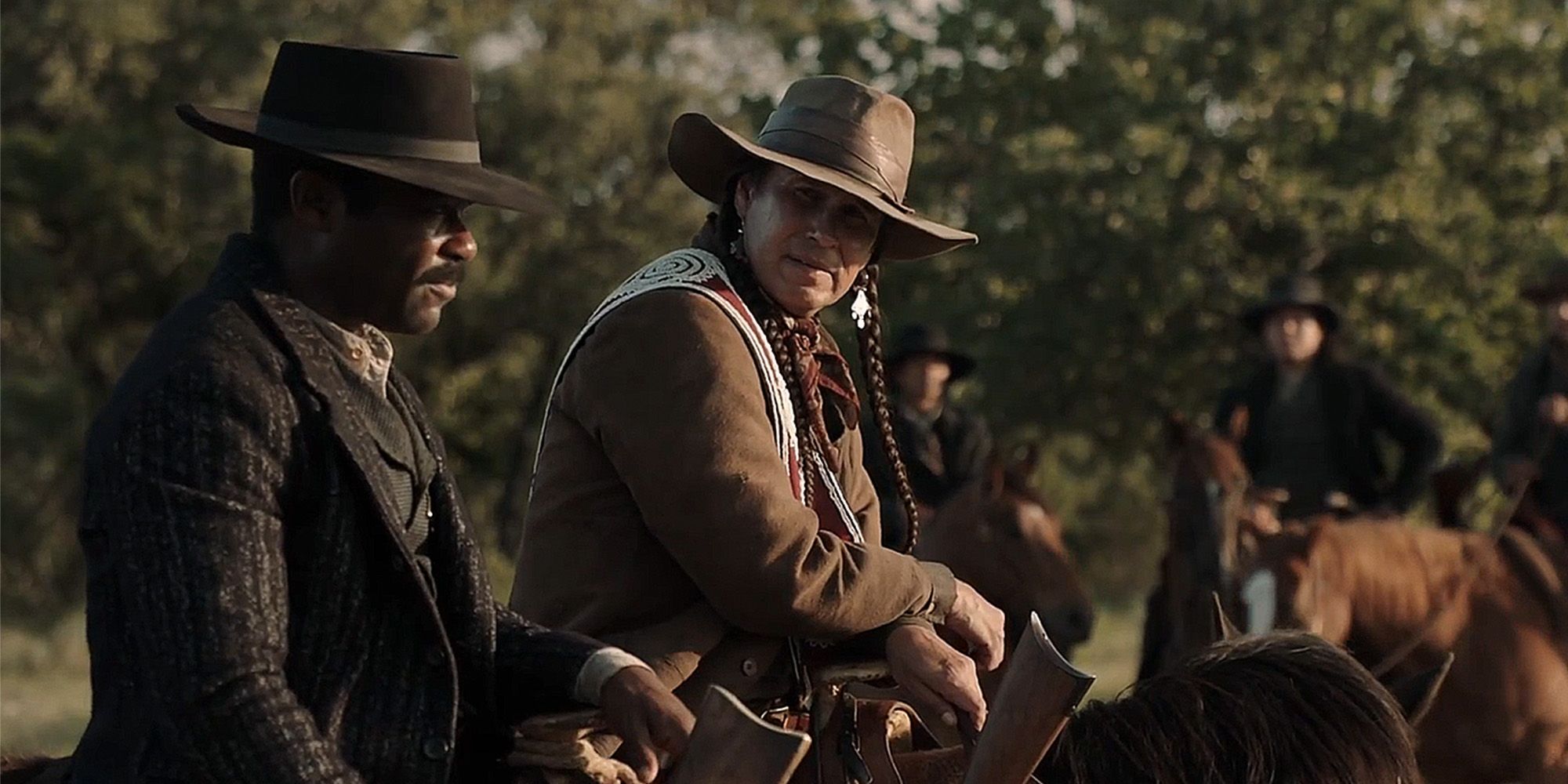 Bass meets Minco Dodge, who appears to be a lawman or some other type of authority figure of the Indigenous Territory. Minco Dodge is played by Mo Brings Plenty, who many fans of Yellowstone will likely recognize. Minco and Bass discuss the notorious horse thief Silas Cobb, with Minco telling Bass that he recently saw him nearby. Minco offers Bass more rifles, but Bass politely declines. Based on Minco's tip, Bass narrows his sights on capturing Silas Cobb before heading back home.
5
Bass Locates Silas Cobb At A Brothel
Cobb Offers Information On Outlaw Jim Webb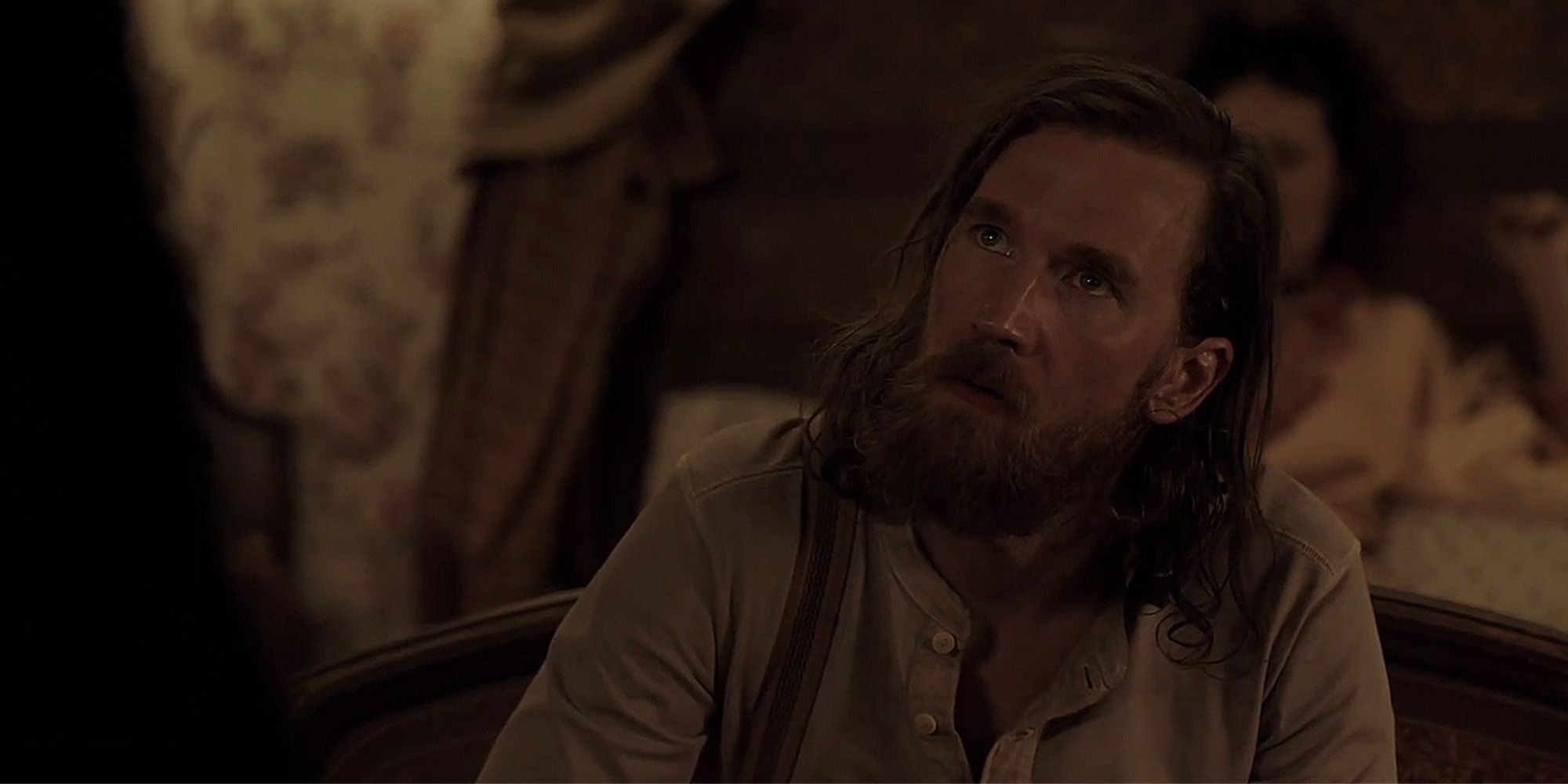 Bass makes short work of locating Silas Cobb, finding him at a popular saloon/brothel. While Bass scouts the area and questions the owner of the brothel, Billy waits outside and starts talking to one of the sex workers (Blu Hunt). Billy tries to get her name but she tells him that will have to cost him. Billy is somewhat successful at charming her after blatantly telling her that they are going to get married. Meanwhile, Bass breaks a window of a private room inside the brothel where he finds Silas, who quickly offers up information about another notorious outlaw, Jim Webb.
4
Billy Crow Kills Cobb Trying To Escape
Billy Commits His First Murder On The Job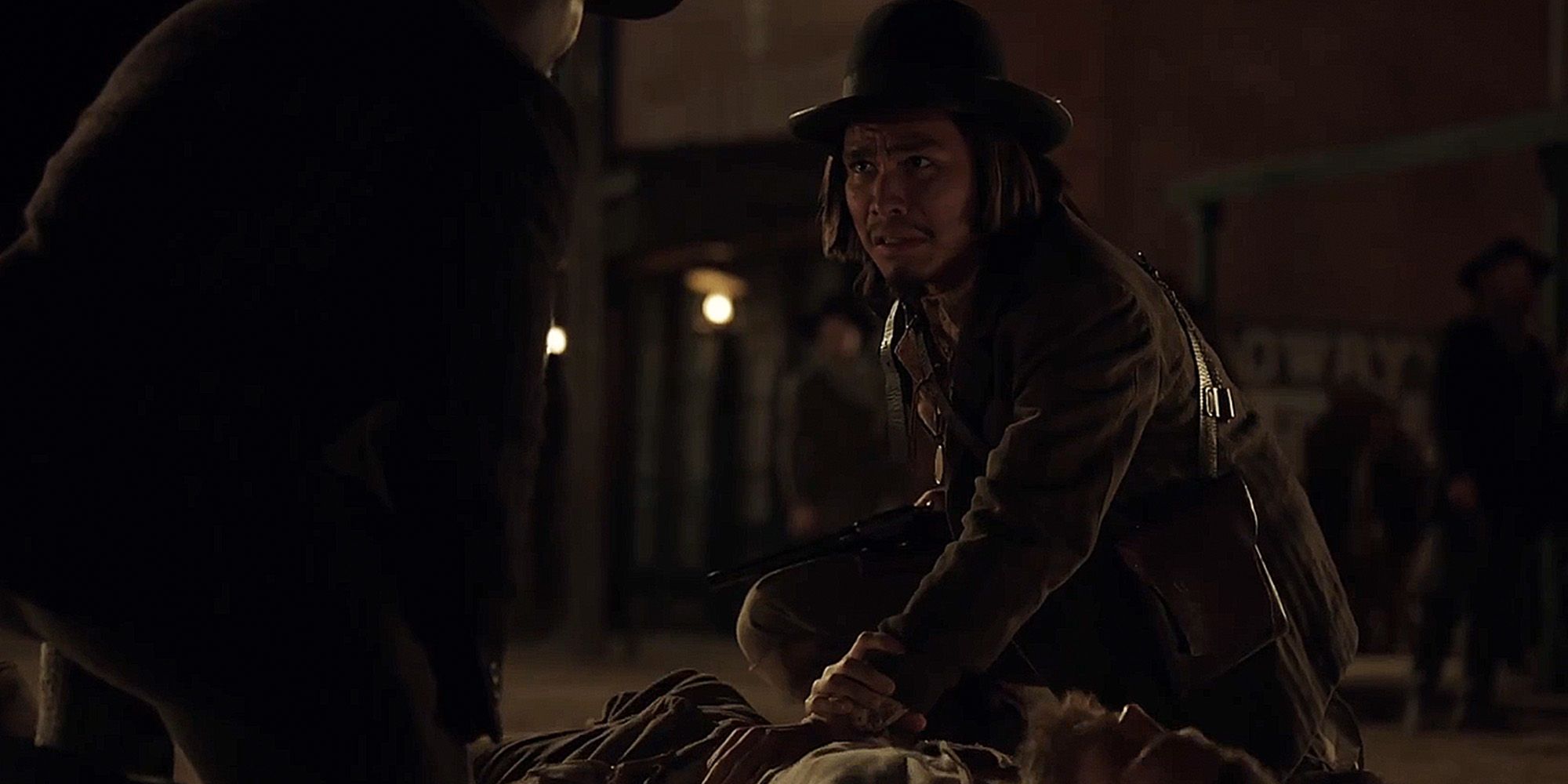 Bass gains information on Jim Webb from Silas but still tells him to put on the handcuffs. Suddenly, the sex worker pulls out a pistol and threatens to shoot Bass down. In the heat of the moment, Silas is able to escape by jumping through a window. He sprints away on the street as Bass refrains from shooting the sex worker and runs outside. When he gets there, he realizes that Billy has rather luckily shot an escaping Silas. Terrified by making his first kill, Billy learns what it means to take a life.
RELATED: 8 Reasons Lawmen: Bass Reeves Is Better Not Being A Yellowstone Spinoff
3
Bass Gives Billy A Lesson About Their Work
Bass Discusses The Meaning Of A Bullet With Billy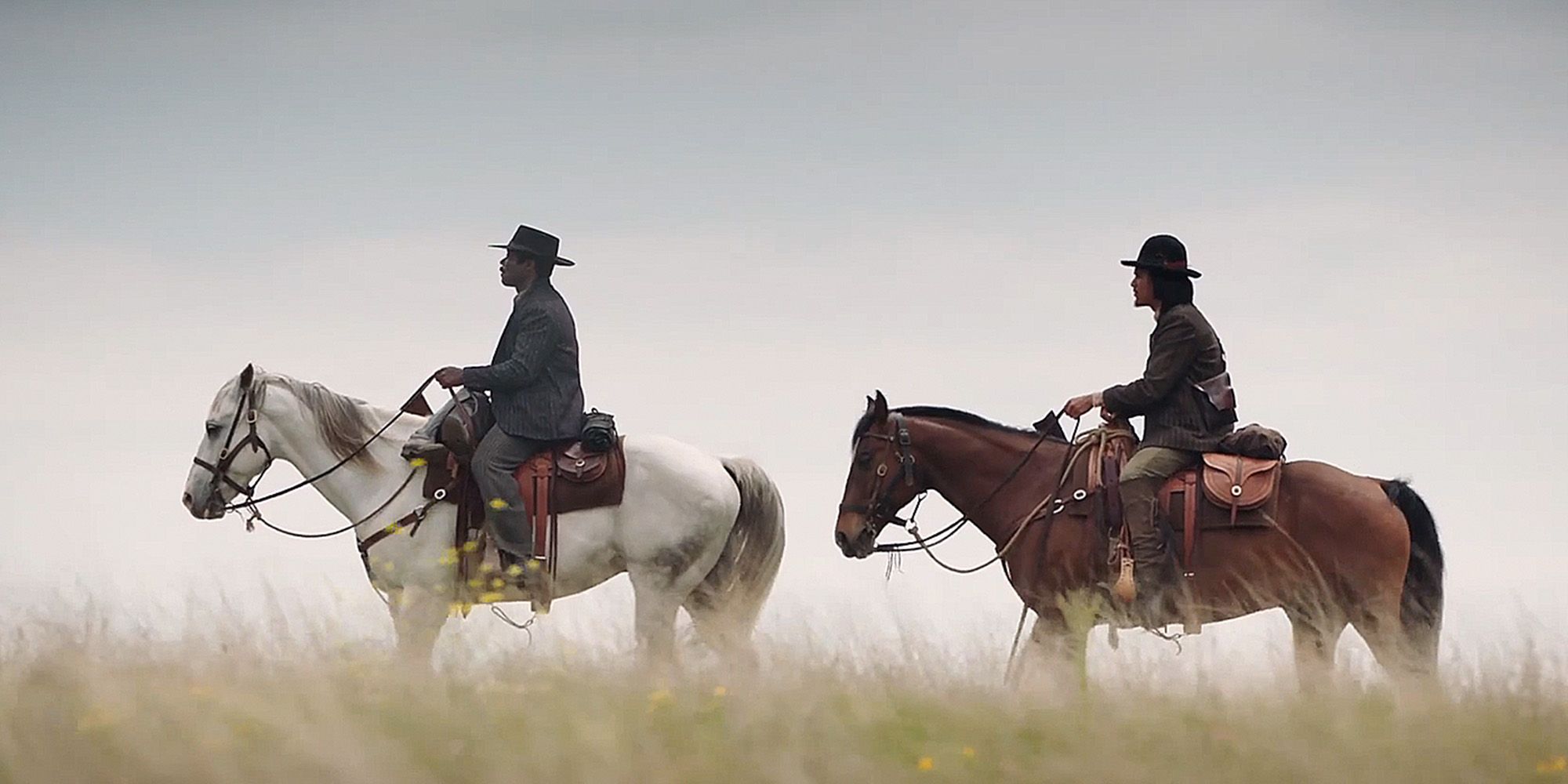 Bass sees how Billy is affected by killing his first outlaw and reminds him of the significance of the bullets they carry in their weapons. He holds one out and hands it to Billy, reminding him that he is essentially holding the life of a human being in his palms. Bass acknowledges that killing outlaws is a part of the job and tries his best to explain which circumstances call for lethal force and which don't. He admits sometimes he doesn't always know but he will allow God to decide that for him.
2
Bass Visits Cobb's Wife & Recites His Final Words
Bass Thinks Of How Much He Misses Jennie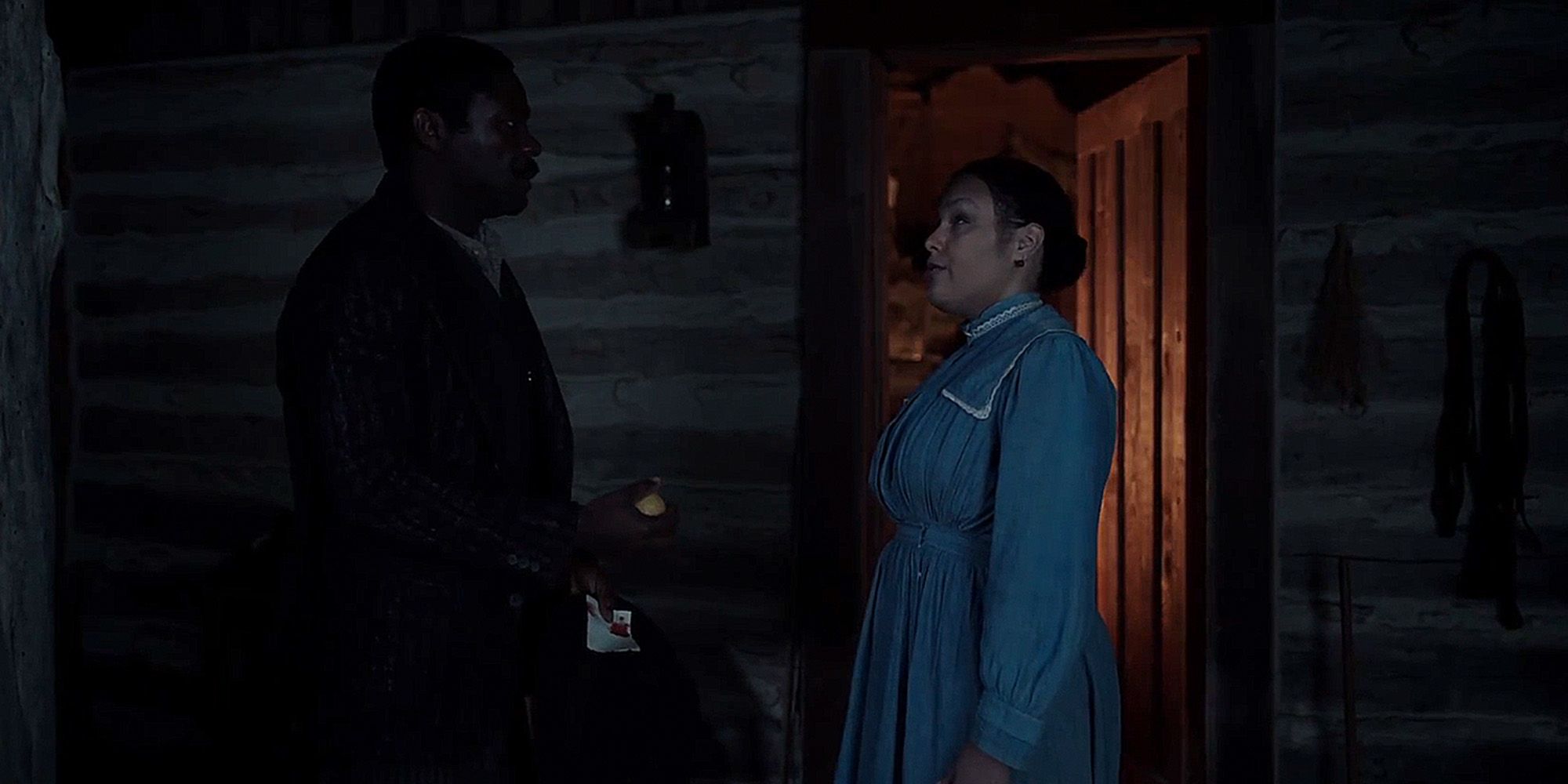 As a sign of respect, Bass travels to the house of Silas Cobb where he meets his wife, Grace, who is blind. Grace does not appear surprised or all that upset by the news that Silas is dead as Bass hands her a piece of paper with Silas' final message to her. Realizing that Grace won't be able to read it herself, Bass recites the words which are loving and very moving. This makes Bass think of his deep love for his wife, Jennie, and how difficult it has been being apart from her while on the job.
1
Bass May Have Encountered The Mythical Mr. Sundown
Mr. Sundown Could Actually Be A Very Real Threat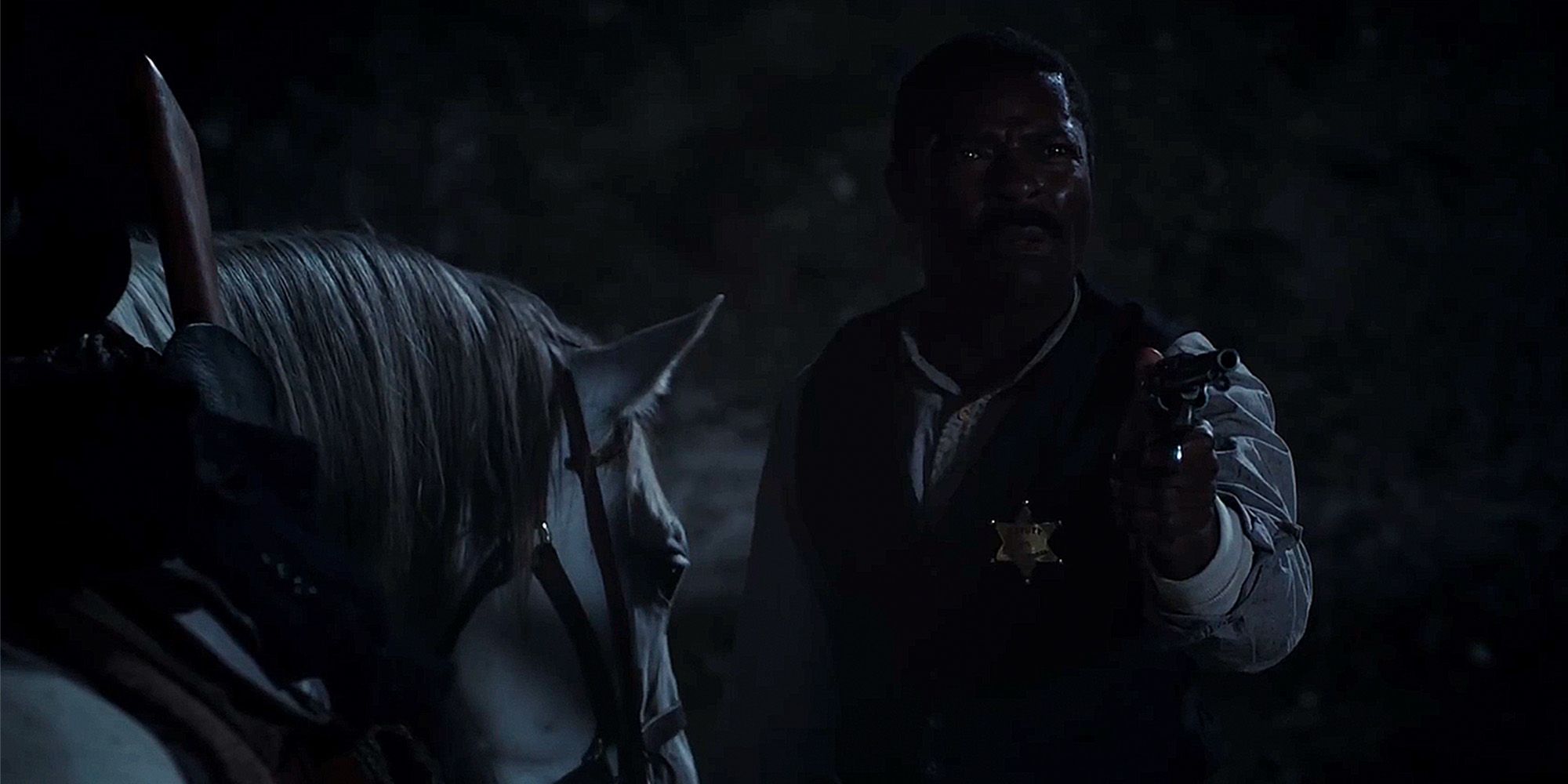 Throughout Lawmen: Bass Reeves episode 4, Ramsey mentions the existence of a mythical slave catcher named Mr. Sundown. At first, it feels like Ramsey is telling a ghost story, claiming that Mr. Sundown is "is building a plantation out of skin and bone". By the end of the episode, Lawmen: Bass Reeves dips its toes into the world of horror with a terrified Bass whipping around with his gun drawn, thinking he may have encountered Mr. Sundown. The preview for Lawmen: Bass Reeves episode 5 implies that Mr. Sundown may not be a fictional character and could be a very real threat to Bass and Billy Crow in the future.
Lawmen: Bass Reeves

Release Date:

2023-11-05

Cast:

David Oyelowo, Dennis Quaid, Forrest Goodluck, Lauren E. Banks, Barry Pepper, Grantham Coleman, Demi Singleton, Garrett Hedlund

Genres:

Drama, Western

Rating:

TV-MA

Seasons:

1

Writers:

Chad Feehan, Jacob Forman, Taylor Sheridan

Streaming Service(s):

Paramount+

Directors:

Taylor Sheridan, Damian Marcano, Christina Alexandra Voros

Showrunner:

Chad Feehan, Taylor Sheridan
#Lawmen #Bass #Reeves #Episode #Recap #Biggest #Story #Reveals