Loki Star Discusses New Hero's Ideal Future Appearance After Season 2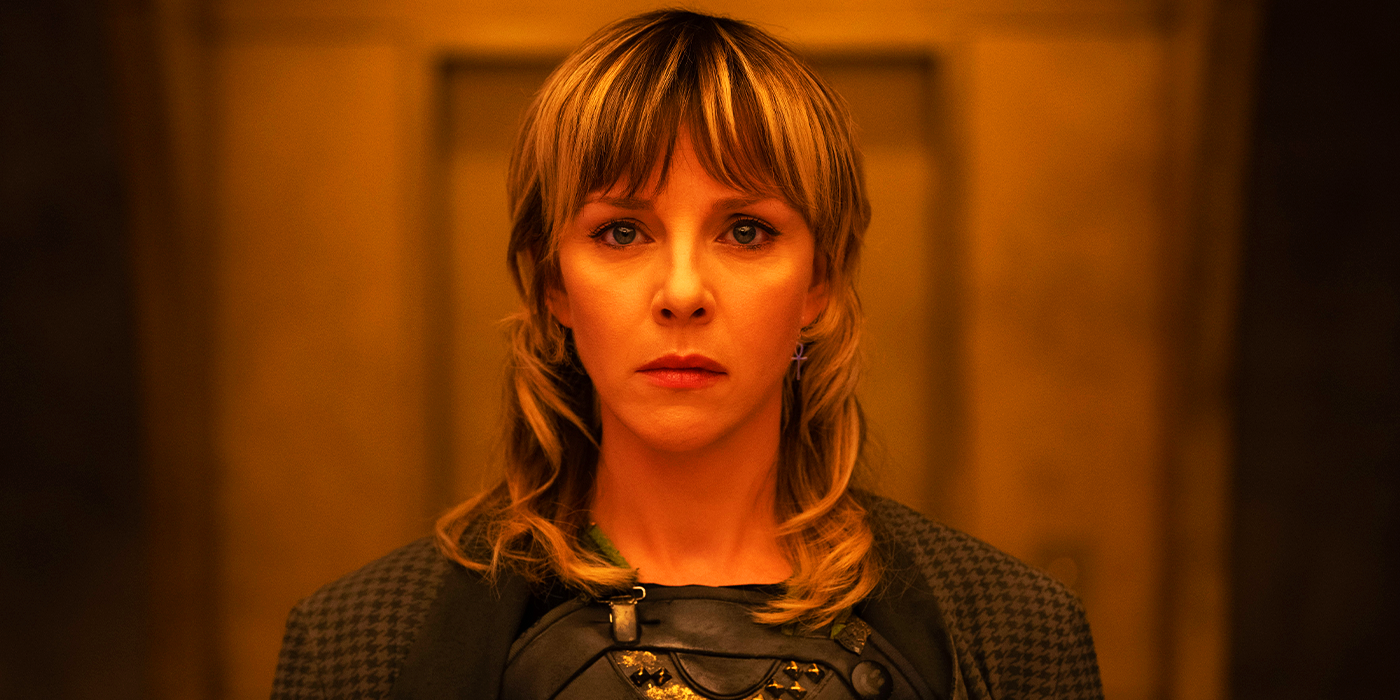 Summary
Sophia Di Martino expressed her desire to continue playing Sylvie in the MCU, and hopes to see her character have more adventures and potentially appear in other movies or TV shows.
Sylvie's storyline in the finale of Loki season 2 left her future ambiguous, but her possession of He Who Remains' TemPad suggests she could travel to alternate realities and time periods.
While Marvel Studios has not confirmed Sylvie's future, her open-ended story could lead to potential crossovers with other MCU characters, such as Kathryn Hahn's witch Agatha Harkness.
Sophia Di Martino has revealed more about what Sylvie's next steps will be following the conclusion of Marvel Studios' Loki season 2. Sophia Di Martino debuted as Sylvie, a female variant of Tom Hiddleston's Loki, in 2021's Loki season 1, and became a crucial figure in the development of Loki's story. Building a relationship with the MCU's God of Mischief, Sylvie and Loki embarked on a mission to take down the Time Variance Authority in Loki season 1, but season 2 saw Loki fight to save the TVA and protect the infinite branches of the multiverse, with Sylvie playing a pivotal role in his evolution into a bona fide superhero.
Loki season 2's finale left many unanswered questions in Sylvie's storyline, as her next steps were left completely ambiguous. In the wake of Loki's dramatic and cathartic ending, Sophia Di Martino spoke to GamesRadar+, revealing her desire to return to the MCU to "do as much Sylvie as [she] can." Di Martino also suggested that a crossover with the MCU's other witch characters could be on the table, floating the idea of a "witch off" with Kathryn Hahn's Agatha Harkness, who debuted in 2021's WandaVision and will helm her own Phase 5 series, Agatha: Darkhold Diaries. Despite Di Martino's desire to return, Marvel Studios hasn't yet confirmed Sylvie's MCU future.
I just want to do as much Sylvie as I can. Just to carry on her story, see where she goes next, and to see her finding her way through some movies would be super cool. Yeah, definitely… I love all that stuff, put me on a wire… Let's get some more of the girls together… The day I'm not terrified going onto set is the day I probably need to give up. I've been really fortunate to be able to do lots of other stuff and I continue to work in, you know, independent British film and TV comedy and I'm still doing podcasts and voiceovers and all the stuff that I love doing, I've been able to keep everything nice and varied.​​​​​​​
Related: The MCU's Impending Multiverse War Just Got Way More Terrifying
Where Could Sylvie Appear In The MCU Next?
Although Sophia Di Martino's future as the MCU's Sylvie hasn't been confirmed by Marvel Studios, the open-endedness of her character's story in Loki season 2's finale could hint at her returning. Sylvie was last seen comforting Owen Wilson's Mobius as the pair observed Mobius' variant and his family on a branched timeline, though Sylvie soon walked off-camera and wasn't seen again. Loki season 2 confirmed that Sylvie had equipped herself with a futuristic TemPad that used to belong to Jonathan Majors' He Who Remains, so she realistically could travel to any alternate reality and any time period that she fancied.
Sophia Di Martino recently revealed to Empire that Sylvie's next steps could see her "having another epic adventure," so it's unlikely she'd return to her previous life as a 1980s McDonald's worker. This kind of future for the Loki variant could see her butting heads with several other MCU characters, potentially even making an appearance in the witch-filled Agatha: Darkhold Diaries alongside Kathryn Hahn and several MCU newcomers. Aside from Darkhold Diaries, it's likely Sylvie will be reappearing in Phase 6's crossover events, as Tom Hiddleston's Loki is suspected to have a major role in 2027's Avengers: Secret Wars, so Loki surely won't be the end for Sylvie.
Source: GamesRadar+/Empire
#Loki #Star #Discusses #Heros #Ideal #Future #Appearance #Season