'Next Goal Wins' Cast & Character Guide
Ted Lasso might be over, but Taika Waititi's new soccer film will be an appropriate follow-up for those who miss the sports feel-good series. Next Goal Wins had its worldwide premiere at the Toronto International Film Festival (TIFF) and will arrive in US theaters soon. Based on a true story, the project follows the American Samoa soccer team as they try to get classified for the World Cup after they were historically defeated at the competition in 2001. Since their 31×0 loss against Australia, the team was never able to restore their sense of dignity, up until Thomas Rongen got hired as their new coach. Although Rongen isn't initially interested in helping these players improve, he eventually connects with them and believes that they can at least score "one goal" in their next anticipated match. Waititi's latest directorial effort has a cast filled with well-known and emerging actors and here's a breakdown of who's who in the project and where you might've seen them before.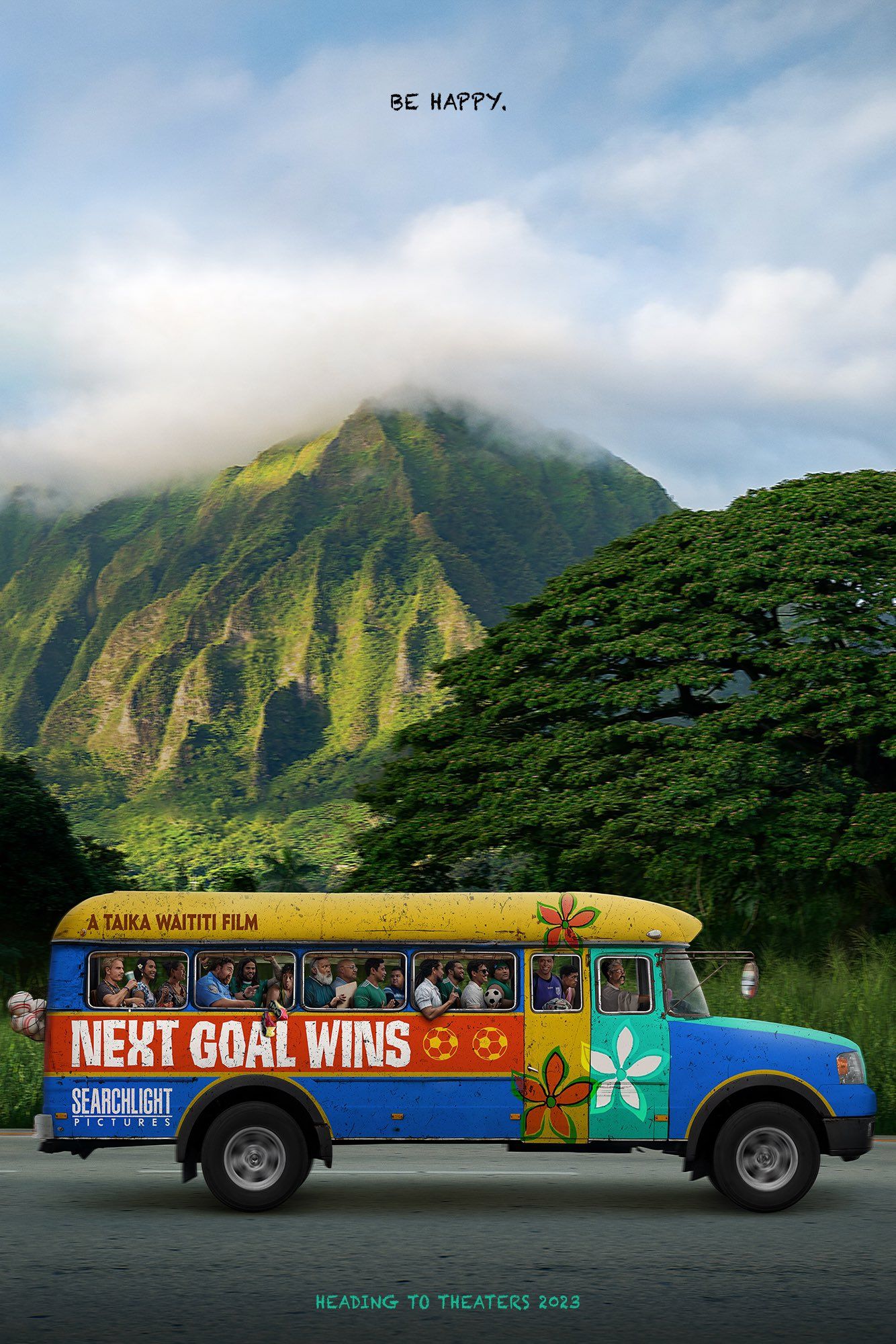 Next Goal Wins
The story of the infamously terrible American Samoa soccer team, known for a brutal 2001 FIFA match they lost 31-0.
Release Date

November 17, 2023

Director

Taika Waititi

Cast

Michael Fassbender, Oscar Kightley, Kaimana, David Fane

Rating

PG-13

Runtime

97 minutes

Main Genre

Comedy

Writers

Taika Waititi, Iain Morris
Michael Fassbender as Thomas Rongen
Thomas Rongen is a Dutch soccer coach undergoing a rough moment in both his personal and professional life. His only option is to accept the job offer to coach the American Samoa national team, who are constantly made fun of for their historic loss in the 2001 FIFA World Cup. Although this isn't an easy task, Rongen eventually grows fond of the players and the community that embraced him.
Michael Fassbender adopts the blonde hairstyle as coach Thomas Rongen in Next Goal Wins. The Irish actor has been nominated for two Academy Awards for his roles in 12 Years a Slave and Steve Jobs. In addition to Waititi's film, Fassbender is playing the lead in the latest David Fincher thriller entitled The Killer.
Oscar Kightley as Tavita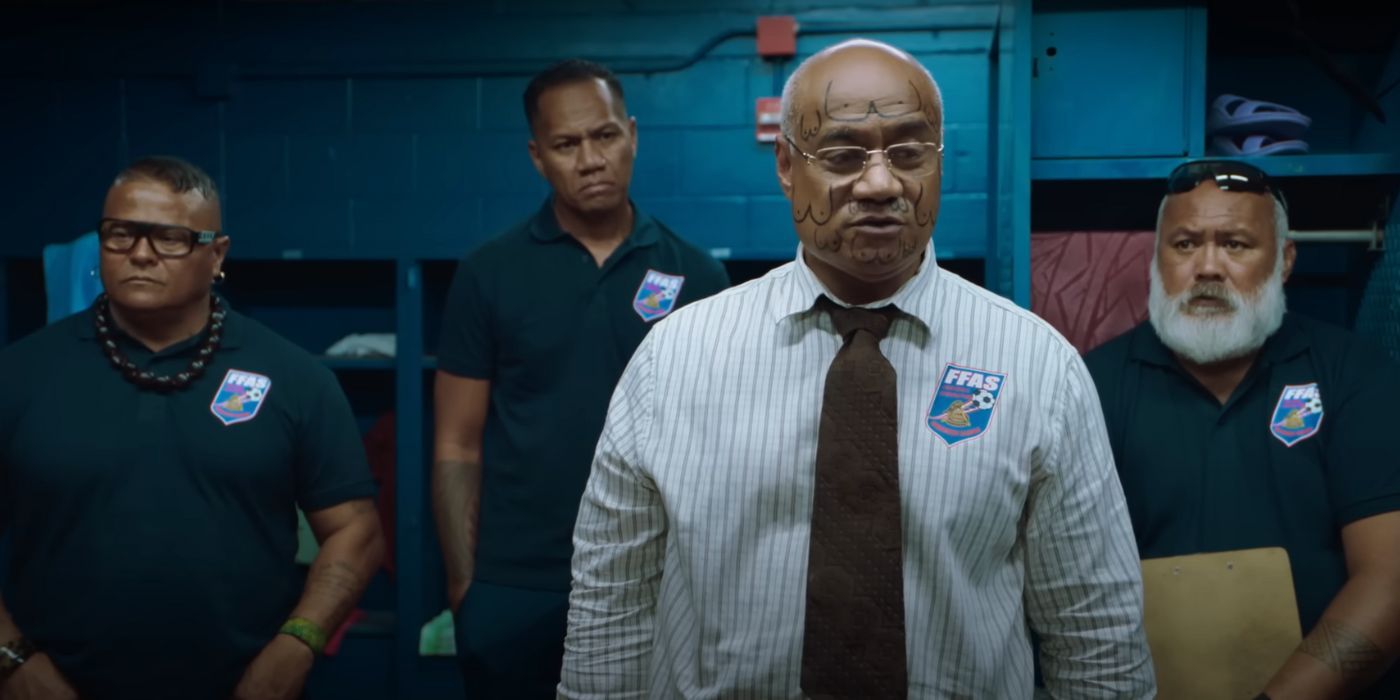 Tavita has many roles in American Samoa. He is everything from the national team's manager to a popular TV host. He is the one who hires Rongen as the new coach and has high hopes that with a new leader, the national team will once again get in shape for the World Cup. Or at least that the soccer players will score one goal against their opponent in an upcoming game.
Like his character in this film, Oscar Kightley is from American Samoa. The actor is primarily known for his performance in the 2006 film Sionne's Wedding, a project that he also wrote. This year, Kightley earned the title of TV legend at the New Zealand Television Awards for his efforts to bring more Pacifica storylines to the mainstream.
Kaimana as Jaiyah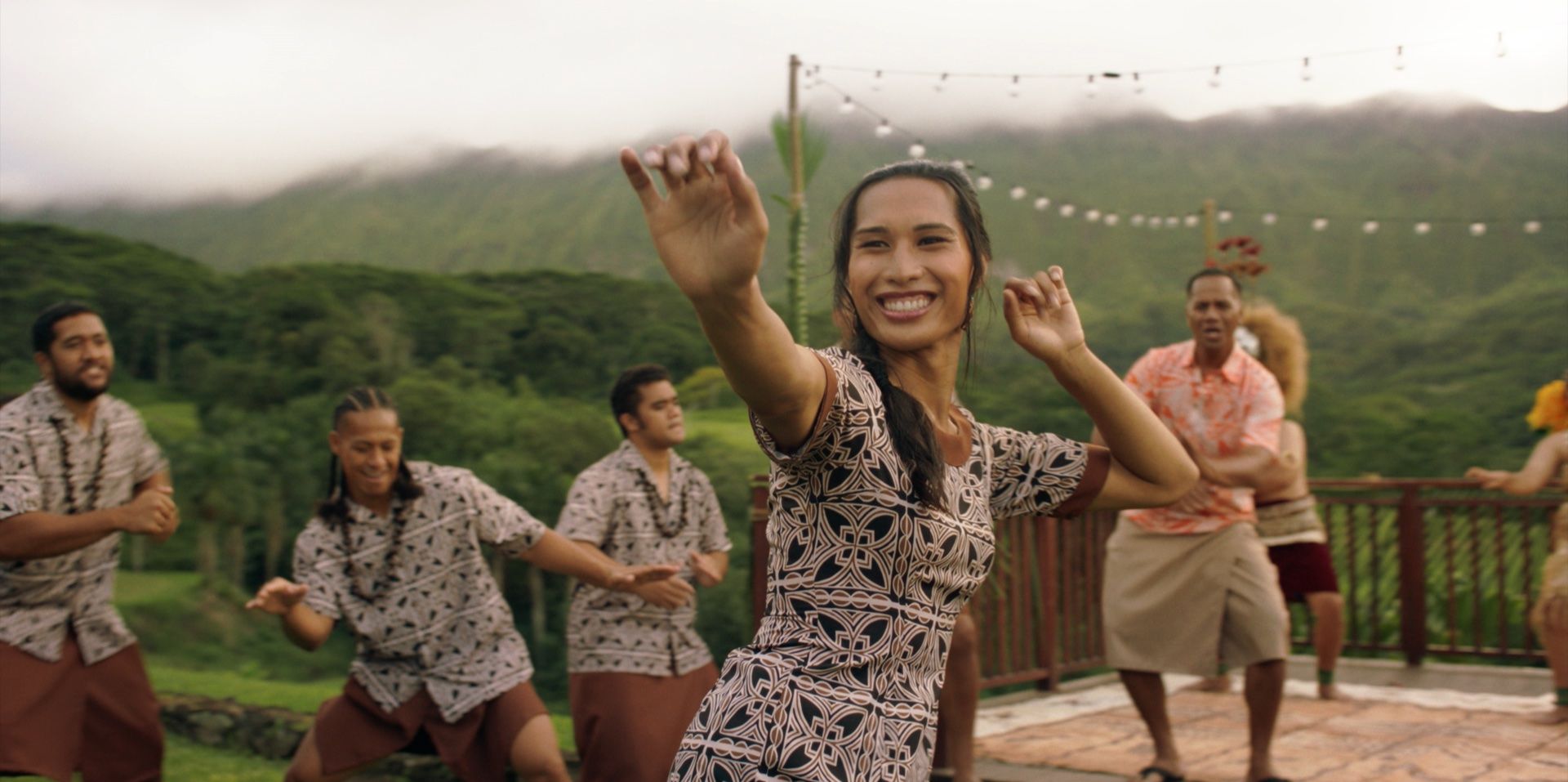 Jaiyah is a soccer player in American Samoa's national team, and she was the first transgender football player to play in the men's World Cup qualifier. At first, the character and the coach don't get along, given that he doesn't respect her gender identity. However, they slowly become friends as Jaiyah teaches him more about her country's customs. She also turns into the team's MVP and has an important role in recruiting more players just in time for the championship.
Kaimana stars as Jaiyah on the big screen and this is their acting debut. The non-binary actor identifies as fa'afafine, which is recognized as a third gender in the Samoan culture.
Beulah Koale as Daru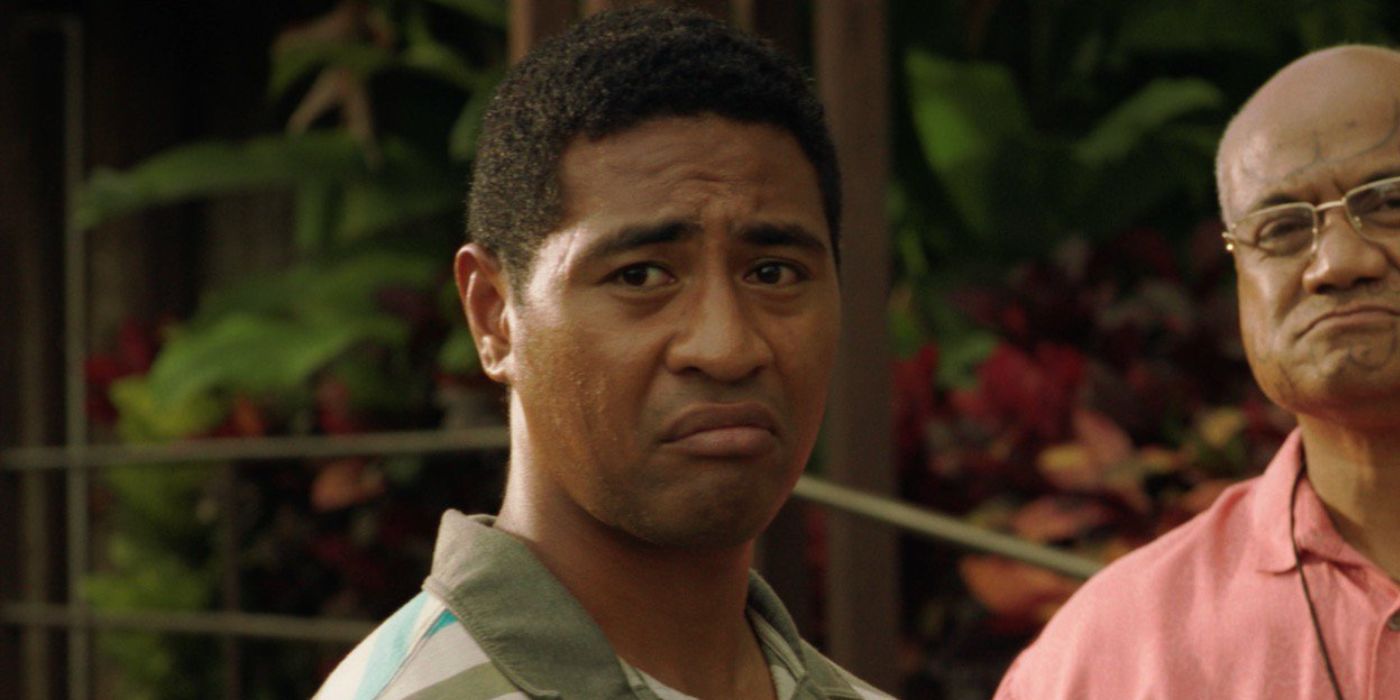 Daru is Tavita's son and a soccer player for the national team. Unlike his other teammates, Daru isn't as dedicated to the game and the coach notices that. As Rongen tries to increase the team's competence on the field, the character is forced to get in shape and step up as a defender.
Beulah Koale plays Daru in Waititi's soccer film, and he is primarily known for his role as Junior Reigns in the Emmy-winning procedural drama Hawaii Five-O. He also starred as Peter in 2022's Dual and Dion in 2023's Bad Behavior.
Uli Latukefu as Nicky Salapu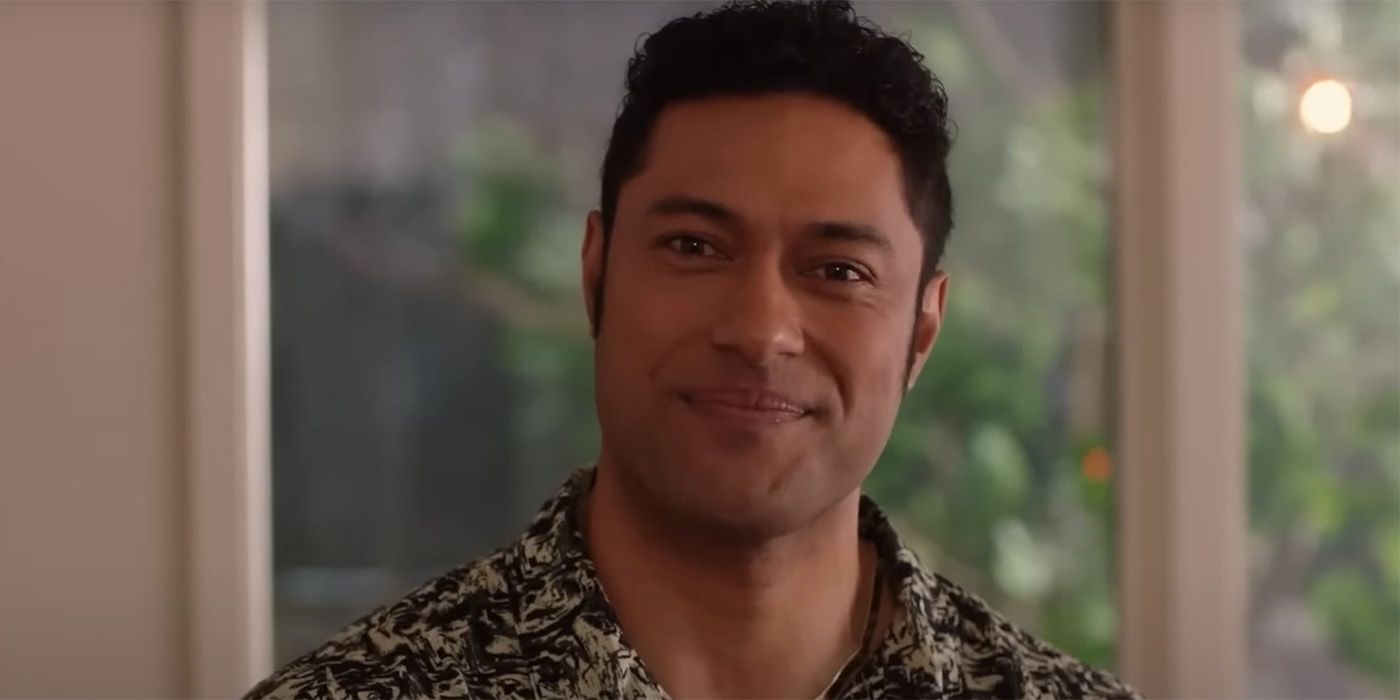 The American Samoa soccer team had a historic loss against Australia and Nicky Salapu was the goalkeeper in that game. The embarrassment of being the one at the goal when the Australian team scored 31 times catches up to him, and he gives up on his soccer career. Only playing soccer through video game matches, Nicky gets a newfound sense of hope for returning to the field when Rongen takes over as coach.
Uli Latukefu plays the Samoan goalkeeper on the big screen. The Australian actor has previously starred as the young version of Dwayne Johnson in the TV series Young Rock. He has also recently reunited with The Rock in the DC superhero film Black Adam, playing The Champion.
Will Arnett as Alex Magnussen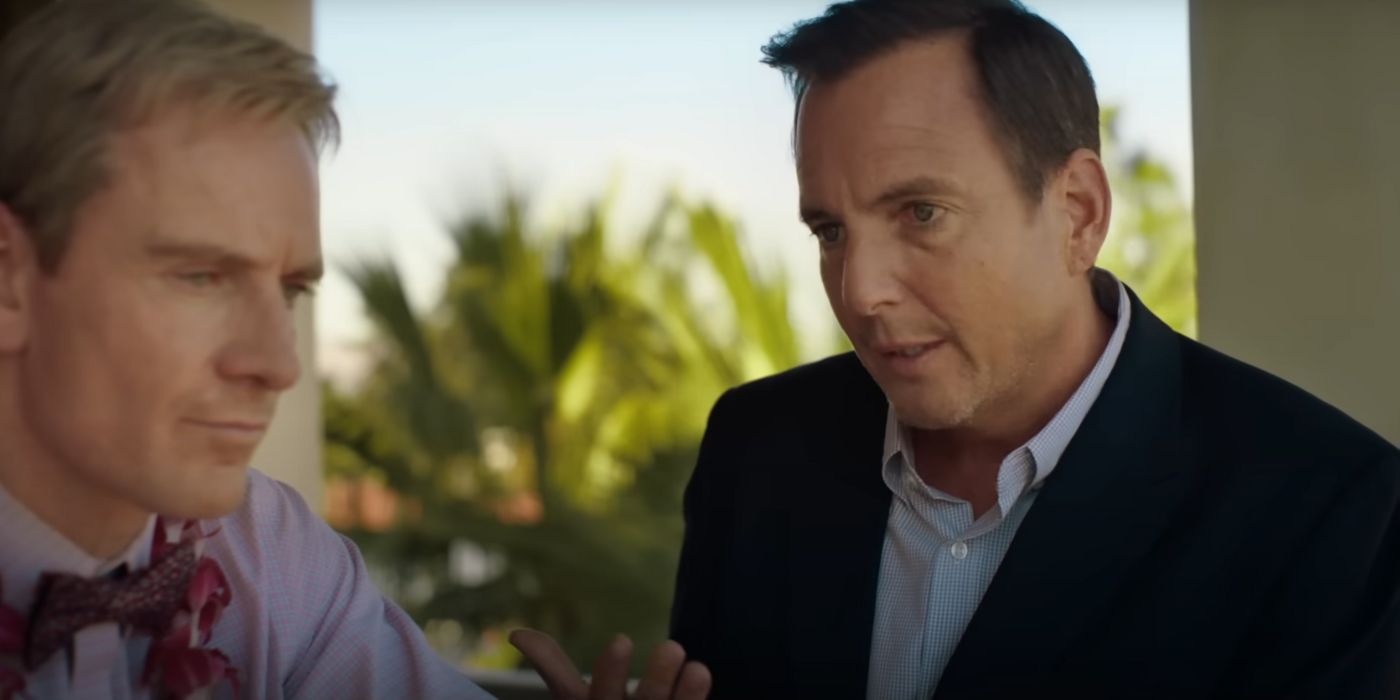 Alex Magnussen is one of the coach's superiors, and he purposefully uses Rongen's declining popularity on the field to his advantage. He is the one who negotiates with American Samoa to take in Rongen as a coach, while he continues to have a relationship with Rongen's ex-wife.
Will Arnett is best known for his portrayal of Gob Bluth in Arrested Development. He also voiced the lead character in the Netflix animated series BoJack Horseman. Aside from his role in Next Goal Wins, the actor/comedian also voiced Sweet Tooth in the Peacock original limited series Twisted Metal.
Elisabeth Moss as Gail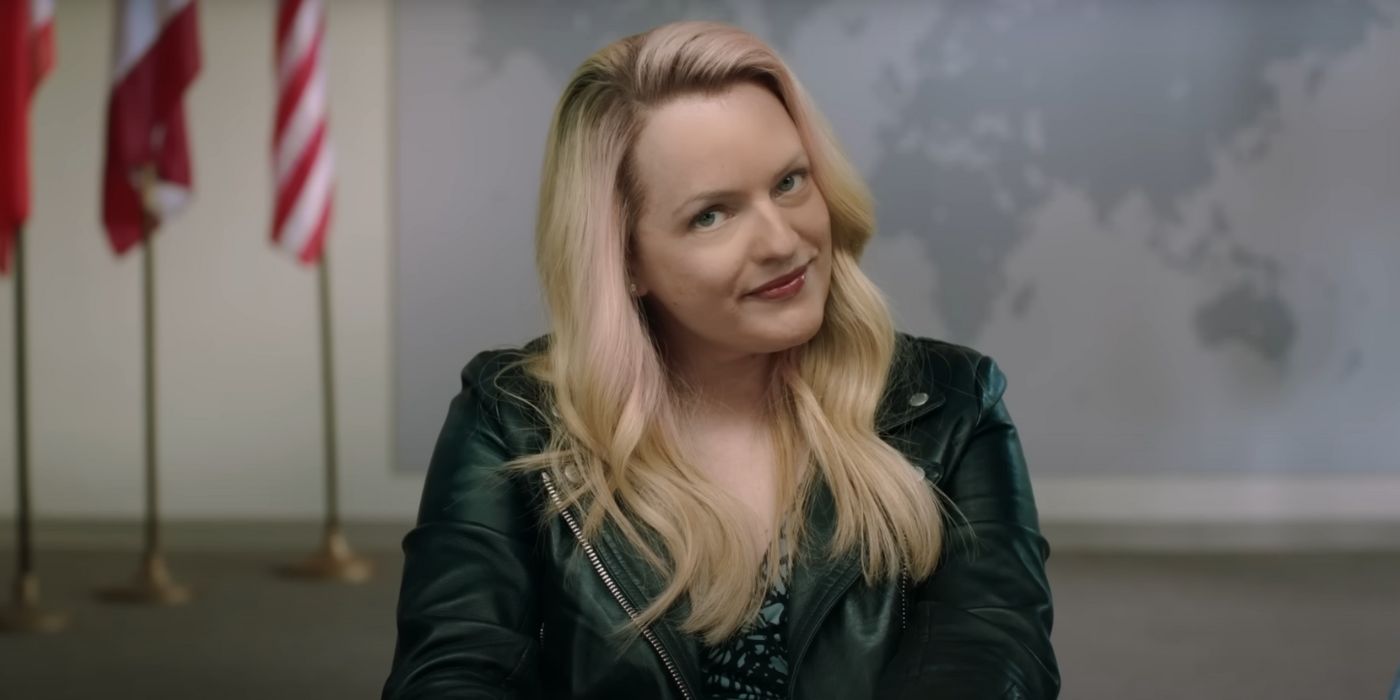 Gail is Rongen's ex-wife and the person he is still in love with, despite their separation. Even though she cares for him, Gail has moved on and is in a relationship with one of the coach's superiors.
From Mad Men to The Handsmaid's Tale, Elisabeth Moss is a renowned actress with award-winning TV performances. Aside from her roles on the small screen, Moss has been a part of many thriller and horror projects, including Girl, Interrupted and The Invisible Man.
Next Goal Wins also stars Rachel House as Ruth, Rhys Darby as Rhys Martin, Angus Sampson as Angus Bendleton, and David Fane as Ace.
The film arrives in theaters on November 17. You can click the link below to find showtimes on Fandango.
Fandango
#Goal #Wins #Cast #Character #Guide