'Priscilla' – Jacob Elordi Reveals the Scene that "Took a Toll" on Him
The Big Picture
Sofia Coppola's film "Priscilla" explores the tumultuous relationship between Priscilla Presley and Elvis, highlighting the toxicity and abuse that marred their glamorous public image.
Cailee Spaeny and Jacob Elordi discuss their excitement and nerves when Sofia Coppola offered them roles in the film, describing it as a dream come true but also a daunting challenge.
The actors share that they discovered a light and playful side to the couple through home videos, and that filming the goodbye scene was unexpectedly emotional and challenging for them.
Sofia Coppola's eighth feature, Priscilla, opens the door to the home of a very young Priscilla Presley and rock and roll icon, Elvis. Based on Priscilla's memoir, Elvis and Me, the A24 film presents the tumultuous relationship between the singer and his then-14-year-old girlfriend, with the lens focused on how she stepped from obscurity and into Graceland. To portray the couple, Coppola enlisted Euphoria's Jacob Elordi as Elvis and Cailee Spaeny (Mare of Easstown) as the film's star. While promoting the movie, the two spoke with Collider's Steve Weintraub about working with Sofia Coppola and understanding their roles.
Before Priscilla was known for her big dark hair and dramatic eyes, she was a young girl growing up in West Germany, where her family was stationed. Under her stylized direction, Coppola tracks the relationship from when Priscilla first meets Elvis at a party to their eventual divorce in 1972, taking care to highlight the toxicity of the relationship and the abuse and infidelities that marred the glamorous front the couple presented to the world. The movie also features Rodrigo Fernandez-Stoll, Emily Mitchell, Tim Post, Jorja Cadence, and more.
During their chat, Elordi and Spaeny tell Weintraub and his cats about the emotional roller coaster of getting the opportunity to work with Sofia Coppola. They discuss marking off one of their dream collaborators from the list, the most surprising things they learned while researching Elvis and Priscilla Presley, and why one brief scene shocked Elordi with how challenging it was to film. Check it out in the video above the interview or in the transcript below.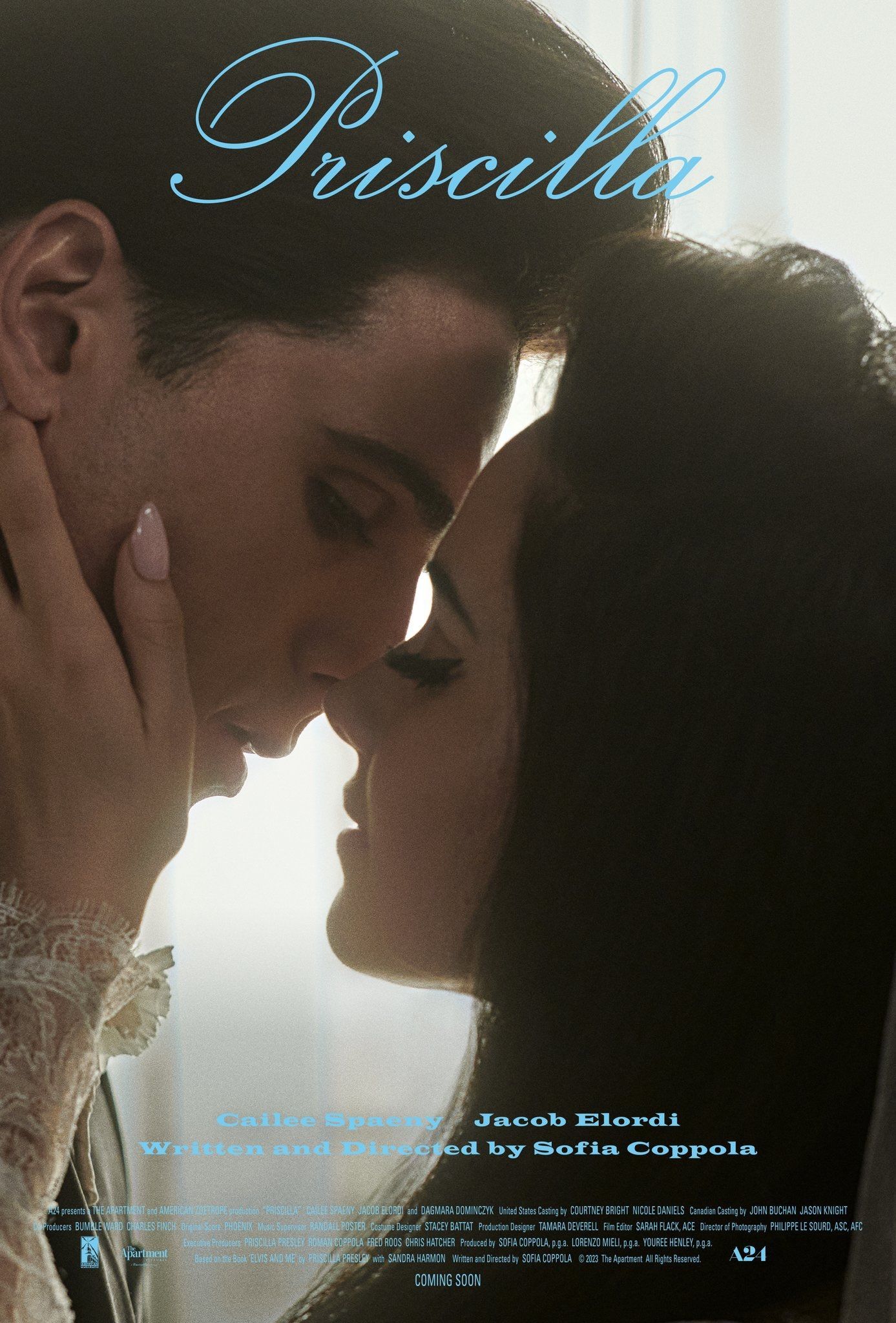 Priscilla
When teenager Priscilla Beaulieu meets Elvis Presley at a party, the man who's already a meteoric rock 'n' roll superstar becomes someone entirely unexpected in private moments: a thrilling crush, an ally in loneliness, and a gentle best friend.
Release Date

November 3, 2023

Director

Sofia Coppola

Cast

Jacob Elordi, Cailee Spaeny, Jorja Cadence, Ari Cohen

Rating

R

Runtime

113 minutes

Main Genre

Drama
Read Our 'Priscilla' Review
COLLIDER: My cat just decided to jump up.
CAILEE SPAENY: Hi, cat.
JACOB ELORDI: Hello, cat.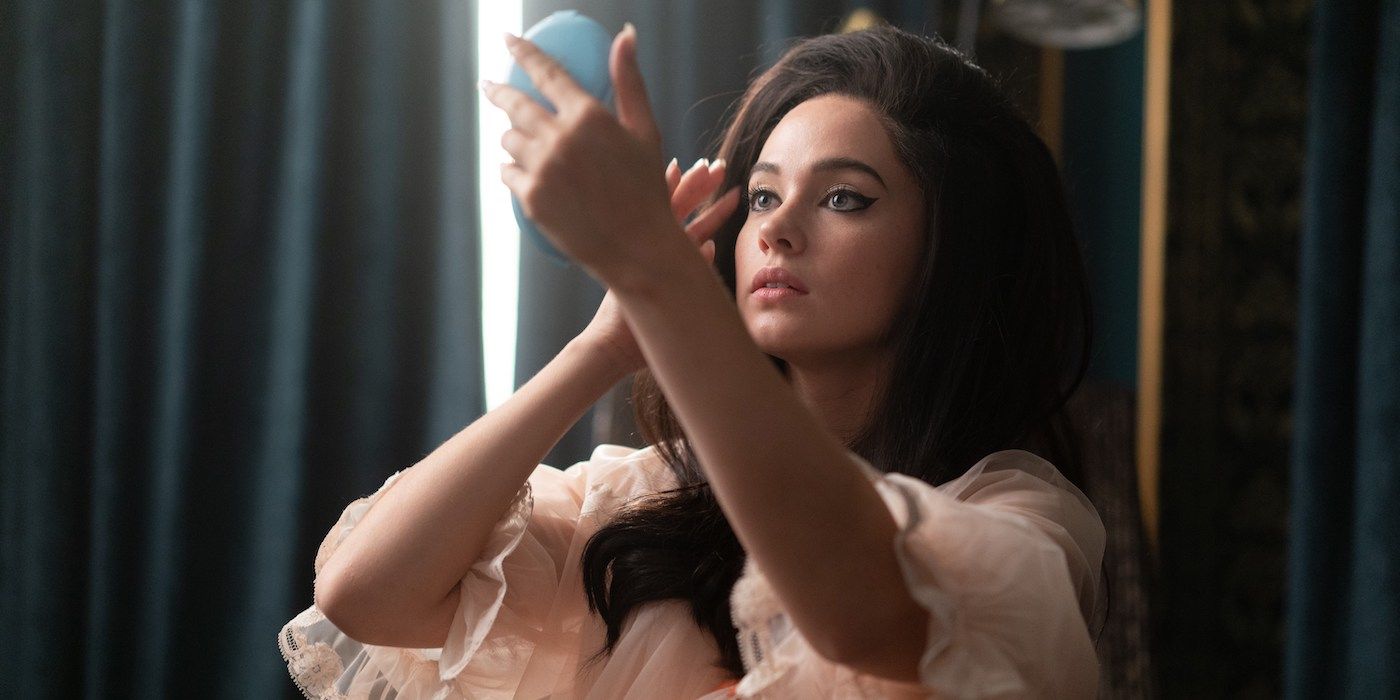 This was not on purpose. I didn't even know the cat was in the room. How are you guys doing? [Laughs]
SPAENY: Good, how are you?
This is not the way I meant for this all to go.
SPAENY: It's so much better, though.
[Laughs] This is definitely a unique speed-dating situation. I'm sure you really wanted the role, for both of you, but what is it actually like when Sofia pulls you aside and says, "You got it?" What goes through your brain? Are you then all of a sudden super excited, super nervous, or like a combination of both?
SPAENY: I think I was on a high, and I felt amazing, and I was like, "All my dreams have come true." Then, by the end of that night, I was crying. [Laughs] I was like, "I don't know how to do this! I can't work with Sofia Coppola, she's my dream director." But no, she takes all that pressure off and gives you the space to figure it out along the way.
ELORDI: I mean, I think it was fear immediately for me. I think I've been saying I wanted to work with a filmmaker like Sofia my whole life, and then she was like, "Okay, let's do it," and then I was like, "Oh no. No, not actually," you know?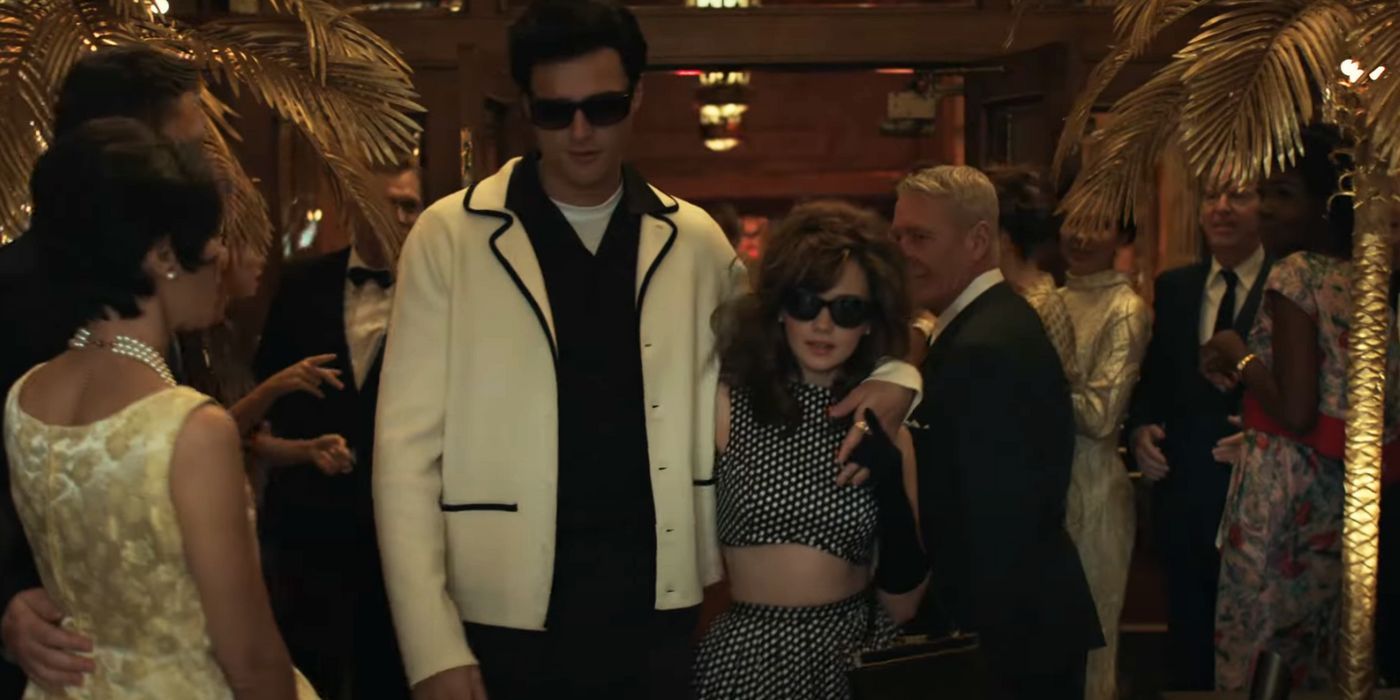 I know you guys did a ton of research getting ready to play these roles. What were some of the things that you discovered that really surprised you about their relationship or just them as people?
ELORDI: I feel like one thing that was pretty prevalent while we were filming was there was this kind of goofiness to the pair of them that you could find, especially for me with Elvis. There was this very light and jovial side that was really apparent when you watched kind of home videos.
SPAENY: Yeah, the home videos are so special to see them on, like, a beach vacation and then just sort of goofing around. They had an incredible banter with each other, and they were just really, they were kids, you know?
So you see the filming schedule, you know what you're shooting and when, or a rough outline, what was the day or two that you had circled because you were super excited to film it or super nervous to film it?
SPAENY: Oh, all of it. I didn't know what was left and black and white. It was hard to keep my head screwed on straight. I think we had to take it day by day, but was there a certain…?
ELORDI: It was day by day. I think something that came as a bit of a shock, we shot the goodbye scene toward the end of filming and I think that day was much heavier than anticipated for me, anyway. We had shot their lives leading up to that, and that day came out of nowhere. It's only a brief scene, but for me, it kind of floored me a little bit having grown up with them for all those years and then having to say goodbye. That scene definitely kind of, you know, took a toll for sure.
Priscilla is in theaters now in the U.S. Get tickets here.
#Priscilla #Jacob #Elordi #Reveals #Scene #Toll