Release Date, Cast, Production Status, and Everything We Know
Those hungry for more of San Francisco's resident anti-hero will be delighted to know that Venom (Tom Hardy) will be returning once again for Venom 3, and the third film in Sony's flagship Spider-Man villain universe is making some pretty significant changes to the hit series. However, you will have to wait a bit.
Eddie Brock is easily one of Marvel Comics' most popular characters, seamlessly going from a fearsome foe of the Friendly Neighborhood Spider-Man to a Lethal Protector who inspires fear into the hearts of even the most menacing criminals. With an iconic look, engaging characterization, and a surprisingly poignant sense of humor, it's no wonder why comic fans wanted to see Venom on the big screen for so long. Many likely remember that Venom's theatrical debut came in the final film of director Sam Raimi's trilogy, Spider-Man 3, but the iconic foe became the subject of a bit of controversy before, during, and following the film's production. Though Spider-Man 3's interpretation of the character has its fans, many fans still wanted to see a proper Venom adaptation, and we kind of got that in 2018's Venom.
We say "kind of" because a key part of Venom's character and origin is he's the complete antithesis of Spider-Man, yet the new film opted to place Venom in a universe where he and Peter Parker never met. This led to apprehension at first, but even dedicated Venom fans agree that the film is a good amount of fun, carried by a remarkably charismatic Tom Hardy in the title role. The momentum continued in the sequel Venom: Let There Be Carnage (2021), which introduced the immensely popular Carnage (Woody Harrelson) to Sony's villainverse.
After being brought to the Marvel Cinematic Universe in Let There Be Carnage's end credits scene before almost immediately being sent back to his universe in Spider-Man: No Way Home, Marvel fans have been anxiously waiting to see what's next for Venom. They won't have to wait much longer, as Venom 3 is in active development with a new story, a new director, and a new writer. To learn more about the upcoming threequel's cast, director, production status, and more, here is everything we know so far about Venom 3.
Editor's Note: This article was last updated on November 17.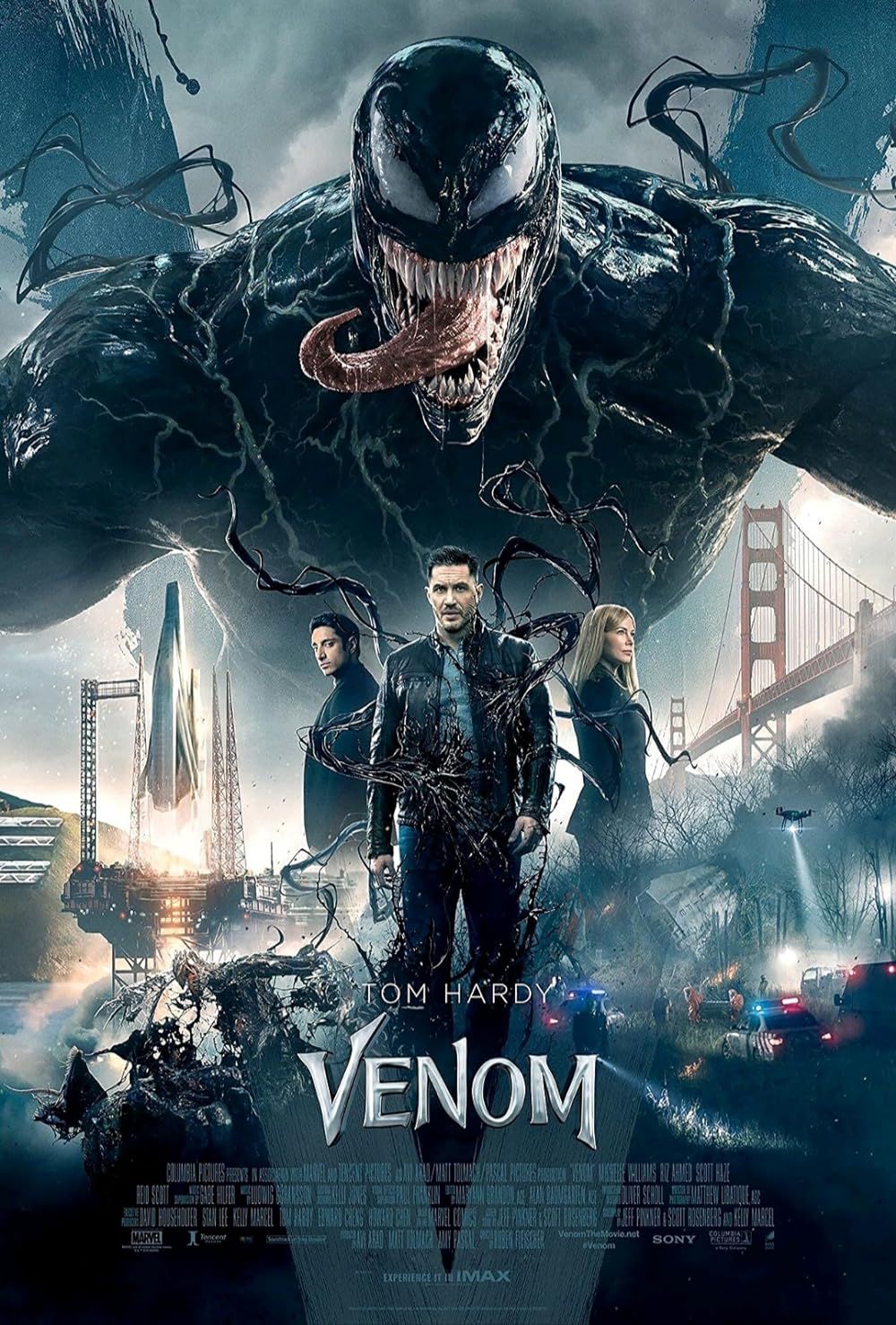 Venom
Release Date

September 28, 2018

Director

Ruben Fleischer

Cast

Tom Hardy, Michelle Williams, Woody Harrelson, Jenny Slate, Riz Ahmed, Sam Medina

Rating

PG-13

Runtime

112

Main Genre

Action

Studio

Sony Pictures

Writers

Scott Rosenberg, Jeff Pinkner, Kelly Marcel, Will Beall, Todd McFarlane, David Michelinie

Tagline

Embrace Your Inner Anti-Hero
Does 'Venom 3' Have a Release Date?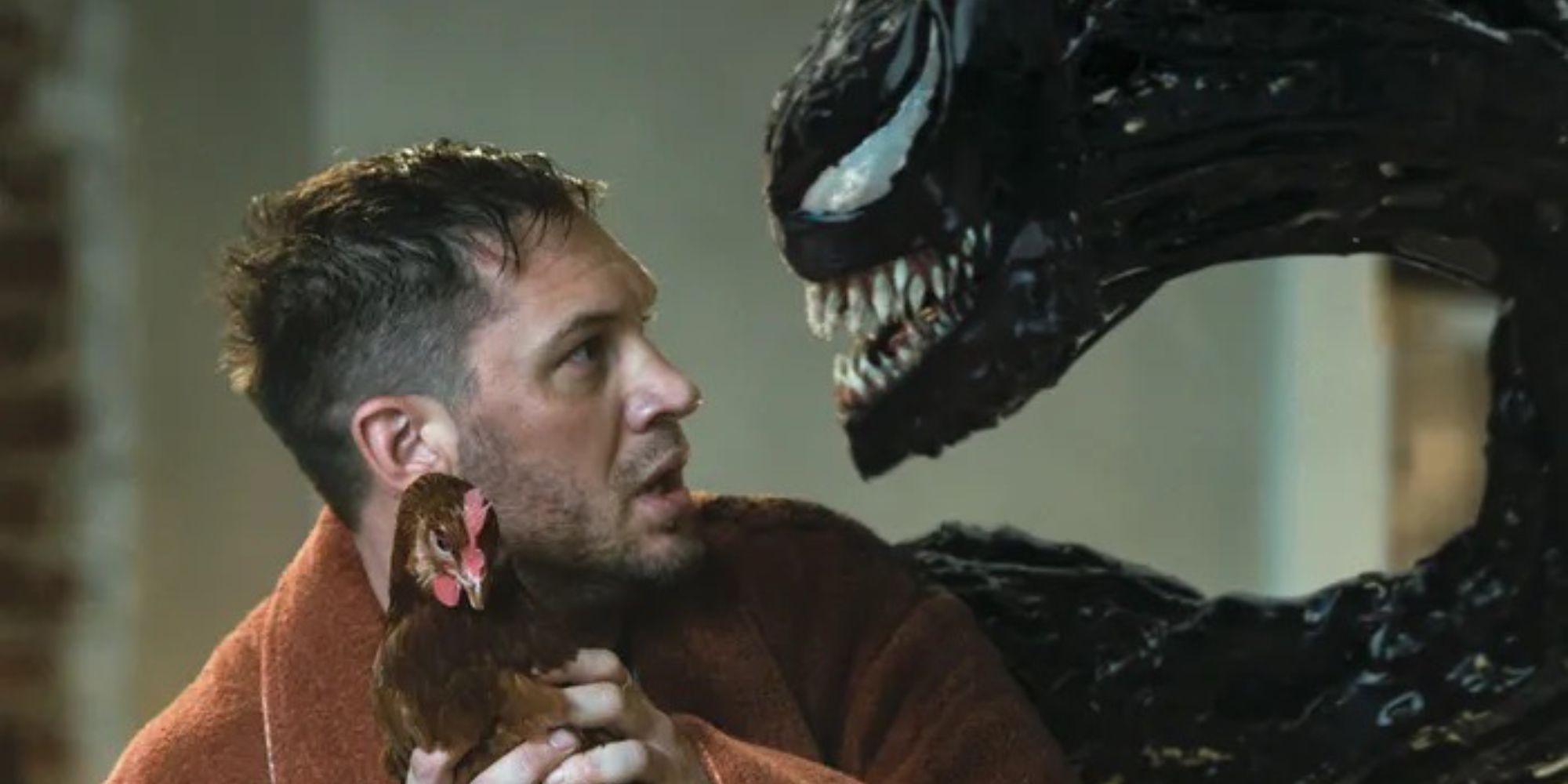 Sony has confirmed that Venom 3 will premiere exclusively in theaters on November 8, 2024. The movie was previously scheduled to release on July 12, 2024. Both of the previous films performed remarkably well at the box office, so a theatrical run was pretty much a given. The first film grossed a whopping $850 million at the international box office, placing it in the top 25 of the highest-grossing comic book movies ever made. Venom: Let There Be Carnage didn't slouch during its theatrical run either, raking in a more than healthy $500 million on a budget of $100 million. Venom 3 was originally expected to arrive sometime in October 2024, but the fact that Sony has moved it up on the schedule suggests that they are confident about delivering the film despite the impact of the WGA and SAG-AFTRA strikes on the production (more on that below).
A streaming release for Venom 3 is also very possible once the theatrical run concludes. Historically, Sony has partnered with Netflix to release many of their high-profile releases on streaming, as was the case with their other Spider-Man spin-off, Morbius. However, a historic partnership between Sony and Disney+ has now set a new precedent by bringing some of their biggest Spider-Man-related films to the streaming service. As of right now, Spidey fans can watch Spider-Man, Spider-Man 2, Spider-Man 3, The Amazing Spider-Man, and Spider-Man: Homecoming on Disney+. Venom is now available to stream on Disney+ as of May 12, so it's possible that Venom 3 could be making its streaming home on Disney+ once its theatrical run ends.
Is There a Trailer for 'Venom 3'?
No footage exists yet for Venom 3, therefore, we don't have a trailer to show you right now.
When Is 'Venom 3' Filming (And What's the Production Status)?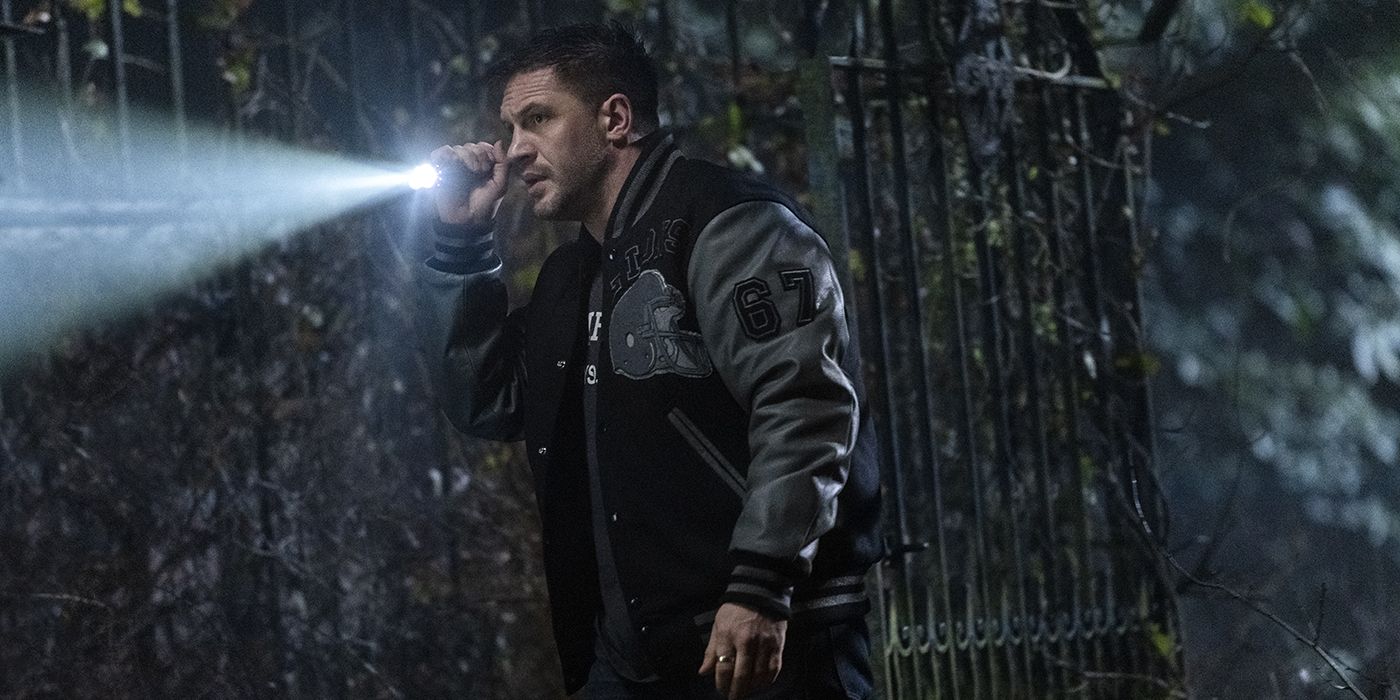 After months on hold, Venom 3 has now resumed production and Tom Hardy celebrated by revealing a new set photo on his Instagram. That's fitting, considering the earliest bit of information we got about Venom 3's production was another Instagram post from Tom Hardy where he revealed that the script for Venom 3 was being written (or possibly even completed). Venom 3 initially kicked off production in June 2023. However, things eventually ground to a halt as a result of the historic SAG-AFTRA strike that began on July 13, 2023. Now that the project is moving forward again, it shouldn't be long before we start to see some footage from the film.
Who's In the 'Venom 3' Cast?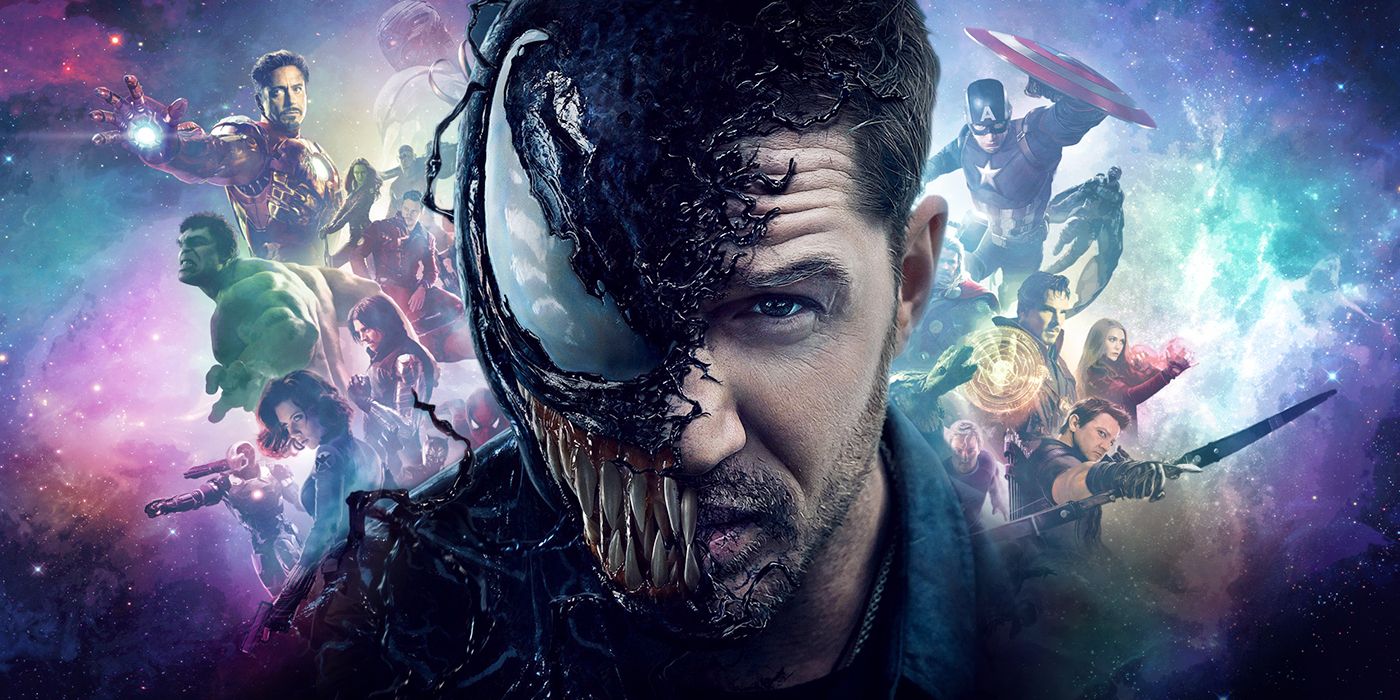 As always, Venom and Eddie Brock will be played by Tom Hardy. The Oscar-nominated actor clearly has a deep connection to and love for the title character. This time, he will have an even more significant influence on the creative direction of Venom. Ted Lasso star Juno Temple will join Hardy in a yet-to-be-revealed leading role. No word yet on if other characters like Eddie Brock's ex-girlfriend Anne Weying (Michelle Williams) or mysterious detective Patrick Mulligan (Stephen Graham) will appear in the sequel.
Here's a blast from comics past: in the comics, Pat Mulligan is the first host of the Toxin symbiote, the child of Carnage and Venom's grandchild who tries to be a hero. Unfortunately, Pat was beaten to death by the Ghost Rider villain Blackheart, who took the symbiote and, through a series of circumstances, it ended up bonding with Eddie during a time when he was separated from Venom. Another very interesting addition to the Venom 3 cast is Chiwetel Ejiofor, who has previously appeared as the Doctor Strange villain Karl Mordo in the MCU. Ejifor's role is being kept a secret for now, so there's no telling whether he's reprising his MCU role or playing someone completely new.
Who's Making 'Venom 3'?
Kelly Marcel, who wrote both Venom and Venom: Let There Be Carnage, will be directing Venom 3 this time, following Venom director Ruben Fleischer and Venom: Let There Be Carnage director Andy Serkis. Marcel will also be writing the screenplay for the film, which series star Tom Hardy will also co-write. Both Hardy and Marcel will be producing the project along with Avi Arad, Hutch Parker, Amy Pascal, and Matt Tolmach.
What's the 'Venom' Story So Far?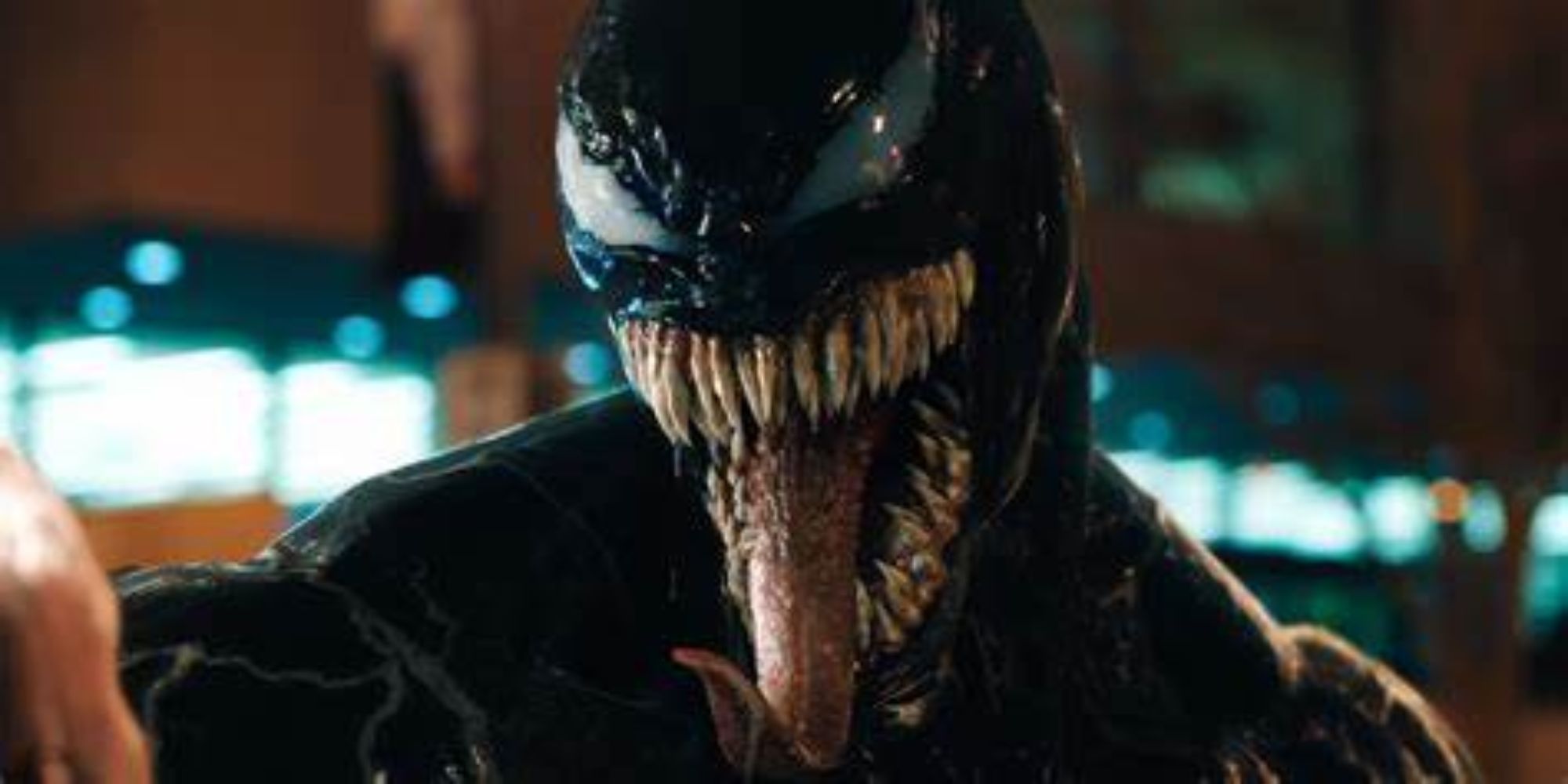 Plot details for Venom 3 are being kept under wraps, but we can still quickly recap what Eddie Brock and Venom's journey has entailed so far. The first film sees several mysterious extra-terrestrial organisms crash-land to Earth. Known as Symbiotes, the organisms come into the possession of billionaire Carlton Drake (Riz Ahmed), who believes the aliens could lead to the next stage of human evolution. Drake's infamous business practices catch the attention of investigative reporter Eddie Brock, but when the cocky journalist gets his nose into Drake's business, Eddie loses both his job and his girlfriend. Months later, Eddie is contacted by Dr. Dora Skirth (Jenny Slate), who tells Eddie about the Symbiotes in Drake's facility. That's how Eddie bonds with the Symbiote, Venom. While the good-hearted Eddie doesn't like how the alien is obsessed with eating people, the two are able to stop Drake and the evil Symbiote Riot's dastardly plans for world domination.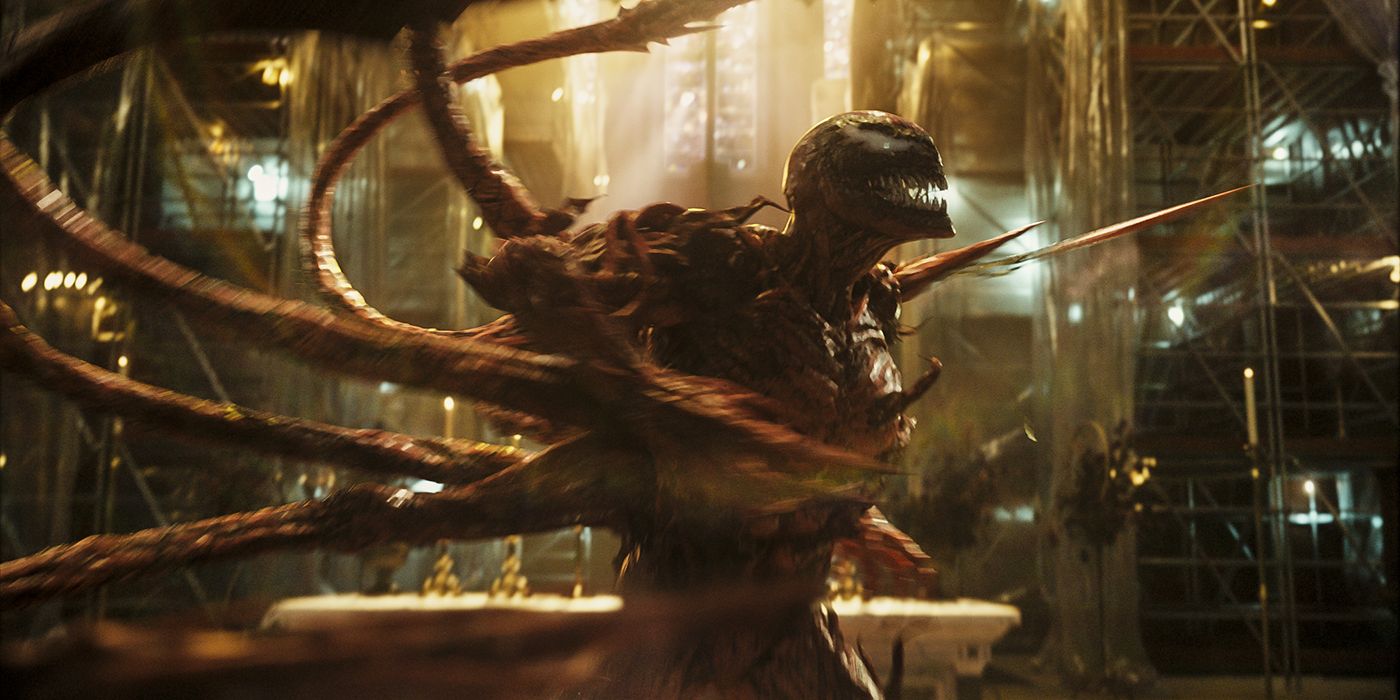 Venom: Let There Be Carnage sees Eddie confronting a demon from his past with Cletus Kasady – a ruthless serial killer whose been incarcerated because of Eddie. When Cletus takes a bite out of Eddie's hand, Eddie and Venom's Symbiote DNA leads to Kasady becoming a Symbiote himself, now becoming a near-unstoppable monster known as Carnage. With the help of his long-lost mutant girlfriend, Frances (Naomie Harris), Cletus tries to exact vengeance on Eddie, but ultimately gets his head ripped off by Venom. Eddie's anti-hero identity becomes known by Detective Mulligan (who is teased to be the symbiote Toxin), so the film ends with Eddie and Venom fleeing the country and going into hiding.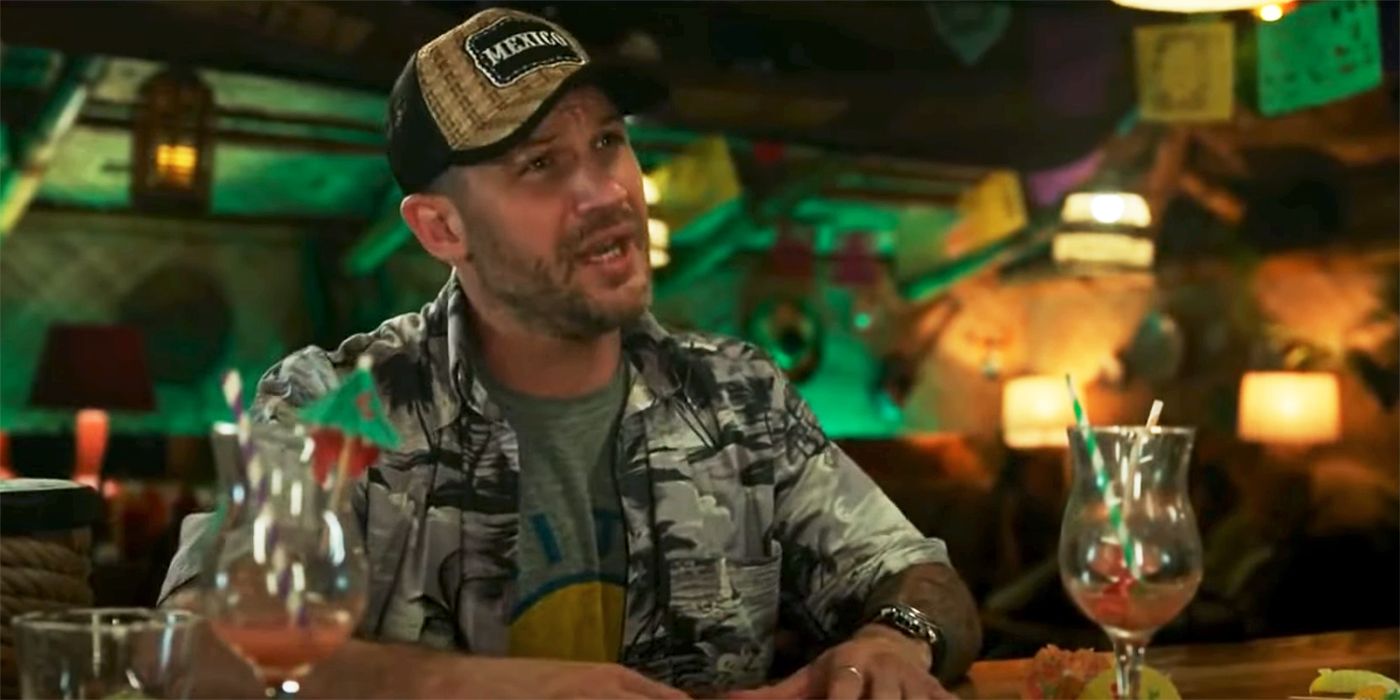 That's when Eddie and Venom are transported to the MCU thanks to Doctor Strange's (Benedict Cumberbatch) botched spell in Spider-Man: No Way Home (which doesn't make a ton of sense since the spell was only supposed to summon people from other dimensions who knew Peter Parker is Spider-Man but still). Eddie and Venom think that this Spider-Man (Tom Holland) guy has something to do with their inter-dimensional travel, but before they can meet with the webhead, they get sent back to their own dimension. At least, most of them are, as a tiny bit of the Venom symbiote stayed behind, likely to cause all sorts of trouble for Peter Parker and the MCU.
Are the Previous Venom Films Available to Watch on Streaming?
Starting May 12, Disney+ subscribers can watch Venom, but the same cannot be said for Venom: Let There Be Carnage. Still, here is how you can stream both projects (as well as No Way Home).

#Release #Date #Cast #Production #Status