The 25 Best Real Housewives Taglines Of All Time, Ranked
Summary
Dorit Kemsley's tagline perfectly represents the luxurious and over-the-top lifestyle of The Real Housewives franchise: "I Believe In Excess Of Everything… Except Moderation."
Gizelle Bryant's tagline, "The Secret To This Pretty Face Is Staying In The Shade," captures her beauty, epic fights, and shady one-liners on The Real Housewives of Potomac.
Denise Richards' tagline, "My Problem With The Tabloids? My Real Life Is So Much Juicier," highlights her eventful personal life and clashes with other cast members on The Real Housewives of Beverly Hills.
Reality TV was taken to a completely new level when The Real Housewives franchise took off, and there have been some iconic taglines along the way. With over nine cities featured on spinoffs since the original, The Real Housewives of Orange County (2006), this Bravo juggernaut only grows larger. The Housewives won't be leaving screens any time soon.
While some Real Housewives franchises are more popular than others, all contain zingy taglines that draw in audiences. Love them or hate them, the Housewives know how to deliver drama and always find sassy one-liners to pull out of the woodwork during some heated moments. The women are required to record a tagline for the opening credits, a statement that expresses who they are and what to expect from them throughout the season, but some Housewives' taglines outweigh the rest.
Related: 20 Best Reality TV Shows Right Now
25
"I Believe In Excess Of Everything… Except Moderation."
Dorit Kemsley, The Real Housewives of Beverly Hills (Season 8)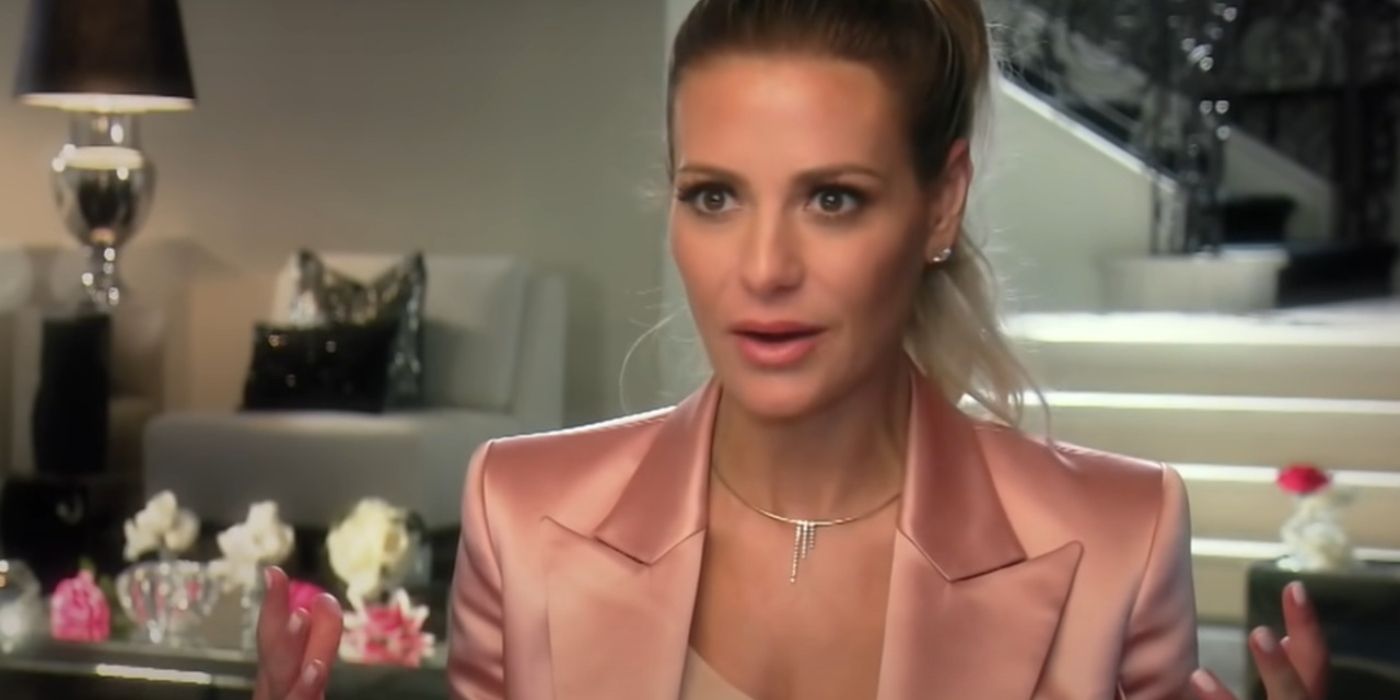 Dorit Kemsley's The Real Housewives of Beverly Hills season 8 tagline was the perfect personification of what The Real Housewives represents: living luxuriously. This tagline is a hilarious contradiction that also flawlessly mirrors Dorit's character. Her over-the-top attitude and spending habits proved that she was never one for moderation. Even Dorit's closest friends mocked her for her matching designer threads, but Dorit had the last laugh with some of the best quotes and one of the best Real Housewives taglines.
24
"The Secret To This Pretty Face Is Staying In The Shade."
Gizelle Bryant, The Real Housewives of Potomac (Season 6)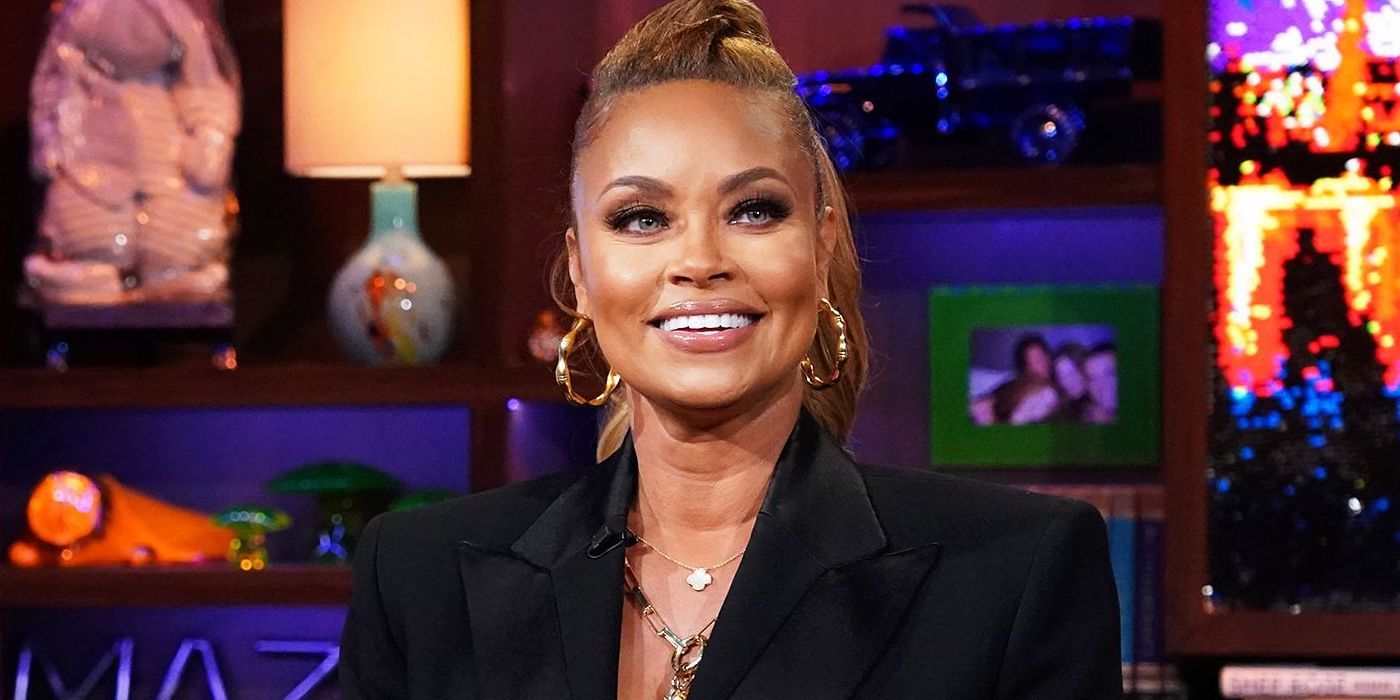 In The Real Housewives of Potomac season 6, Gizelle Bryant dished one of the best taglines that Bravo fans have heard in a while: "The secret to this pretty face is staying in the shade." Known for her beauty, Gizelle is also famous for her epic fights and shady one-liners towards her fellow Housewives. She knew exactly what she was doing on RHOP and played the badass part well. In season 6, Gizelle's tagline played on her stunning good looks and love for shady insults.
23
"My Problem With The Tabloids? My Real Life Is So Much Juicier."
Denise Richards, The Real Housewives of Beverly Hills (Season 9)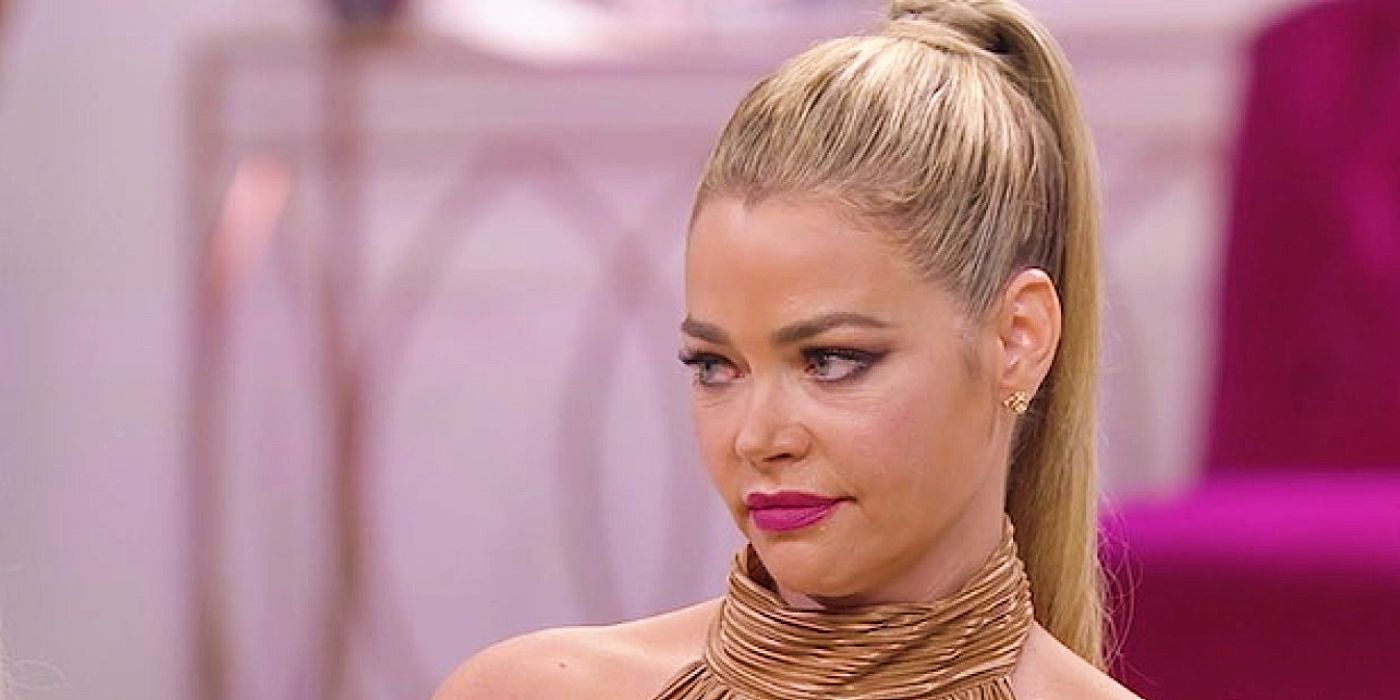 Denise Richards joined RHOBH in season 9, which was a huge signing for the series. Considering how famous Densie is and her built-in relationships for the show, she was a shoo-in as a Housewife. As her tagline suggested, Denise's life was far juicier than any tabloid story. She told the cameras how she met her husband, the issues she had co-parenting with Charlie Sheen, and the problems she had with the other women only built over time. There was support for Denise, but by RHOBH season 10, a few rumors about Brandi Glanville caught up to her, and she left the series.
22
"I Live In A House Full Of Ballers, But I Never Get Played."
Robyn Dixon, The Real Housewives of Potomac (Season 5)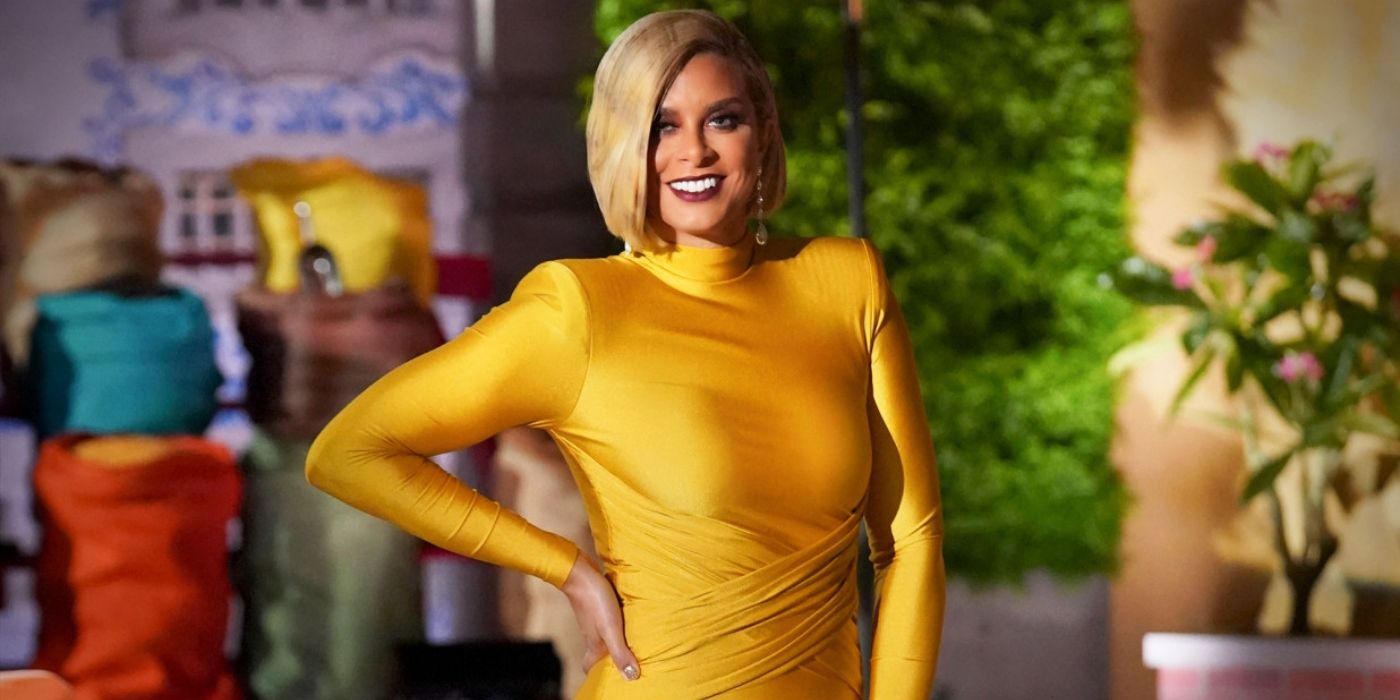 Robyn Dixon's tagline for RHOP season 5 was straightforward. Since she had an on-and-off relationship with her former NBA-playing now-husband Juan Dixon, Robyn was known as a baller's wife. However, Robyn also played basketball herself, making her household full of ballers. The play on words was what made this tagline one of the best from her cast, especially since her storyline was full of highs and lows. From her financial woes getting brought up to the launch of her new business to her engagement to Juan, Robyn never got played.
Related: Real Housewives Ultimate Girls Trip Season 4: News, Potential Release Date, Cast, Trailer & Everything We Know
21
"I Don't Have To Buy It, Because I Already Own It."
Lisa Rinna, The Real Housewives of Beverly Hills (Season 8)
In RHOBH season 8, Lisa Rinna became known for "Owning it, baby!" Though Lisa was seen as a villain in fans' eyes, she wasn't always a dark character in the franchise. In season 8, Lisa kept it real and wanted her castmates to own their behaviors. She focused on her daughters' careers and college decisions while dealing with issues between Teddi Mellencamp-Arroyave and the group. Lisa was often hilarious and sometimes cringey during her time on the show.
20
"I Always Had The Juice, But Now I Got The Peach!"
Marlo Hampton, The Real Housewives of Atlanta (Season 14)​​​​​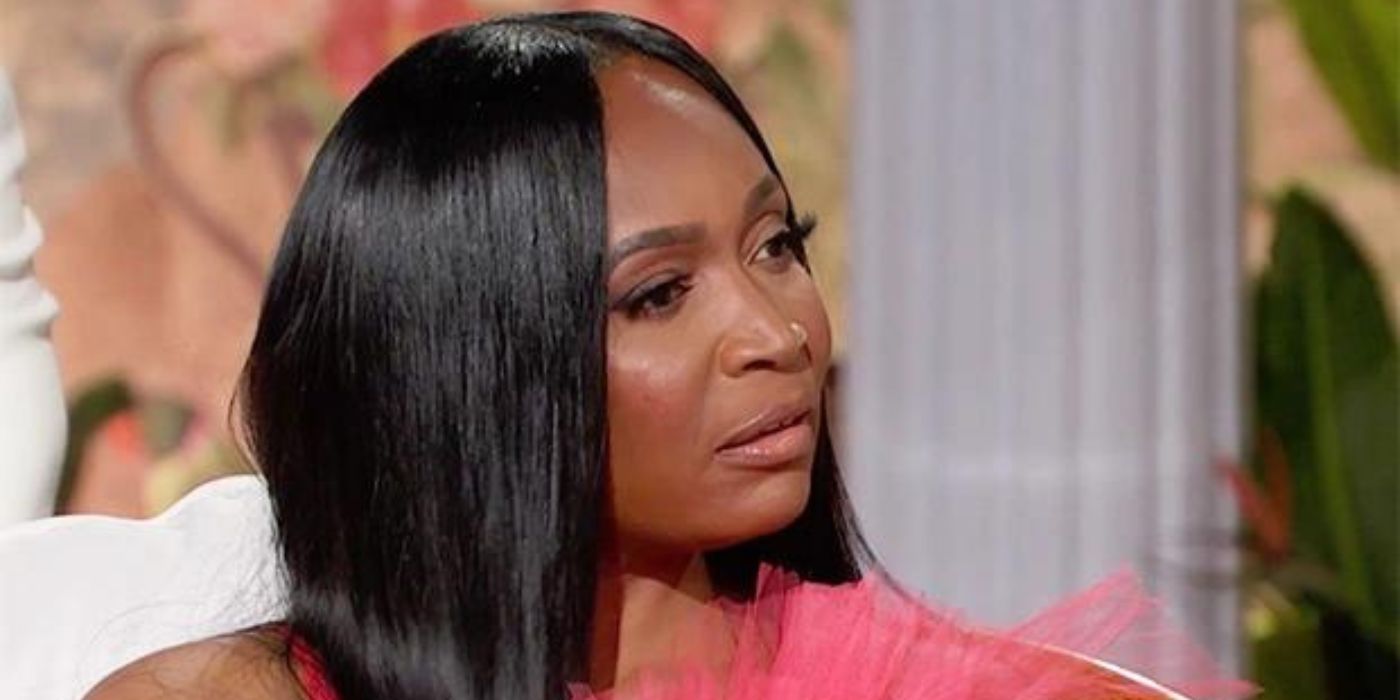 Marlo Hampton started as a friend on The Real Housewives of Atlanta season 4 before joining as a friend and guest of the series for eight seasons. Fans begged Bravo to add Marlo to the main roster, and it finally happened in RHOA season 14. Since Marlo always brought the tea, her tagline for season 14 hit the nail on the head. After years of begging for the peach, she was finally given it and has given fans what they've been waiting for.
19
"Don't Check For Me Unless You Got A Check For Me."
Kandi Burruss, The Real Housewives of Atlanta (Season 12)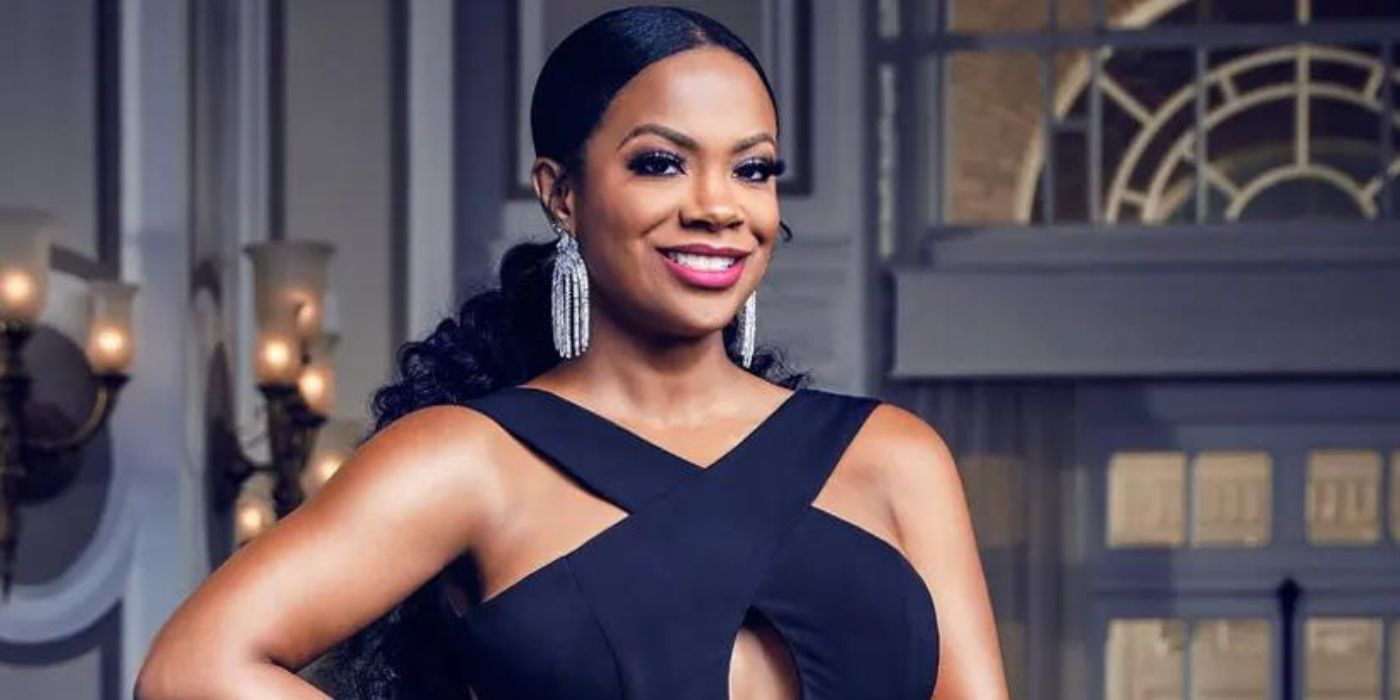 Kandi Burruss proved to be one of the more likable cast members from RHOA over the years — especially in RHOA season 12. In the season, Kandi brought the drama when she had some private information about Porsha's fiancé and the father of her baby. In season 12, she proved her worth with this iconic tagline, putting her castmates in line. If there's one thing that's true about Kandi, it's that she always delivers and is worth the hefty paycheck.
18
"I May Be Married To A Plastic Surgeon, But I'm 98% Real."
Heather Dubrow, The Real Housewives of Orange County (Season 7)
What made Heather Dubrow such a fun addition to The Real Housewives of Orange County was her relationship with her plastic surgeon husband Terry Dubrow. The couple is wildly wealthy and looks fantastic due to their love for the fountain of youth. Because of her connection to the plastic surgery world, Heather's tagline in RHOC season 7 was spot-on. It's forward, fun, and light-hearted — just like Heather. After missing her since season 11, it was great to have her back on the show again.
Related: RHONJ: What Happened To Siggy Flicker After Season 8?
17
"I Won Miss USA, Not Miss Congeniality."
Kenya Moore, The Real Housewives of Atlanta (Season 5)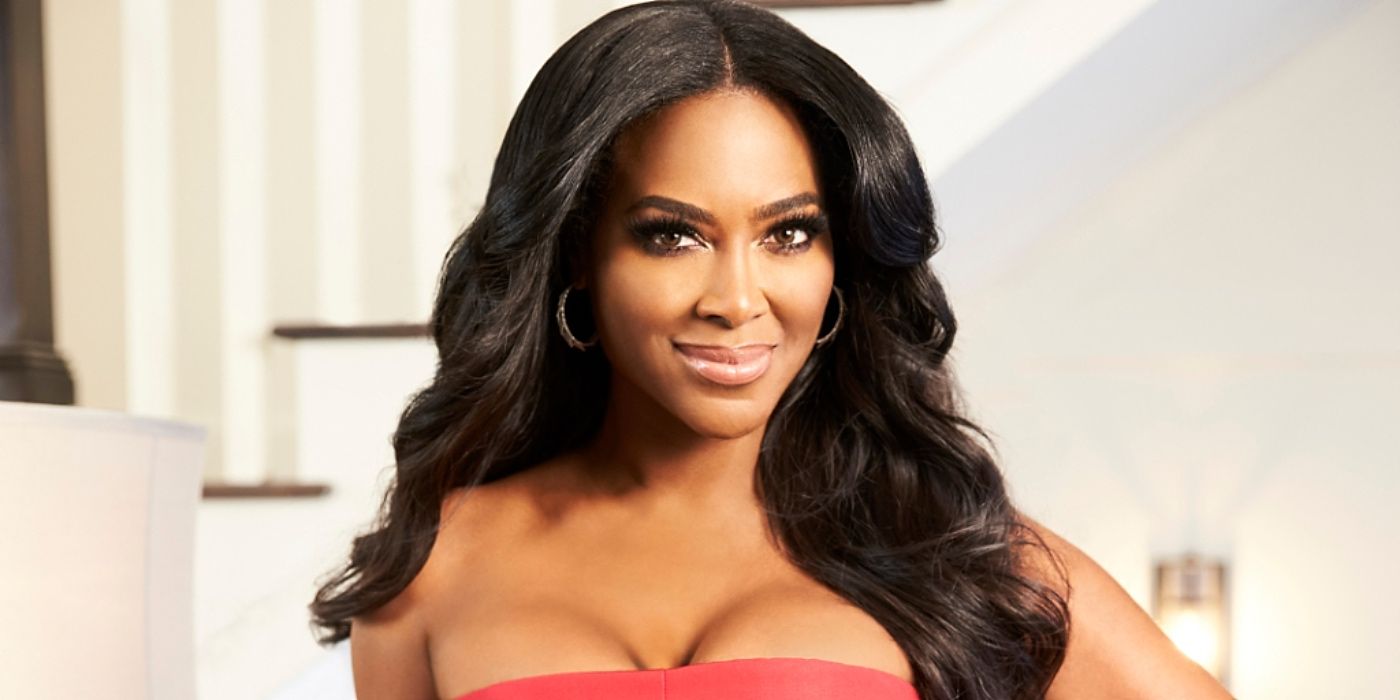 Kenya Moore was the quintessential Housewife. She's stunning, she's smart, and she knows how to play a role on TV. She has transformed over the years, but Kenya is often portrayed as the ultimate villain in various storylines throughout RHOA. More importantly, Kenya was once Miss USA before joining the RHOA roster, and it shaped a large part of her life — including her season 5 tagline. But just because she was a former Miss USA doesn't mean she has to be Miss Congeniality!
16
"I'm Not A B**ch, But I've Played One On TV."
Eileen Davidson, The Real Housewives of Beverly Hills (Season 5)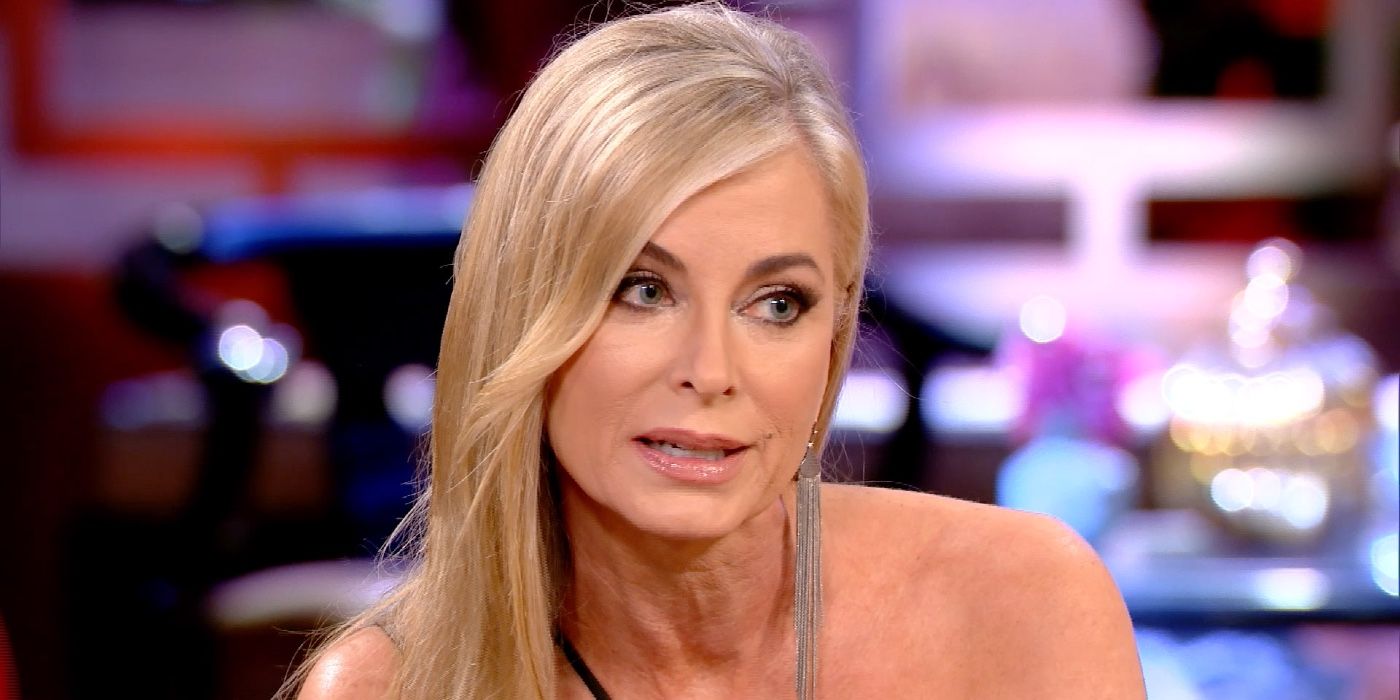 Eileen Davidson was a fun addition to RHOBH because of her connection to both Hollywood and the other Housewives. Davidson is a serious actress who is most known for her time in soap operas, which was where she met fellow Housewife Lisa. Eileen was one of the best cast members on RHOBH and brought a sense of class and realism to the series. Her tagline in season 5 perfectly described her personality and her job while also being sassy and fun.
15
"I Used To Flip Tables, Now I'm Turning Them."
Teresa Giudice, The Real Housewives of New Jersey (Season 7)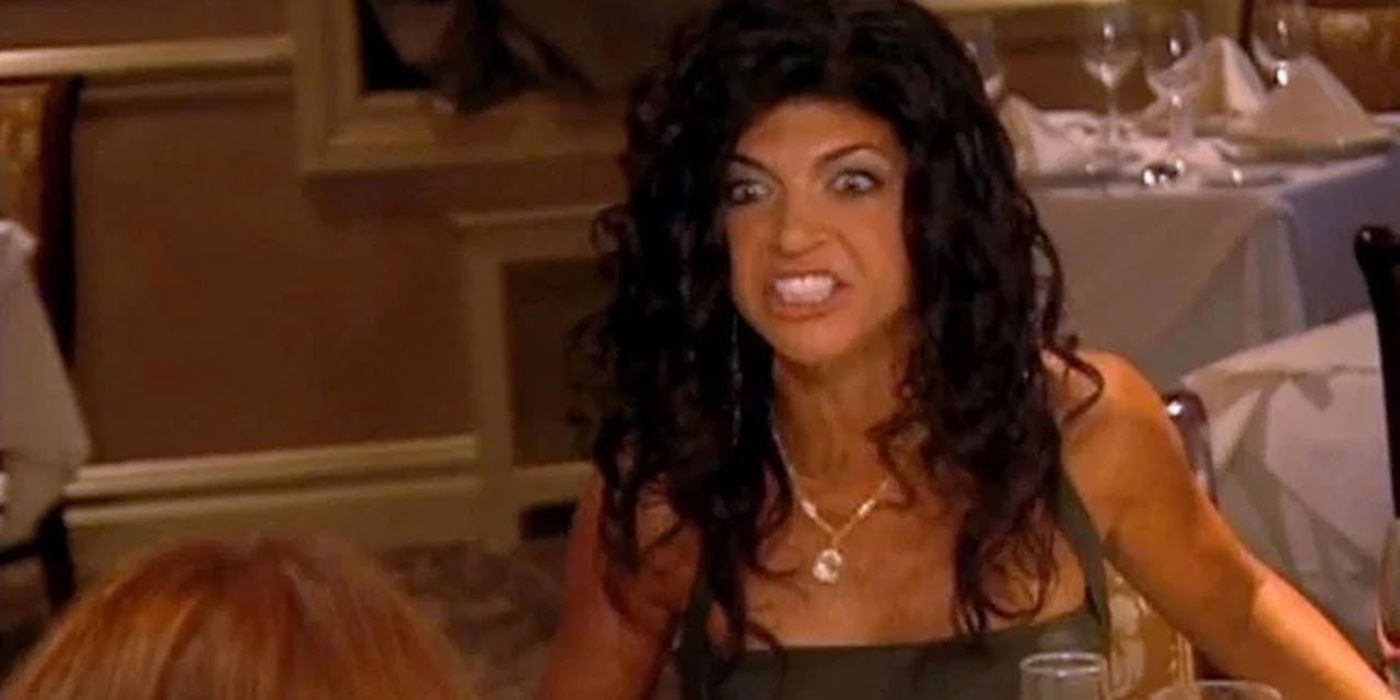 In The Real Housewives of New Jersey season 7, Teresa Giudice made a call back to an iconic moment from season 1 in her tagline. She made a name for herself when she flipped a table at dinner after getting into an argument with Danielle Staub. It was a moment Teresa will never live down. However, after a couple of years, marital issues, and a stint in jail, Teresa was a changed woman in season 7. Instead of flipping tables at friends and enemies, Teresa was transforming into a more mature, level-headed woman, as shown in this tagline.
14
"When You Take Cheap Shots, Always Expect A Hangover."
Lisa Barlow, The Real Housewives of Salt Lake City (Season 1)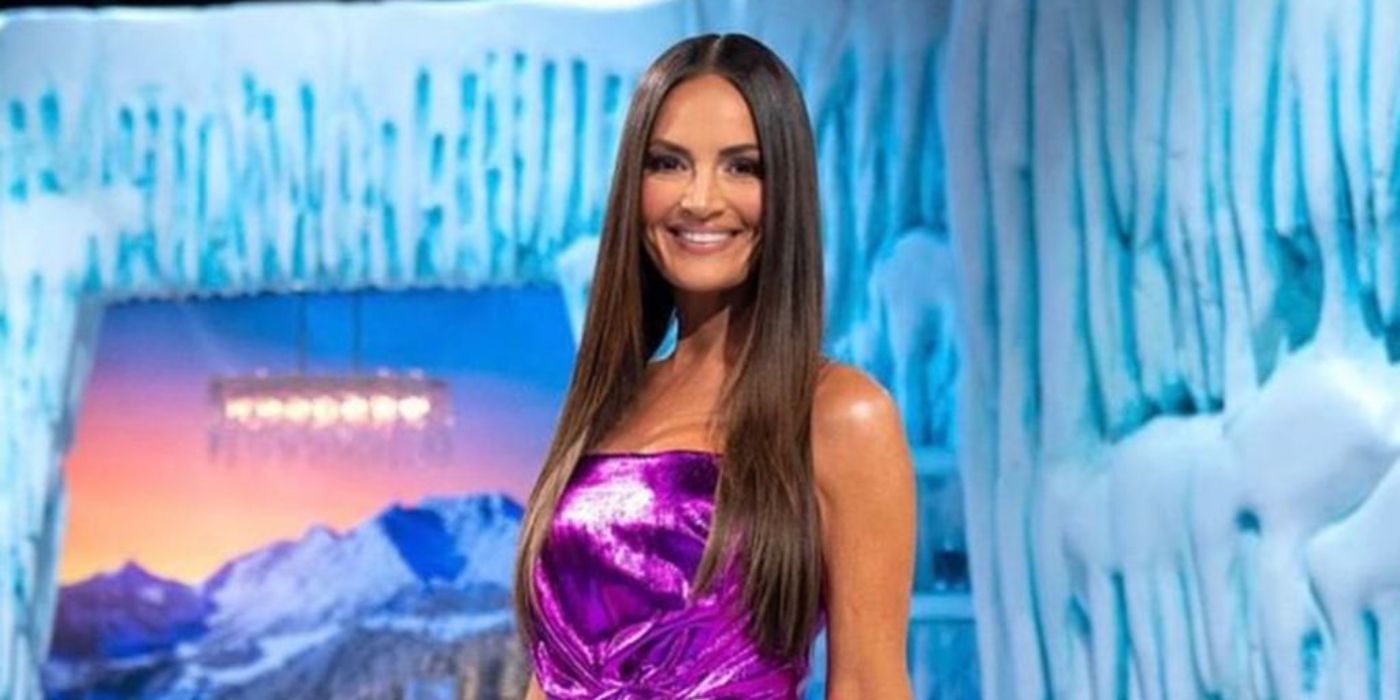 Lisa Barlow is a standout in one of the newer cities in the franchise, The Real Housewives of Salt Lake City. Lisa is the owner of Vida Tequila, a brand she promoted throughout the series and had at most of the events she attended. As a business-minded woman, Lisa used her new platform to promote her companies, which was why her tagline about "cheap shots" was perfectly crafted as the owner of a vodka brand.
Related: The Real Housewives of Beverly Hills Season 13 Taglines Ranked
13
"If You Can't Be Cool, You Can't Be With The Countess."
Luann de Lesseps, The Real Housewives of New York City (Season 8)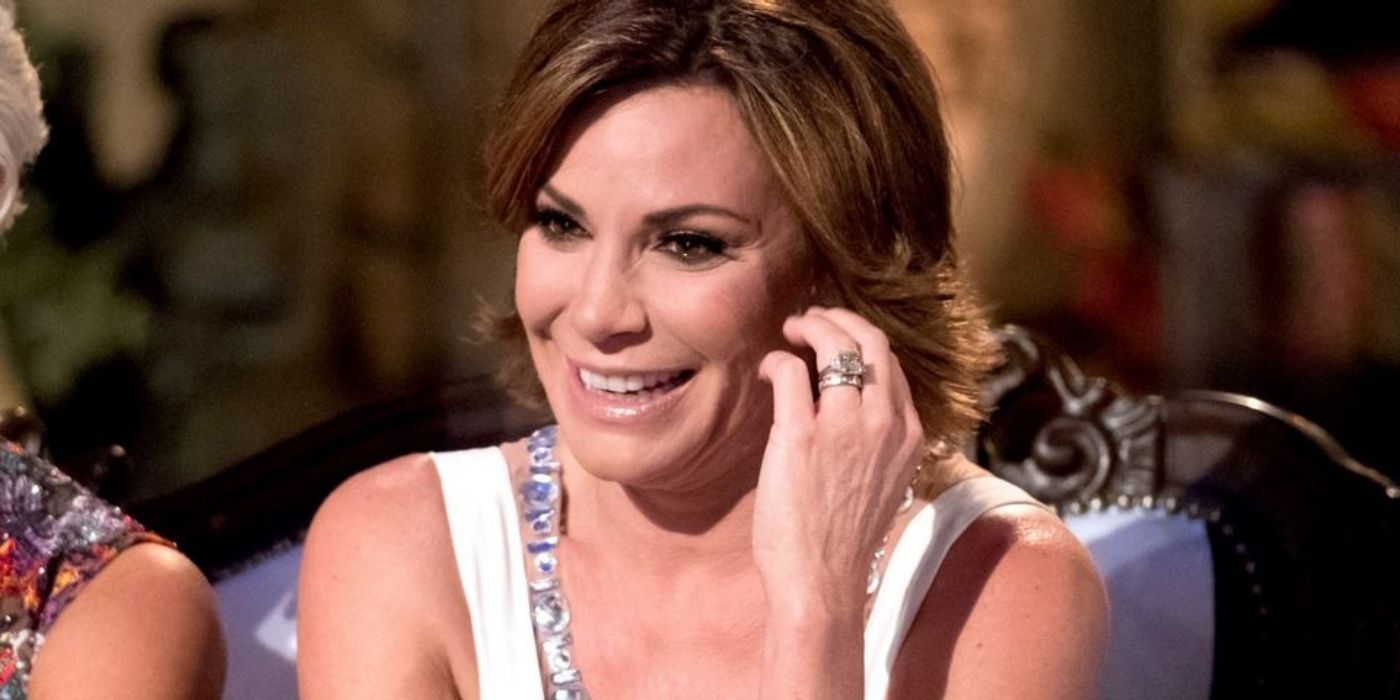 Luann de Lesseps was notorious for always including her oh-so-important title of Countess in her taglines for RHONY, and this one is no exception. Typically, Luann's taglines can be stale, but in season 8, the play on words worked well. This tagline references the classic argument she and previous Housewife, Heather Thomson, got into during a cast trip to Turks and Caicos. After interrogating wild child Luann about the mysterious man Heather saw in their rental house, Luann plainly explained it shouldn't matter whether a man stayed in her room. "Be cool. Don't be all, like, uncool," has to be one of the most supreme RHONY quotes to date.
12
"The Only Thing You Can Take From Me Are Notes."
Lesa Milan, The Real Housewives of Dubai (Season 1)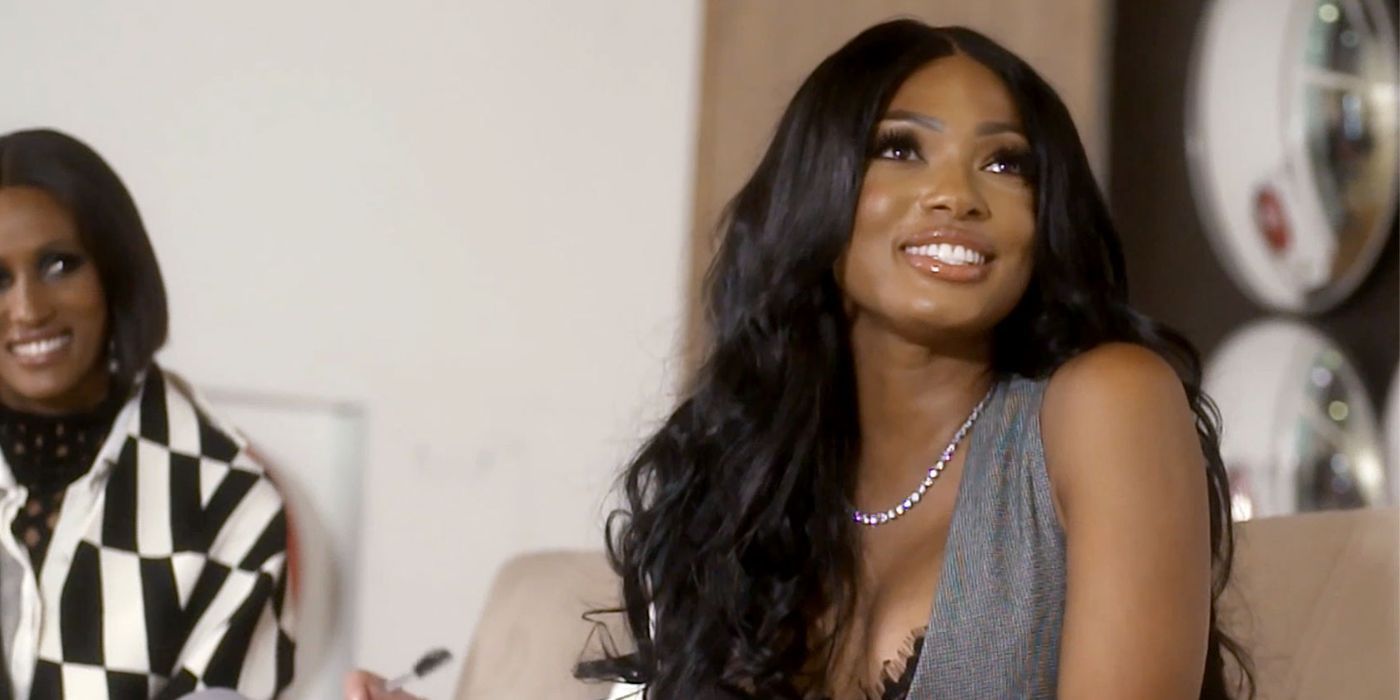 Lesa Milan made history as one of the first Housewives on Bravo's newest city in the franchise, The Real Housewives of Dubai. The fashion designer originally hailed from Jamaica before moving to America. It was there that she met her husband before she moved to Dubai, which was where she now resides. As a businesswoman, wife, and mother, Lesa held her own against the women and is a strong presence on the show — and this tagline proved it.
11
"The Queen Of Diamonds Always Has An Ace Up Her Sleeve."
Lisa Vanderpump, The Real Housewives of Beverly Hills (Season 8)
Lisa Vanderpump sounded incredibly coy when she delivered this season 8 tagline. She often referred to herself as the "Queen of Diamonds" and even had a previous tagline in season 3 that mentioned the gemstone: "Life isn't all diamonds and rosé… but it should be!" LVP was also a major fan of a decent pun and never resisted the opportunity to express her unabashed humor featuring cheeky references and the fact that she always had an ace up her sleeve.
10
"There's Nothing Grey About My Gardens."
Sonja Morgan, The Real Housewives of New York City (Season 9)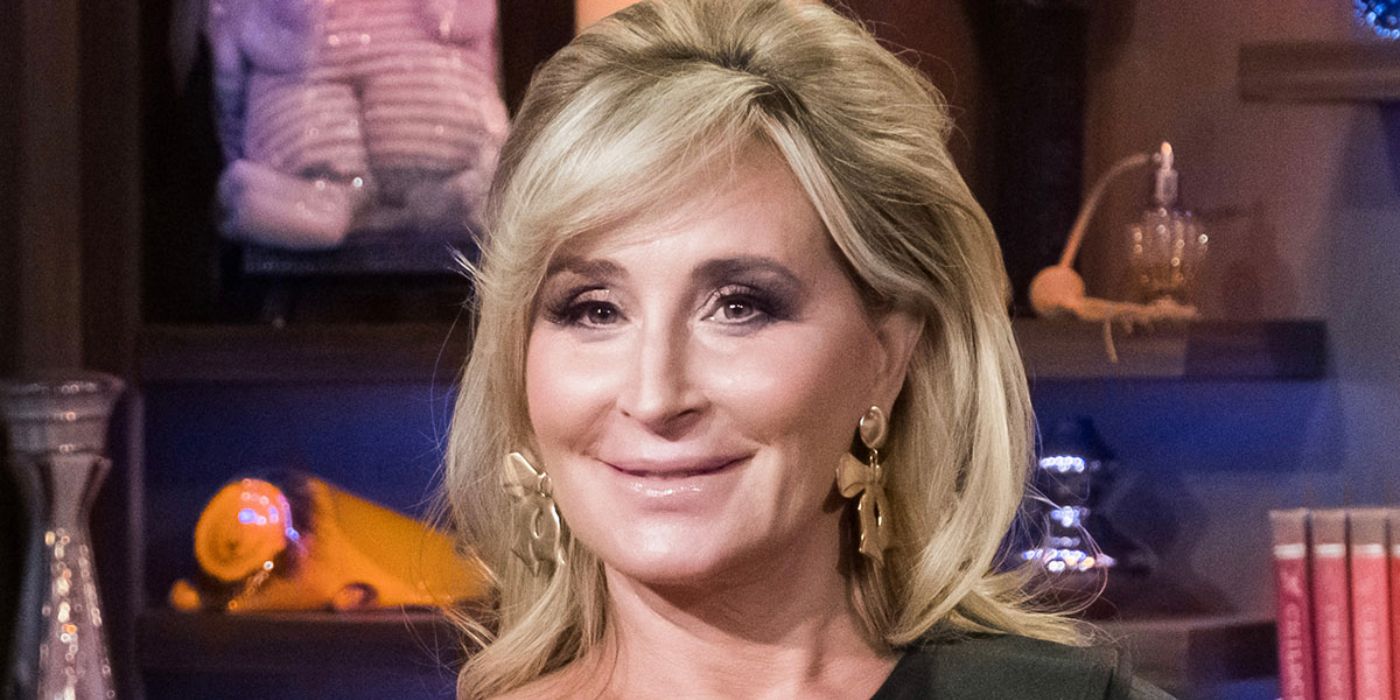 Sonja Morgan referenced the previous season's drama revolving around former Housewife Tinsley Mortimer, who stayed at Sonja's townhouse for some months while making comments about things looking dusty and grey. Sonja and Ramona's BFF antics might be headache-inducing, but the Ramona-Coaster and Sonja-Rita recipe always turned out amusing.
9
"I'm An Acquired Taste; If You Don't Like Me, Acquire Some Taste!"
Ramona Singer, The Real Housewives of New York City (Season 9)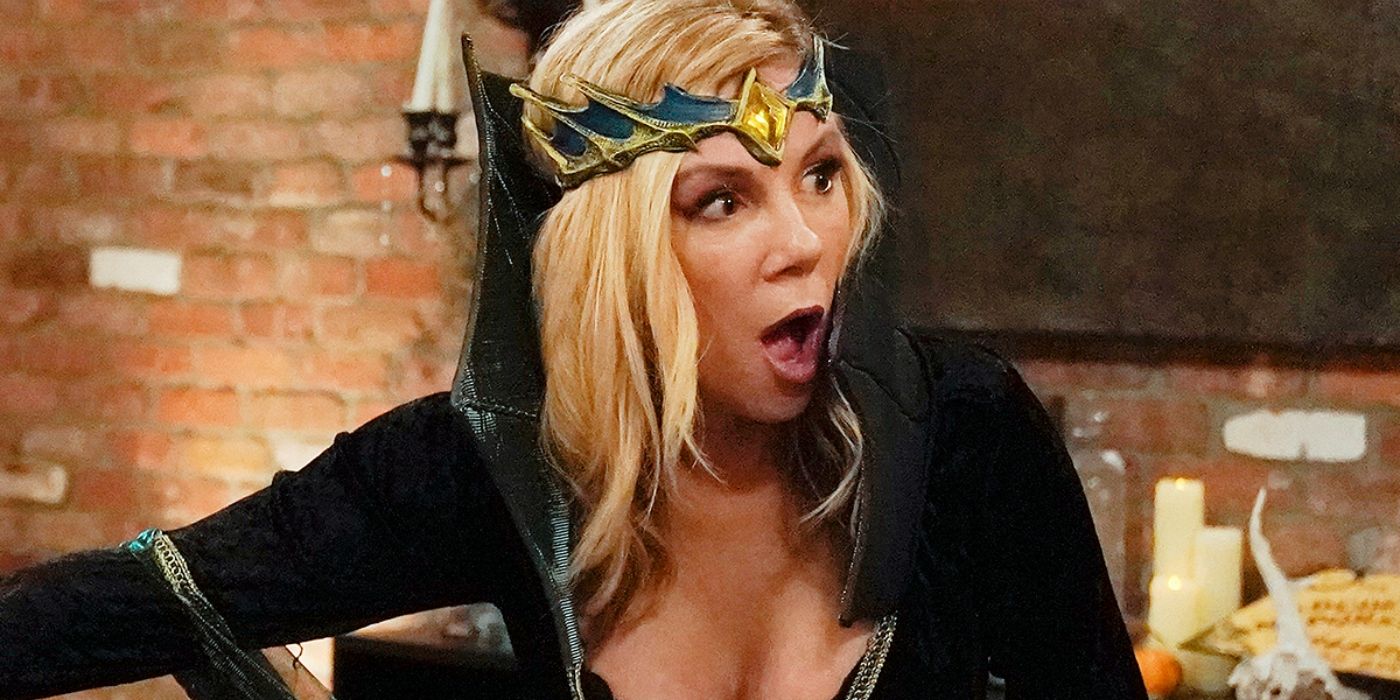 This Ramona Singer tagline perfectly summed up RHONY. It's witty, it's tongue-in-cheek, and bossy— just like the cast. Ramona always delivered the attitude in her taglines, and this was a prime example. She was an acquired taste and not everybody's cup of tea. Though she's not necessarily the most tactful, Ramona's tagline points out that she doesn't care if someone doesn't like her — she'll just judge them for poor taste!
8
"I'm More Of A Free Spirit, Without The Holy Spirit."
Whitney Rose, The Real Housewives of Salt Lake City (Season 3)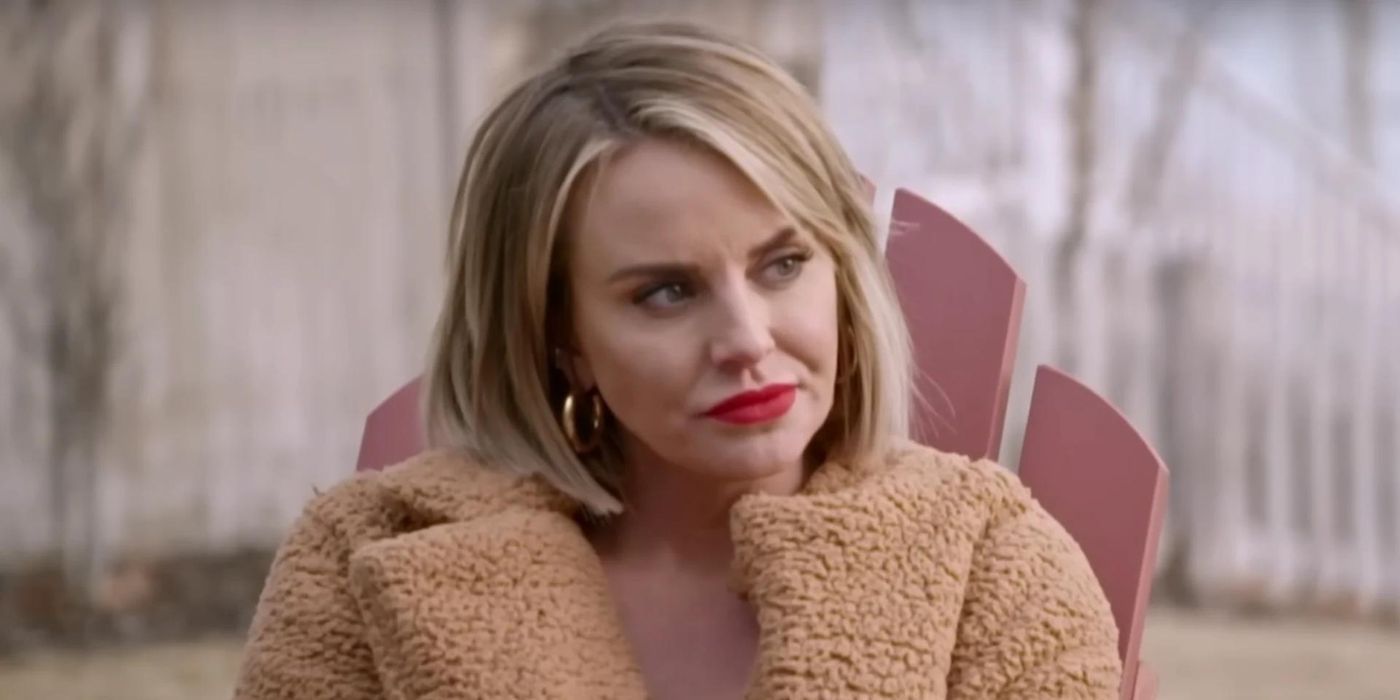 Whitney Rose's tagline from RHOSLC season 3 has already gotten through to viewers. As a Mormon, Whitney made the decision to step away from the Mormon church. This formal decision could affect her in many ways, but she's ready to step away. Because of her newfound reliance on spirituality instead of the Mormon church, this tagline was perfect for Whitney.
7
"Don't Mess With The Boss, Because You Might Get Fired."
Kandi Burruss, The Real Housewives of Atlanta (Season 10)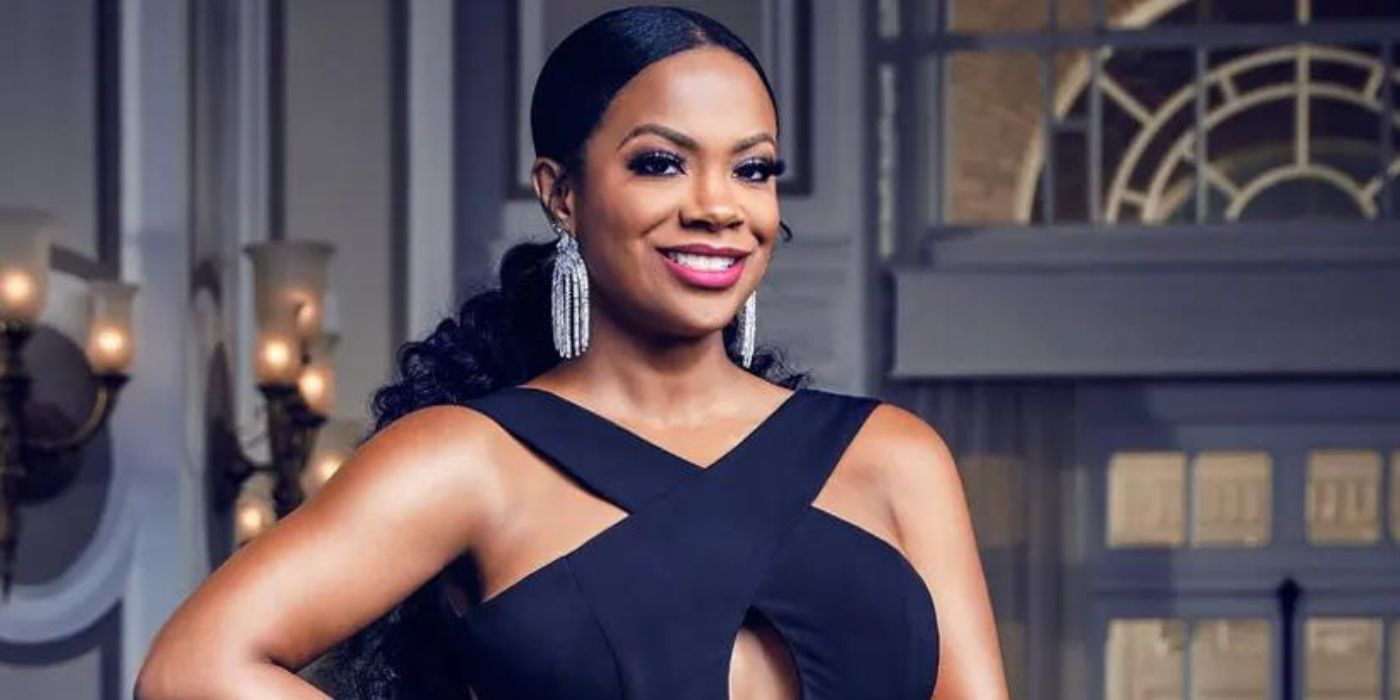 Though this RHOA tagline may appear flat, once viewers were acquainted with the drama between Kandi and Phaedra Parks, suddenly, Kandi's words packed a much stronger punch. During the previous season of RHOA, Phaedra spread some malicious rumors about Kandi and her husband, Todd Tucker, which impacted her reputation. After Phaedra's claims were made public during the RHOA season 9 reunion, she was promptly fired from the cast. Going back to Kandi's tagline, the reference was both a burn and a bold reminder of who the boss was.
6
"I'd Rather Spend My Life Kicking A** Than Kissing It."
Brandi Glanville, The Real Housewives of Beverly Hills (Season 5)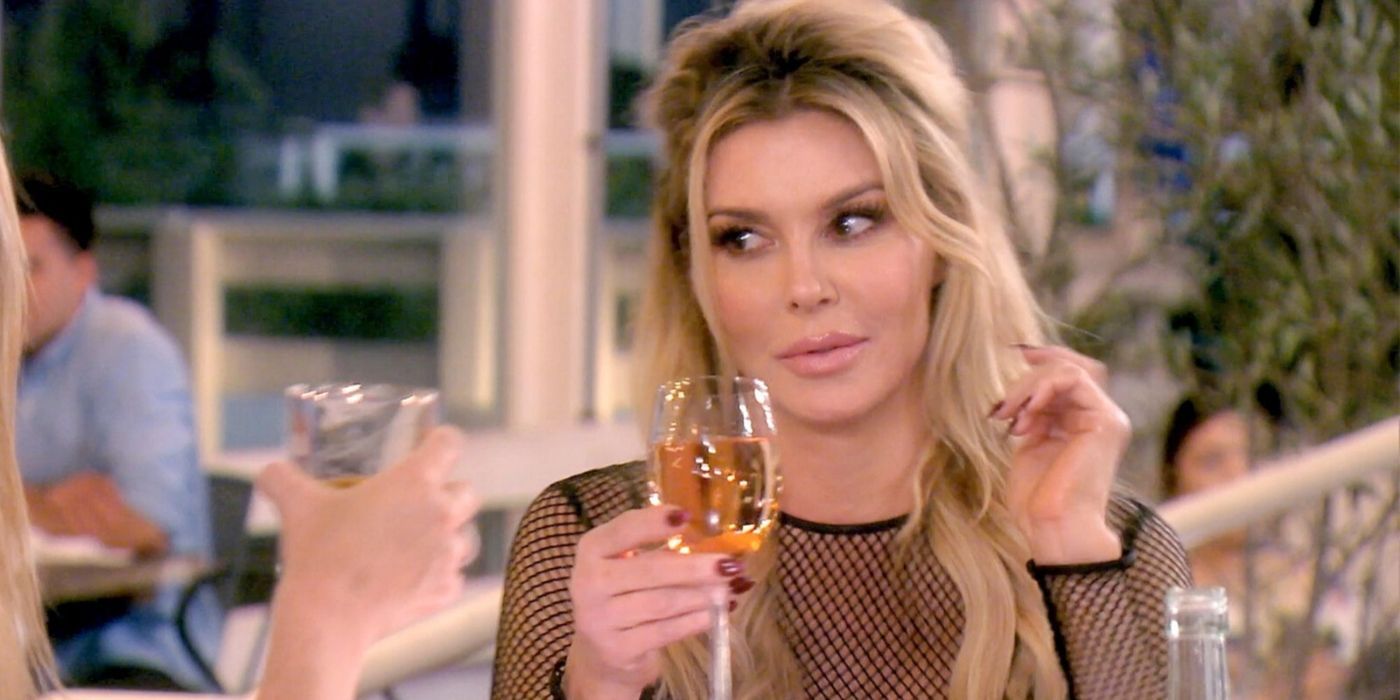 Said in former Housewife's Brandi's sprightly tone, this season 5 tagline couldn't deliver a better way to express Brandi's overall attitude and school of thought. Brandi loved to swear, so she happily took the opportunity to fuse some dirty language into her tagline. Brandi is a no-nonsense woman who wears her heart on her sleeve. Even though she had a major soft side, she never kissed anyone's backside.
#Real #Housewives #Taglines #Time #Ranked