'The Gilded Age' Season 2's Newest Couple Has a Big Obstacle
Editor's Note: The following contains spoilers for The Gilded Age Season 2.
The Big Picture
The new season of The Gilded Age introduces a relationship between Ada and Reverend Forte, but Agnes' disapproval puts their budding romance in a precarious position.
Agnes' strict views on rank and society and her constant remarks cause Ada to feel embarrassed about her feelings and hide the truth.
Ada deserves happiness and the freedom to choose her own life. But for that to happen, Agnes must stop inserting herself into Ada's romantic decisions so her relationship can thrive.
As The Gilded Age explores the upper class of 1880s New York, there is no shortage of drama, but some of the most enticing plots are the various romances the show includes. Already, several doomed loves have come and gone, but as the story continues, new couples emerge who may have a better chance at a happy ending. However, none are without challenges. From Larry Russell (Harry Richardson) and the widowed Mrs. Bane (Laura Benanti), who face the disapproval of his family, to Oscar van Rhijn (Blake Ritson) and Caroline Stuyvesant (Nicole Brydon Bloom), who could only have a marriage of convenience. The Gilded Age's love stories aren't exactly traditional. But one budding romance has an unusually obstinate roadblock. Ada Brook (Cynthia Nixon) is developing a relationship with Reverend Forte (Robert Sean Leonard). While her niece, Marian (Louisa Jacobson), is thrilled for Ada, Agnes (Christine Baranski) doesn't share the same feeling.
Ada is past her debutante years but has never been married, though she came close. Ada's naivety in the past makes her sister protective. An admiral quality, yet she takes it too far. When Agnes makes up her mind, she rarely admits to being wrong, and she is determined to dislike Reverend Forte despite Ada's different view on the matter. The sisters often disagree, but Ada works not to upset Agnes and encourages Marian to do the same. Because of her sister, Ada feels it necessary to meet Forte in secret, which hinders their relationship. Ada deserves happiness, and Agnes should support Ada rather than let her opinions impact her sister's life.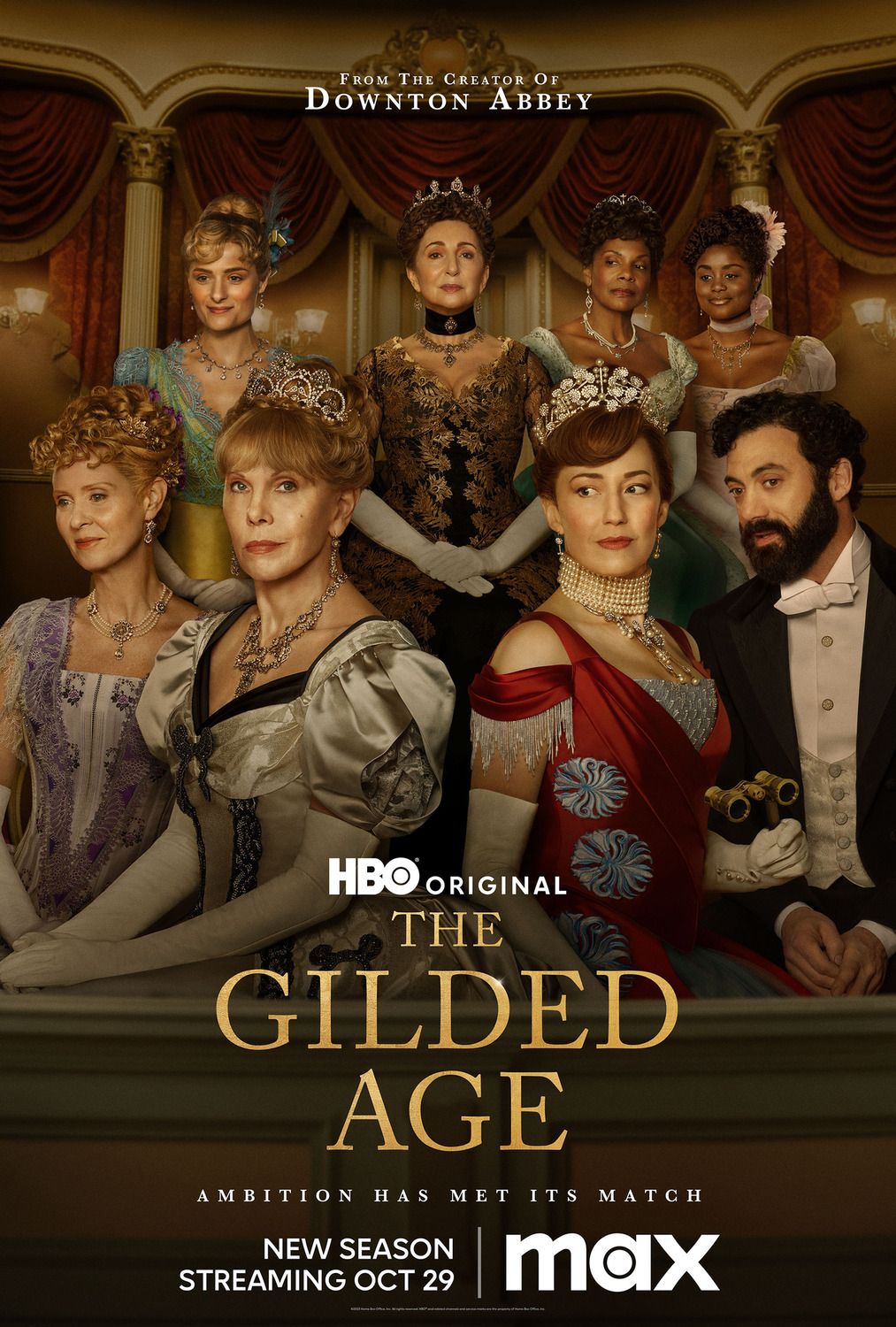 The Gilded Age
A wide-eyed young scion of a conservative family embarks on a mission to infiltrate the wealthy neighboring clan dominated by ruthless railroad tycoon George Russell, his rakish son, Larry, and his ambitious wife, Bertha.
Release Date

January 24, 2022

Cast

Carrie Coon, Morgan Spector, Louisa Jacobson, Denée Benton, Taissa Farmiga, Harry Richardson, Blake Ritson, Thomas Cocquerel, Simon Jones, Jack Gilpin, Cynthia Nixon, Christine Baranski, Donna Murphy, Debra Monk

Genres

Drama

Rating

TV-MA

Seasons

2

Creator

Julian Fellowes

Network

HBO Max
Ada Finds Love in 'The Gilded Age' Season 2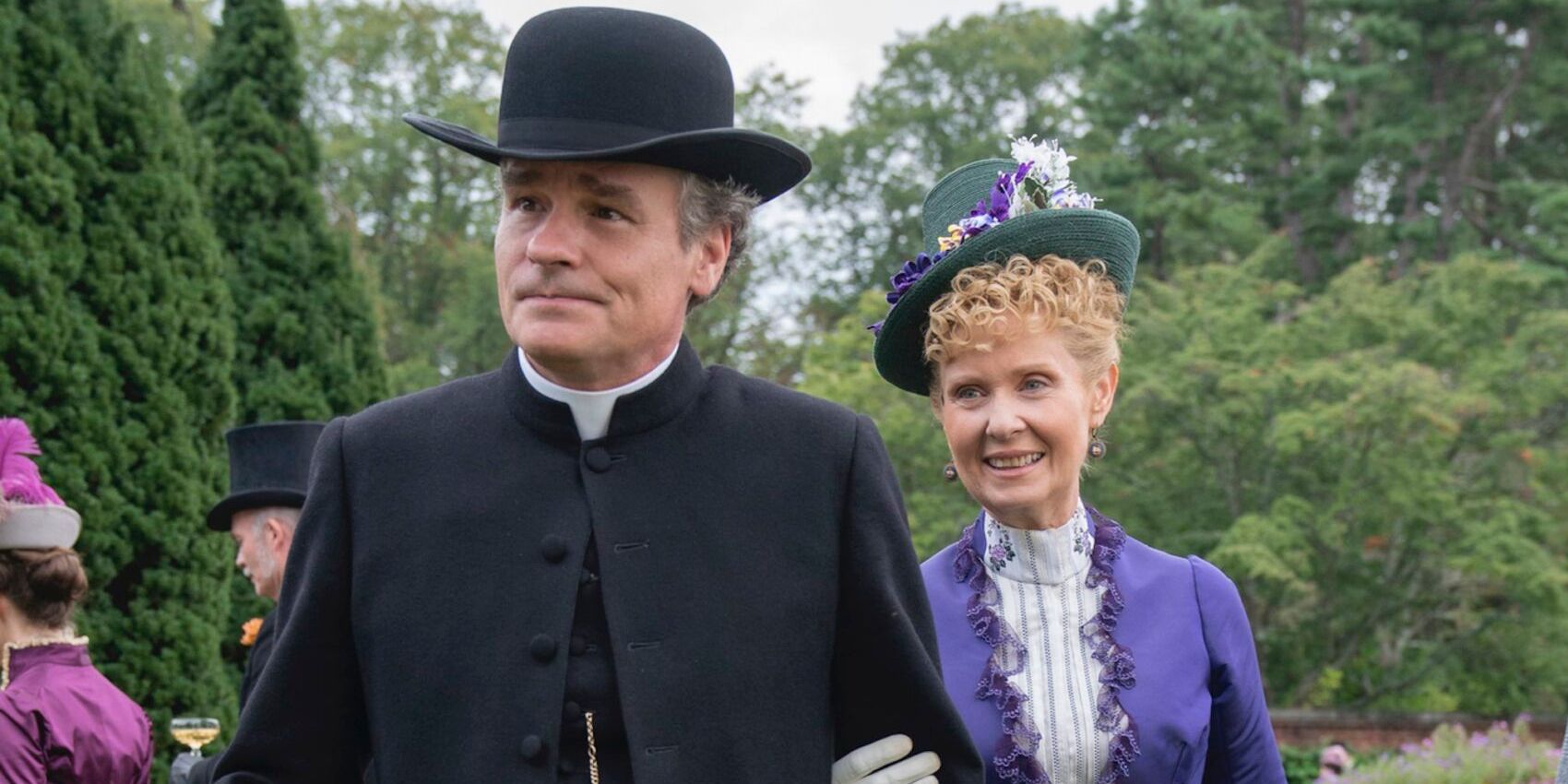 Ada is a free spirit, often facilitating Marian's rebellion, if not encouraging it. Although she shares few of her sister's stern views, Ada is content to live by them, at least in Season 1. But the new season shows Ada flouting the rules almost as much as her headstrong niece and for similar reasons – Ada falls in love. In Season 2, the van Rhijns and Brooks meet many new people, including the new clergyman from their church, Matthew Forte. As the new rector, Reverend Forte isn't exactly in society, but he is in a position respected enough for Agnes to host him, allowing him to spend time with the family. And his recent move from Boston gives the perfect excuse for him to be actively getting to know the people who attend his church.
Though Agnes complains about his sermons from the beginning, Ada seems to like him immediately. When Forte calls on them, Ada monopolizes the conversation, much to Agnes' annoyance. And during his next visit, she conspires with the cook to bring Forte a taste of home. Though Marian defends Ada, Agnes only grows more firm in her opinions. So when Forte asks Ada to meet him at an art gallery, she doesn't inform Agnes about the outing. Marian gladly helps Ada keep the meeting from Agnes, but their disregard for Agnes' rules isn't universal. Forte is aware of Agnes' reservations and asks Ada about her sister, but Ada brushes off the question, not admitting to the lie. They may be just beginning, but already Ada and Forte face complications in their relationship.
Agnes Disapproves of 'The Gilded Age's New Couple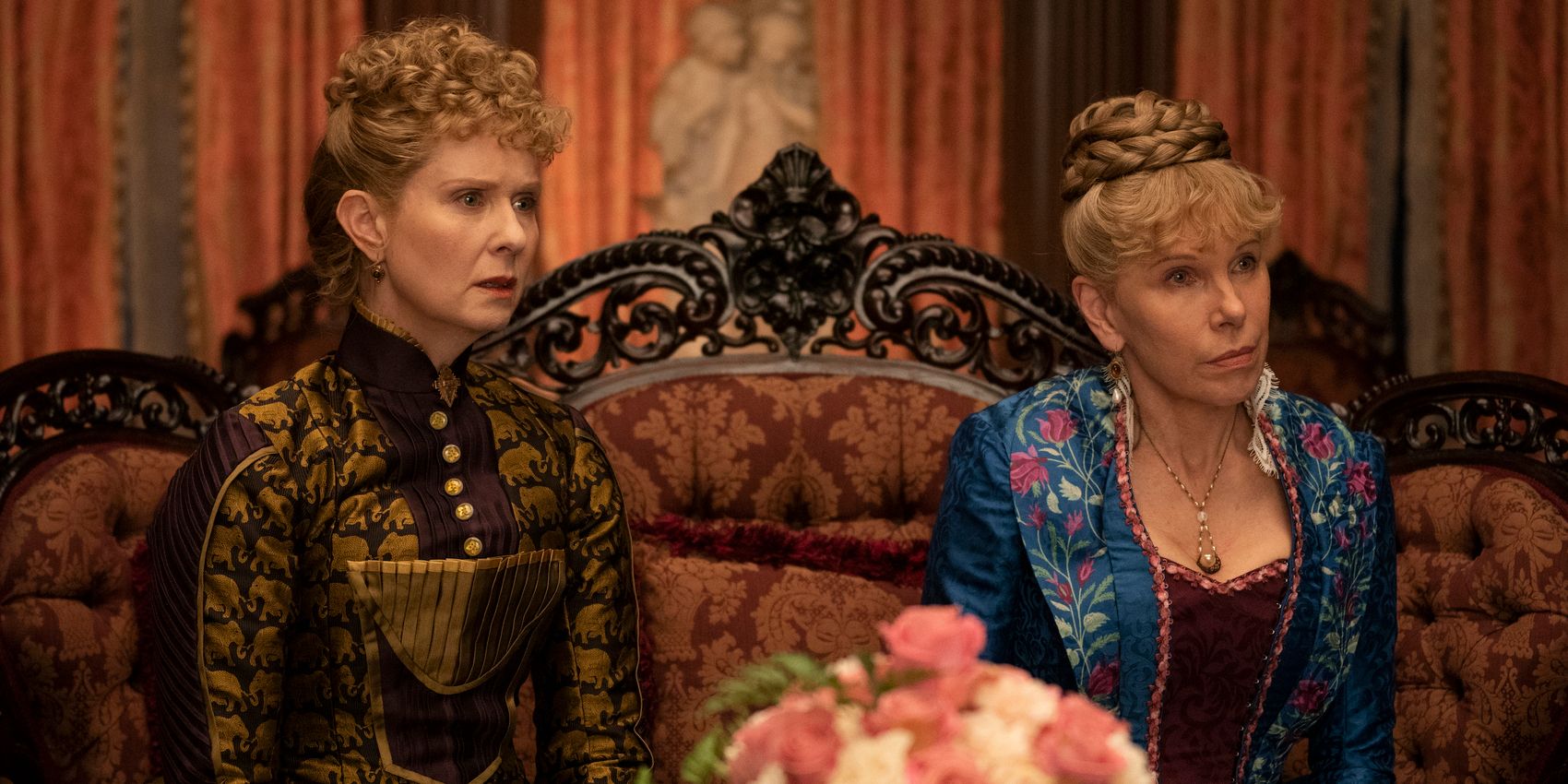 Ada and Forte make a nice couple and are compatible in every way, but Agnes' disapproval poses a substantial threat to their relationship. Ada's feelings for Forte are not subtle, and Agnes' constant teasing discourages trust. Ada dearly loves her sister, and after years of living together and relying on her, Ada values Agnes' opinions, and the snide remarks make her embarrassed of her feelings. Agnes could kill the relationship before it can fully begin because she is so vocal in her disapproval. It's not a mystery why Agnes doesn't see Forte as a proper match. Agnes is particular about rank, not even approving of the newly wealthy who are gaining acceptance in society. And by her standard, the Reverend isn't good enough for her sister. Making her disapproval known through petty complaints, Agnes embarrassed Ada, causing her to hide the truth. In most things, Ada has a more open mind than her sister and doesn't care about Forte's rank. However, Ada avoids upsetting her sister, putting any relationship with Forte in a precarious position.
Even if Ada decides the argument is worth it, Agnes could still cause problems. She has a track record of interfering in the lives of others, and Ada is no exception. Though older than many of the show's love-seekers, Ada has never been married, but as a woman of respectable birth, she has suitors her youth. Ada came close to marrying Cornelius Eckhard (Bill Irwin), but he was chased off twice, first by her father and later by Agnes, as he wanted nothing more than money. Though Agnes' fierce protection of her sister is admirable, she never admits the truth to Ada. Agnes' actions towards Eckhard were motivated by her love for her sister. Chasing off a man who never truly cared for Ada is one thing, but Forte is a different situation. He shows no interest in rank or the money he may perceive Ada to have, only admiring her kindness. Having done nothing except show interest in Ada, Forte met Agnes' disapproval, and changing her mind is no easy task.
If even the kind pastor isn't suitable for Ada in her eyes, it seems Agnes wouldn't judge anyone good enough for her sister. Yet that's not her choice to make. Ada may live by society's rules, but she is not governed by them in the same way Agnes is. Marrying Forte would be different from her luxurious life with Agnes, but Ada could be happy with a simpler life, though Agnes may not see that. Yet Agnes' reaction to the relationship could be based on more than just snobbery. She has grown accustomed to Ada and cares for her sister in her own way.
Agnes' motivation may be about fear of losing her lifelong companion, which is unnecessary. If Ada were to move, it wouldn't be far, and the only danger would be Agnes cutting her out for a change in rank rather than the other way around. Ada is kind to everyone and brings out the best in her sister. She deserves happiness, and surely even Agnes can recognize that. Though it may be an adjustment, Ada has a right to decide for herself what life she wants. But for her to feel comfortable doing so, Agnes must stop inserting herself into Ada's life.
The Gilded Age Season 2 airs on Sunday nights on HBO and is available to stream on Max.
WATCH ON MAX
#Gilded #Age #Season #Newest #Couple #Big #Obstacle