The Tyler Perry Story' — What to Expect
Tyler Perry has become a household name for many, best known for writing multiple hit movies, such as Diary of a Mad Black Woman, Madea's Family Reunion, and Madea Goes to Jail. He also wrote and created many successful television series, including Ruthless, Sistas, and All the Queen's Men. There's no doubt that Perry's creative mind is the driving force behind the multitude of his successful movies and shows. In addition to his obvious skills as a writer, he also has a wide range as an actor. Best known as a comedian for his portrayal of the titular character in his Madea movies, he can also switch hats and take on more dramatic roles as he did in Gone Girl, Vice, and the dark comedy, Don't Look Up. But who is the man behind the creator's table? Maxine's Baby: The Tyler Perry Story takes a deep dive into specific people and events that had deeply influential impacts on shaping Perry into the man he is today. This article will tell you everything you need to know about the documentary film!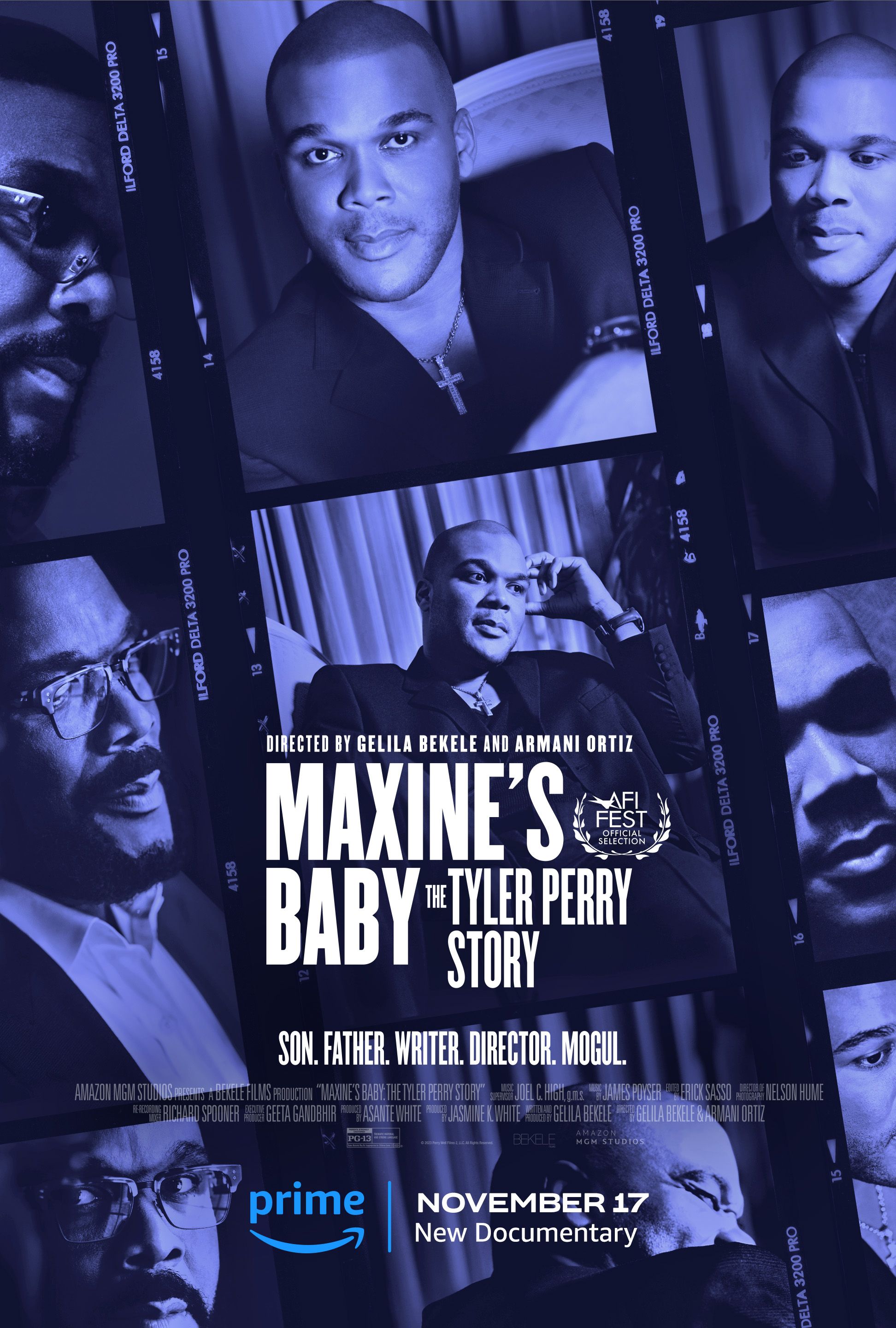 Maxine's Baby: The Tyler Perry Story
Release Date

November 17, 2023

Runtime

115 minutes

Main Genre

Documentary

Producer

Gelila Bekele, Jasmine K. White, Asante White
What Is 'Maxine's Baby: The Tyler Perry Story' About?
The documentary, directed by Gelila Bekele and Armani Ortiz, is aptly named in honor of Tyler Perry's late mother, Willie Maxine (Campbell) Perry, who passed away in 2009 following an illness. There's no doubt that a large portion of the documentary will detail their relationship and how she supported Perry and his three siblings throughout their childhood. In interviews, Tyler Perry has indicated that his childhood was far from easy, often seeking refuge in the church that his mother would take him to each week. At age 16, he legally changed his name from Emmit Perry Jr. to "Tyler" as a way to distance himself from the man he grew up thinking was his estranged father, Emmit Perry Sr.
Tyler Perry has also opened up about the fact that he was molested as a child, at the hands of adults he believed he could trust. Although he did not graduate from high school, he eventually got his GED and soon became inspired to take up writing as a therapeutic practice. He began writing letters to himself as a way to process his thoughts and emotions surrounding his upbringing, letters that would eventually become the foundation of his first stage musical, I Know I've Been Changed. He went on to create 24 feature films, 20 stage plays, 17 television shows, and 2 New York Times best-selling books.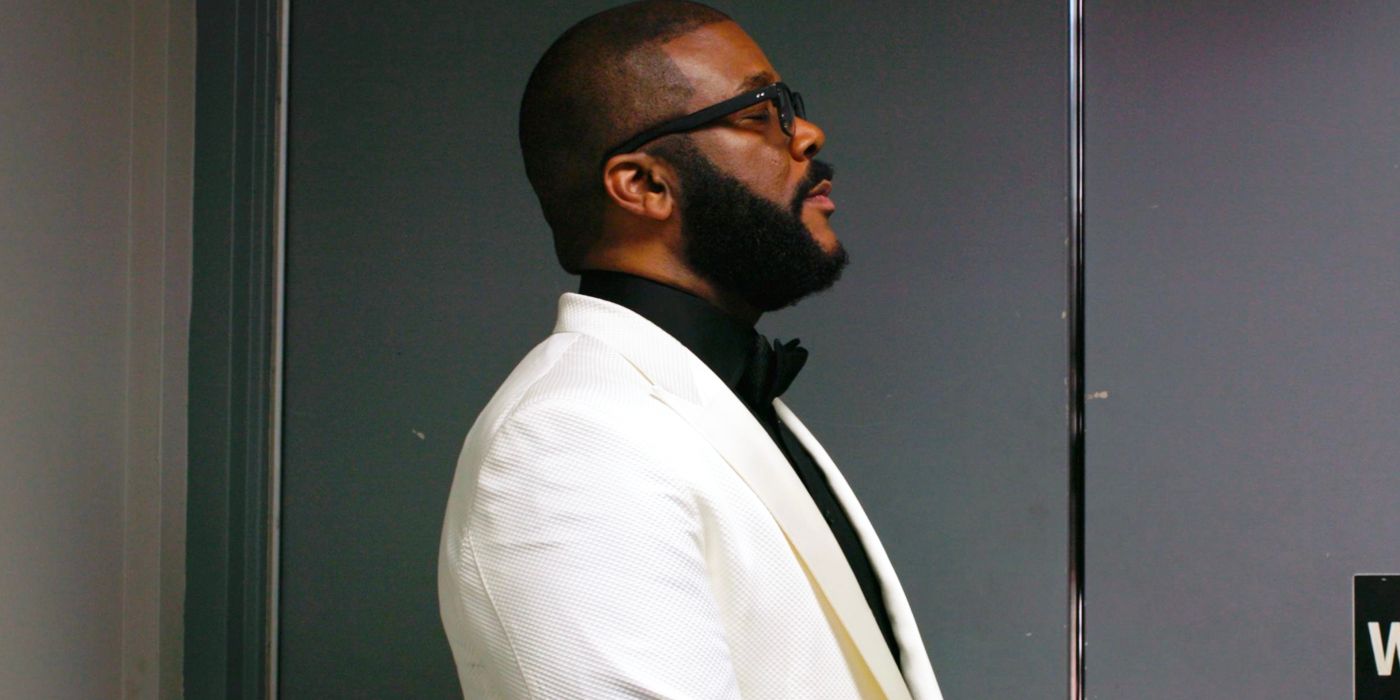 Through self-reflection and his unshakable Christian faith, Tyler Perry has managed to beat the odds that were stacked against him and has become a highly successful writer, actor, and director. He has since often stated, "My biggest success is getting over the things that have tried to destroy and take me out of this life. Those are my biggest successes. It has nothing to do with work." The Madea creator once aspired to become a preacher and credits his rise to fame and fortune to working hard nonstop despite many setbacks. He went on to achieve a status that other famous directors have yet to acquire: 5 films made within a 4-year timeframe that opened at #1 at the box office.
You can also expect Maxine's Baby: The Tyler Perry Story to touch upon the many nominations and awards that Perry has accumulated in the wake of his success. The documentary isn't meant to be boastful but to highlight the stark contrast between where Perry came from and where he is now despite the many obstacles he had to overcome along the way, including what he has in store for his future. Considering his less-than-pleasant childhood, he wants to make sure that he does everything he can for his 8-year-old son, Aman, to prevent him from enduring the same experiences.
Who Appears In 'Maxine's Baby'?
In addition to Tyler Perry himself, there's no shortage of other famous names who undoubtedly have special memories and stories to share about their experiences working with and around Perry. Ozzie Areu, a longtime friend and producer of Perry's A Madea Family Funeral, Boo! A Madea Halloween, and A Madea Christmas, appears in the documentary to highlight their personal and professional relationship.
Writer Kenya Barris (Black-ish), assistant director Derrick Doose (All the Queen's Men), UFC producer Ari Emanuel, Mellody Hobson (CBS This Morning), Killer Mike (Billions), and Gayle King (Queen Sugar) also join the list of celebrities who make an appearance in Maxine's Baby: The Tyler Perry Story. Another notable individual appearing in the documentary is Whoopi Goldberg, who is the first black woman to achieve EGOT (Emmy, Grammy, Oscar, and Tony Awards) winner status and is one of only 17 people who have won all four major American awards for professional entertainers. She's joined by Lucky Johnson (2 Guns) and Debra Lee (The New Edition Story) in the documentary, along with T.D. Jakes (Faith Under Fire).
In addition to the list of celebrities sharing anecdotes about their experiences with Perry, he also has some of his close friends who have made a lasting impact on his life and career, making appearances and giving testimony to the tumultuous early life that Perry had. Among these people are childhood friends, teachers, and religious figures who knew Tyler Perry well before he became famous.
Is There a Trailer for 'Maxine's Baby'?
Yes, there is! The trailer showcases a glimpse of what you can expect as far as themes, interviews, and emotional testimonies before you watch the complete documentary on Friday. You can check it out below!
Where Can You Watch 'Maxine's Baby: A Tyler Perry Story'?
The documentary, which has a runtime of 115 minutes, was released on Prime Video on Friday, November 17. As an Amazon original, the movie is be free to stream with a Prime subscription. Maxine's Baby: A Tyler Perry Story had its debut at the 2023 AFI Film Fest in October, where Perry appeared on the red carpet along with longtime friends Oprah Winfrey, Tina Knowles, and David Oyelowo.
Watch on Prime Video
#Tyler #Perry #Story #Expect