When Can You Watch 'Squid Game: The Challenge' On Netflix?
It's familiar in the most eerie way: the outfits, the bunk beds, the challenges, the massive prize. Except this time, it's all real. Well, minus the murder (although filming conditions did have some contestants "dropping like flies.") Netflix's newest reality competition series, Squid Game: The Challenge is based entirely on their hit show Squid Game, with contestants competing in nostalgic games with the ultimate goal of winning a massive $4.56 million dollar prize. Squid Game: The Challenge sets a couple of reality TV records: the highest cash prize and the most contestants competing, with 456 individuals entering the games.
Squid Game is a Korean drama created by Hwang Dong-hyuk that premiered on Netflix in 2021 to rave reviews from critics and audiences alike. According to Variety, it garnered 1.65 billion hours of viewing in less than a month, making it one of the most successful shows the streamer has ever had. The show is Dong-hyuk's commentary on the class disparity in South Korea, as well as based on his own struggles economically. Originally filmed in Korean and later dubbed in English for its English-speaking audience, the story centered around several main characters, all of whom can barely live their lives due to their own individual constraints. They are abducted and brought into an undisclosed location, where they are allowed to compete for a life-changing amount of money. Because each contestant desperately needs to change their circumstances, they sacrifice their own lives to win the cash.
When Does 'Squid Game: The Challenge' Premiere on Netflix?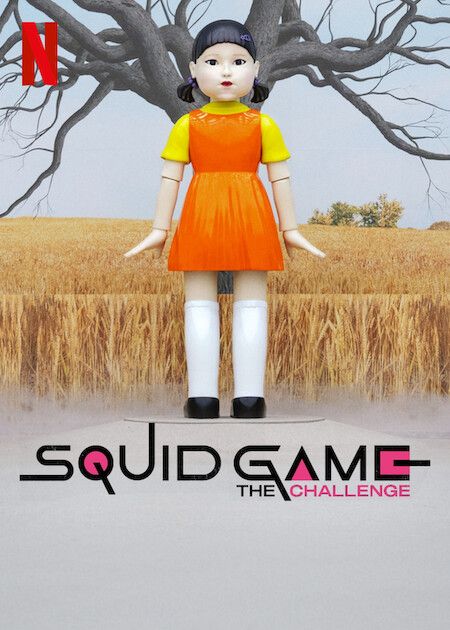 Squid Game: The Challenge
Follows contestants as they compete in challenges based on the Korean children's games featured on the Squid Game to win a $4.56 million cash prize.
Release Date

November 22, 2023

Main Genre

Reality-TV

Genres

Reality-TV, Game Show

Seasons

1
Squid Game: The Challenge premieres on Netflix on November 22, 2023, and will have a total of 10 episodes. The series will not drop all the episodes in the traditional binge model but will instead drop them over the course of two weeks.
Watch on Netflix
Watch The Trailer For 'Squid Game: The Challenge'
The trailer for Squid Game: The Challenge doesn't hit like that of a usual reality show competition. While there are the familiar "confessional" moments we see in shows like Survivor and The Bachelor, these moments are juxtaposed with those scarily familiar games we got to know in season 1 of the original Squid Game. Check out the trailer below to see if you could go against these frightening challenges.
When Is The Finale of 'Squid Game: The Challenge' Coming Out?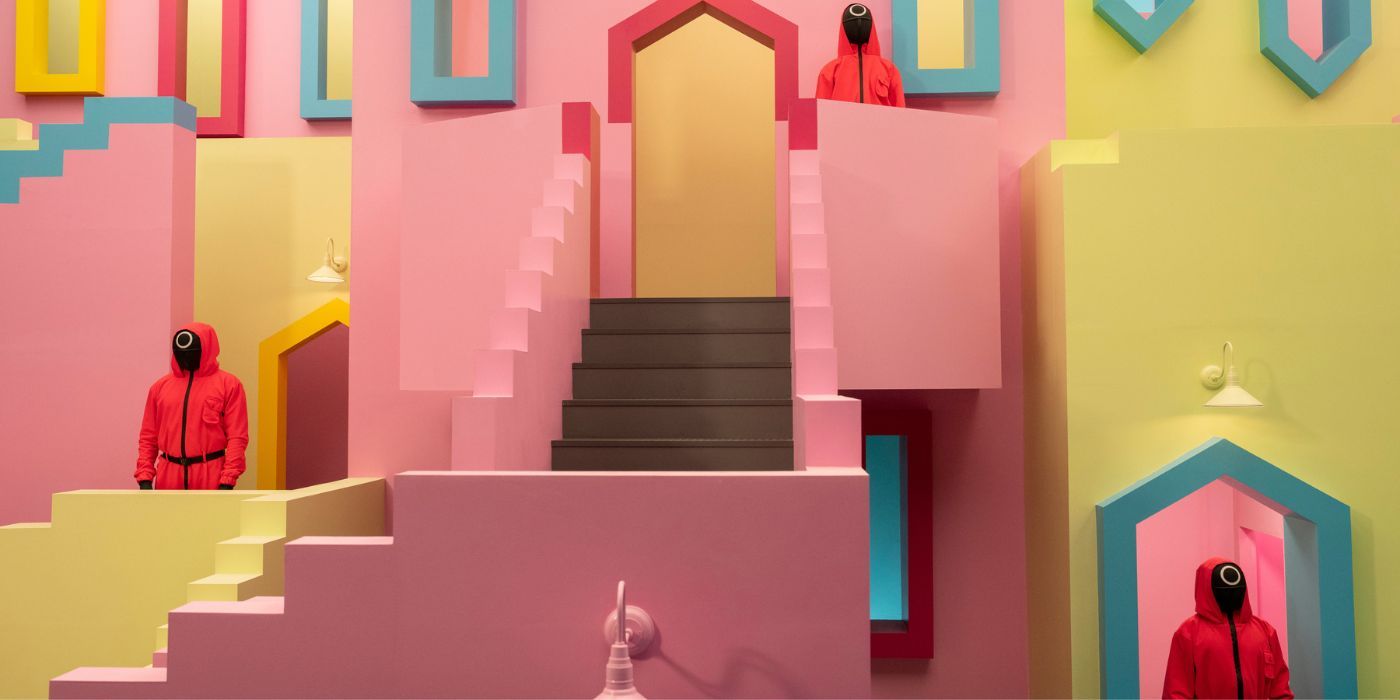 While the season premieres on November 22 and ends on December 6, it is currently unknown at what intervals its ten episodes will be released. Because Squid Game: The Challenge is being released over the course of two weeks, episodes could be dropped multiple at a time or one by one on certain days of the week.
Do You Need To Watch 'Squid Game' Before Watching 'Squid Game: The Challenge'?
While Squid Game: The Challenge obviously involves no elimination by death, the original Squid Game is not for the faint of heart. With intense and very realistic sequences of contestants being executed multiple times in each episode, Squid Game: The Challenge is sure to find audiences that could not stomach the original show's brutality. However, for those who want to watch the new competition show, it may be helpful to know some of the games from the original that will be featured in Squid Game: The Challenge. For old and new viewers alike, here is a list of three challenges that will be featured in the show.
"Red Light, Green Light"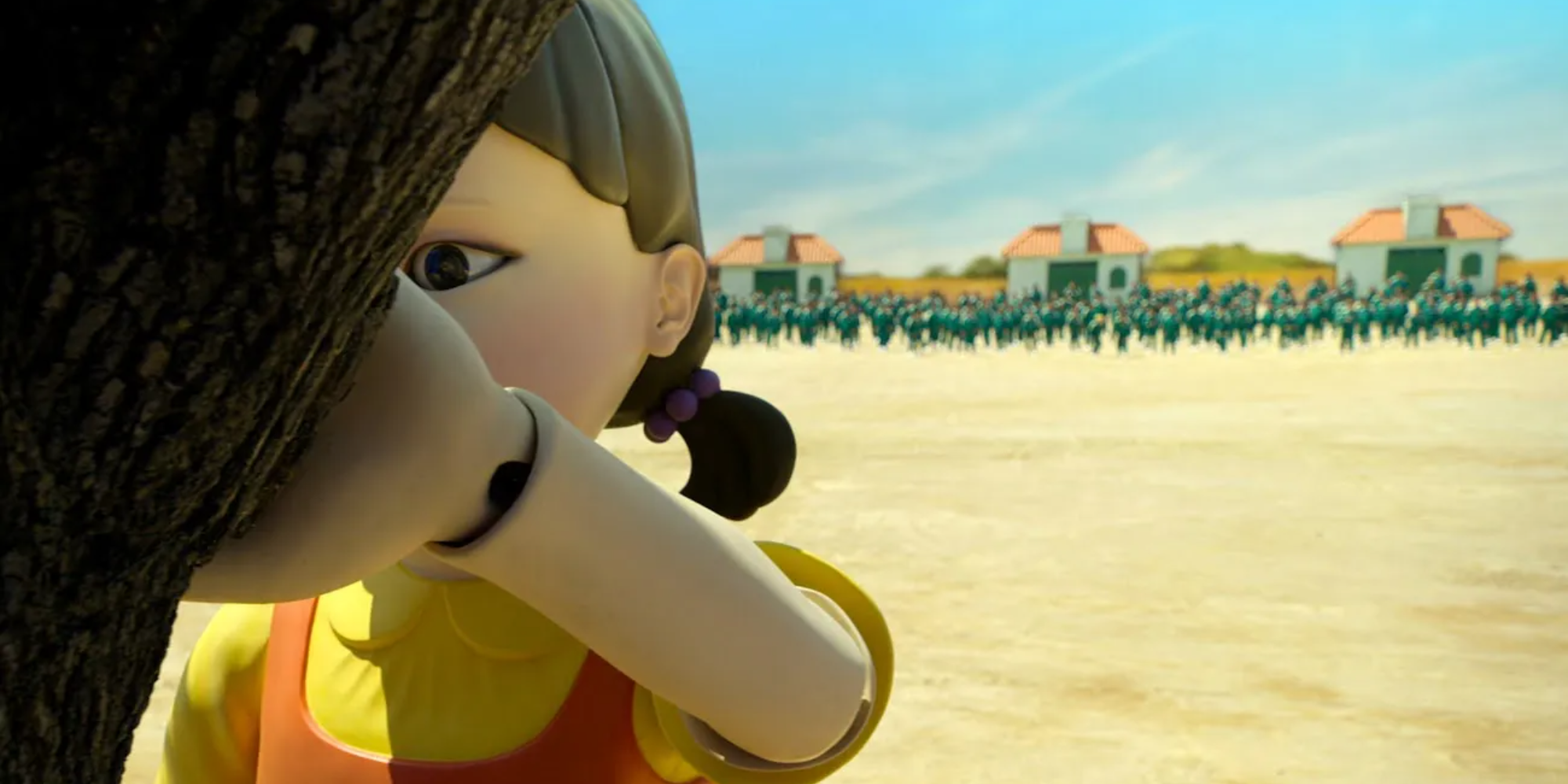 Nothing scars a good childhood memory like adding imminent death to the game "Red Light, Green Light." In Episode 1 of Squid Game, contestants face a larger-than-life doll outside. Everyone knows the rules, but no one realizes what's in store until one contestant falters after "Red Light" is called. The already creepy doll turns sinister, shooting down the contestant and instantly killing them. This is a major catalyst for Squid Game, as it is an instantaneous indication of the perilous nature of what these individuals have found themselves a part of. It separates those who want to escape with their lives from those who want to risk it all for the chance of the gigantic cash prize.
"Honeycomb Candy"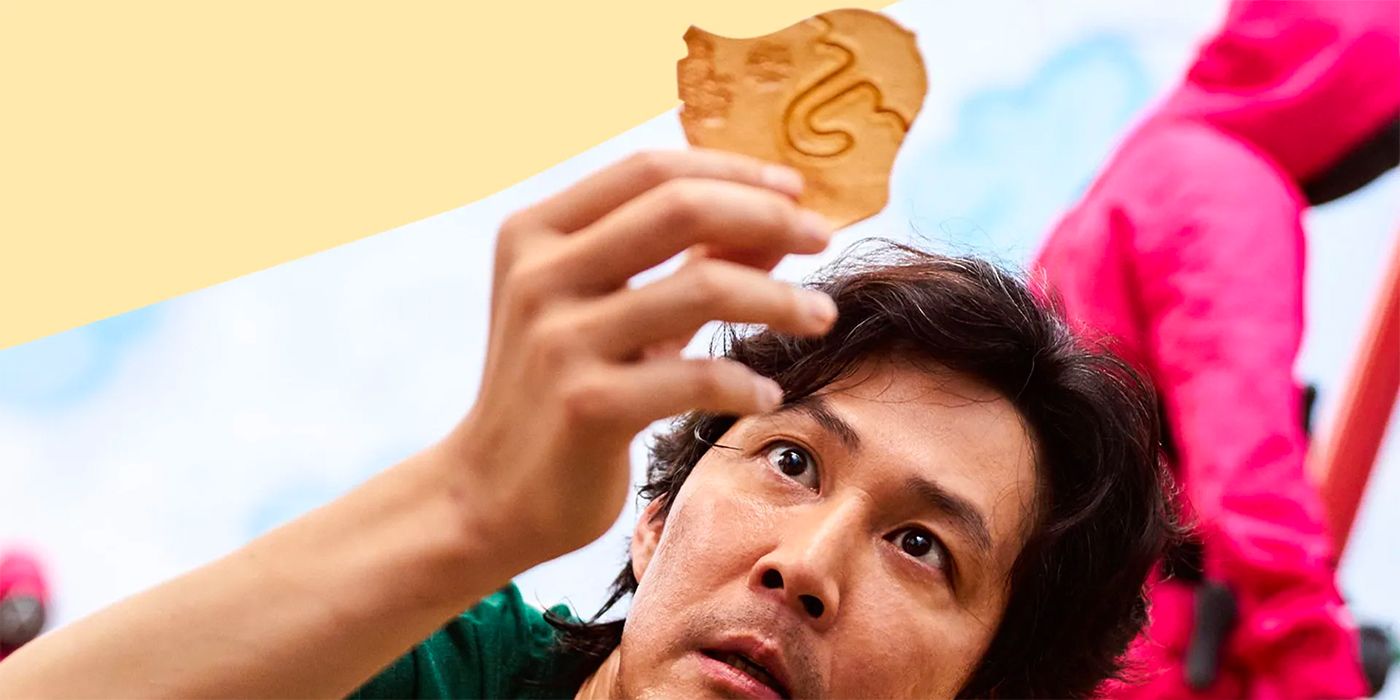 While each challenge within Squid Game is anxiety-provoking, "Honey Comb" might be the most so, as challengers are at the mercy of their own skills and the durability of the particular piece of honeycomb they are given. The challenge is using a needle to cut out one of five shapes: a circle, a triangle, a star, a square, or…an umbrella, all of which participants unknowingly chose for themselves. Contestants find different ways to try and get their shape free, but if they so much as crack a part of it, they are immediately gunned down. We can expect that in Squid Game: The Challenge, participants will merely be eliminated if they do not complete it properly and maybe even get to keep their piece of honeycomb to snack on.
"The Glass Bridge"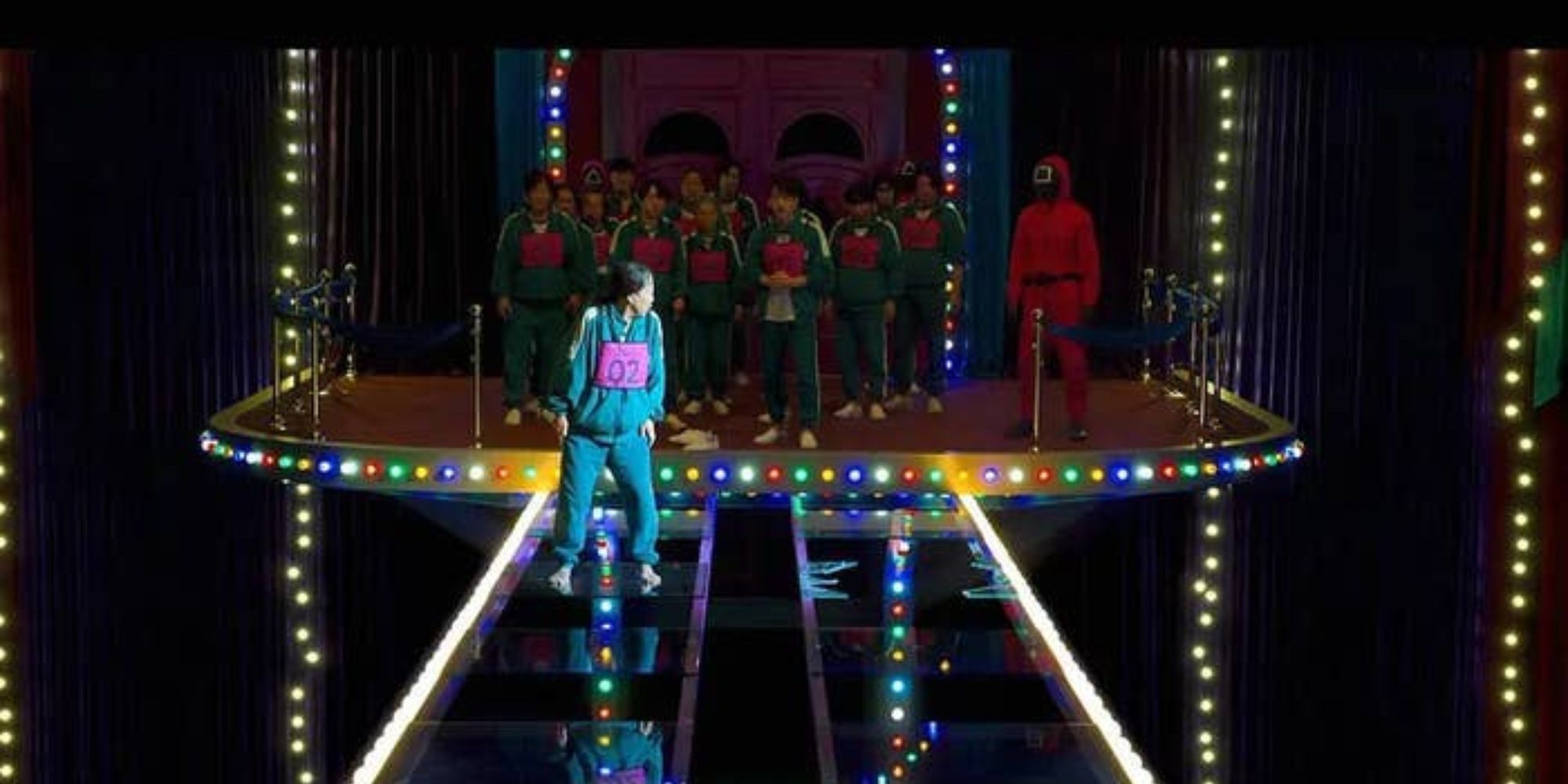 "The Glass Bridge" challenge is the most random of the games in terms of a challenger's ability to win it. This is because one must simply choose what pieces of glass to step on as they cross a long glass bridge. If they happen to guess wrong, they fall to their death. In one of the most shocking (and replayed) moments of the Squid Game: The Challenge trailer, we see the replica of the Glass Bridge as someone says, "You have been eliminated." A contestant then drops through the floor as others look on in shock. While it's evident that no one fell to their death, no clear wires or chords are connected to the cast members. Whether or not the show will reveal its behind-the-scenes secrets on how they do this is uncertain, but the trailer gives the illusion that these members disappear forever.
Watch on Netflix
Three Shows Like 'Squid Game: The Challenge' To Watch Right Now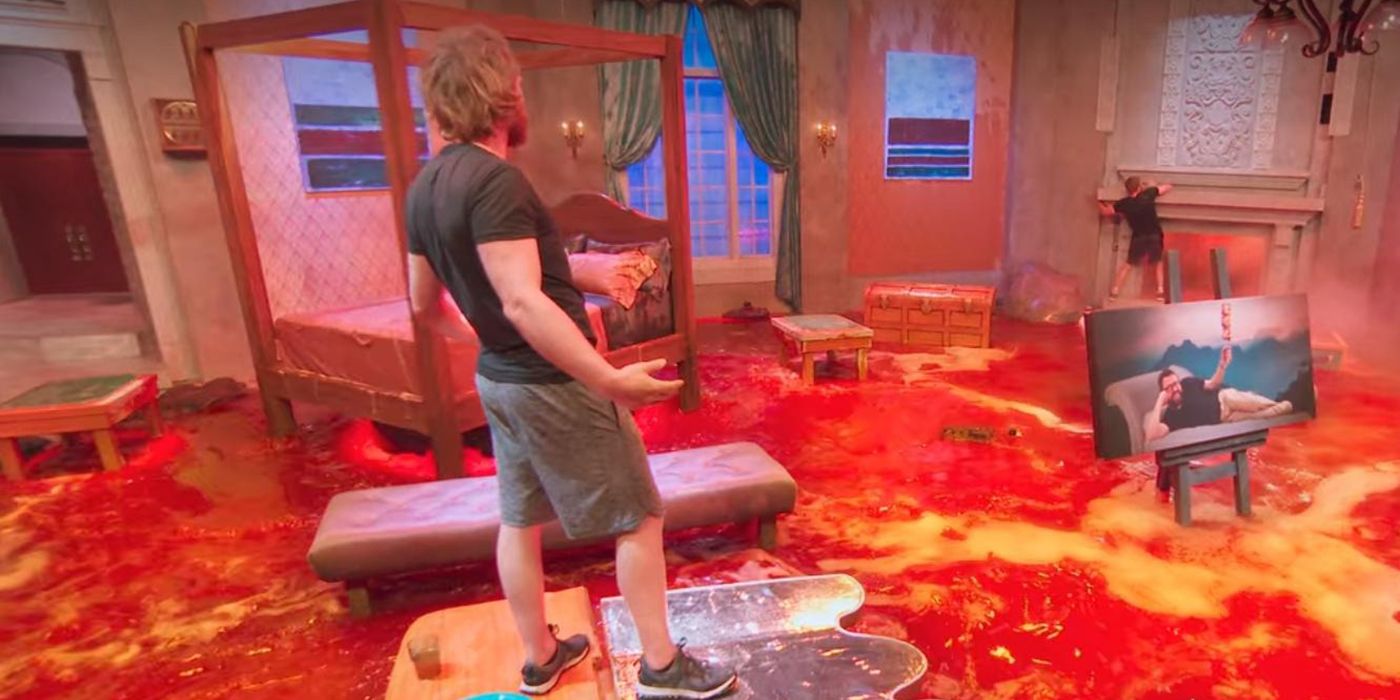 Check out the three options below for reality shows chock-full of games without the threat of death.
Floor Is Lava (2020-) – Netflix's Floor Is Lava is a game show based around the classic kid's activity of using furniture to get around the room while pretending the floor is made of lava – has a hilarious added component: once a contestant falls into the "lava," they are never seen again. In sets designed to look like the rooms of a family's home, challengers act just as dramatically as they would've while playing the at-home game as kids, heightening the tension and causing viewers to feel as if something bad will happen if someone falls into the lava. An instant hit upon its release in 2020, the show just released a third round of episodes, with all three seasons available to watch on Netflix.
WATCH ON NETFLIX
Survivor (2000-) – For a primetime dose of children's games being way more intense than usual, Survivor premiered in 2000 on CBS and was an instant hit. Like most competition shows, contestants are isolated from their usual lives, but Survivor offers an extra twist: they are stranded on a tropical island with no modern accommodations or appliances. While the game has continuously evolved over its forty-five seasons, the core remains the same: win the immunity challenge and avoid getting voted off the island. With season forty-five currently airing Wednesdays on CBS, you can catch seasons one through forty-four streaming on Paramount+.
WATCH ON PARAMOUNT+
Wipeout (2008-2014, 2021-) – For a much more fun (and violent) version of events, the self-proclaimed "World's Largest Obstacle Course" has the added effect of being narrated by comedians. In the show's original run from 2008 through 2014, which involved John Henson and John Anderson, the rebooted show that premiered in 2021 has Nailed It!'s Nicole Byer and pro-wrestler-turned-actor John Cena at the helm. You can check out the series' original seven seasons on Hulu.
WATCH ON HULU
#Watch #Squid #Game #Challenge #Netflix