Where to Watch and Stream 'Scott Pilgrim vs. the World'
Michael Cera might be best known to many as Arrested Development's bumbling George Michael Bluth, but his titular character in Scott Pilgrim vs. The World (2010) tops all his comedy roles on any given day. It has been 13 years since the romantic action-comedy film was first released, and in all that time, it's built up a reputation as one of the best coming-of-age films of the 2010s, thanks largely to the storytelling and eye-popping visuals. Edgar Wright of Shaun of the Dead and Hot Fuzz fame, directed, produced, and co-wrote the film with Michael Bacall, based on the original graphic novel series Scott Pilgrim by Bryan Lee O'Malley. Scott Pilgrim vs. The World follows the titular protagonist, a 22-year-old slacker indie musician who falls in love with the uber-cool Ramona Flowers. But to win her over, Scott must defeat seven of her evil exes in video-game-style fights.
Mary Elizabeth Winstead stars as Ramona, appearing alongside a star-studded supporting cast featuring the likes of Chris Evans, Aubrey Plaza, Kieran Culkin, Anna Kendrick, Brie Larson, Jason Schwartzman, and Brandon Routh, as well as Cera's Arrested Development co-star, Mae Whitman, among many others. On its release, Scott Pilgrim vs. The World was a massive success among fans and critics, though not necessarily in the commercial sense. But despite its low box-office returns, the rom-com action film garnered a huge following and turned into a cult film.
If you have never had a chance to watch this legendary comedy film, but always wanted to, you are in luck. With the film now available on several digital platforms, you can witness your favorite actors in their wackiest possible roles. Check out our guide below to find out how and where you can watch Scott Pilgrim vs. the World.
When Was Scott Pilgrim vs. the World Released?
Scott Pilgrim vs. The World premiered at the San Diego Comic-Con International on July 22, 2010, followed by a wide release on August 13, 2010. The film was re-released in the US on April 30, 2021, to celebrate its 10th anniversary.
Is Scott Pilgrim vs. the World Streaming Online?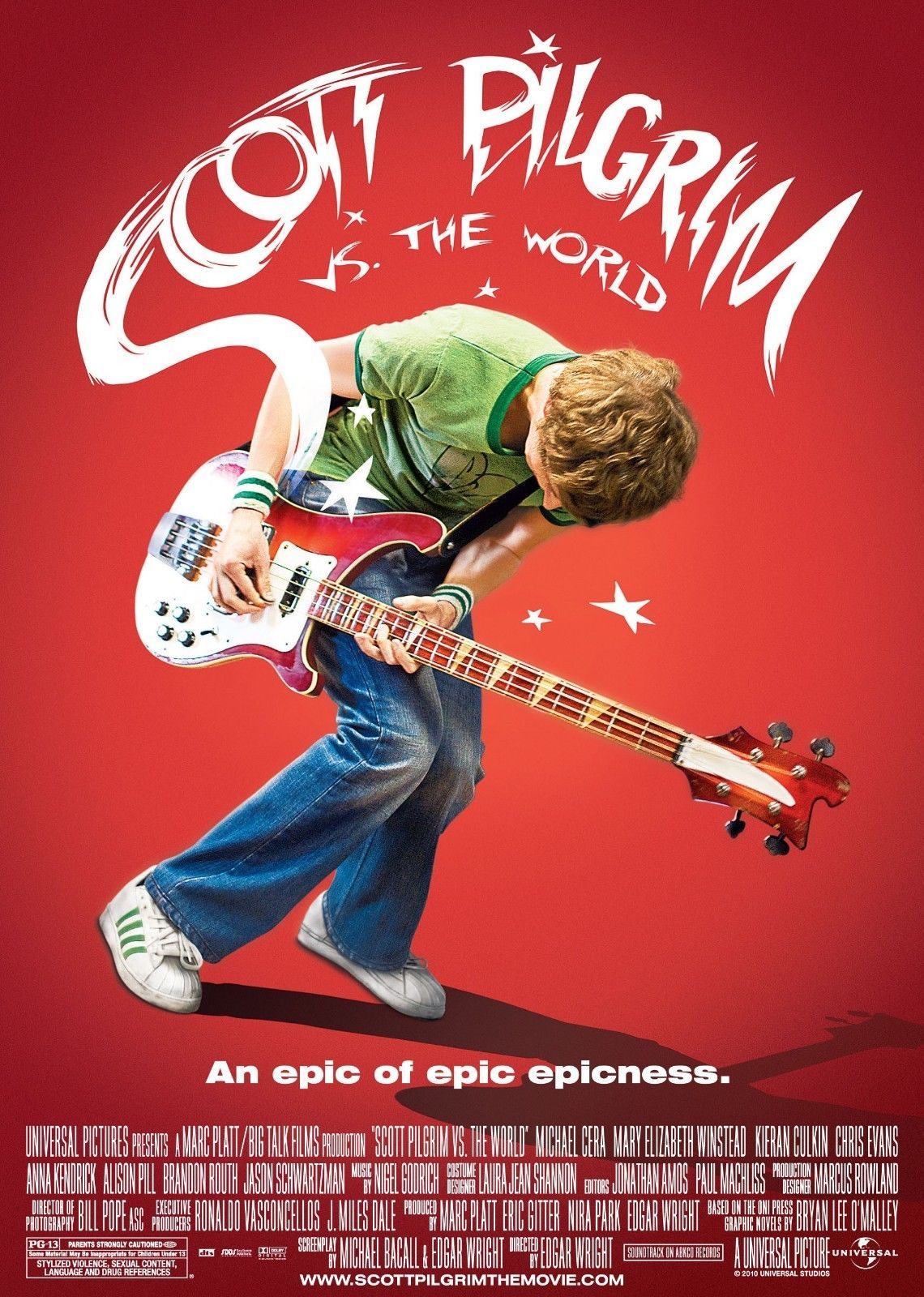 Scott Pilgrim vs. the World
In a magically realistic version of Toronto, a young man must defeat his new girlfriend's seven evil exes one by one in order to win her heart.
Release Date

August 13, 2010

Director

Edgar Wright

Cast

Michael Cera, Mary Elizabeth Winstead, Kieran Culkin, Anna Kendrick, Alison Pill, Aubrey Plaza, Ellen Wong

Rating

PG-13

Runtime

112 minutes

Main Genre

Comedy

Genres

Action, Comedy, Fantasy

Writers

Michael Bacall, Edgar Wright, Bryan Lee O'Malley
Scott Pilgrim vs. The World is available to stream on Netflix in the U.S. and various other territories. If you are looking to watch the film, you can check it out by clicking the link below.
Watch on Netflix
Watch the Scott Pilgrim vs. the World Trailer
If you have never seen this movie and also have no idea of what to expect from this film, then the Scott Pilgrim vs. The World trailer might serve as a good primer to Scott and his wild world. The power-packed trailer is slightly reminiscent of Kick-Ass, which was also released the same year (2010), and gives a superhero flick vibe, but only with a lot of comedy and a great soundtrack. The two-and-a-half-minute clip is the perfect tease of what the actual film portrays and is sure to make you watch the movie right away. An explosive exhibition of "lives", "power-ups", comic speech bubbles, and funky pop art, the trailer takes you on a quick but wild ride through Scott Pilgrim's love story and his chaotic band (band members mostly).
Is 'Scott Pilgrim vs. the World' Available on DVD and Blu-ray?
Yes, it is. The first DVD and Blu-ray for Scott Pilgrim vs. The World was released on November 9, 2010. The DVD includes extra features like audio commentaries by the creators and actors, deleted, extended, and alternate scenes, bloopers, on-set photos, a trivia subtitle track, and the original/alternative ending of the film. The movie's Blu-ray contains the same features as the DVD but additionally includes, alternative footage, special featurettes, all trailers and TV promos, the film's storyboard, production blogs, and a 4-minute short film, Scott Pilgrim vs. the Animation. There is also a special "Ultimate Japan Version" Blu-ray released in 2011. This version features Edgar Wright and Michael Cera's publicity tour of the film in Japan and includes commentaries from comedian Shinya Arino and Wright and a discussion with Japanese film critic Tomohiro Machiyama.
Although Scott Pilgrim vs. The World didn't fare well at the box office, the film's DVD and Blu-ray sales were sky-high, making it far more popular than it was during the theatrical release. Here's the link to get the 4K UHD Combo Pack (released in July 2021) on Amazon:
Buy on Amazon
Is 'Scott Pilgrim vs. the World Available' on VOD?
If you want to skip streaming and the physical media of this cult classic comedy, then you can also get it on demand. Scott Pilgrim vs. The World is available to rent or buy on Apple TV, Amazon, YouTube, Google Play, Redbox, and AMC on Demand, among similar other platforms. Rentals start at about $4, and purchases at about $12, depending on the vendor. Here's the link to get the movie on Amazon:
Buy on Prime Video
What Is 'Scott Pilgrim vs. the World' About?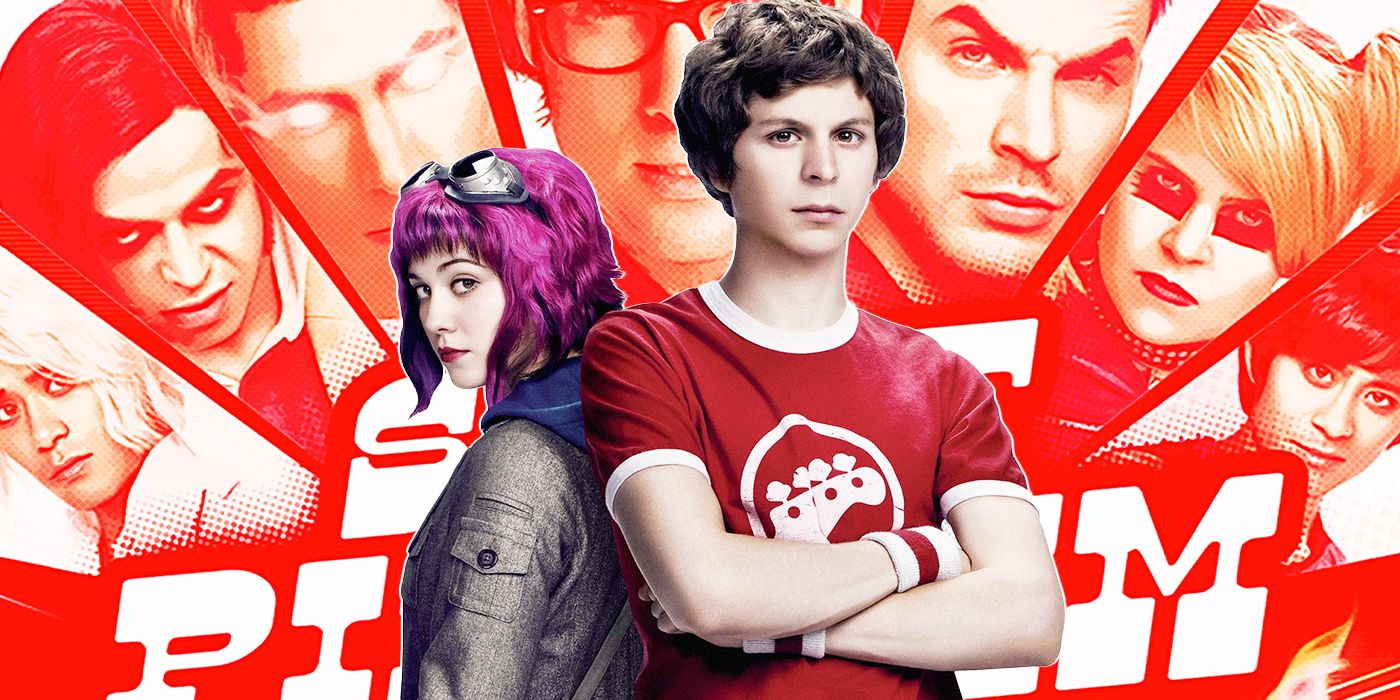 Scott Pilgrim vs. The World is essentially a coming-of-age film about the titular protagonist. Scott is a slacker and a bassist for an indie garage-rock band, trying to get into a competition to score a record deal. Then he meets Ramona Flowers, the girl of his dreams (quite literally), and instantly falls in love, though he is already dating another girl, Knives. At a "battle of the bands," Scott is attacked by one of Ramona's exes in a comically violent encounter and learns that there are six more such exes who he has to fight off if he wants to hold onto his dream girl.
The Legacy of 'Scott Pilgrim vs. the World'
Action comedies and coming-of-age stories are a dime a dozen. So, what makes Scott Pilgrim vs. The World so appealing? For starters, the film explores the simple premise of young love but differs in its narrative from most other films in the genre. It's unique and fun, with plenty of dark humor, blended with comic-book-style action set pieces coupled with quirky characters. Its rich and immersive visuals take after the original inspiration and feature graphical, colorful sequences that instantly resonate with comic fans. On its release, the film bombed at the box office but received critical acclaim and positive reviews from fans and critics, who commended the visual effects and style.
Scott Pilgrim vs. The World has also remained an important topic of discussion for film experts for its "transmedia narrative", where graphic novels, video games, and comic books combine as integral aspects of storytelling. The film has earned several awards and nominations for its direction, cast performances, action sequences, editing, visual effects, and music. In more recent times, an animated series, Scott Pilgrim Takes Off, was released on Netflix with most of the cast returning to voice their respective characters and Bryan Lee O'Malley serving as the showrunner.
#Watch #Stream #Scott #Pilgrim #World