Which New Michael Fassbender Movie You Should Watch First
Summary
Both "The Killer" and "Next Goal Wins" star Michael Fassbender, who delivers captivating performances in both films.
"The Killer" has received better reviews, with an 85% Rotten Tomatoes score, while "Next Goal Wins" stands at only 42%.
"The Killer" allows Fassbender to showcase his acting prowess in a more complex and nuanced role, while "Next Goal Wins" offers a lighter, easier viewing experience.
Since both David Fincher's The Killer and Taika Waititi's Next Goal Wins feature great performances by Michael Fassbender, it is hard not to wonder which one a viewer should watch first. Based on a true story, Taika Waititi's Next Goal Wins tells the story of the American Samoa soccer team who try their luck in the 2014 World Cup qualifiers after a new coach, Thomas Rongen, tries to lead them to victory. David Fincher's Netflix thriller, The Killer, on the other hand, unfolds as a typical tale of revenge in which an assassin sets out to avenge his wife.
As their plots suggest, the two films belong to completely different genres and dabble with distinct themes. However, despite their differences, both films have one element in common: they star Michael Fassbender, who gives a captivating performance in both movies. Since Michael Fassbender makes The Killer and Next Goal Wins worth watching, audiences must try to follow a viewing order that would allow them to appreciate the breadth of his acting prowess in both.
RELATED: Why Brad Pitt Turned Down Michael Fassbender's Role In The Killer 15 Years Ago
The Killer Has Better Reviews Than Next Goal Wins
The Killer's Rotten Tomatoes Score Is Consistent With David Fincher's Previos Films
Academy Award Winner Taika Waititi is known for directing highly acclaimed comedy films like Jojo Rabbit, What We Do In The Shadows, and Hunt for the Wilderpeople. Unfortunately, from a critical standpoint, Next Goal Wins is not among his best films because it only stands at a 42% Rotten Tomatoes score. While some critics have appreciated it for its feel-good themes, lighthearted drama, and likable characters, many have called it a formulaic underdog story that fails to rise above the clichés of the sports comedy sub-genre. Owing to this, The Killer seems far superior to Next Goal Wins in terms of quality because its reviews continue a fascinating David Fincher trend.
Given how David Fincher has helmed some of the most iconic thrillers, like Gone Girl and Fight Club, and biopics, such as The Social Network, The Killer arguably may not be his best work. However, it seemingly has all the hallmarks that make Fincher's mystery thrillers so captivating — from sardonic humor to impeccable performances, from slick camera work to well-choreographed action scenes. This explains why, despite having a simplistic revenge-centric narrative, the film has an impressive Rotten Tomatoes score of 85% and is being commended by critics for its minimalistic exploration of a methodical hitman's rite of passage. Guillermo del Toro, too, praised The Killer by calling it "Nimble and clockwork precise and fun."
The Killer Has Michael Fassbender's Better Performance
Michael Fassbender's Role In The Killer Is More Complex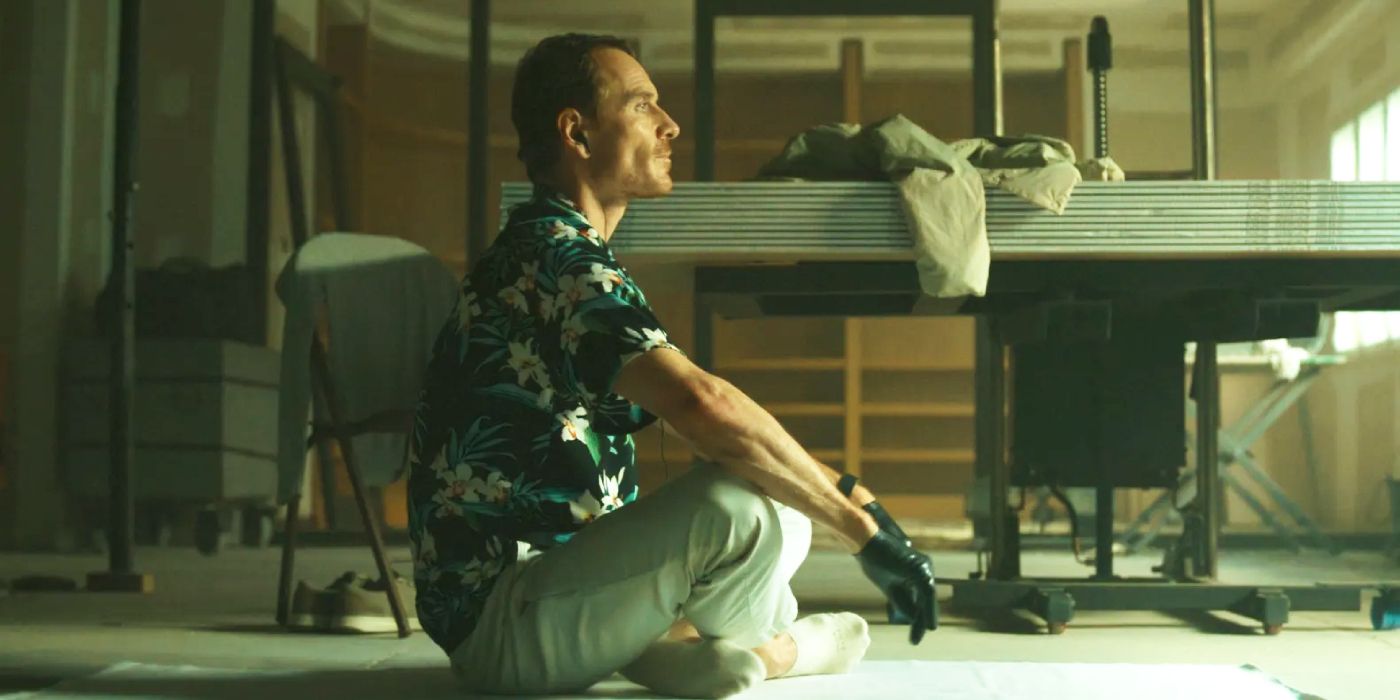 Michael Fassbender does justice to his role in both films. While he perfectly captures the optimism of Thomas Rongen in Next Goal Wins, he never leaves a dull moment with his gripping inner monologs in The Killer. However, The Killer's character-driven neo-noir narrative truly allows Michael Fassbender to shine as an actor. The David Fincher movie's bare-bones approach toward storytelling works particularly well because the movie intends to immerse viewers in its protagonist's world and make them perceive his surroundings and the tediousness of the day-to-day snags of his job as an assassin through his eyes.
With some subtle developments in its storyline, the movie also highlights how the central character is a walking contradiction, which is exactly what makes him more human. Despite having cynical convictions, claiming that every man only serves himself, and preaching about not giving a f***, the Killer's vengeance story is purely driven by emotion. Michael Fassbender does an incredible job at portraying these hidden complexities in his character's demeanor. In The Killer's opening chapter, Fassbender effectively highlights how, despite being disciplined and methodical beyond measure, the character is willing to break the mold of his meticulously designed routines to seek revenge.
Although Fassbender's performance in Next Goal Wins is no less commendable, the movie does not give him much to work with. While both Next Goal Wins and The Killer present familiar characters, The Killer delves deeper into the moral inclinations, psychological intricacies, and vulnerabilities of its main character. This allows Michael Fassbender to give a more deliberate and thoughtful performance where he presents himself as a cold-blooded, calloused killer almost throughout the movie but carefully puts his vulnerabilities on display when the darkness from his job starts seeping into his personal life.
Next Goal Wins Is The Easier Michael Fassbender Movie To Watch
Next Goal Wins' Subject Matter Lowers It Barrier Of Entry
Despite the merits, The Killer may not be easy to watch compared to Next Goal Wins. The reason being that Next Goal Wins offers a positive emotional experience to audiences with its uplifting true-story narrative, while The Killer walks viewers through the harrowing revenge-fueled journey of an assassin. Owing to its depiction of violence and emphasis on the main character's pessimistic perception of the world, The Killer may also not befit everyone's taste. Next Goal Wins, on the other hand, offers lighter content that cannot possibly evoke feelings of discomfort or anxiety in audiences.
The philosophical underpinnings in the monologs of The Killer's protagonist can also be mentally taxing, which may discourage viewers from making it beyond its first arc. In contrast, Next Goal Wins is fairly predictable from a narrative standpoint and does not demand viewers to be mentally invested throughout its runtime. While both films offer escapism in their own unique ways, the barrier to entry in Next Goal Wins is far lower because of its lighthearted elements and family-friendly themes.
Why The Killer Should Be Seen Before Next Goal Wins
Watching The Killer First May Offer A Much Better Viewing Experience For Two Reasons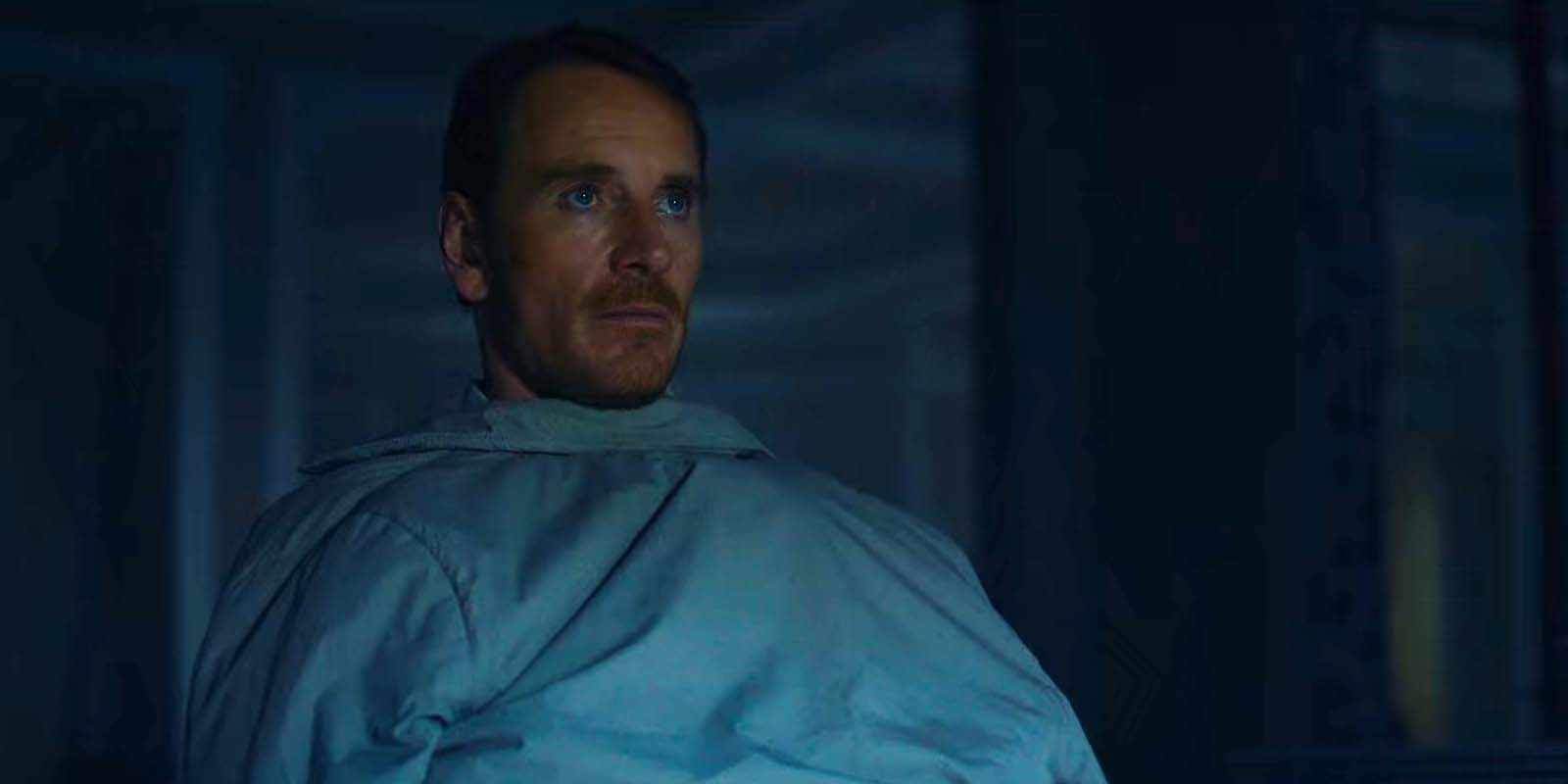 A viewer's watch order for the two films can come down to personal opinions, but seeing The Killer before Next Goal Wins would be more advisable. Since The Killer is clearly the better Michael Fassbender movie among the two, watching it first would make more sense because it would allow a viewer to begin their movie-watching experience on a high, rewarding note. The Killer may leave a viewer with a bitter aftertaste because of its harrowing themes and serious approach to storytelling. A viewer can easily recover from this by watching Next Goal Wins' feel-good true-story drama right after Netflix's The Killer, enhancing their overall appreciation for the diverse and contrasting roles Michael Fassbender plays in the two films.
The Killer (2023)

Release Date:

2023-11-10

Director:

David Fincher

Cast:

Michael Fassbender, Tilda Swinton, Kerry O'Malley, Charles Parnell, Lacey Dover, Monique Ganderton, Sala Baker

Rating:

R

Runtime:

118 Minutes

Genres:

Action, Adventure, Crime

Writers:

Andrew Kevin Walker

Story By:

Alexis Nolent, Luc Jacamon

Studio(s):

Plan B Entertainment, Boom! Studios

Distributor(s):

Netflix

Next Goal Wins

Release Date:

2023-11-17

Director:

Taika Waititi

Cast:

Michael Fassbender, Oscar Kightley, David Fane, Beulah Koale, Uli Latukefu, Rachel House, Kaimana

Rating:

PG-13

Runtime:

97 Minutes

Genres:

Comedy, Drama, Sports

Writers:

Taika Waititi, Iain Morris

Summary:

Next Goal Wins is a sports-comedy film based on a documentary of the same name released in 2014. Directed by Taika Waititi, the film takes a more comical approach to the story of one coach's attempt to take the American Samoa national football team, considered the worst in the world, to the FIFA World Cup.

Story By:

Mike Brett, Steve Jamison

Studio(s):

Imaginarium Productions

Distributor(s):

Searchlight Pictures
#Michael #Fassbender #Movie #Watch