12 Best Classic Disney Channel Shows, Ranked
If you grew up in the '90s and 2000s, the Disney Channel was probably a staple channel for you. To digress, their bumpers, featuring a rotating selection of their stars drawing the channel logo, were just as iconic and memorable. One would break out the glow stick and pretend to draw the logo, just like they did. As an adult, you realize that you, nor those Disney stars, were able to draw it correctly.
Like Nickelodeon, the Disney Channel was a part of a healthy diet for a kid's afternoon. The best Disney channel shows featured original programming that was not only safe for the kids but was also entertaining. Thanks to Disney+, many of these old Disney shows can have a second life thanks to new viewers and old fans. With the Phineas and Ferb 40-episode revival on every Disney fan's mind, it's the perfect time to delve back into some of the iconic shows from the network that viewers likely watched alongside the beloved animated series.
12
'Hannah Montana' (2006 – 2011)
Creators: Michael Poryes, Rich Correll, Barry O'Brien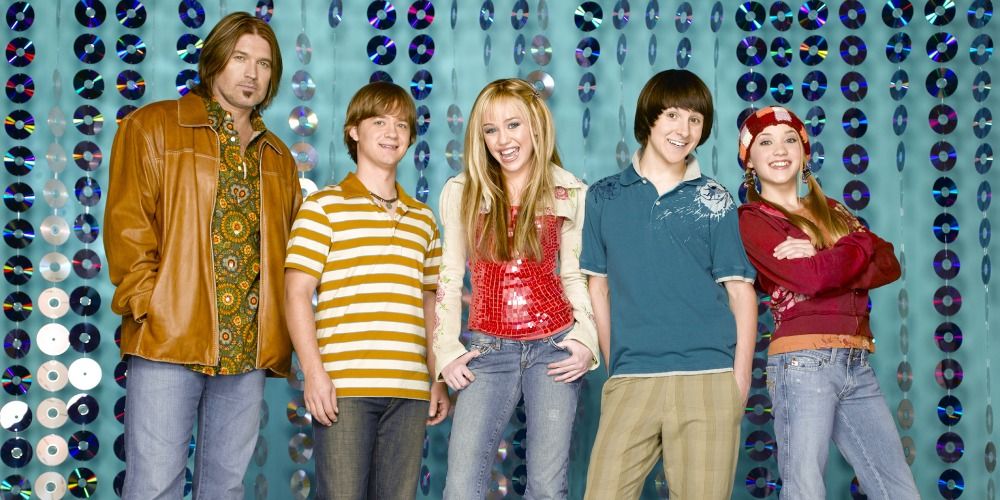 This was the one, the show that convinced the execs at the channel that they could not only mold teen stars but also, pop stars. With Lizzie McGuire gone from the network, Disney Channel found ratings gold in Hannah Montana. Starring Miley Cyrus, the show's premise was simple: Miley Stewart (Cyrus) was a normal pre-teen girl by day but turned into the titular international superstar by night.
Despite its simplicity (or because of it), Hannah Montana became a massive hit for the network and a marketing goldmine, with merchandise, albums, movies: you name it, it was marketable – it soon became one of the best Disney shows ever. There may never be another Disney show out there in terms of sheer marketability quite like Hannah Montana was.
Hannah Montana
Release Date

March 24, 2006

Cast

Miley Cyrus, Emily Osment, jason earles, Billy Ray Cyrus, Moises Arias

Genres

children, Comedy, Family, Music Video, Reality TV

Seasons

4
Watch on Disney+
11
'Jessie' (2011 – 2015)
Creator: Pamela Eells O'Connell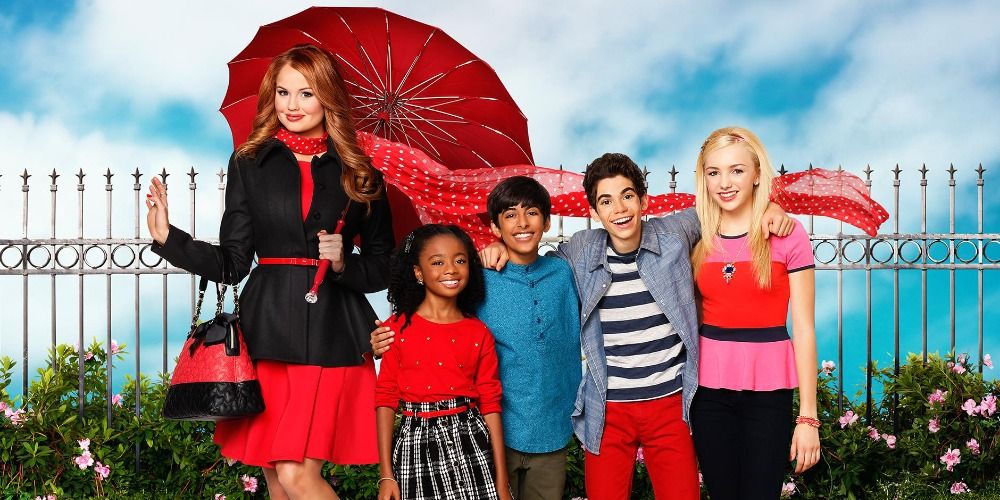 With Wizards of Waverly Place and The Suite Life on Deck going off the air, Disney Channel needed a new star to carry the channel into the 2010s. Enter Debby Ryan as the titular Jessie, a teen from Texas who moves to New York City and becomes a nanny to four rich, rambunctious kids.
Although it's been six years since the final episode aired, the comedy on the old Disney channel show Jessie has aged well. This show is a guilty pleasure even among adults who, while swearing off watching the show in public, will secretly grab the munchies and sing along to the theme song when no one else is watching.
Jessie
Release Date

September 30, 2011

Cast

Debby Ryan, Peyton List, Cameron Boyce, Karan Brar, Kevin Chamberlin

Genres

Comedy, Family

Seasons

4
Watch on Disney+
10
'Good Luck Charlie' (2010 – 2014)
Creators: Phil Baker, Drew Vaupen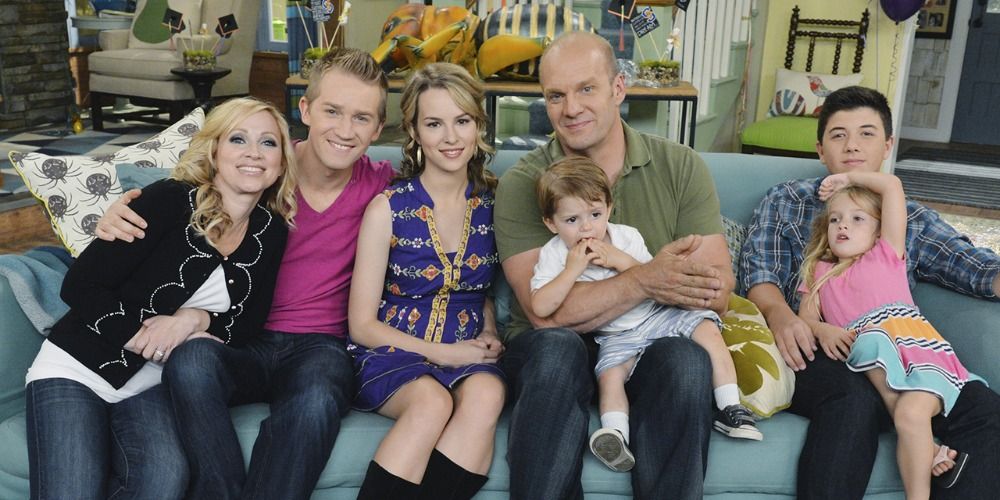 A true family sitcom in every sense of the word, Disney Channel's old series Good Luck Charlie centered around the Duncan family as they try to adjust to the birth of Charlotte "Charlie" Duncan. The show's main protagonist, Teddy (Bridgit Mendler), decided to make a video diary for Charlie that she can use later in life as a teenager.
Though it was a bit cheesy and saccharine, Good Luck Charlie was one of those under-the-radar sitcoms that the Disney Channel made from time to time. Even though other shows were more popular while it aired (think Jessie), Good Luck Charlie is a homey comedy that will be a pleasant surprise for those looking to revisit.
good luck charlie
Release Date

April 4, 2010

Cast

Bridgit Mendler, Leigh Allyn Baker, Eric Allan Kramer, Jason Dolley

Genres

children, Family

Seasons

4
Watch on Disney+
9
'K.C. Undercover' (2015 – 2018)
Creator: Corinne Marshall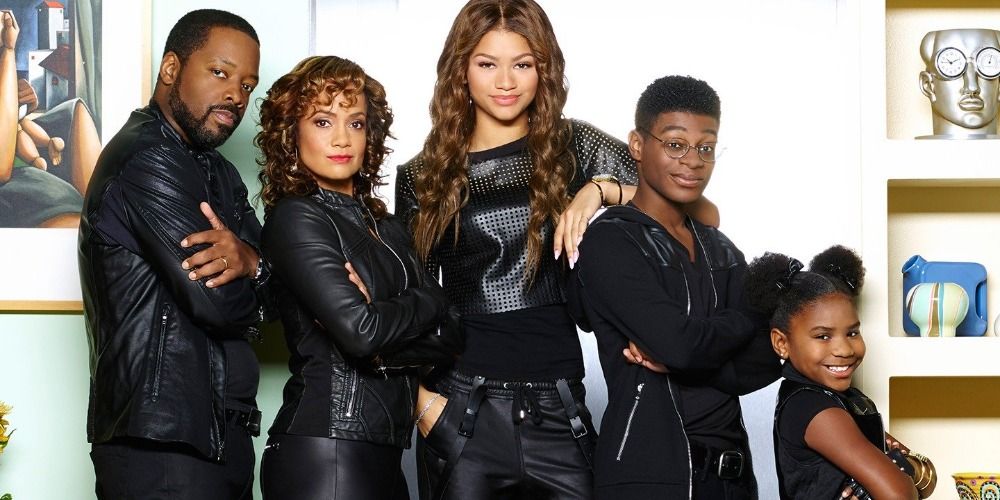 While Hannah Montana was, arguably, Disney Channel's most marketable show, K.C. Undercover was its best when it came to its storyline and production. K.C. Undercover follows a family of spies, and what made it such a great series was thanks to the input of its lead actor, Zendaya.
While the show is wholesome for family viewing, K.C. Undercover had the spice and flair that was missing from its other series, and the storyline wasn't nearly as basic as its peers, going for a more serialized pace than one that prioritized individual episodes.
Watch on Disney+
8
'Lizzie McGuire' (2001 – 2004)
Creator: Terri Minsky
With Even Stevens landing the network's first live-action hit, the execs went back to the drawing board to see which series they could create next that would expand on that success. Enter Lizzie McGuire, which premiered in 2001 and quickly rose to the ranks as one of the most popular Disney shows.
Starring Hilary Duff as the titular character, the show revolves around her and her friend group, Gordo (Adam Lamberg) and Miranda (Lalaine) as they navigate middle school. By the end of its run, Lizzie McGuire would change the channel's fortunes and landscape, and would also become the first series to have a film released theatrically, The Lizzie McGuire Movie, which wrapped up the show's storyline.
lizzie mcguire
Release Date

January 12, 2001

Cast

Hilary Duff, Lalaine, jake thomas, Hallie Todd, Robert Carradine

Genres

Comedy, children

Seasons

2
Watch on Disney+
7
'That's So Raven' (2003 – 2007)
Creators: Michael Poryes, Susan Sherman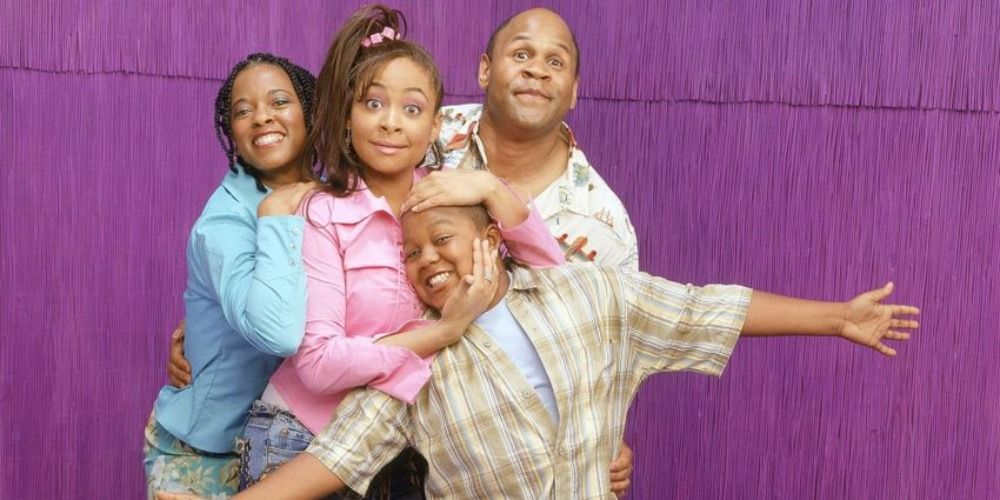 Along with Lizzie McGuire, That's So Raven was more than just a pre-teen sitcom. It was an event in the lives of many kids in the pre-social media days. The show starred Raven-Symoné as Raven Baxter, a normal teenage girl growing up in San Francisco who also happens to have the power to see into the future.
Although her "visions" are incomplete, she can use her gift to prevent (or make come true) events that she sees happening. It's an understatement to say that this show was hugely popular, and would be one of the rare Disney Channel properties to get a sequel, with Raven's Home picking up with its predecessor left off in 2017.
that's so raven
Release Date

January 17, 2003

Cast

Raven-Symone, Orlando Brown, Anneliese van der Pol

Genres

Comedy, Fantasy

Seasons

4
Watch on Disney+
6
'Kim Possible' (2002 – 2007)
Creators: Bob Schooley, Mark McCorkle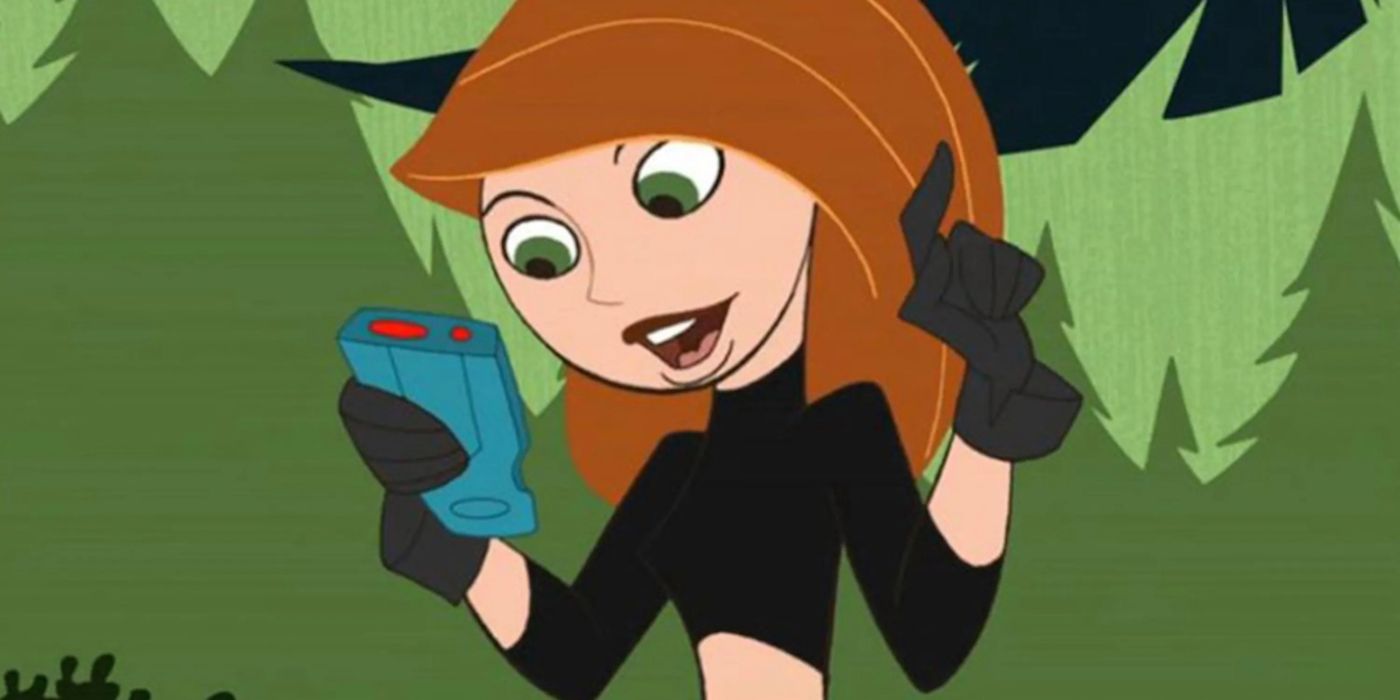 Kim Possible is an iconic 2000s animated series with a theme song that probably occasionally still plays in fans' heads over 20 years after the show premiered. It follows the titular character, a seemingly average high school cheerleader by day and a badass heroic spy by night. Alongside her best friend Ron Stopabble, the adorable Rufus, and genius Wade, they go against villainous schemes by Dr. Drakken and Shego.
Combining witty humor with fast-paced action, fans could always rely on Kim Possible to offer exhilarating new adventures with each new episode. It's hard not to root for the strong protagonist as she saves the world and balances her school work.
kim possible
Release Date

June 7, 2002

Cast

Christy Carlson Romano, Will Friedle, Nancy Cartwright, tahj mowry

Genres

Animation, Superhero

Seasons

4
Watch on Disney+
5
'The Suite Life of Zack & Cody' (2005 – 2008)
Creators: Danny Kallis, Jim Geoghan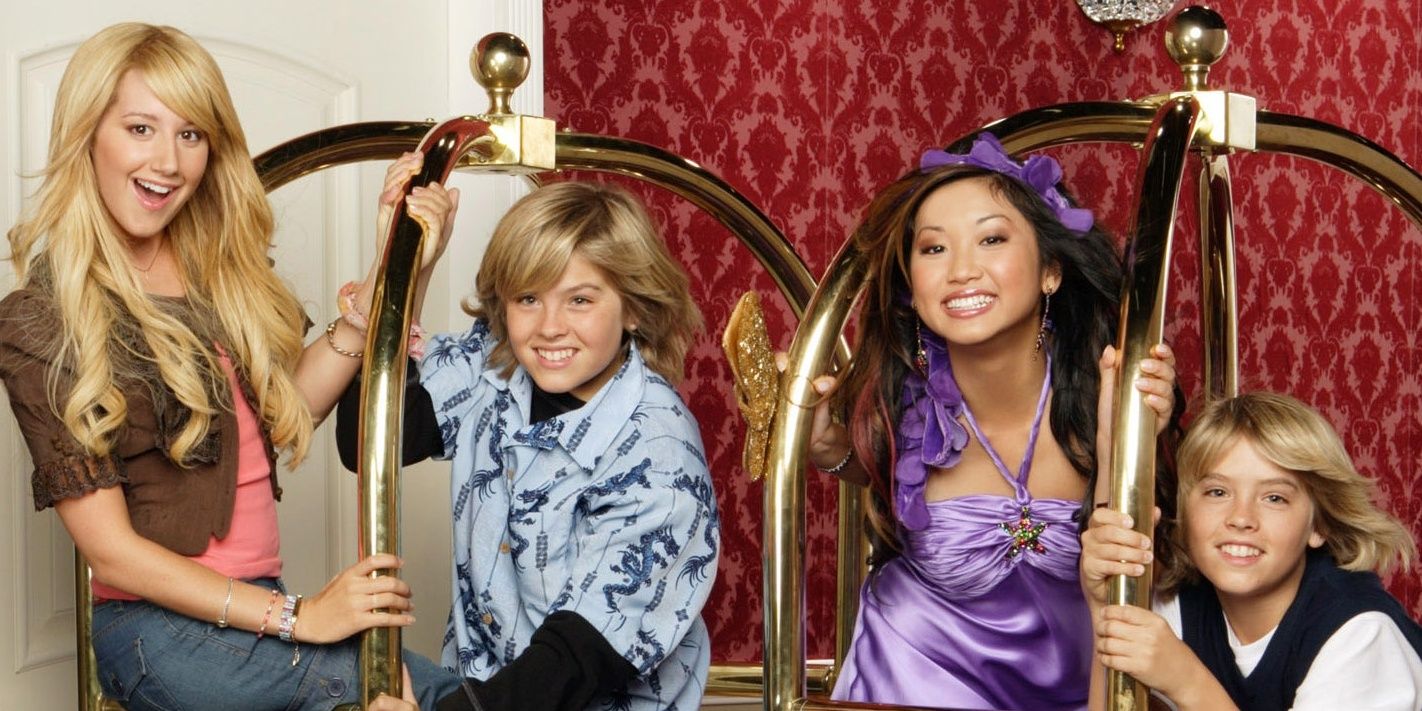 Set in the now-iconic Tipton Hotel in Boston, The Suite Life of Zack & Cody follows the misadventures of the titular characters (played by the real-life twins Dylan and Cole Sprouse) as they wreak havoc around the building and cause trouble for the manager, Mr. Marion Moseby (Phill Lewis).
Alongside other comical characters like the wealthy heiress London Tipton (Brenda Song) and a worker, Maddie Fitzpatrick (Ashley Tisdale), the duo find wacky ways to have fun as their mother works as a lounge singer. Audiences likely remember laughing along with The Suite Life of Zack & Cody's twins as they pull pranks, scare guests, and generally just have fun spending their days in the luxurious hotel.
The Suite Life of Zack and Cody
Release Date

March 18, 2005

Cast

Dylan Sprouse, Cole Sprouse, Phill Lewis

Genres

Comedy, children

Seasons

3
Watch on Disney+
4
'Wizards of Waverly Place' (2007 – 2012)
Creator: Todd J. Greenwald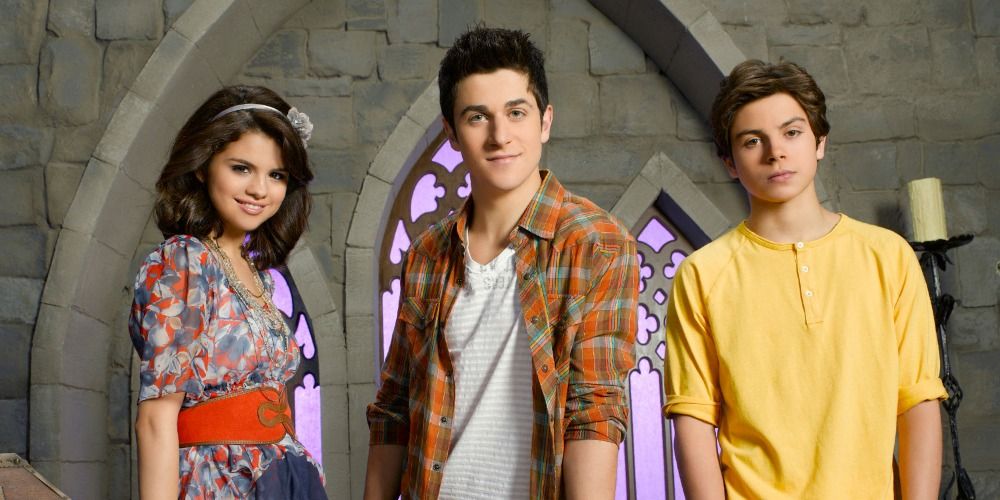 Trying their best to capitalize on the fame that Harry Potter was having in the late 2000s, Disney Channel rolled out Wizards of Waverly Place. One that every young viewer looked forward to, Wizards of Waverly Place revolved around the magically inclined Russo kids as they embarked on their training as wizards to see which one would retain their powers by the end of it.
While the show made Selena Gomez — who played the main protagonist, Alex Russo — a household name, the show's other two protagonists, Justin (David Henrie) and Max (Jake T. Austin) played intricate roles in making this sitcom a long-lasting favorite.
Wizards of Waverly Place
Release Date

October 12, 2007

Cast

Selena Gomez, David Henrie, Jake T. Austin, Jennifer Stone, David DeLuise, Maria Canals-Barrera

Genres

children, Comedy, Family, Fantasy

Seasons

4
Watch on Disney+
3
'Even Stevens' (2000 – 2003)
Creator: Matt Dearborn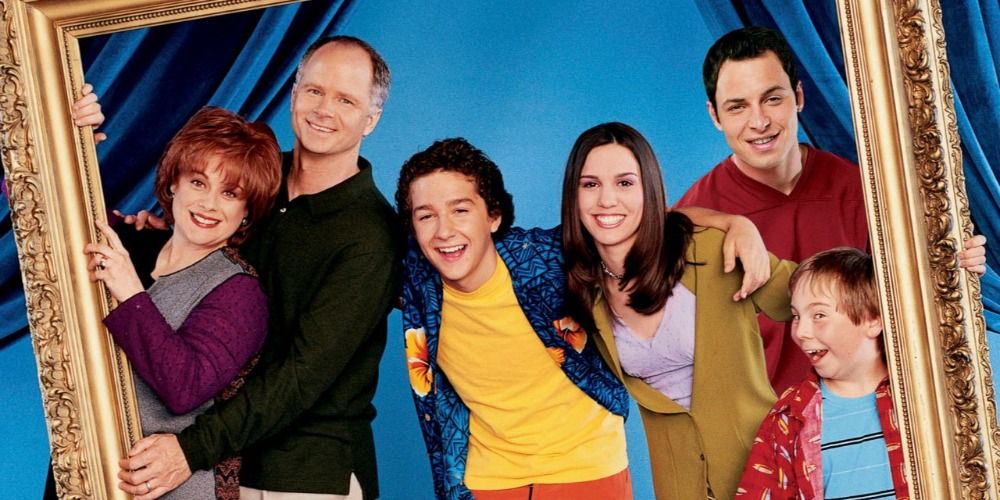 It isn't a stretch to say that Even Stevens was Disney Channel's first, bonafide, live-action hit. When the nostalgic Disney TV series premiered in 2000, the network was having trouble landing a live-action hit. Yes, The Famous Jett Jackson was on the air at the time, but it didn't come close to the success that Even Stevens would become.
The series, which followed a brother and sister who were opposites of each other, pointed the way for the network in its quest for live-action success, which was fully realized when a certain teenage girl landed her series in 2001.
even stevens
Release Date

June 17, 2000

Cast

Christy Carlson Romano, Shia LaBeouf, Tom Virtue, Donna Pescow

Genres

Comedy, Family

Seasons

3
Watch on Disney+
2
'Phineas and Ferb' (2007 – )
Creators: Dan Povenmire, Jeff "Swampy" Marsh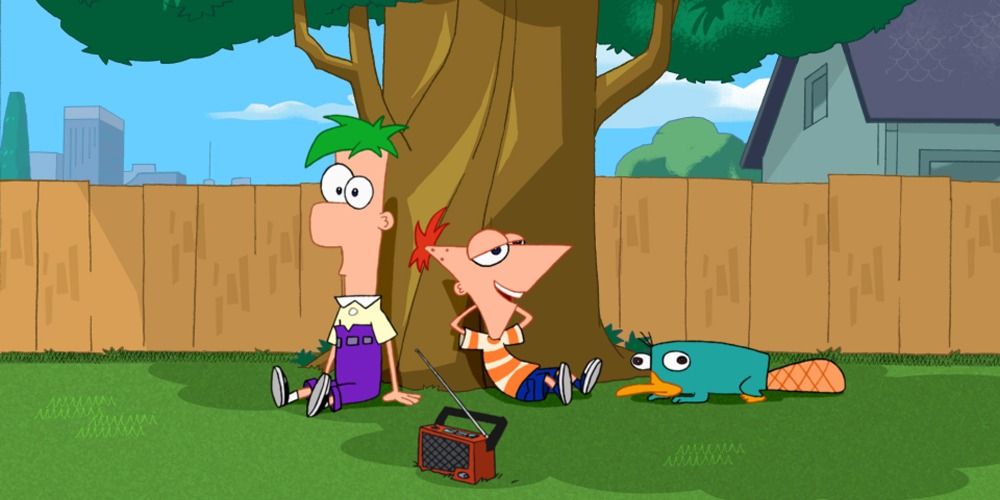 Their oblong head shapes were quite strange, but despite that, Phineas and Ferb was one of the greatest animated shows the Disney Channel ever produced. The series revolves around Phineas Flynn and Ferb Fletcher, two step-brothers trying to find fun things to do during summer vacation.
In just about every episode, the two brothers would find adventure through their technically impressive projects. Their controlling older sister, Candace, often tried her best to spoil their plans for summer fun. Surprisingly, Phineas and Ferb is a great watch for adults as well as kids, which is a rarity for Disney Channel cartoons. Fans are undoubtedly looking forward to more of the characters' antics in the upcoming revival.
Phineas and Ferb
Release Date

February 1, 2008

Cast

Vincent Martella, Thomas Brodie-Sangster, Dan Povenmire, Dee Bradley Baker, Alyson Stoner, Maulik Pancholy, Caroline Rhea, Richard O'Brien

Genres

Animation, Comedy

Seasons

5
Watch on Disney+
1
'Gravity Falls' (2012 – 2016)
Creator: Alex Hirsch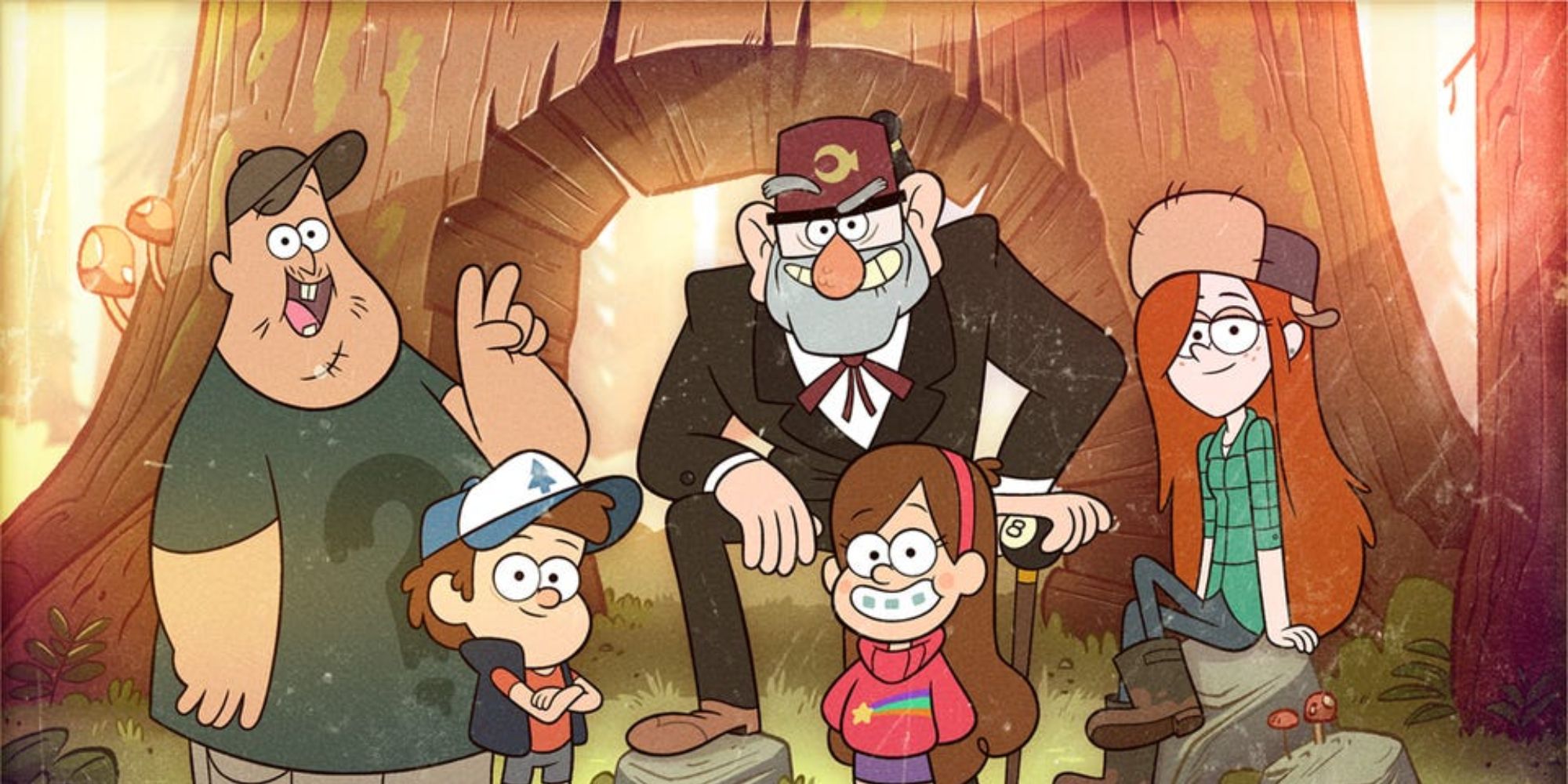 Watching Gravity Falls, it's still hard to fathom that a cartoon such as this landed on the Disney Channel. It was a complete departure from any animated series seen on the network at the time, with its dark tone and pre-teen storyline somehow getting the green light from network execs.
Gravity Falls centered around the twins, Dipper and Mabel Pines, as they visit Gravity Falls to spend time with their grand-uncle (or "grunkle"), Stan Pines. The town, though, is filled with paranormal activity and supernatural creatures that the duo encounters and investigates. It's one of the best Disney Channel shows ever produced, and thankfully, it can be relieved in all of its glory on Disney+.
Gravity Falls
Release Date

June 15, 2012

Cast

Kristen Schaal, Linda Cardellini, Jason Ritter

Genres

Animation, Comedy, children, Family

Seasons

2
Watch on Disney+
NEXT: The Best Disney Channel Original Movies, Ranked
#Classic #Disney #Channel #Shows #Ranked