The OA Co-Creator Is Hopeful For Season 3 After Netflix's Controversial Cancellation (But There Are Setbacks)
Summary
Brit Marling is hopeful for a season 3 of The OA despite its cancellation, and believes the show could continue if the right conditions and circumstances arise.
Marling was deeply hurt when the show got canceled and explained that there was a shift in the model of the business, causing some shows to fall through the gaps.
Marling and Zal Batmanglij, the co-creators, don't own the rights to The OA, but they often discuss the possibility of its return and believe that it could come back in the future.
The OA co-creator Brit Marling reveals that she's hopeful for a season 3 of the mystery drama show following its cancellation. Featuring a brilliant cast of Marling herself alongside other names like Emory Cohen, Phyllis Smith, Alice Krige, Patrick Gibson, Scott Wilson, Brandon Perea and Sharon Van Etten, the Netflix original follows Prairie Johnson, a young blind lady who mysteriously disappeared but resurfaces years later with her sight restored and sets out to rescue those kidnapped by her former captor in an alternate dimension. The OA initially premiered in late 2016 and after two relatively successful seasons which garnered the show a sizable following, Netflix pulled the plug.
In a recent conversation with Vulture, Marling, who co-created the show alongside regular collaborator Zal Batmanglij, shares that she was deeply hurt when the show got canceled years ago. The established filmmaker further explained that while she fundamentally understands that The OA has ended and why it had to end the way it did, a part of her still feels like if the right conditions and circumstances came around, the show could carry on from where it left off in a season 3. Read her full comments below:
What's so sad is we even cried with our executives. Some of the fans are upset with Netflix, and I try to explain: The people who were really there making it loved it too and gave everything to it. I think the strikes have made it more apparent that there was a whole shift in the model of the entire business. Everybody suddenly had to make more, make it for less, make it appeal all over the world at the same time. And OA, despite its huge and loyal following, just fell in that gap. But I think about it all the time. And some part of me — I don't feel that it's ended. In my mind, I understand that it's ended. But in my body I feel like it's something that has gone dormant. If the right conditions and circumstances come again, it will grow. I really do think that.

The fundamental thing that's at the core of the Faustian bargain of Hollywood is that the writers don't own their copyright, which is insane. Imagine a novelist spending five years writing an original idea from scratch that came out of their brains, and then they didn't own the right to the thing that they made. It's cuckoo bananas. The OA is something Zal and I spent years dreaming up, but we don't own the rights to that material. That said, Twin Peaks came back after a period of time. It's not legally impossible. Zal and I talk about it. There will be a moment, and we'll be like, "This is so The OA." And we'll file it away. It might have been that it just came a little bit before its time and some things just have to happen in the world and then it'll come back.
Why Was The OA Canceled?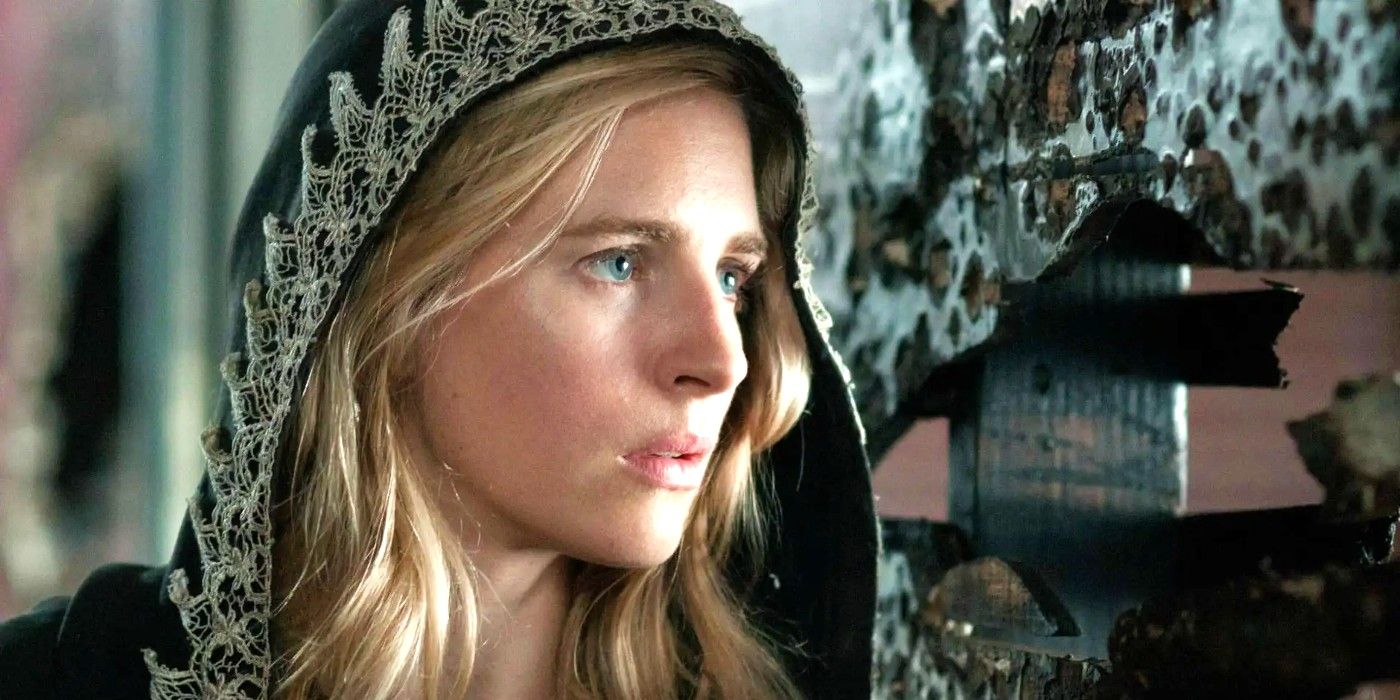 The OA was well received after it initially premiered in 2016. Many audiences and critics were in unison in regard to the quality of the show, as its directing, visuals, and particularly its acting performances were highly lauded. On the review aggregate Rotten Tomatoes, Part 1 of the show boasts a 78% critical approval rating, while Part II has an even higher approval rating of 92%. The show has ended up on numerous prestigious lists, most notably Empire's, who ranked it as the seventh-best TV show of all time.
RELATED: New Murder Mystery Show Is The Perfect Replacement For Hit Netflix Drama Canceled 4 Years Ago
After the announcement that Netflix was shutting down the show in mid 2019, Netflix CEO, Reed Hastings explained in an interview that the streamer pulled the plug because they were looking to balance costs against viewership. Though acknowledging that the platform has enjoyed success with a number of smaller shows, their focus on keeping their biggest shows on the air ultimately continue their runs.
We can have small shows that do very well, we can have expensive shows that do very well. The only case where we end up canceling is where it's pretty expensive and not so much viewing.
The same fate has befallen countless shows that have garnered a loyal following. Just recently, Netflix canceled Shadow & Bone along with other shows like Agent Elvis, Farzar, Captain Fall and Glamorous, partly because of the extensive writer's strike, but also largely for similar reasons to what Hastings previously explained. However, with the new tentative deal that has been agreed between SAG-AFTRA and the major holiday studios, hopefully the conditions could be right once again for Marling and Batmanglij to continue the fantastic work they began with The OA.
Source: Vulture
#CoCreator #Hopeful #Season #Netflixs #Controversial #Cancellation #Setbacks